Watch the recording from our latest Facebook Live broadcast to hear Rebecca from customer service department answer your blinds questions live!
Many of you may have seen Rebecca replying to your comments on Facebook or Tweets and she's a wealth of knowledge about all things window covering related. If you missed this broadcast, be sure to tune in every Wednesday at 2:30 pm Central for our weekly episodes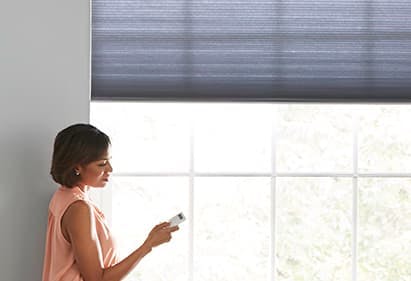 How long do the batteries last in motorized shades?
This is a really great question, and it's one I get at least once a week. Motorized is super awesome, but a good rule of thumb is to expect to change your batteries about once a quarter.  You might be able to get a little extra juice out of them depending on how often you're raising and lowering the shades. But on average it will be about once a quarter. We highly recommend the rechargeable lithium batteries. They will save you money and time because they last longer and are less wasteful.
If you chose motorized shades, changing batteries quarterly is worth it because it allows you to operate shades on high windows. If you didn't have a motorized lift - you'd be climbing a ladder much more often to open and close them.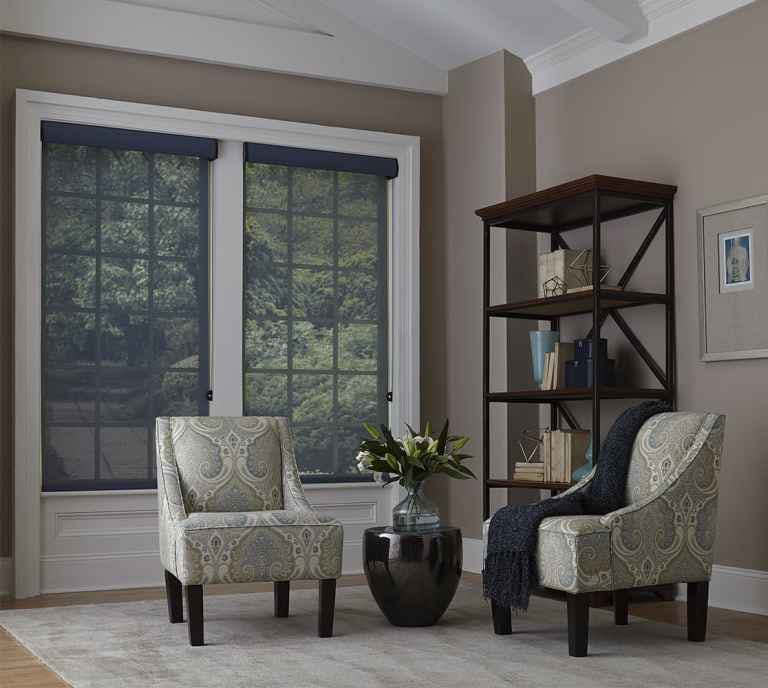 Do solar shades offer privacy?
The answer is - no. The fabric is an open weave. If you get a tighter weave you will block more of the sunlight but there should be zero expectation of privacy. If you hold solar shade fabric in front of your face, you can see right through it.
You may have seen these shades at Starbucks and you may assume that you can see out but other people can't see in. However, at night the effect is reversed, so we don't recommend solar shades for bedrooms or bathrooms which need privacy. We recommend going with a solid fabric shade instead.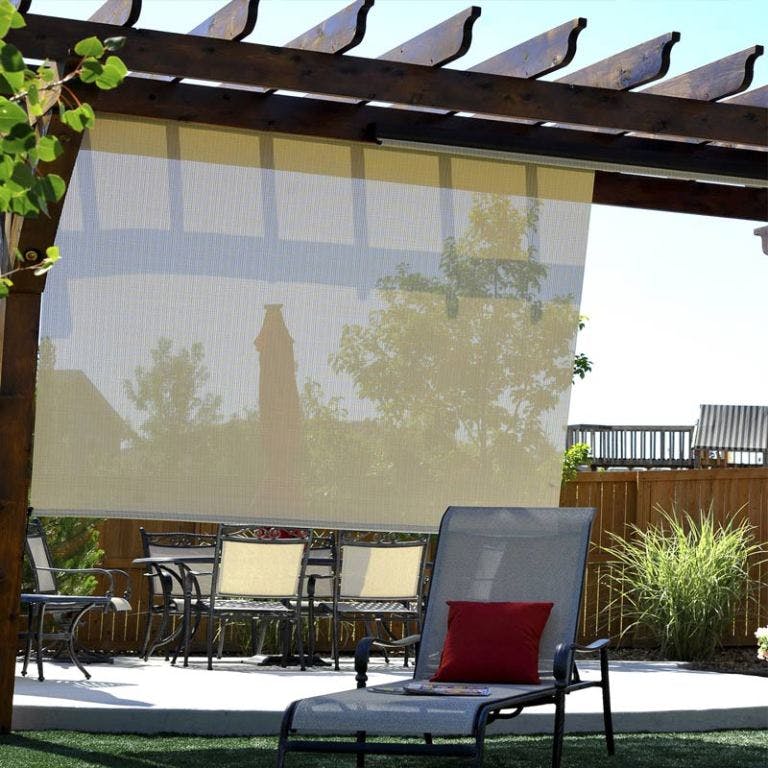 Do solar shades block the rain?
People may be using an exterior shade on the patio and want to keep out rain. Or they may have a solar shade inside and want to leave a window open during a storm without letting water in.
Will the block rain? The answer is sort of. Solar shades will stop splatter from coming in but if there's heavy rain, or especially Forrest Gump style sideways rain - It could definitely still come in.
The fabric is an open weave so it's not completely waterproof.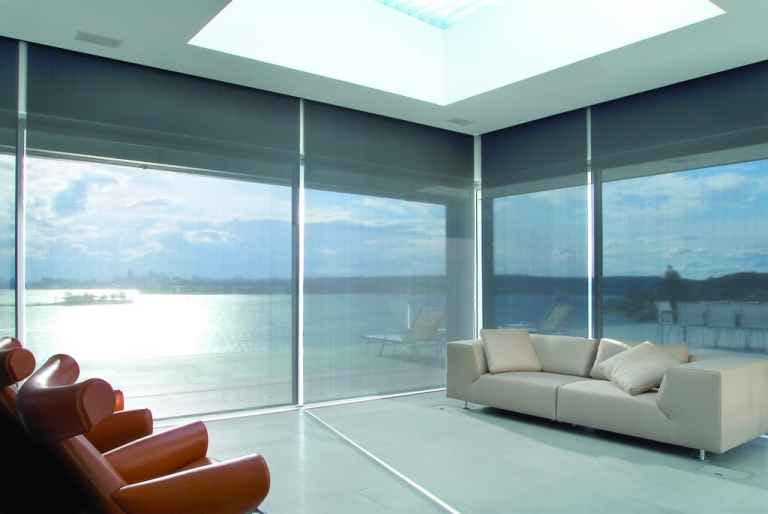 Can blinds be ceiling mounted?
Every install is a little bit different - so some people aren't able to mount to the side or back of their window. They need to mount to the ceiling of the window frame, or the actual room's ceiling.
Many of our brackets have extra sets of holes for ceiling mounts. Box brackets (which are used for mini blinds, wood and faux wood) have holes for side, back and ceiling mounts - they're universal brackets. L-shaped brackets (for woven wood and roman shades) have top mounting holes too. The flat clip brackets used for cellular shades have holes for ceiling mounts as well.
If you know you need to mount to the ceiling and want to make sure that your brackets are compatible, call Blinds.com customer service at 800-505-1905 and we can verify that for you before you order.
You can also look at the installation instructions on the Blinds.com product page for more information.
When would you need to mount blinds to the ceiling?
Some windows don't have enough depth for blinds to be mounted inside the window frame. Patios may not have pillars to mount into, so you'll have to use a ceiling mount to the patio beam. Also in the middle window or windows of a bay window, there are not any window frame sides to mount to, so the ceiling is the only option.
Have More Questions?
Submit your questions in the comments below or write to us on Facebook and we may answer it in our next live broadcast. Tune in every Wednesday at 2:30 pm Central to see us answer your questions LIVE!