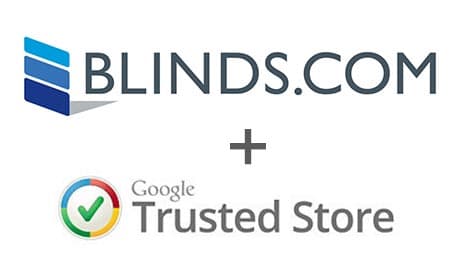 Restaurants display health ratings in their front windows for all of their customers to see. Why shouldn't websites do the same thing with ratings that matter online, like the customer service and shipping time?
Well, they do now!
Google has rolled out a new program called Google Trusted Stores. They display impartial ratings right on the homepage of sites they've deemed badge-worthy.  From then on, Google will offer purchase protection for orders from any Trusted Store if the customer opts in for this "service and shipping insurance" at checkout. If you run into any issues, Google promises to have your back.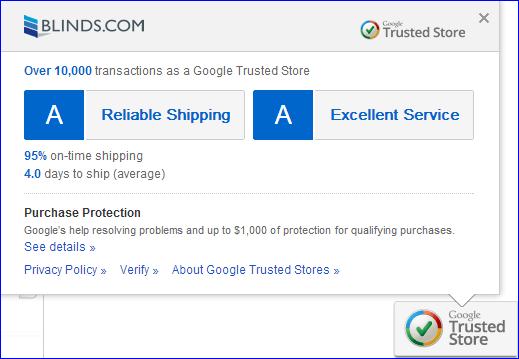 And now… we're one of them! You can find our badge at Blinds.com to check in on our ratings at any time. We works hard to give our customers the absolute best experience possible, and it's an honor to be recognized by Google.
Have We Earned Your Trust?
We're continuing to bring you above and beyond service and we'll there for you when you need us. Our window experts are always available to help via phone, email and live chat support, so contact us anytime. We promise to earn your trust every day by keeping our promises and meeting your needs.
Love us? Have a Suggestion? Let us know on Facebook.