Bali's 2" Northern Heights Wood Blinds are some of the best made, most all-purpose wood blinds available. Their ability to add beauty and lift the style of any room explain why they're a long-standing customer favorite.
Read More.
8

business days
Normally made in
Want Professional Measuring & Installation?
Find a Pro
Select a color to see the preview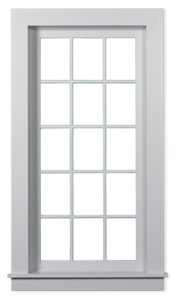 Roll over image to zoom in
Wood Colors $

$90.99

Sandblast Snowstorm SB318

$90.99

Distant Thunder 1839

$90.99

Sandblast Heron Grey SB841

Premium Colors $$

$150.99

Rustic Bourbon R1465

$150.99

Distressed Shadow 1572

$150.99

Rustic Koala R1761

$150.99

Distressed Canyon 1070

View our Color Accuracy Policy.

1" Cloth Tape Colors

Duck White 1136

White Smoke 1617

Beige 1011

Toffee 1296

Cocoa 1297

Black 1033

1 1/2" Cloth Tape Colors

White 2005

Duck White 2136

White Smoke 2617

Arctic Sky S164

Medallion Flax F541

Creamy Taupe D147

Palm Beach P179

Fresh Sage B160

Belgian Cream Q164

Golden Honey 2176

Taupe 2659

Beige 2011

Moss 2500

Dew Alabaster N112

Coastal Fog C159

Light Grey 2861

Shadow Grey 2178

Dark Grey 2857

Modern Taupe C157

Neutral Intrigue B161

View our Color Accuracy Policy.

Cornice Colors

Sugar White 1840

Picket Fence 1051

Snowstorm 1318

Winter 1837

Heirloom 1026

Unfinished 1717

Natural 1036

Creamer 1052

Sandy Taupe 1848

Smoked Oyster 1834

Grey Mist 1889

Heron Grey 1841

Distant Thunder 1839

Wheatfields 1850

Sandcastle 1943

Maple 1039

Regal Oak 1038

Fig 1851

Bourbon 1465

Majestic Walnut 1041

View our Color Accuracy Policy.
Description
Bali's 2" Northern Heights Wood Blinds are some of the best made, most all-purpose wood blinds available. Their ability to add beauty and lift the style of any room explain why they're a long-standing customer favorite.
Made from North American hardwood, these blinds are simultaneously more durable and lightweight than faux wood blinds and even other wood blinds. They are available in a wide range of softly tinted whites and natural wood stains, and are easily upgraded with decorative tapes.
Bali's tradition of attention to detail sets these blinds, like all Bali products, apart from the competition. All of the hardware, including ladders, cords and tassels, is color-coordinated. A decorative valance comes standard, with more sculpted options available for an additional charge. They are truly a best-loved solution that will work in any room.
Install Time: 10 - 15 minutes
We Recommend:
Choose a wand control to eliminate the hassle of tangled cords or choose the standard Tilt/Control cords, and upgrade their looks with decorative tassels.

Need easier operation? Bali's exclusive cordless lift eliminates the lift cord and features both a unique dual-speed breaking system
and manually adjustable tension.

Routeless slats (no holes) block light from coming through light holes and offer more privacy.

1" or 1 ½" cloth tapes cover route holes for more privacy and add a splash of color. They can create a well-coordinated look that pulls together your décor. Choose 1" for a more contemporary look; 1 ½" for a more traditional aesthetic.

A wide selection of valances and cornices is available to add drama to your window and impact to your room.

Hold Downs are recommended to keep blinds from banging against doors during doors' opening and closing.
Considerations:
Due to the size of wood slats, these blinds produce a large stack when raised.

This blind looks beautiful in any window (which is why it's so popular), but if you just need to cover an out-of-the-way window with less options, other products are available.
Child Safety Information:
This product has accessible cords and is not recommended for windows where children or pets may be present.
Warranty:
With the assurance of the Blinds.com Warranty, you can trust that this product will last and provide added value and beauty to your home.
Surefit™ Guarantee
With SureFit™, a Blinds.com exclusive, we make sure you have complete peace measuring for any product we offer. If you made a mistake measuring your blind, we'll remake it at no cost to you. * You don't even pay for the return shipping of your old blind!
*You only pay if there's a price difference between your old and new blind, or if the new blind requires a shipping fee (generally, this applies when it's over 94" wide).
Important Disclaimer:
Limit 1 remake per item; 4 item remakes per household per lifetime (unless the error is ours, in which case, we'll make it right!).
Same-product exchanges only, within 30 calendar days of receipt of package.
Changes are restricted to size and mount only.
Refunds are not offered under this guarantee.
Not Covered Under This Guarantee:
Commercial orders: any order containing 25 or more of the same product, of tax exempt status, or containing any Blinds.com Commercial brand product.
Any product ordered outside our recommended sizes or specifications, which can be found on the product page.
Standard Blind Specifications
Minimum Width: 8"
Maximum Width for single headrail: 96"
Minimum Height: 12"
Maximum Height: 120"
Minimum Width for cordless: 13"
Maximum Width for cordless: 84"
Maximum Height for cordless: 86"
Approximate Inside Mount Deduction: 1/2"
Maximum Width with multiple blinds on 1 headrail: 120"
Mounting Requirements
Minimum Inside Mount Depth: 3/4"
Min. Inside Mount Depth (fully recessed): Cord Tilt 2 5/8" / Wand Tilt 3 3/8"
Minimum Outside Mounting Surface: 1 3/4"
Optional Upgrades:
3 1/4" Eloquence Valance
4 1/2" Eloquence Valance
Noble Wood Cornice
Regal Wood Cornice
Hold Downs