35% OFF WITH CODE "HAPPYHOME" ENDS 8/19
Elevate the look and style of your windows and home by adding the ultimate design accent at an affordable price.
Read More.
Estimated Ship Date:

09/01/2020
Your price and/or size has been adjusted based on the availability.
Want Professional Measuring & Installation?
Find a Pro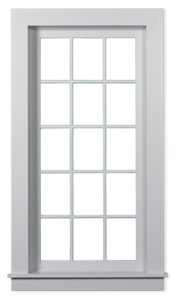 Roll over image to zoom in
Sample orders are limited at this time and should be available for this product soon!
Solid Colors

Windermere Blizzard 5640

Colletti Blizzard 6790

Gibson Blizzard 5200

Ludlow Confidence 0658

Ludlow City Snow 0644

Colletti Palatial 6793

Bravo Glory 0204

Gaines Wayfarer 6765

Gibson Tearoom 5201

Dover Snowfall 1157

Wilston Wayfarer 6592

Gaines Sylvan 6762

Bravo Luster 0203

Seymour Polished 0942

Tazewell Sidewalk 6563

Gaines Harbor 6761

Windermere Sidewalk 5646

Carley Vanilla 3842

Gibson Kodiak 5202

Seymour Nocturne 0943

Prints and Patterned Colors

Jovi Jupiter 0760

Freemont Blizzard 4481

Carlisle Blizzard 5600

Hoffman Palatial 5822

Freemont Wayfarer 4482

Rosedale Palatial 6481

Henning White 1862

Murray Wayfarer 6262

Hanna Myan Legend 0842

Foster Wayfarer 2361

Hoffman Wayfarer 5823

Jules Moonlight 0863

Freemont Sylvan 4483

Dupree Firecracker 6911

Henning Butter 1863

Carlisle Wayfarer 5602

Dupree Bayshore 6910

Foster Palatial 2360

Jovi Moon 0761

Hanna Desert Spice 0840
Description
Elevate the look and style of your windows and home by adding the ultimate design accent at an affordable price. Bali decorative side panels add soft texture, striking patterns and a refined finished look to windows with or without existing window coverings such as blinds or shades. Since side panels are not full-width draperies, they are able to add dramatic style while only taking up a minimum amount of space.
Panels are available in pinch pleat, rod pocket, grommet or back tap header configurations to match any preference or existing décor. Sold as single panels only.
In addition to standard drapery liners, Bali decorative side panels feature over 100 designer-quality fabrics, including traditional jacquards, contemporary ikats, soft sheers, and a varied assortment of prints, stripes and solids.
Further customize your panels by choosing options like color-blocking, edge banding, or trim.
Patterns:
For a full list of patterns and materials available for this product, click here.
We Recommend
Choose the width that you want each single panel to be when gathered on the drapery rod. For small to medium-sized windows, a width of 24" or less is recommended. For larger windows, choose a width up to 40"
Considerations
Order length equals finished length
Standard liner comes on all; alternative liners are available except sheers, casement, and laces
Liner-only decorative panels are available in pinch pleat and rod pocket styles only
Secondary color is the top or bottom 1/3 or 1/5 portion of the drapery
Color blocking is not available in conjunction with banding or trim
These are sold as individual panels.
Edge Banding
Banding can be attached on the inside edge, outside edge, or inside and outside edges
Not available in conjunction with banding or trim
Trim - Trim can be attached on the inside edge, bottom hem, or inside edge and bottom hem - Not available in conjunction with banding or color blocking - Gimp only can be attached inset 2" from inside edge
Standard Specifications
Rod Pocket accommodates up to a 2" diameter rod
Pinch Pleat panels will have a 4" leading edge on both sides of panel
Pinch Pleat pin placement is 1/2"
Grommet accommodates up to 1" diameter rod
Back Tab accommodates up to a 2" diameter rod
Available Options
Light Filtering and Blackout liners
Edge Banding
Color Blocking
Edge Trim