BUY MORE, SAVE MORE WITH CODE "REFRESH" ENDS 2/24
Bali Light Filtering Sheer Shades allow soft light to flow through your windows while providing privacy. These sheer shades blend clean, airy design with superior UV protection and gentle light filtering. Lightweight fabric vanes woven between two layers of sheer fabric can be opened to let in softly filtered light, or closed for more diffused light.
Read More.
14

business days
Normally made in
$304.99
SAVE 20-35% WITH MINIMUM PURCHASE
Want Professional Measuring & Installation?
Find a Pro
Select a color to see the preview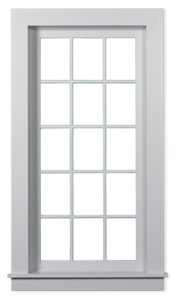 Roll over image to zoom in
2" Sheer Colors

Grafton Chalk 5101

Westford Cherry Blossom 6201

Tisbury Cherry Blossom 7247

Tisbury Urban Gray 7243

Grafton Fresh Lily 5100

Grafton Glitter Silver Screen 5163

Grafton Parchment 5122

Grafton Cherry Blossom 5125

Grafton Palest Peach 5108

Tisbury Vanilla Creme 7246

Westford Vanilla Creme 6200

Grafton Vanilla Creme 5123

Grafton Weave Silver Pearl 5182

Grafton Warm Gray 5117

Grafton Glitter Glam 5162

Grafton Starstruck 5118

Grafton Weave Waving Wheat 5181

Tisbury Camel 7245

Grafton Glitter Showstopper 5161

Grafton Glitter Marquee 5160

3" Sheer Colors

Raina Fresh Snow 7225

Raina Silver Cloud 7223

Raina Natural White 7222

Raina Creamy Tan 7221

Raina Walnut Shell 7224

Raina Hot Cocoa 7220

Grafton Chalk 6101

Westford Cherry Blossom 7201

Grafton Cherry Blossom 6125

Grafton Parchment 6122

Grafton Glitter Silver Screen 6163

Grafton Palest Peach 6108

Westford Vanilla Creme 7200

Grafton Vanilla Creme 6123

Grafton Fresh Lily 6100

Grafton Starstruck 6118

Grafton Warm Gray 6117

Grafton Glitter Showstopper 6161

Grafton Weave Silver Pearl 6182

Grafton Urban Gray 6124
Description
Bali Light Filtering Sheer Shades allow soft light to flow through your windows while providing privacy. The lightweight fabric vanes are suspended between two sheer layers that can be rotated to fully opened or closed for a soft outside view. The 2'' vanes are ideal for smaller windows and the 2 ¾'' or 3'' vanes will work better for mid-large size windows as well as allowing a clearer view. These shades are available in a wide range of soft whites to neutral tones as we as fashion-forward colors. Comes standard with Continuous-Loop Lift and a Fabric-Wrapped Cassette. Upgrade to AutoView™ Motor Control which allows you to control the shades from anywhere from your home. There will be a 1''- 1 1/16'' light gap for inside mount and a 5/8'' - 1'' light gap for outside mount.
Install Time: 15 - 20 minutes
Considerations:
Because of their sheer fabric construction, these shades are not recommended for humid areas or areas where the shade may get wet.

This product will have an approximate 1''- 1 1/16'' light gap for inside mount shades.
Child Safety Information:
This product has accessible cords, and is not recommended for windows where children or pets may be present.
Warranty:
With the assurance of the Blinds.com Warranty, you can trust that this product will last and provide added value and beauty to your home.
Surefit™ Guarantee
With SureFit™, a Blinds.com exclusive, we make sure you have complete peace measuring for any product we offer. If you made a mistake measuring your blind, we'll remake it at no cost to you. * You don't even pay for the return shipping of your old blind!
*You only pay if there's a price difference between your old and new blind, or if the new blind requires a shipping fee (generally, this applies when it's over 94" wide).
Important Disclaimer:
Limit 1 remake per item; 4 item remakes per household per lifetime (unless the error is ours, in which case, we'll make it right!).
Same-product exchanges only, within 30 calendar days of receipt of package.
Changes are restricted to size and mount only.
Refunds are not offered under this guarantee.
Not Covered Under This Guarantee:
Commercial orders: any order containing 25 or more of the same product, of tax exempt status, or containing any Blinds.com Commercial brand product.
Any product ordered outside our recommended sizes or specifications, which can be found on the product page.
Standard Blind Specifications
Continuous Cord Loop
Minimum Width: 12"
Maximum Width: 102"
Minimum Height: 12"
Maximum Height 110"
Motorized
Minimum Width: 16"
Maximum Width: 102"
Minimum Height: 12"
Maximum Height: 110"
Mounting Requirements
Minimum Inside Mount Depth: 1 3/8"
Minimum Inside Mount Depth (fully recessed): 3 5/8"
Minimum Outside Mounting Surface: 5/8"
Minimum Outside Mounting Surface with Extension Brackets: 1 7/8"
Optional Upgrades:
Autoview Remote Lift
Extension Brackets