10

business days
Normally made in
Want Professional Measuring & Installation?
Find a Pro
Select a color to see the preview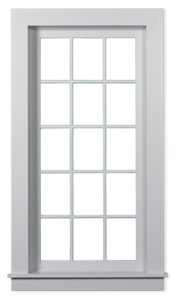 Roll over image to zoom in
Aluminum Colors

White Gloss 005

True White

Snowcap White 386

Matte White 042

Almost White Gloss 065

Angel Food 130

Alabaster 112

Almond 724

Beige 011

Brushed Aluminum 121

Smokey Grey 026

Garnet Red 106

Char Brown 062

Black Satin 233
Surefit™ Guarantee
With SureFit™, a Blinds.com exclusive, we make sure you have complete peace measuring for any product we offer. If you made a mistake measuring your blind, we'll remake it at no cost to you. * You don't even pay for the return shipping of your old blind!
*You only pay if there's a price difference between your old and new blind, or if the new blind requires a shipping fee (generally, this applies when it's over 94" wide).
Important Disclaimer:
Limit 1 remake per item; 4 item remakes per household per lifetime (unless the error is ours, in which case, we'll make it right!).
Same-product exchanges only, within 30 calendar days of receipt of package.
Changes are restricted to size and mount only.
Refunds are not offered under this guarantee.
Not Covered Under This Guarantee:
Commercial orders: any order containing 25 or more of the same product, of tax exempt status, or containing any Blinds.com Commercial brand product.
Any product ordered outside our recommended sizes or specifications, which can be found on the product page.
Standard Blind Specifications
Minimum Width: 10"
Maximum Width (as single headrail): 96"
Maximum Width (as 2 or 3-on-1 headrail): 120"
Minimum Height: 9"
Maximum Height: 96"
Approximate Inside Mount Deduction: 1/2"
Mounting Requirements
Minimum Inside Mount Depth: 3/4"
Min. Inside Mount Depth (fully recessed): 1 1/8"
Minimum Outside Mounting Surface: 1/2"
Hardware: Hidden Top Mount Brackets
Standard Options:
Multiple Blinds on One Headrail
Hold Downs (outside mount only)
Origin of Production
Assembled in the USA from imported materials