2" Architectural Wood Blind
30% OFF WITH CODE "FALLRENO" ENDS 9/29
2" Architectural Wood Blinds from Blinds.com is the ultimate design accent. These blinds carry a level of architectural inspiration not often found in standard blind finishes.
Read More.
Estimated Ship Date:

11/06/2020
Want Professional Measuring & Installation?
Find a Pro
Select a color to see the preview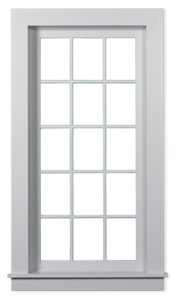 Roll over image to zoom in
Sample orders are limited at this time and should be available for this product soon!
Wood Colors

$50.99

Davenport Cotton 6011

$61.99

Vintage White Water 1762

$50.99

Davenport Porcelain 6013

$50.99

Davenport Antique Pearl 6009

$61.99

Vintage Wild Rice 7214

$50.99

Davenport Linen 6008

$50.99

Davenport Antique White 6007

$50.99

Davenport Taupe 6005

$61.99

Bastille Latte 1712

$61.99

Vintage Sunrise 7204

$50.99

Davenport Sandstone 6021

$50.99

Davenport Ecru 6004

$61.99

Vintage Concrete 7219

1" Solid Cloth Tapes

Snow

Soft Shell

Cornsilk

Toffee

Khaki

Saddle

Chili

Java

Coffee

Burgundy

Deep Ocean

Obsidian

1" Patterned Cloth Tapes

Zebra

Herringbone Chocolate

Herringbone Latte

Herringbone Ash

Herringbone Moss

Herringbone Terra

1 1/8" Cloth Tapes

Poppy

Bamboo Script

Flax

Cottage Blue

Alpine

Floral

1 1/4" Cloth Tapes

Pearl

Fog

Sandy

Fresh Mint

Lagoon

Flint

Surf

Daffodil

Spring Leaf

Calico Rock

Palms

Sonoran

Acorn
Description
2" Architectural Wood Blinds from Blinds.com are the ultimate design accent. These blinds carry a level of architectural inspiration not often found in standard blind finishes. Made from lightweight African Abachi Wood, which is harvested from sustainable forests, Architectural Wood Blinds consist of over 100 furniture-grade painted and stained finishes, among which are elegant wood grains, multi-color hand finishes, antique surfaces and vintage washes.
These blinds are beautiful enough to stand on their own, but a variety of upgrades and stylish enhancements are available to give you the optimal blind for your home.
Install Time: 10 - 12 minutes
We Recommend:
Choose a wand tilt to eliminate the hassle of tangled cords or choose the standard tilt/control cords, and upgrade their looks with decorative tassels.

A cordless lift eliminates hassle and cord entanglement. For larger windows on which blinds tend to be heavier, a continuous cord loop makes raising and lowering easier.

Privacy slats (no holes) block light from coming through light holes.

Cloth tapes cover route holes and offer more privacy, but also add a splash of color.

Rounded slat ends offer a more traditional look.

A selection of valances ranging from traditional to contemporary are available to add drama to your window and impact to your room.

Available with a unique motorized lift and tilt option, for convenience and hard to reach windows. These are powered by a battery wand with the choice of a solar panel or USB charger.
Considerations:
Due to the size of wood slats, these blinds may produce a large stack when raised. Coordinating Products:
Click here to see other products that are available in many of the same materials.
Child Safety Information: This product has accessible cords and is not recommended for windows where children or pets may be present.
Warranty:
With the assurance of the Blinds.com Warranty, you can trust that this product will last and provide added value and beauty to your home.
Surefit™ Guarantee
With SureFit™, a Blinds.com exclusive, we make sure you have complete peace measuring for any product we offer. If you made a mistake measuring your blind, we'll remake it at no cost to you. * You don't even pay for the return shipping of your old blind!
*You only pay if there's a price difference between your old and new blind, or if the new blind requires a shipping fee (generally, this applies when it's over 94" wide).
Important Disclaimer:
Limit 1 remake per item; 4 item remakes per household per lifetime (unless the error is ours, in which case, we'll make it right!).
Same-product exchanges only, within 30 calendar days of receipt of package.
Changes are restricted to size and mount only.
Refunds are not offered under this guarantee.
Not Covered Under This Guarantee:
Commercial orders: any order containing 25 or more of the same product, of tax exempt status, or containing any Blinds.com Commercial brand product.
Any product ordered outside our recommended sizes or specifications, which can be found on the product page.
Standard Blind Specifications
Minimum Width: 9"
Maximum Width: (As single headrail): 96"
Maximum Width: (As multiple blinds in one window): 102"
Minimum Height: 12"
Maximum Height: 120"
Approximate Inside Mount Deduction: 1/2"
Mounting Requirements
Minimum Inside Mount Depth: 1 5/8"
Minimum Inside Mount Depth (fully recessed): 3 3/4"
Minimum Outside Mounting Surface: 2"
Optional Upgrades:
Motorization
Multiple Blinds in One Window
Cord Loop Lift and Tilt
Decorative Valances
Round Corner Slats
Spacer Blocks
Hold Downs