Super Value Sliding Panel
30% OFF WITH CODE "HAPPYHOME" ENDS 8/19
Blinds.com's Super Value Sliding Panel is a breakthrough product that brings the style and function of sliding panels to the masses. Now, everyone can enjoy beautiful fabric panels and cover sliding doors or large windows in an economical package.
Read More.
Estimated Ship Date:

08/25/2020
Your price and/or size has been adjusted based on the availability.
Want Professional Measuring & Installation?
Find a Pro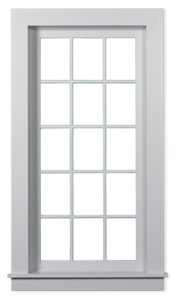 Roll over image to zoom in
Sample orders are limited at this time and should be available for this product soon!
Light Filtering Natural Woven Colors

LF Calla Powder 0631

Mimosa Cotton 3722

LF Calla Sand 0633

Aster Raffia 2104

LF Calla Wheat 0632

Aster Straw 2105

LF Calla Chestnut 0640

Mimosa Stone 3724

Mimosa Twilight 3610

LF Calla Charcoal 0634

Light Filtering Fabric Colors

Calypso Snow YM201

Cambridge Candlelight YM402

Lunea Sunset PTJ003

Calypso Shell YM202

Sausouto Grain 5% SCL1501

Bryony Linen 3202

Bryony Ruby 3200

Calypso Merlot YM210

Bryony Cocoa 3201

Calypso Stone YM208

Calypso Iron YM209

Cambridge Charcoal YM405

5% Solar Colors

Scottsdale Flint 5% SCA2501

Scottsdale Straw 5% SCA2502

Scottsdale Sand 5% SCA2504

Sausouto Cappucino 5% SCL1506

Sausouto Tweed 5% SCL1507

5% Dahlia Pebble 3829

Scottsdale Java 5% SCA2508

Scottsdale Cloud 5% SCA2503

5% Dahlia Silver 3823

Sausouto Granite 5% SCL1502

Scottsdale Storm 5% SCA2506

Scottsdale Slate 5% SCA2510

Sausouto Smoke 5% SCL1503

Sausouto Lava 5% SCL1504

Scottsdale Onyx 5% SCA2511

5% Dahlia Midnight 3826

Room Darkening Natural Woven Colors

RD Calla Sand 0643

RD Calla Wheat 0642

RD Calla Chestnut 0650

RD Calla Charcoal 0644

Blackout Fabric Colors

Livingston Blackout Cream YM6523

Livingston Blackout Desert YM6532

Lunea Blackout Sunset PTJ903

Livingston Blackout Walnut YM6540

Livingston Blackout Dove YM6539
Description
Description
Blinds.com Super Value Sliding Panel is a breakthrough product that brings the style and function of sliding panels to the masses. Now, everyone can enjoy beautiful fabric panels and cover sliding doors or large windows in an economical package. This is achieved by an adjustable sliding panel track, whose width can be adjusted from 70" to 86". Choose from a beautiful collection of color palette and variety of fabrics including natural woven, light filtering, room darkening and solar fabrics. Our Super Value Sliding Panels come with 2 wand controls for easier operation and a matching fabric wrapped valance for a more cohesive look. The product comes with 4 fabric panels, and each panel is 23'' wide.
Install Time: 25 – 30 minutes
We Recommend:
We recommend the product on sliding doors and wider windows.

For larger windows or patio doors over 140" you can easily install 2 panel track systems side-by-side and open one set of panels to the left and the other set of panels to the right.
Considerations:
There will be at least 2'' fabric overlap between each panel, depending on the overall size of the product.

Light-filtering fabrics do reveal shadows and silhouettes to the outdoors.

Solar materials are semi-transparent and do not provide full privacy.
Patterns:
To see a full list of patterns available for this product, click here.
Child Safety
This product does not have accessible cords, and therefore is safer for places where children or pets may be present.
Warranty:
With the assurance of the Blinds.com Warranty, you can trust that this product will last and provide added value and beauty to your home.
Surefit™ Guarantee
With SureFit™, a Blinds.com exclusive, we make sure you have complete peace measuring for any product we offer. If you made a mistake measuring your blind, we'll remake it at no cost to you. * You don't even pay for the return shipping of your old blind!
*You only pay if there's a price difference between your old and new blind, or if the new blind requires a shipping fee (generally, this applies when it's over 94" wide).
Important Disclaimer:
Limit 1 remake per item; 4 item remakes per household per lifetime (unless the error is ours, in which case, we'll make it right!).
Same-product exchanges only, within 30 calendar days of receipt of package.
Changes are restricted to size and mount only.
Refunds are not offered under this guarantee.
Not Covered Under This Guarantee:
Commercial orders: any order containing 25 or more of the same product, of tax exempt status, or containing any Blinds.com Commercial brand product.
Any product ordered outside our recommended sizes or specifications, which can be found on the product page.
Standard Blind Specifications
Telescoping Width Adjustable Headrail
Minimum Width: 70"
Maximum Width: 86"
Minimum Height: 36"
Maximum Height: 96"
Approximate Inside Mount Width Deduction: 1/4"
Approximate Inside Mount Height Deduction: 1/4"
Individual Fabric Panel Width: 23"
Total Stack Width: 23"
Minimum Fabric Panel Overlap: 2"
Number of Fabric Panels: 4
Mounting Requirements
Minimum Inside Mount Depth: 2"
Minimum Inside Mount Depth (fully recessed): 2 1/2"
Minimum Outside Mounting Surface: 2 1/2"
Standard Options
Dual Sided Wand Control
Bi-Directional Stacking (Left and Right)
Split Stack for Extra Wide Windows With Side by Side Products
Matching Trim-To-Fit Valance
Sewn in Bottom Rail
Origin of Production
Assembled in the USA from imported materials