GREEN MONDAY! EXTRA 5% OFF SITEWIDE WITH CODE "GREEN" TODAY
25% OFF WITH CODE "MITTENS" ENDS 12/10
Our Woven Wood Shades collection features complex textures, exotic reeds, grasses, woods, and sophisticated natural colors that will transform your room from dull to striking.
Read More.
17

business days
Normally made in
Want Professional Measuring & Installation?
Find a Pro
Select a color to see the preview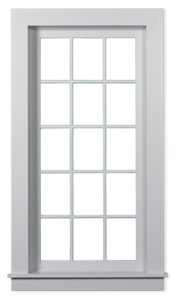 Roll over image to zoom in
Woven Wood Colors

$48.99

Charleston White D08-02

$33.99

Moorea White R06-02

$48.99

Natural Weave Bleached 53B

$33.99

Kiawah Titanium AN53N-22

$68.99

Biscayne Ash D15-22

$68.99

Brisbane Twig D19-22

$33.99

Hana Platinum D07-23

$48.99

Charleston Stone Gray D08-22

$33.99

Kiawah Steel AN53N-02

$33.99

Hana Thunder D07-22

$68.99

Martinique Sugarcane E428

$68.99

Bonaire Flaxen E389

$68.99

Brisbane Jute D19-05

$68.99

Hatteras Beige Taupe D02-22

1 1/2" Cloth Tape Colors

White W024

Cream W001

Natural W023

Dark Beige W003

Light Brown W06

Mocha W007

Pecan W009

Chocolate W010

Black W015
Description
Our Woven Wood Shades collection features complex textures, exotic reeds, grasses, woods and sophisticated natural colors that will transform your room from dull to striking. These wooden Roman shades (also known as matchstick shades, natural shades or bamboo shades) form accordion pleats as they are raised. Sturdy construction, with each shade mounted on a solid wood headrail. A 6" valance is included at no additional charge.
Install Time: 15 - 20 minutes
We Recommend:
Customize any pattern with Privacy Liners or Blackout Liners to block light.
For ease of use, upgrade your shade with the cordless lift option.
The addition of Edge Binding will not only add a truly personal decorative touch, but will also help control the possible stretching of natural materials over time.
Considerations:
The natural materials used to make Woven Wood Shades have unique variations in color, texture and size. Colors may change over time. This adds to the natural beauty of the material and does not represent a defect.

All shades come standard with a valance.

The natural elasticity of yarns combined with the weight of the natural woven material may cause shades to stretch upwards to 1" to 1 1/2" after installation. This is particularly noticeable on inside mount shades or shades that extend from ceiling to floor. This is considered a natural characteristic of the product and is not covered under warranty.

Standard valance return height will be 1½" less than the valance height. This length will keep the rolled bottom of the valance from interfering with the return. Longer returns can be ordered upon request.
Coordinating Products:
Click here to see other products that are available in many of the same materials.
Child Safety Information:
This product has accessible cords, and therefore is not recommended for places where children or pets may be present.
Warranty:
With the assurance of the Blinds.com Warranty, you can trust that this product will last and provide added value and beauty to your home.
Surefit™ Guarantee
With SureFit™, a Blinds.com exclusive, we make sure you have complete peace measuring for any product we offer. If you made a mistake measuring your blind, we'll remake it at no cost to you. * You don't even pay for the return shipping of your old blind!
*You only pay if there's a price difference between your old and new blind, or if the new blind requires a shipping fee (generally, this applies when it's over 94" wide).
Important Disclaimer:
Limit 1 remake per item; 4 item remakes per household per lifetime (unless the error is ours, in which case, we'll make it right!).
Same-product exchanges only, within 30 calendar days of receipt of package.
Changes are restricted to size and mount only.
Refunds are not offered under this guarantee.
Not Covered Under This Guarantee:
Commercial orders: any order containing 25 or more of the same product, of tax exempt status, or containing any Blinds.com Commercial brand product.
Any product ordered outside our recommended sizes or specifications, which can be found on the product page.
Standard Blind Specifications
Minimum Width: 12"
Maximum Width (single shade): 96"
Maximum Width (2-on-1 headrail): 112"
Minimum Height: 18"
Maximum Height: 108"
Approximate Inside Mount Deduction: 3/8"
Valance Height: 6"
Mounting Requirements
Minimum Inside Mount Depth: 1"
Min. Inside Mount Depth (fully recessed): 2 1/2"
Minimum Outside Mounting Surface: 1 1/2"
Min. Inside Mount Depth with Continuous Cord Loop or movable liner (fully recessed): 3 1/2"