35% OFF WITH CODE "HOORAY" ENDS 8/11
Round out your décor with 1 3/8" Mark One Mini Blinds by Levolor, which are built strong and durable with dent- and crease-resistant 8-gauge aluminum.
Read More.
Estimated Ship Date:

08/27/2020
Want Professional Measuring & Installation?
Find a Pro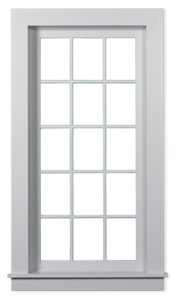 Roll over image to zoom in
Sample orders are limited at this time and should be available for this product soon!
Aluminum Colors

White 110

Cotton 111

Pearlessence Vapor 1388

White Cap 113

Metallic Satin Nickel 31

Polar Bear 116

Opulessence Quartz White 1392

Blush White 202

Alabaster 112

SheerView Alabaster 112

Dover 115

Pearlessence Golden Mist 1389

Opulessence Glazed Bisque 1393

Ivory 201

Almond 137

Vanilla 148

Native Stone Sandstone 2814

Sand 310

Birch 815

Metallic Copperite 915
Description
Round out your décor with 1 3/8" Mark One Mini Blinds by Levolor, which are built strong and durable with dent- and crease-resistant 8-gauge aluminum. Finished with an advanced DustGuard powder coating, these blinds resist scratches, stains, dust and bacteria, making cleanup a breeze. Includes lift cord and tilt wand. For wider windows, consider 2-on-1 or 3-on-1 weight-reducing headrails to make the blinds easier to lift.
Install Time: 10 - 12 Minutes
We Recommend:
Choose from a variety of bold colors unique for mini blinds.
Considerations:
Add 3/8" spacer blocks or hold downs to clear window obstructions and secure blinds.
Child Safety Information:
This product has accessible cords and is not recommended for windows where children or pets may be present.
Warranty:
In addition to Levolor's manufacturer warranty, the assurance of the Blinds.com Warranty means you can trust that this product will last and provide added value and beauty to your home.
Surefit™ Guarantee
With SureFit™, a Blinds.com exclusive, we make sure you have complete peace measuring for any product we offer. If you made a mistake measuring your blind, we'll remake it at no cost to you. * You don't even pay for the return shipping of your old blind!
*You only pay if there's a price difference between your old and new blind, or if the new blind requires a shipping fee (generally, this applies when it's over 94" wide).
Important Disclaimer:
Limit 1 remake per item; 4 item remakes per household per lifetime (unless the error is ours, in which case, we'll make it right!).
Same-product exchanges only, within 30 calendar days of receipt of package.
Changes are restricted to size and mount only.
Refunds are not offered under this guarantee.
Not Covered Under This Guarantee:
Commercial orders: any order containing 25 or more of the same product, of tax exempt status, or containing any Blinds.com Commercial brand product.
Any product ordered outside our recommended sizes or specifications, which can be found on the product page.
Standard Blind Specifications:
Minimum Width: 6"
Maximum Width: 142"
Minimum Height: 6"
Maximum Height: 126"
Approximate Inside Mount Deduction: 3/8"
Mounting Requirements:
Minimum Inside Mount Depth: 1"
Minimum Inside Mount Depth (fully recessed): 1 7/8"
Minimum Outside Mounting Surface: 3/4"
Optional Upgrades
Spacer Blocks (outside mount only)
Hold Downs (outside mount)