Artisan No Tools Light Filtering Cellular Shade
25% OFF WITH CODE "FALLRENO" ENDS 9/29
Get the look you want without the work with Redi Shade's Artisan No Tools Light Filtering Cellular Shades featuring Simple Fit® installation. These custom shades install in seconds with the push of a button — no tools needed.
Read More.
Estimated Ship Date:

10/21/2020
Want Professional Measuring & Installation?
Find a Pro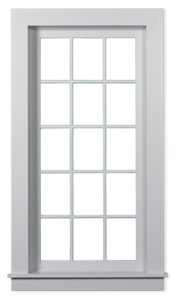 Roll over image to zoom in
Sample orders are limited at this time and should be available for this product soon!
9/16" Single Cell Neutral Light Filtering Colors

Ghost White PLS31G0 070

Wheat PLS31G0 006

Hot Chocolate PLS31G0 492

Charcoal PLS31G0 030

9/16" SIngle Cell Light Filtering Fabric Colors

Snow PLS310 001

Mist PLS310 069

Seashell PLS310 002

Linen PLS310 004

Ghost White PLS310 070

Lemon Chiffon PLS310 485

Honeydew PLS310 013

Cornsilk PLS310 005

Mango PLS310 100

Bisque PLS310 007

Wheat PLS310 006

Chardonnay PLS310 003

Cherry Blossom PLS310 016

Auburn PLS310 018

Garden Sage PLS310 482

Fog PLS310 365

Golden Rod PLS310 010

Mint PLS310 014

Seaglass PLS310 484

Moss PLS310 015

7/16" Double Cell Light Filtering Fabric Colors

Snow PLX3A0 001

Ghost White PLX3A0 070

Seashell PLX3A0 002

Mist PLX3A0 069

Linen PLX3A0 004

Honeydew PLX3A0 013

Cornsilk PLX3A0 005

Chardonnay PLX3A0 003

Cherry Blossom PLX3A0 016

Aqua PLX3A0 022

Lavender PLX3A0 026

Mint PLX3A0 014

Moss PLX3A0 015

Smoke PLX3A0 021

Golden Rod PLX3A0 010

Slate PLX3A0 023

Almond PLX3A0 009

Mocha PLX3A0 012

Peru PLX3A0 011

Khaki PLX3A0 008

9/16" Single Cell Woven Light Filtering Fabric Colors

Snow PLS37A 001

Linen PLS37A 004

Mocha PLS37A 012

Smoke PLS37S0 021

Dark Chocolate PLS37A 326

9/16" Single Cell Classic Fabric Colors

Snow PLS31G0 001

Mist PLS31G0 069

Smoke PLS31G0 021

Tavern Gray PLS31G0 519

Linen PLS31G0 004

Khaki PLS31G0 008

3/4" Single Cell Light Filtering Bamboo Fabric Colors

Moonlight PLS41RA 514

Winter Beach PLS41RA 346

Gray Mirage PLS41RA 583

West Coast PLS41RA 023

Cool Stone PLS41RA 519

9/16" Single Cell Textured Light Filtering Colors

Snow PLC310 001

Mist PLC310 069

Ghost White PLC310 070

Wheat PLC310 006

Mocha PLC310 012

9/16" Single Cell Translucent Fabric Colors

Snow PLS360 001

Seashell PLS360 002

Linen PLS360 004

Wheat PLS360 006

Mocha PLS360 012

9/16" Room Darkening Fabric Colors for Day Night Option

Snow PLS320 001

Ghost White PLS320 070

Linen PLS320 004

Chardonnay PLS320 003

Mist PLS320 069

Wheat PLS320 006

Almond PLS320 009

Seashell PLS320 002

Khaki PLS320 008

Ash PLS320 346

Smoke PLS320 021

Pepper PLS320 470

Moss PLS320 015

Denim PLS320 024

Mocha PLS320 012

Zinfandel PLS320 020

Dark Chocolate PLS320 326

Midnight PLS320 025

9/16" Classic Room Darkening Fabric Colors for Day Night option

Snow PLS32G0 001

Ghost White PLS32G0 070

Linen PLS32G0 004

Mist PLS32G0 069

Khaki PLS32G0 008

Wheat PLS32G0 006

Tavern Gray PLS32G0 519

Smoke PLS32G0 021

Hot Chocolate PLS32G0 492

Charcoal PLS32G0 030
Description
Install your shade in seconds with the push of a button — no tools needed. The Simple Fit installation system locks the shade in place, keeping it mounted securely without the need for a drill, screws, or brackets; Command Strips® from 3M included. Removing is just as simple —no damage from screws and brackets thanks to the Simple Fit system.
Once in place, your Artisan Custom® light filtering shade softly filters light, while providing privacy and energy savings. With a Best for Kids certification, Artisan Custom shades feature cordless lift for easy operation and clean appearance.
Redi Shade's Artisan Custom No Tools Cordless Cellular Shades — the look you want without the work.
Install in seconds with the push of a button — no tools needed — the Simple Fit compression system locks the shade in place, keeping it mounted securely without a drill, brackets or hardware.

Removing the shade is just as simple — the Simple Fit system allows the shade to be removed quickly, without the damage of traditional brackets and screws.

Cordless lift mechanism for easy operation and clean appearance— safe for children and pets — Best for Kids certified.

Fully Custom — select from a variety of on-trend lift styles, fabrics, and colors all with the privacy, light control, energy efficiency options.

Soft to the touch spunlace polyester fabrics in a pallet of trend-right colors for any room, with color-coordinated headrails.

D-cell structure ensures crisp pleats that hold shape while quality material provides premium look with long lasting durability.

Honeycomb shade construction works to keep a room comfortable — cooler in the summer and warmer in the winter — increasing energy efficiency in the home while protecting decor against harmful UV rays — double cell fabrics provide even greater energy savings.

Top Down Bottom Up upgrade allows for customized light control and privacy by lowering the shade from the top or raising it from the bottom.

Day Night upgrade is like having two shades in the same window; Room Darkening fabric on the bottom, Glare reducing or Light Filtering fabric on the top.

Simple Fit No Tools installation is inside mount only — outside mount is available and requires brackets and tools for installation.
Surefit™ Guarantee
With SureFit™, a Blinds.com exclusive, we make sure you have complete peace measuring for any product we offer. If you made a mistake measuring your blind, we'll remake it at no cost to you. * You don't even pay for the return shipping of your old blind!
*You only pay if there's a price difference between your old and new blind, or if the new blind requires a shipping fee (generally, this applies when it's over 94" wide).
Important Disclaimer:
Limit 1 remake per item; 4 item remakes per household per lifetime (unless the error is ours, in which case, we'll make it right!).
Same-product exchanges only, within 30 calendar days of receipt of package.
Changes are restricted to size and mount only.
Refunds are not offered under this guarantee.
Not Covered Under This Guarantee:
Commercial orders: any order containing 25 or more of the same product, of tax exempt status, or containing any Blinds.com Commercial brand product.
Any product ordered outside our recommended sizes or specifications, which can be found on the product page.
Standard Specifications
Minimum Width 19"
Minimum Height 10"
Maximum Width 72"
Standard Lift max height 82"
Maximum Height 72" (except standard)
Mounting Requirements
Minimum Inside Mount Depth: 1 1/2"
Minimum Inside Mount Depth ( fully recessed ): 2"
Minimum Outside Mounting Surface: 1 3/4"
Upgrades
Top Down Bottom Up
Day/Night