Ever heard of top-down/bottom-up blinds or shades? It's our most popular option, but most people still don't know what they are or how they work.
(To make this a little easier to read, I'll refer to Top-Down/Bottom-Up shades as "TDBU shades for the rest of the post.)
There are 3 types of top down shades:
First the classic Top-Down/Bottom-Up standard lift.
Secondly, the Cordless Top-Down/Bottom-Up.
And last, but not least, the combination, Trilight Shade.
Let's learn more about them.
Standard Top-Down/Bottom-Up Shades
TDBU shades are useful in many situations. If for instance, you live on the ground floor of a city apartment, a TDBU shade will allow you to keep your home private, while bringing light into the room by lowering the top section.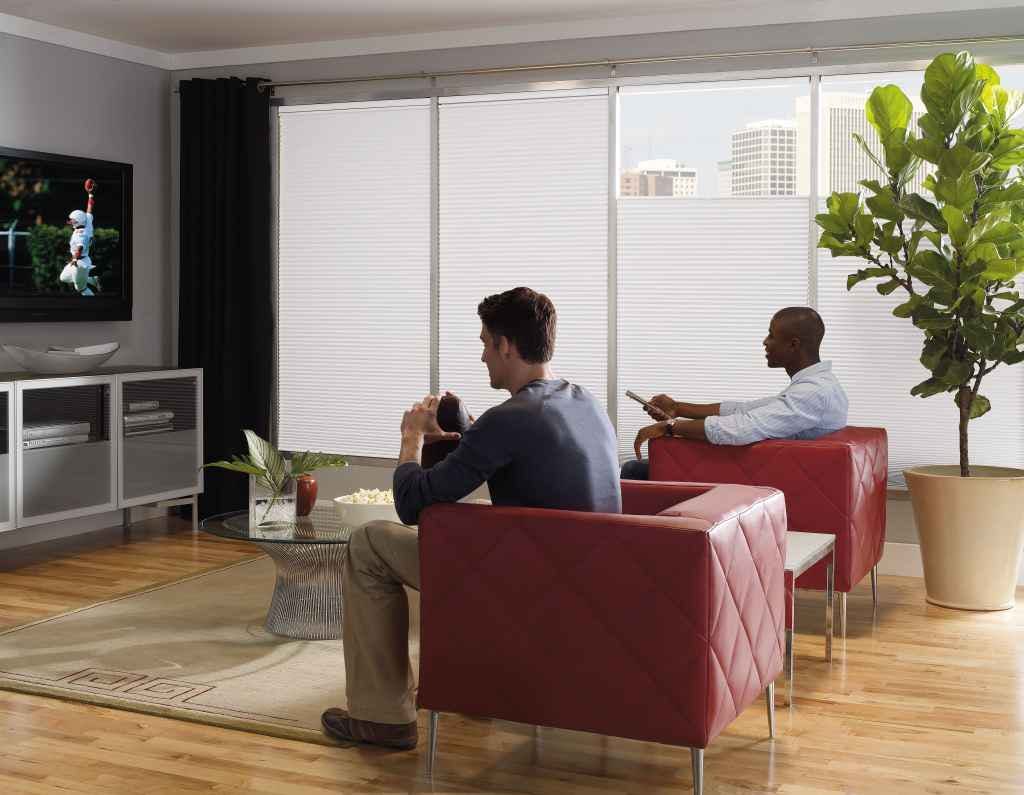 Perhaps you have a media or TV room that needs to be kept dark to eliminate screen glare, but you still want some natural light in the room. In this case, the blinds open from top, and lower the bottom, position the shade to give the TV full coverage, but allow light into the room.
Cordless Top-Down/Bottom-Up Shades
Cordless TDBU shades are sleek, clean and a great option for any room. While they do still include an inner cord, it is only visible when the shade is lowered. The thin lines are hardly seen, and when the shade is lowered, it looks as thought there is some kind of magic involved to keep it upright. As you can see in the video above, these are super easy to operate.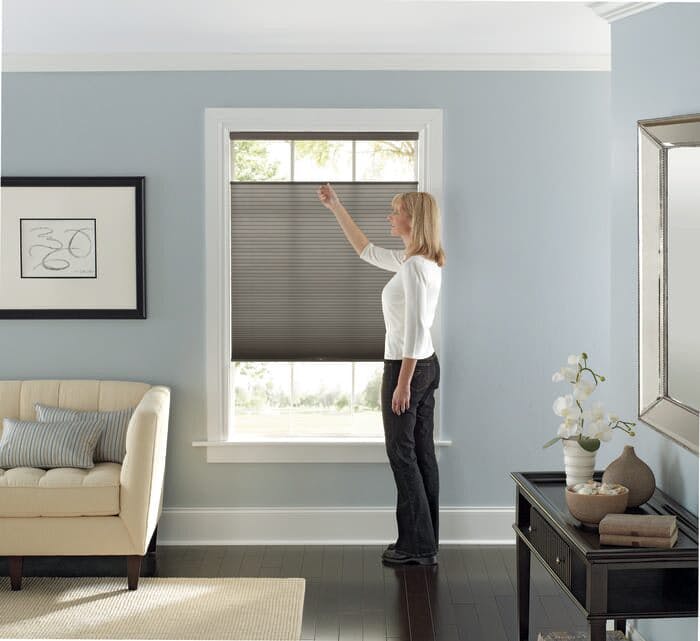 Trilight Shades
While Trilight Shades are not TDBU in the traditional sense, they do have a similar effect. The bottom of a trilight shade is a cellular shade (in blackout or light filtering). The top is a sheer pleated shade that offers a bit more privacy and a more complete look than traditional bottom up window treatments.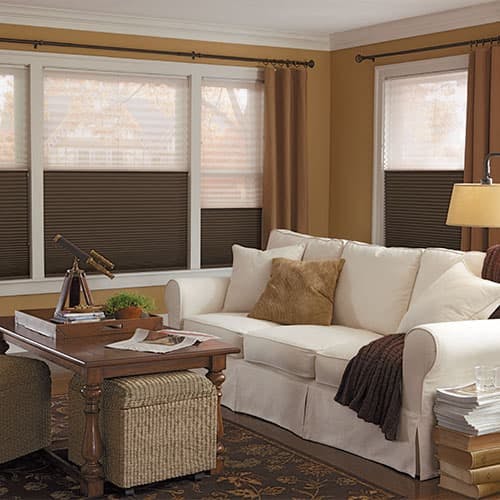 This sheer section cuts down potentially harmful UV rays that shine directly in otherwise, and also act as a slight sight barrier when looking from the outside in. From the inside, this sheer material will hardly be visible, but it does provide a level of privacy not found in other lift options.
Want to Learn More?
Call one of our Expert Design Consultants today to learn about our best top down bottom up shades!