You've finally gotten those window treatments you've been eyeing for ages. You've had them installed, and your space is ready to post online. But there's someone else who's dying to get a close up of your blinds, and it's not your Instagram followers.
Having a pet is similar to caring for a child. You have to watch them and make sure they're not getting into something they're not supposed to.
We've heard virtually every scenario when it comes to pets destroying blinds. Whether its dogs desperately trying to see out the window, or puppies who have found an expensive, new chew toy.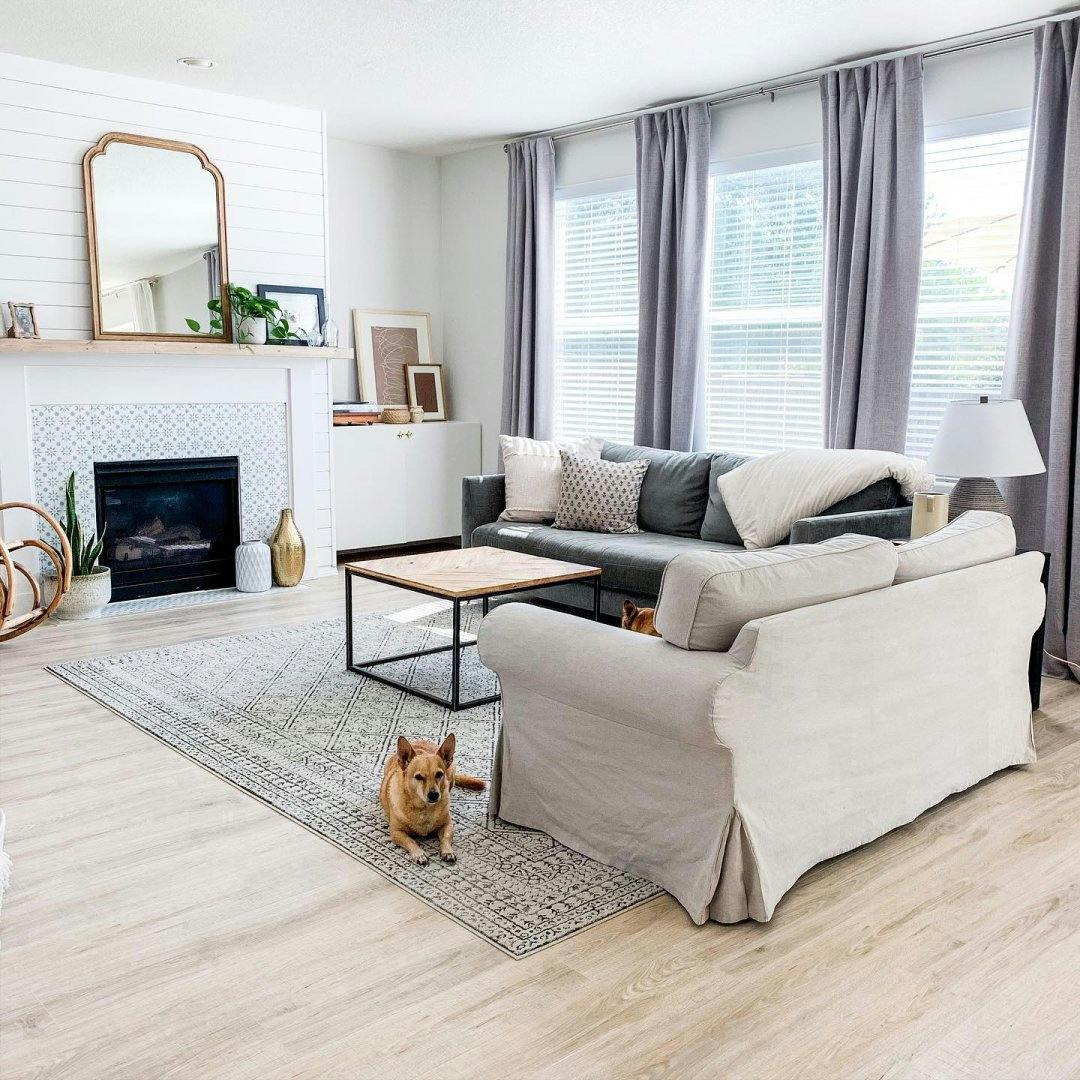 2" Faux Wood Blind in Classic White. Photo via @thisvalleyhome.
But we never thought squirrels and blinds would be a problem. One customer called in with this story:
On a hot day she left her window open to let in a breeze. When she glanced over a few hours later, she caught a squirrel red handed gnawing on her wood blinds. Unfortunately, he'd already eaten 2 whole slats...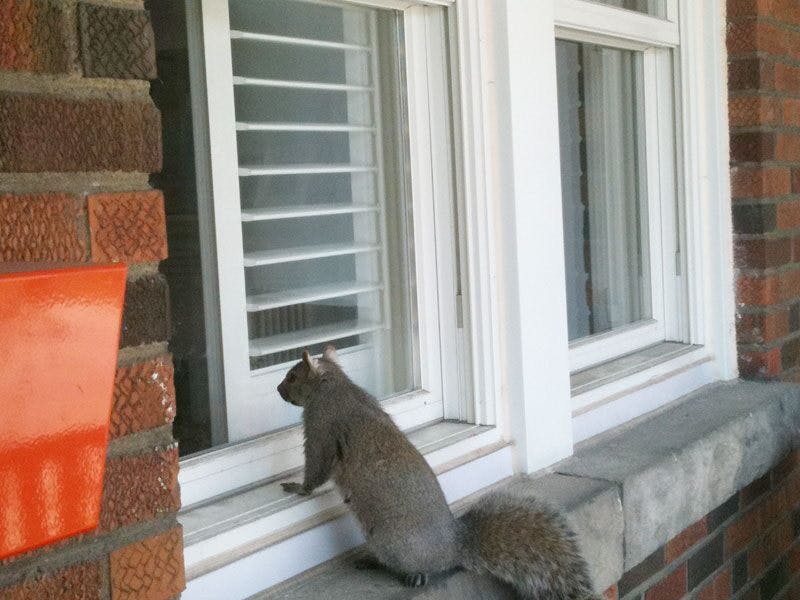 Why Do Pets Love to Destroy Blinds?
Although many things our pets do mystify us, this one is pretty easy to understand. They want to see what's going on outside!
Dogs fall into three categories. Depending on which one you're dealing with, you'll need a different approach to correct it.
1. When He Sees Something Outside, My Dog Goes Crazy and Destroys the Blinds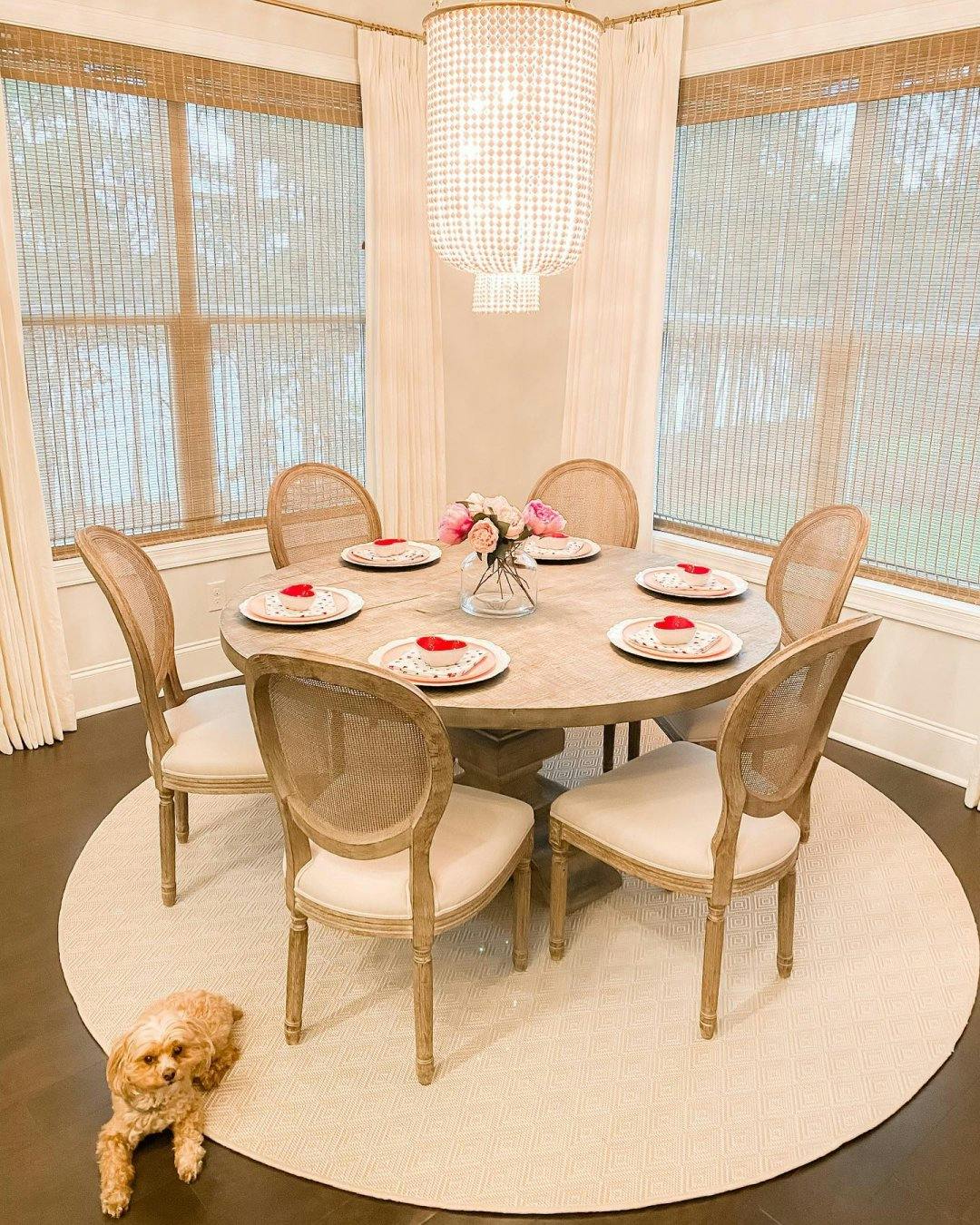 Bali Natural Woven Wood Shades in Spree Studio. Photo via @aleaha_c.
From a dog's perspective, blinds are just an obstruction keeping them from the window. When there's a squirrel or FedEx man outside, the blinds just become a casualty of the resulting frenzy to get out there.
Solution:
Keep blinds raised part-way to allow your pooch to see out and avoid damage. Prevent this issue altogether by teaching your dog to stay calm in exciting situations. The "leave it" command is perfect for this problem.
2. My Puppy Chews on Everything - Including the Blinds!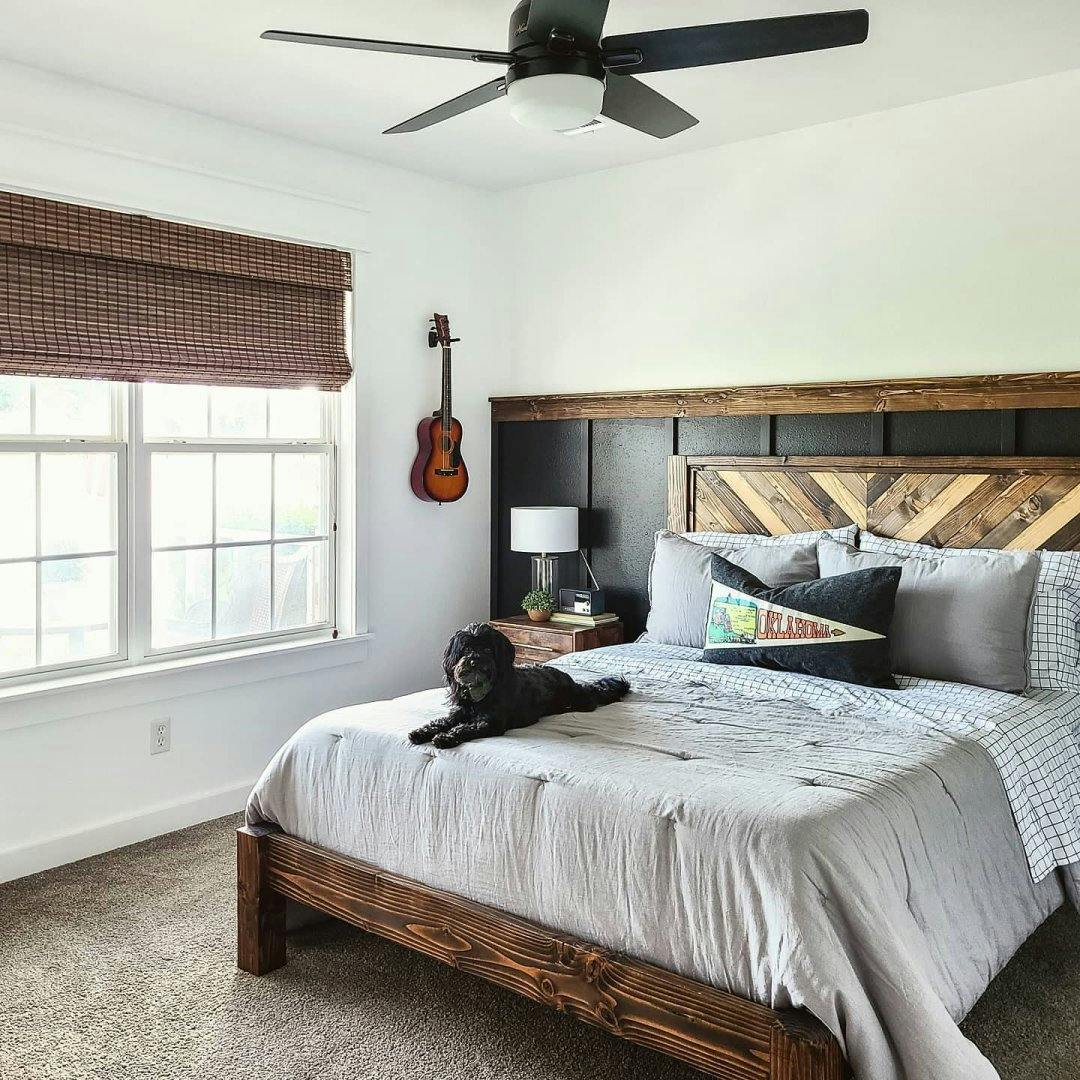 Pictured: Natural Woven Wood Shades in Antigua Bahia. Photo via @the_cobblestone_farmhouse.
Many dogs, especially as puppies, will chew on anything in sight. If your blinds have become Fido's teething stick, it's because he doesn't have anything else to chew on.
Solution:
Discourage your dog from gnawing on the blinds by spraying the slats with sour apple spray (available at pet stores). It smells and tastes terrible to dogs but is neutral to humans. They'll steer clear from now on.
However, the chewing habit is the larger problem to be addressed. When you're away from home, enclose your dog in a safe room and give them special toys that are hidden away otherwise. Treat-filled toys and meat flavored bones are especially enticing. With these toys to keep them busy, they won't think twice about the blinds.
A chewing habit can also be an effort to relieve stress and energy. Try taking your pooch for a long walk before you leave them at home alone.
3. When I Leave, My Dog Freaks Out and Destroys Everything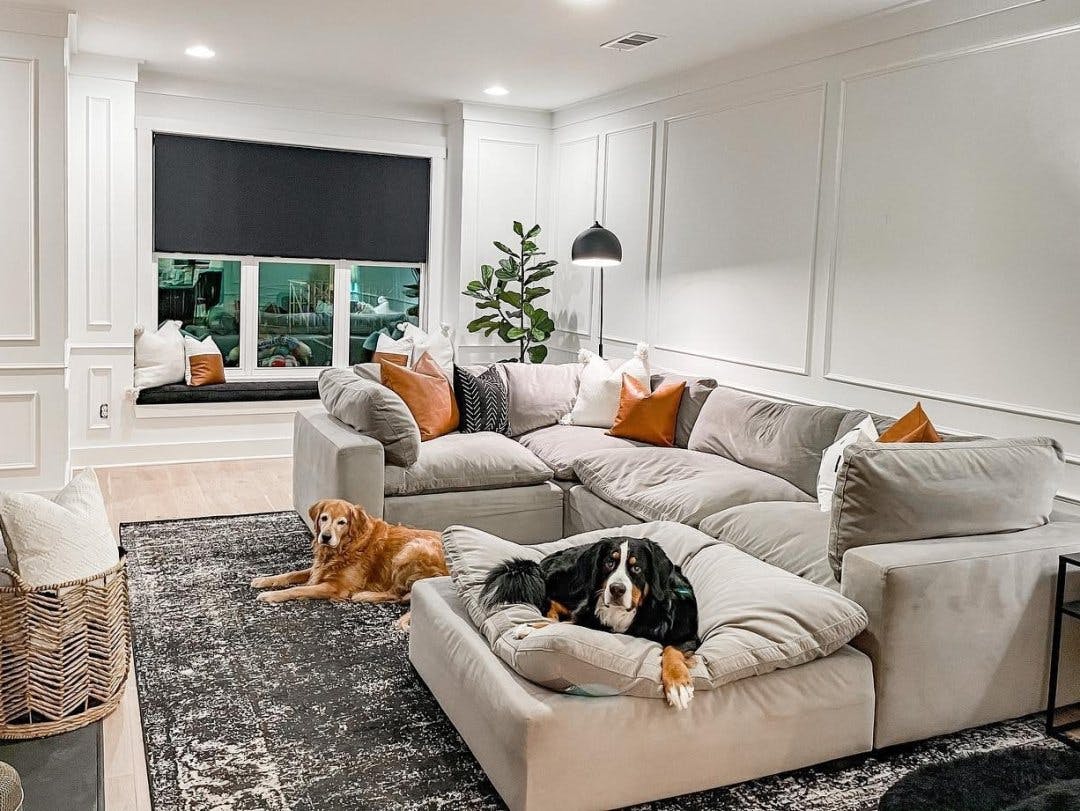 Blinds.com Roller Shades in Interlude Black.
Some dogs eat doors, destroy crates and tear up window treatments to their owner's dismay. This seems like plain old bad dog behavior, but there's a lot more going on under the surface.
If your dog is clingy, panics when you leave and is overjoyed when you return, she may be suffering from separation anxiety. The bad news is that this is a learned behavior that you have inadvertently "trained" your dog to do. However, the good news is that it can be "untrained" with time and patience.
Solution:
Your dog can't stand to see you leave. In an effort to be with you, they destroy things until you come home. The more you make a production out of leaving and coming home, the more anxiety builds in your dog. Keep an "all business" attitude and ignore your dog for 10 minutes before you leave and after you return. This helps keep the mood neutral and your dog calm.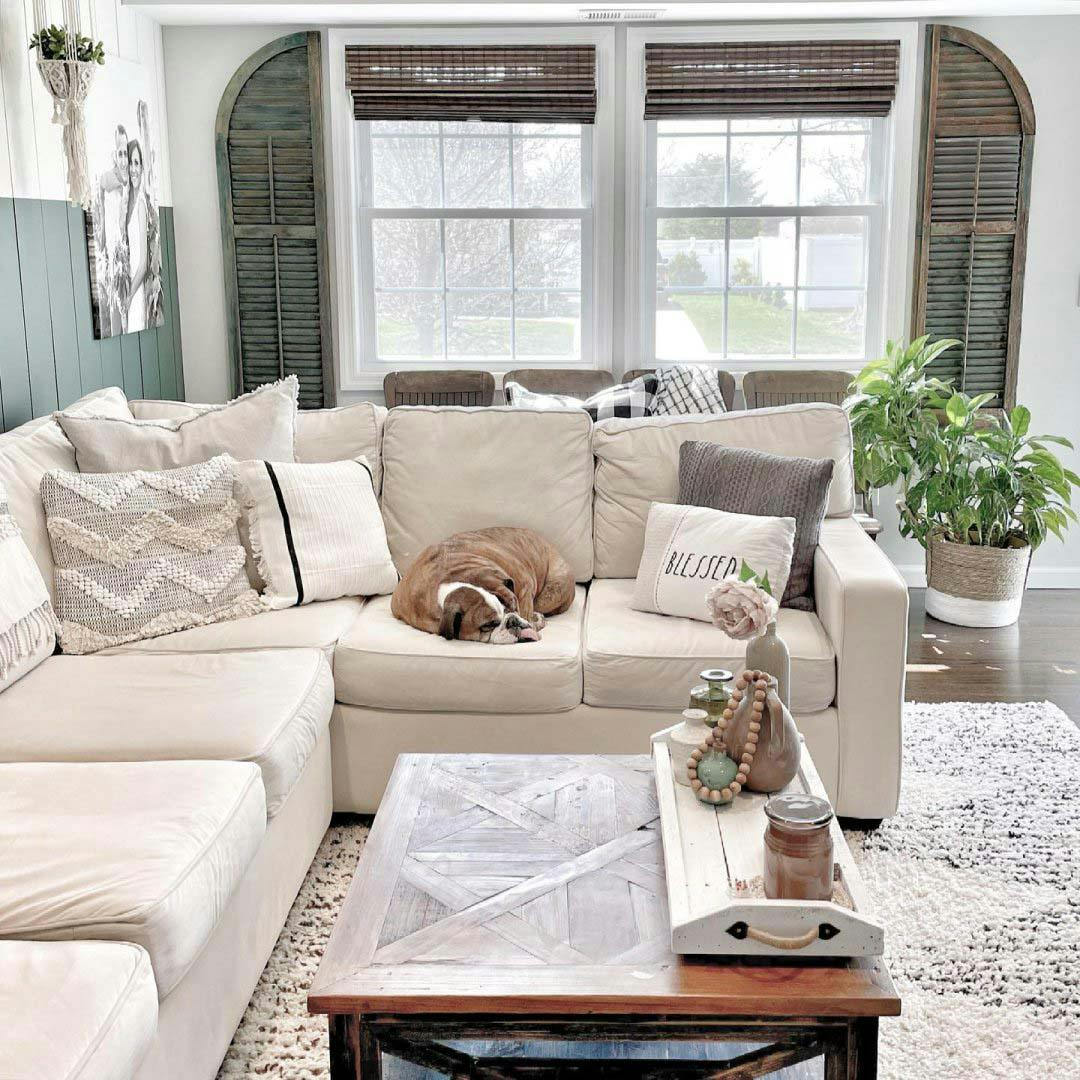 Pictured: Natural Woven Wood Shades in Nicaragua Chocolate. Photo via @heatherjoandjojoproject.
Crate training can also be extremely effective. Don't feel guilty locking your dog away. After training, the crate will become a safe, comforting place for your dog.
Yes Pup and Pet Education have some very helpful articles about separation anxiety and crate training that walk you these strategies step by step.
Best Window Treatments for Dogs
With this wide array of pet window covering issues, there are no universal dog proof blinds. But we can help you find the right window treatments for your situation.
First off, with pets or small children at home it's always safer to choose cordless window treatments. Playful critters can easily get tangled up in dangling cords and hurt themselves.
Have a pet who paws at blinds? Try vertical blinds. Furry friends can nudge slats out of the way to see out the window and they'll fall back into place afterwards. If pets chew on louvers, you can order individual replacements instead of getting a whole new set. If pet hair and grime are a problem, just wipe the PVC louvers clean with soap and water.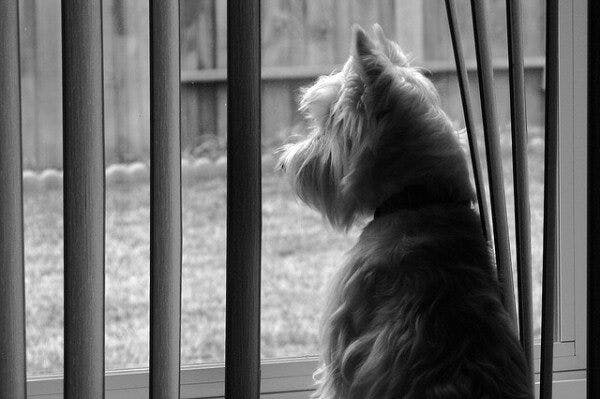 Cellular shades can be vulnerable to damage by destructive dogs, but can work surprisingly well for other pooches. Because cell shades cover the entire window, many dogs don't see them as an obstruction from the outside and tend to ignore them.
Some dogs can even be trained to nudge cordless shades open with their noses when they want to see out (check out the video below!). Make your shades even more durable by spraying them with scotch guard to keep away dirt and hair.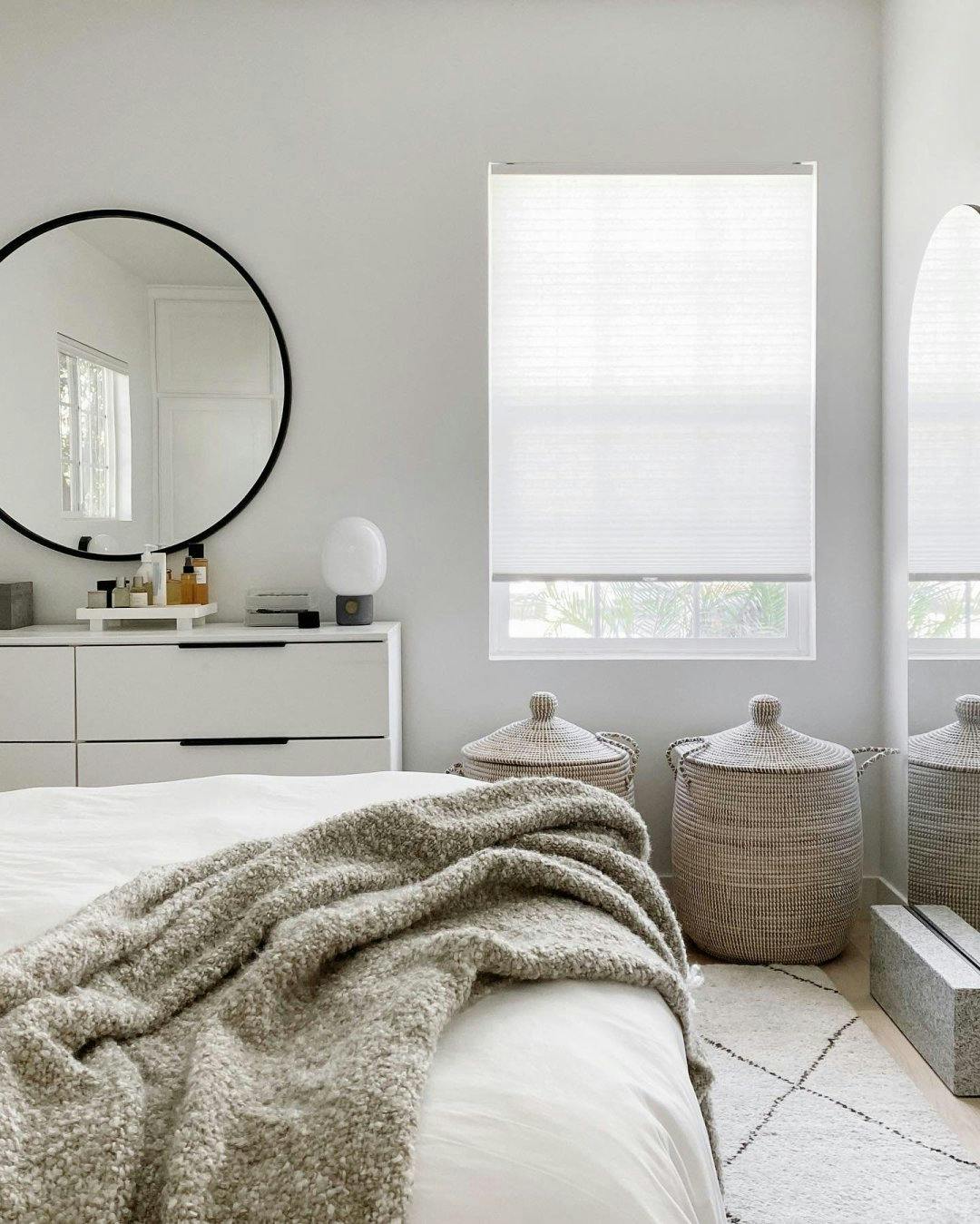 Cordless Light Filtering Cellular Shades in White. Photo via @homeyohmy.
You may remember roller shades as the ones that rocket up if you let go too quickly. The modern versions are much more smooth and controlled. Pets can easily slip behind without damaging the shade and they're easy to clean.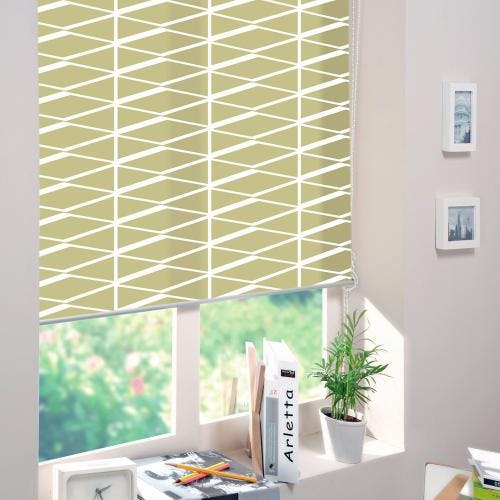 Shutters have wide enough openings between slats for curious pets who just want to see out. But if you have a dog with a chewing problem, wood shutters can be vulnerable to damage and are expensive to replace.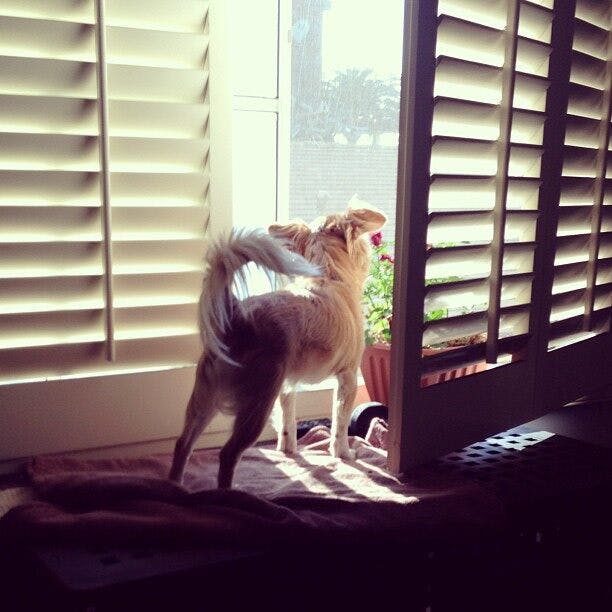 Just like shutters, wide slat blinds (like 2.5 inches) allow pets to see out easily. But use caution, large dogs can snap venetian blinds slats if they paw at them. If slats are damaged, replacements can be ordered and inserted.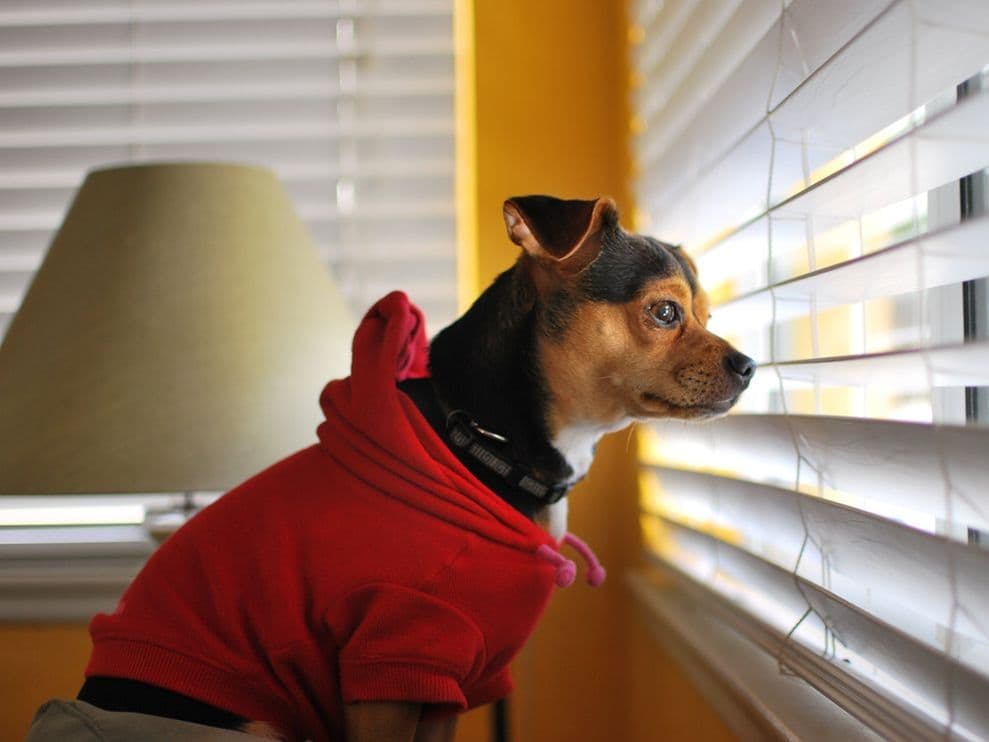 Worst Window Treatments for Dogs
Bent slats. Nuf said.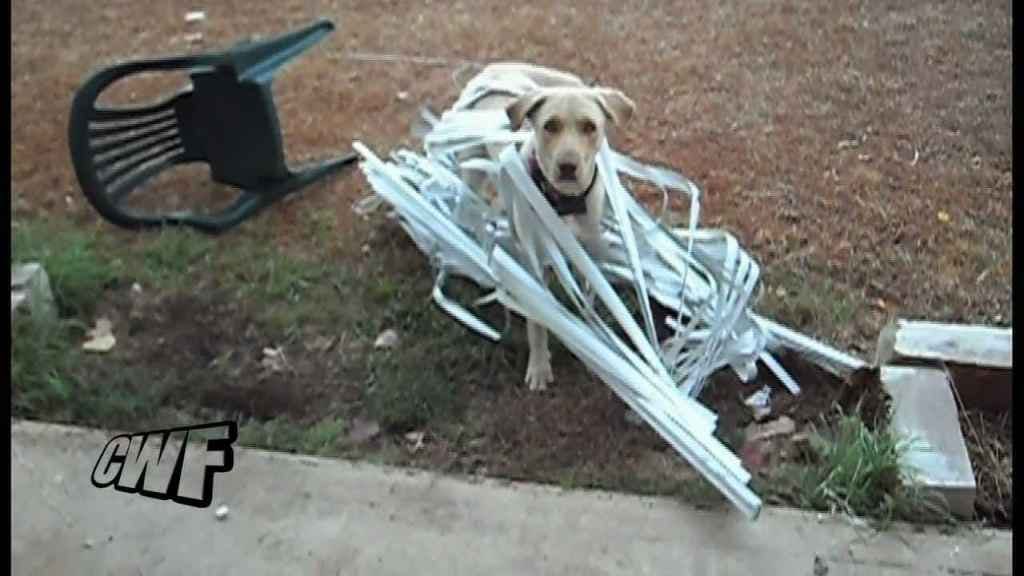 Pets won't be able to see through and will paw at slats.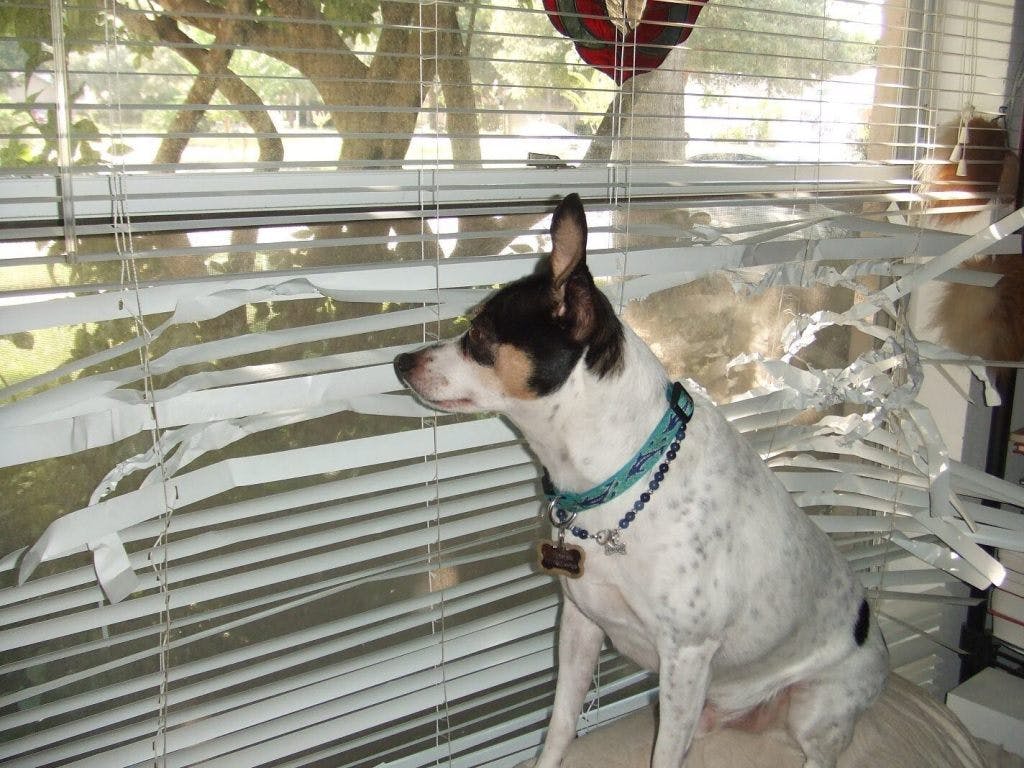 Don't let pets get tangled up and hurt.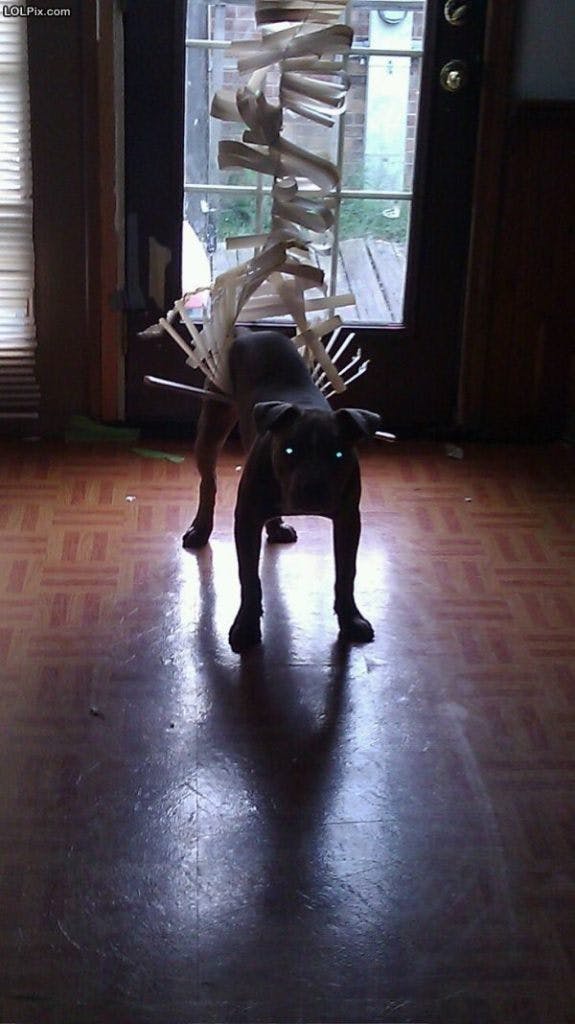 When drapes drag on the floor it's impossible to keep them clean and free of pet hair.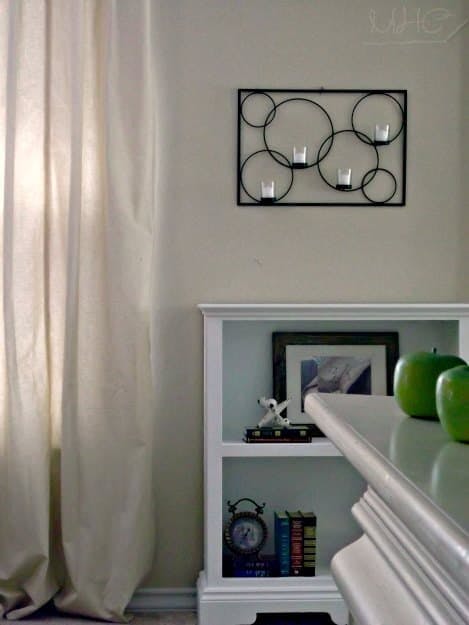 Like drapes, fabric tapes on blinds are a magnet for hair. Choose traditional ladder cords instead.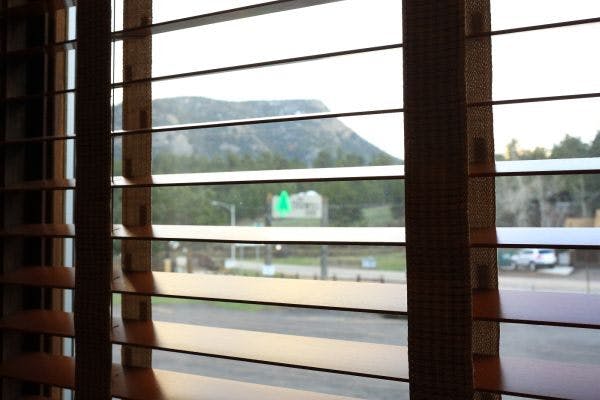 My Dog Destroyed My Blinds. Now What?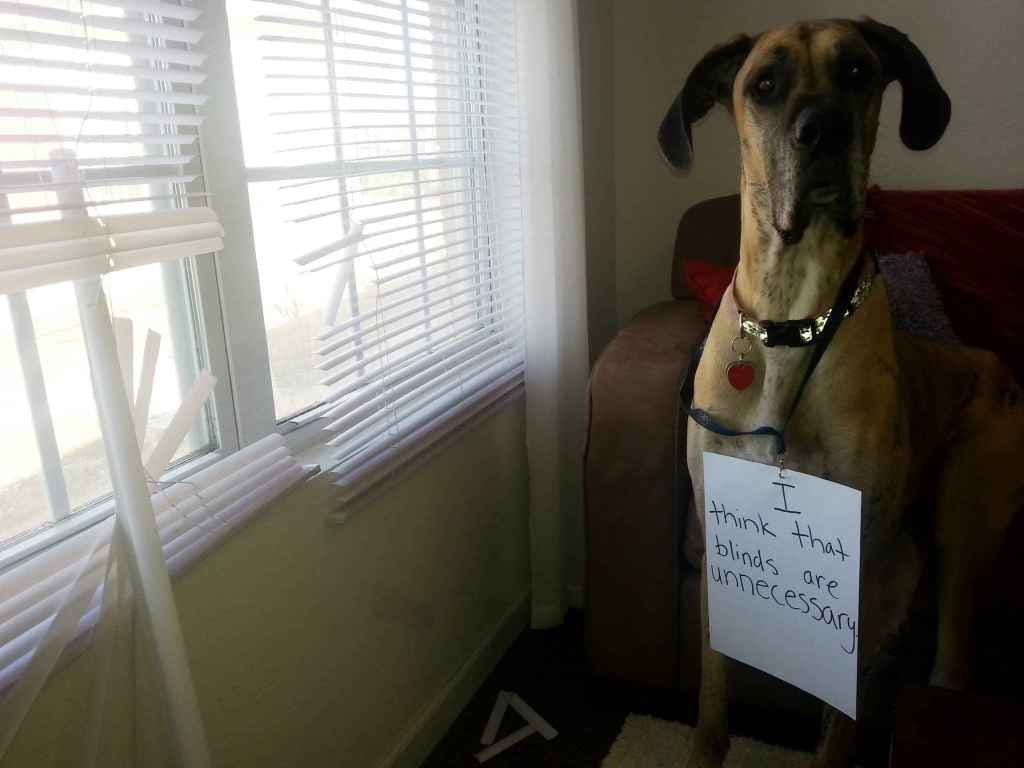 The preventative advice is all well and good, but what do you do after your blinds have been destroyed? Don't fret, paying full price for a replacement isn't your only option.
If you purchased your window treatments from Blinds.com, give us a call at 800-505-1905. We can often give you a discount when you order a replacement. Plus, we'll make sure you're getting the right color to match the rest of your room.
If you have slatted blinds, vertical blinds or shutters and there's only partial damage, we can get you replacement louvers to switch out with the broken ones.
If you do need to order something new, be sure to read our recommendations above and check for Blinds.com promo codes before you place your order.
Keep the Inspiration Going!
Head over to our Pinterest and check out our Pets and Blinds board, and join the conversation and share your pet and blinds stories on Instagram @BlindsDotCom.
Read More:
How to Keep Cats from Breaking Blinds
Help Your Hamster Sleep Better With These Blinds Blinds and Shades