Get into the Valentine's Day spirit with these heart-filled décor ideas and DIY gifts your sweetheart will be sure to love!
Sharpie Mug
A heartwarming message on a mug will put a smile your Valentine's face while they sip their morning coffee. Just grab a sharpie, write your love note and let it sit in the oven for a while for a permanent note they'll love to read over and over again.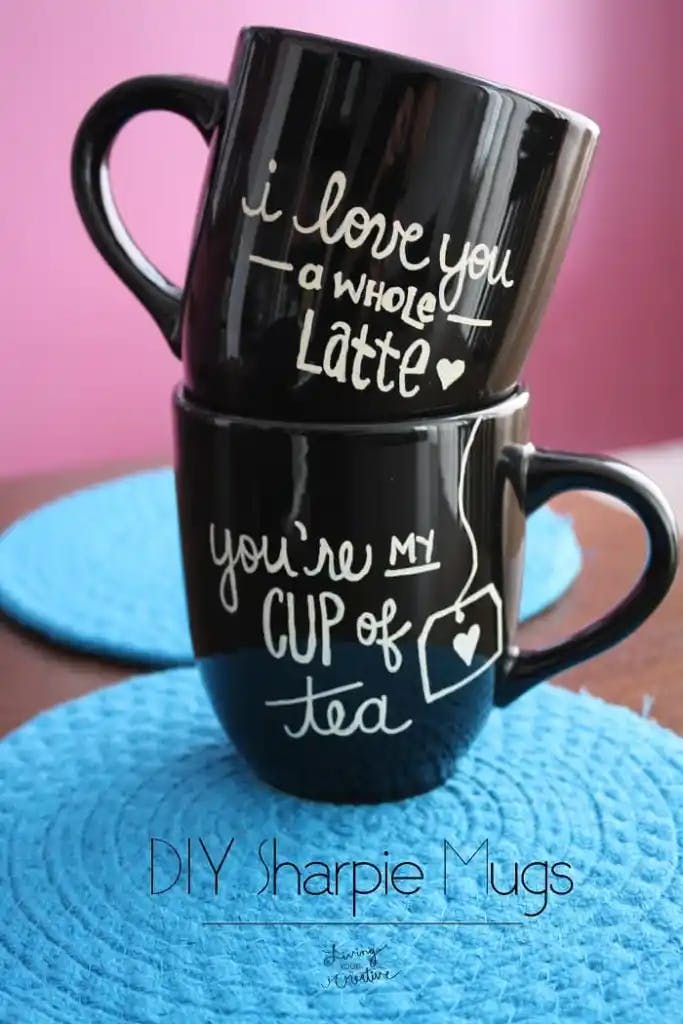 Love Banners
These glitter love banners will put love in the air around your home or office.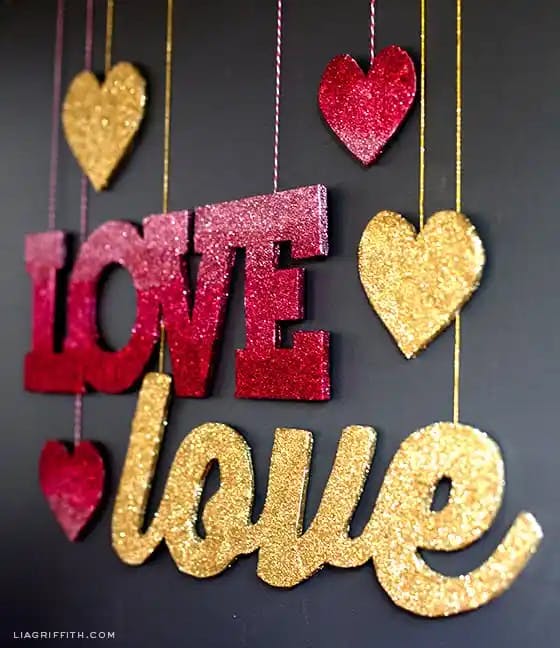 via Lia Griffith
Valentine's Day Luminaries
You don't need much to create these luminaries. They'll warm up your love's heart and home this Valentine's Day.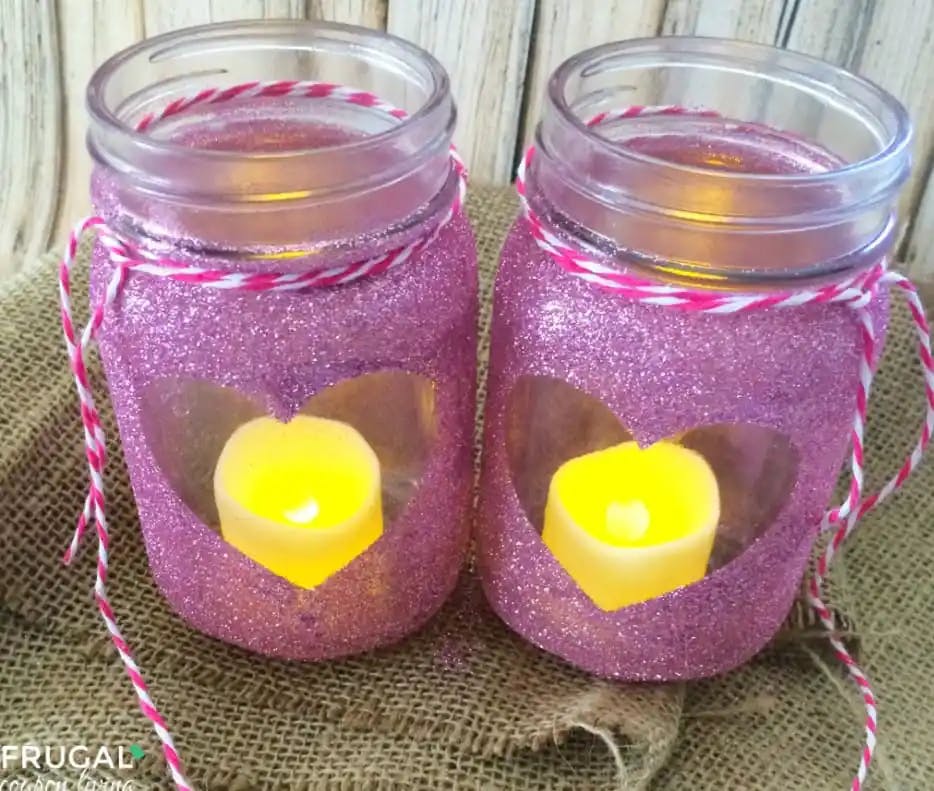 Cupid's Arrows
If you need a  project for kids, Cupid's arrows are a great choice. They'll get everyone in the V-day spirit and look adorable grouped in a vase.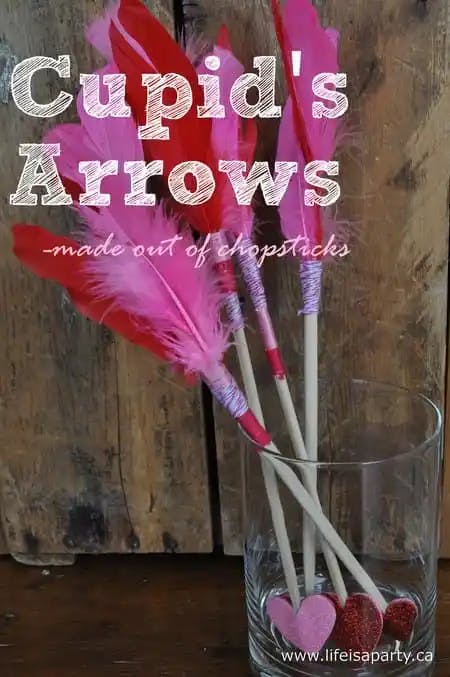 via Life is a Party
Heart Tree
Want to go the cheaper route for Valentine's Day décor this year? This heart tree can be made for under $10.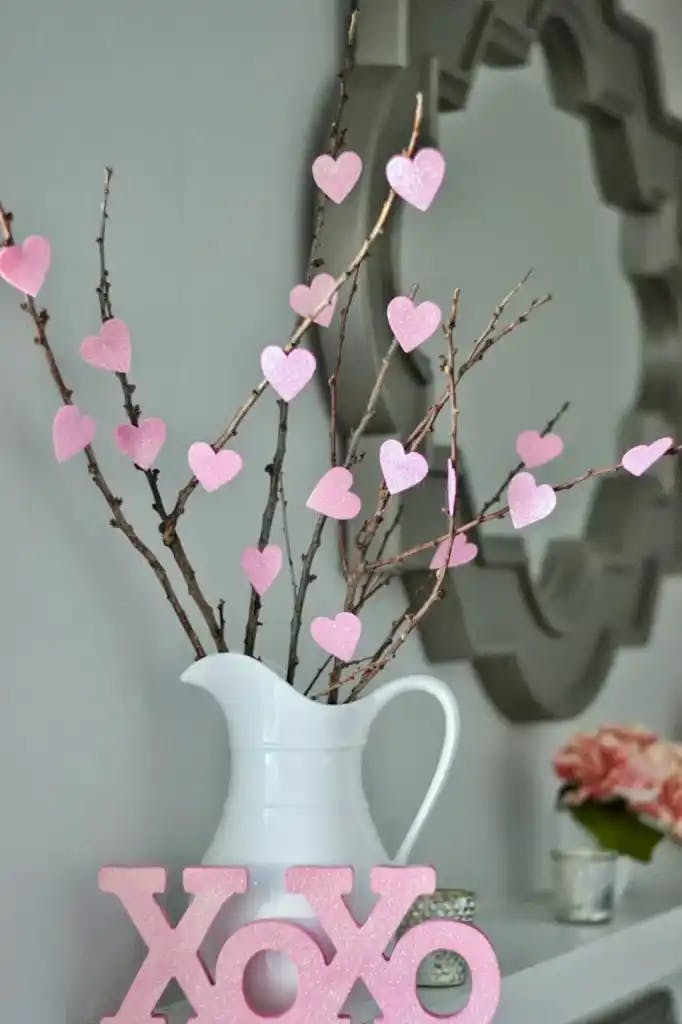 via Money Hip Mama$
Conversation Stones
Need a fun game for date night? These DIY conversation stones will have you and your love sharing for hours.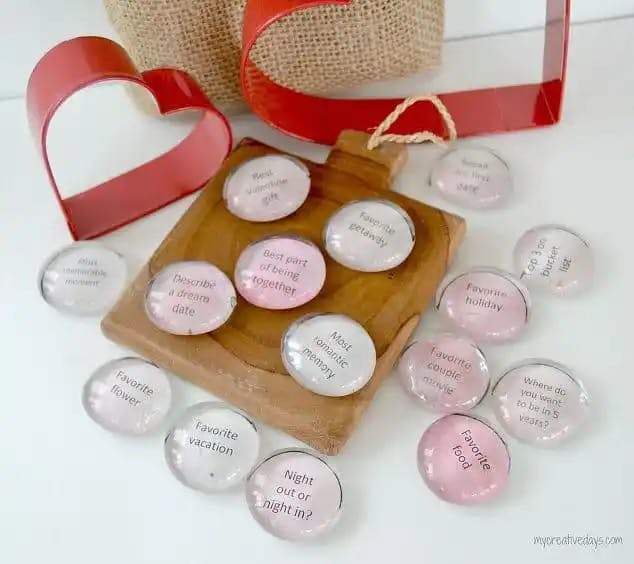 via My Creative Days
Scrabble Coasters
Whether you give them away or keep them for yourself, DIY scrabble coasters with heart warming words are great for the holiday.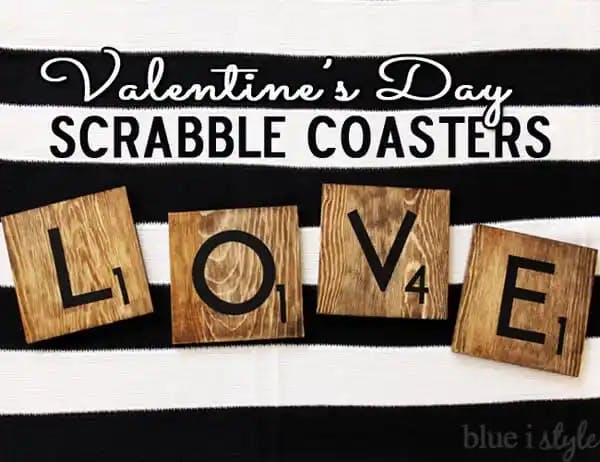 via blue i style
Crayon Window Garland
This garland was created with old leftover crayons we had lying around. Learn how to recreate this fun and adorable garland in our post, Crafty at Home – Melted Crayon Window Garland.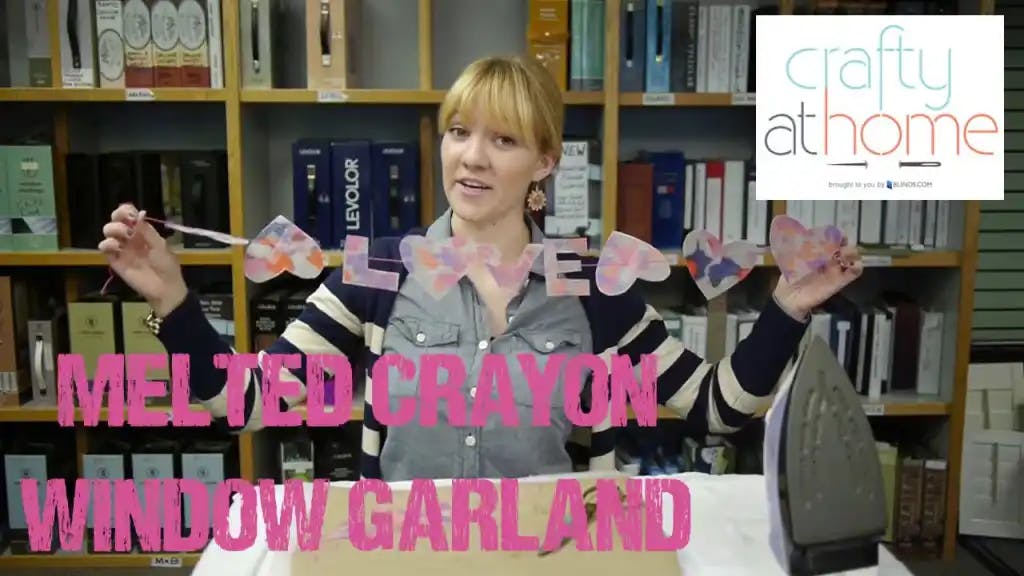 "I Love You" Sign Language Valentine's Day Banner
We created our own Valentine's Day banner that you can recreate at home. Be sure to check out our post, Make a Valentine's Day Banner with Crafty at Home, to learn how to make this easy décor.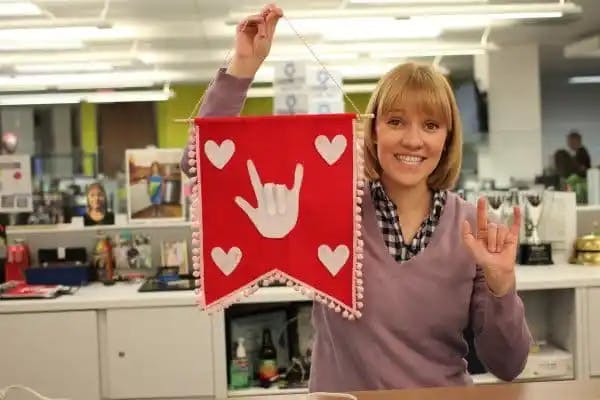 Heart Tote
This DIY heart tote is a great gift to give to your sweetheart on Valentine's Day.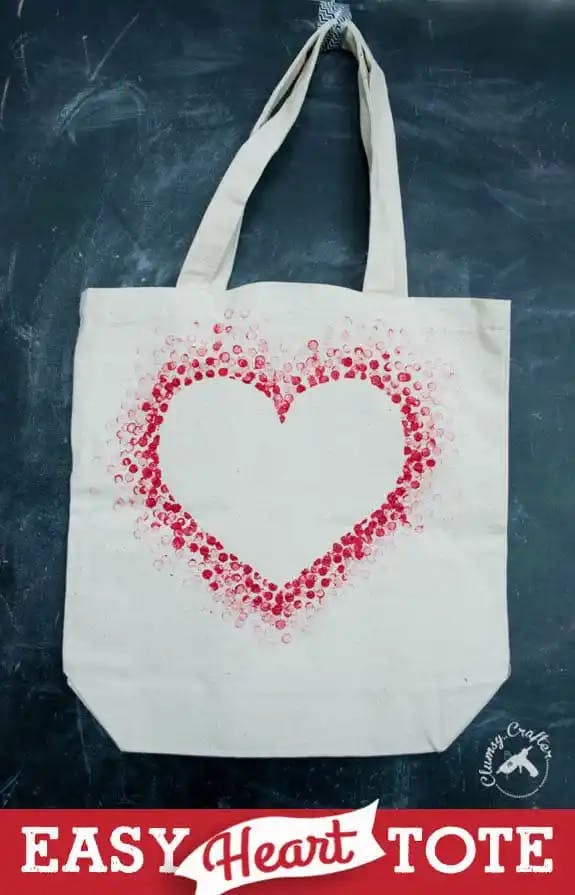 via Clumsy Crafter
Photo Blocks
Print and paste your best family memories on Valentine's Day themed blocks. Use them as part of your V-day decor or leave them out all year!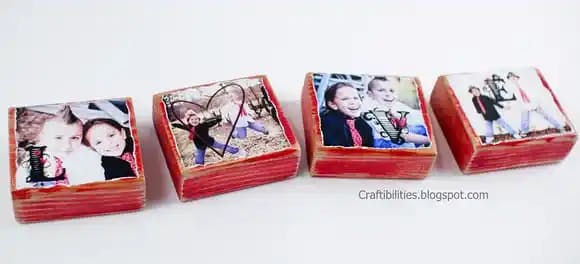 via Craftibilities
Faux Pallet Valentine's Day Sign
Supplies from your local craft store are needed to recreate this fun and festive Valentine's Day sign.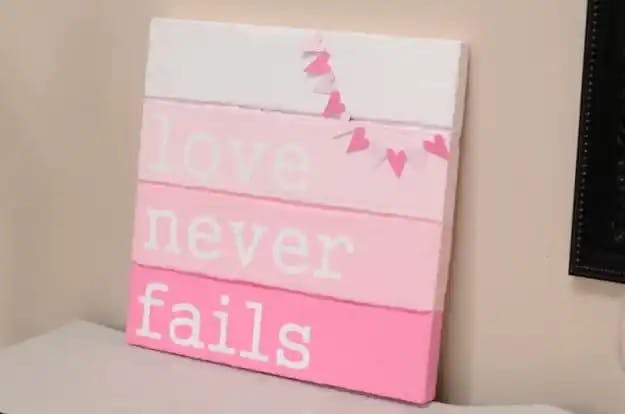 "Love" Shirt
This easy "love" print shirt is a snap to make and is perfect for a little one who wants a v-day outfit to wear to school.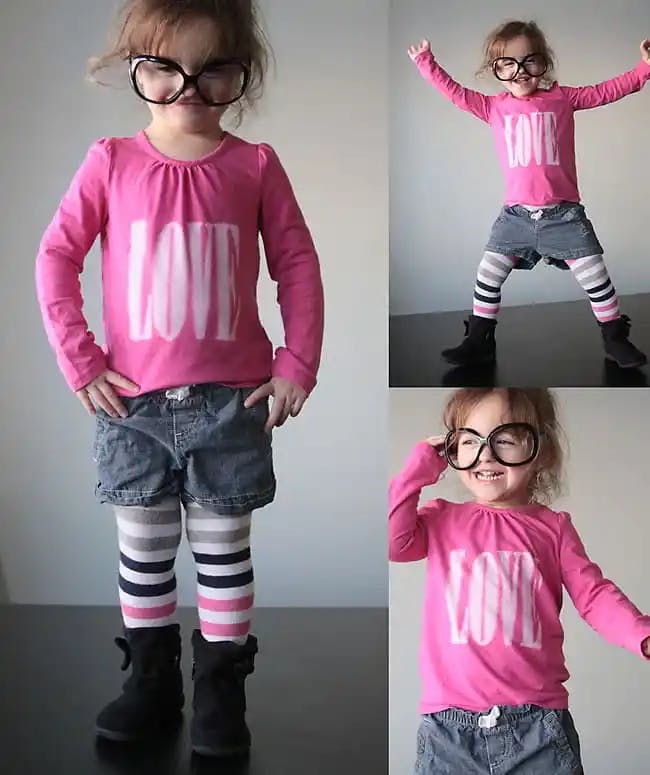 Melted Bead Valentine's Day Wind Chimes
Kids will love helping you make melted bead wind chimes. Form the bead into hearts for a Valentine's Day themed chime ready to be hung anywhere in your home.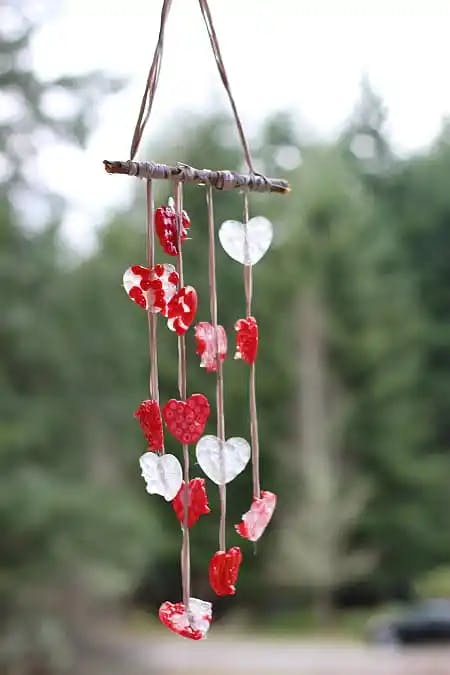 Valentine's Day Floral Table Décor
Still keeping the décor on the affordable side, this flower bouquet can be created with items from the dollar store.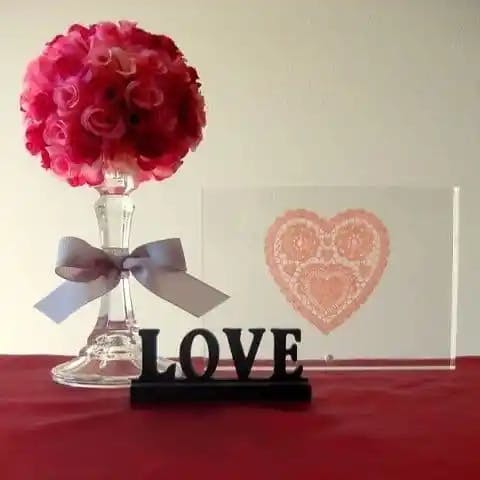 Pin This!