Window Treatments and Child Safety
If you have children or pets, you take every measure to ensure your home is as safe as possible. But did you know the cords on blinds and shades pose a potential household hazard to your little ones? Blinds.com is dedicated to raising awareness about window covering cord safety and making a variety of safer choices available to our customers.  
Go Cordless for Your Kids' Safety
Blinds.com offers a range of child-proof blinds, shades, curtains and shutters, or products that can be made kid safe by upgrading to a cordless or motorized lift system. For help finding recommended playroom or nursery window treatments, read our tips below or speak with a Blinds.com Designer.
Make a Safer Choice: Choose Window Treatments Without Accessible Cords
Check existing window coverings for exposed cords that could pose a strangulation hazard to infants, young children, or pets. Replace corded window coverings with safer products. Shop Our Safer For Kids Collection to find the perfect replacement.
Cordless Cellular Shades
Cordless Cellular Shades can be raised and lowered easily by hand, and lift cords are completely enclosed in the shade fabric. Be sure to select a cellular shade that comes cordless by default or choose a cordless or motorized lift when customizing your shade for optimal child safety.
Cordless Roller Shades
Cordless Roller Shades have no cords, and the spring-tension lift can be adjusted by tugging on the end of the shade. Motorized Roller Shades are another cord-free option that's recommended for homes with kids. Be sure to choose a cordless or motorized lift when customizing your shade for roller blind safety.
Interior Shutters
Shutters give your home a classic look and have no cords whatsoever. They can be opened or adjusted by tilting the louvers.
Curtains
Curtains are another child safe window treatment without cords. Take special care when installing your mounting brackets to ensure the hardware is attached to a wall stud or secured firmly with wall anchors. You don't want small children to be able to tug on the curtains and pull the rod from the wall.
Childproofing Tips to improve Window Cord Safety
Keep cords out of sight and out of reach If you cannot install newer products, ensure that all window cords are out of sight, reach, and inaccessible to young children. Cord cleats can be used to wrap cords out of reach. You can also order a free window cord retrofit kit from www.windowcoverings.org.
Cut your cords
Long cords can be cut and shortened to keep them higher out of reach, but cords will hang down as a potential hazard when blinds or shades are fully raised. Be sure to watch our cord shortening tutorial to make sure that shortening cords doesn't interfere with functionality. 
Prevent access to cords Move all cribs, beds, furniture, and toys away from windows and window cords, preferably to another wall. These items could act as unintentional "step stools" that allow a child to reach a window or cord.
Pull it tight! Continuous-loop pull cords should be pulled tight and anchored to the floor or wall with a tension device instead of hanging loose.
Properly install your window coverings Be sure cord stops are properly installed and adjusted to limit movement on inner cords on blinds and shades.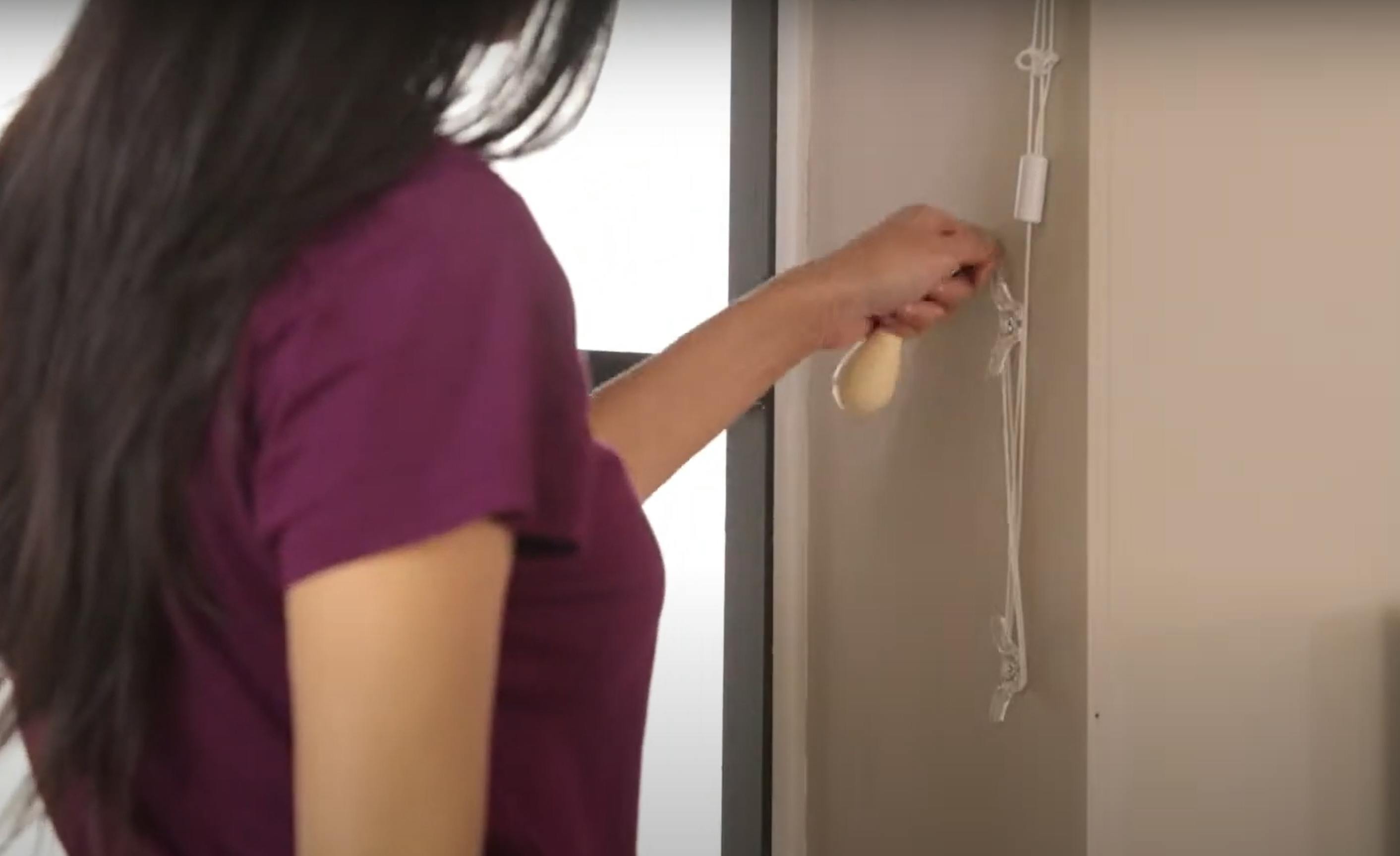 New Child Safety Standards - Effective December 2018
In 2018 the Window Covering Manufacturers Association (WCMA) decided on new standards for child safety to go into effect by December 15, 2018. The new window covering safety regulations state that cords on any custom-made window covering cannot be longer than 40% the height of the window covering unless the customer specifically requests a custom cord length.
Bottom Rail Label For All Corded Blinds and Shades

Child safety is of utmost importance to Blinds.com, and all our products align with the new WCMA standards. While these new guidelines are an improvement in child safety, we strongly advise you choose a cordless or motorized lift system for your window covering if you have children or pets in the home.
Always check the Child Safety section on our product pages to determine if your product is safer for kids.
Other Considerations for Kids Room Window Treatments
If you're shopping for kids' bedroom curtains or shades, you may also consider choosing a blackout option to help kids sleep better. Whether your child's room has a streetlight that shines in a bedtime, or you want the option for complete darkness during mid-day naps, blackout window treatments can make a big difference.
Nursery blackout curtains can be added on top of existing window treatments to add additional light control. If you're replacing blinds for a kid's room with a blackout shade, consider cordless cellular shades in a blackout fabric.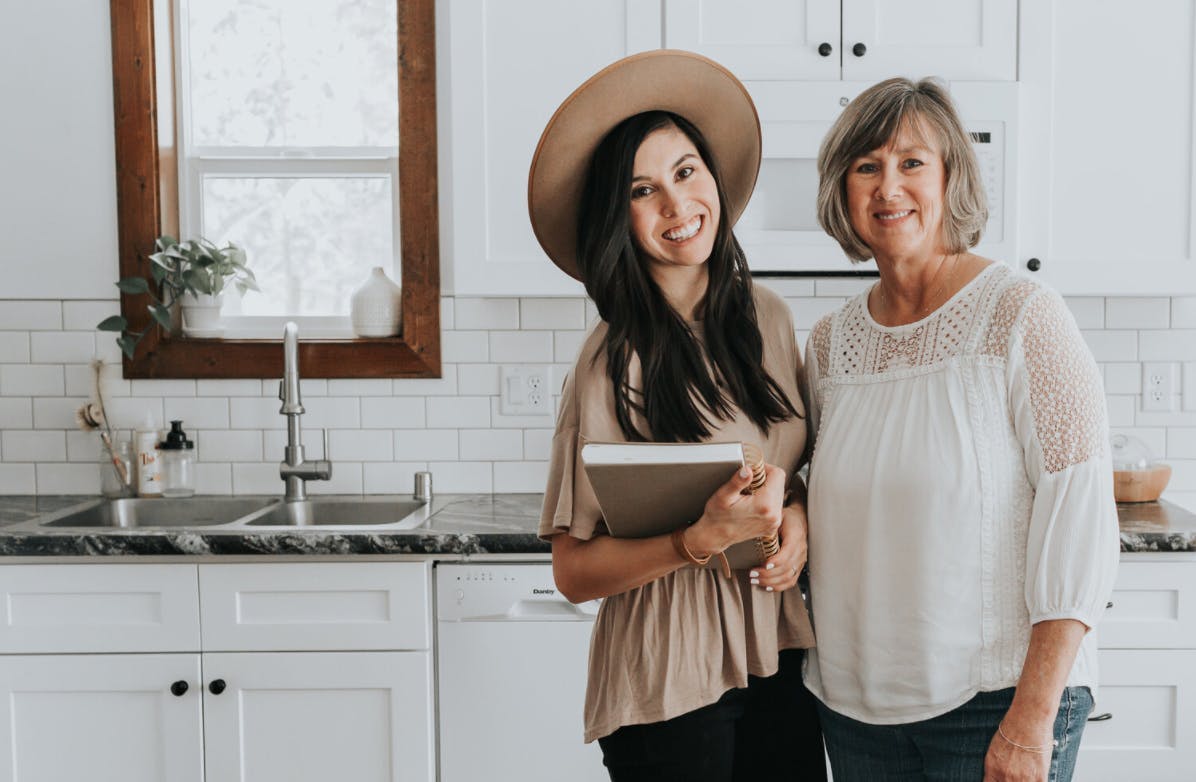 Experts Say These Nursery Changes Could Help Your Baby Sleep Better
The Goodnight House is a mother-daughter team of sleep consultants who help parents with the many challenges that come with babies and sleeping. We asked them to share their nursery setup tips and other strategies that help babies sleep better.
Read more..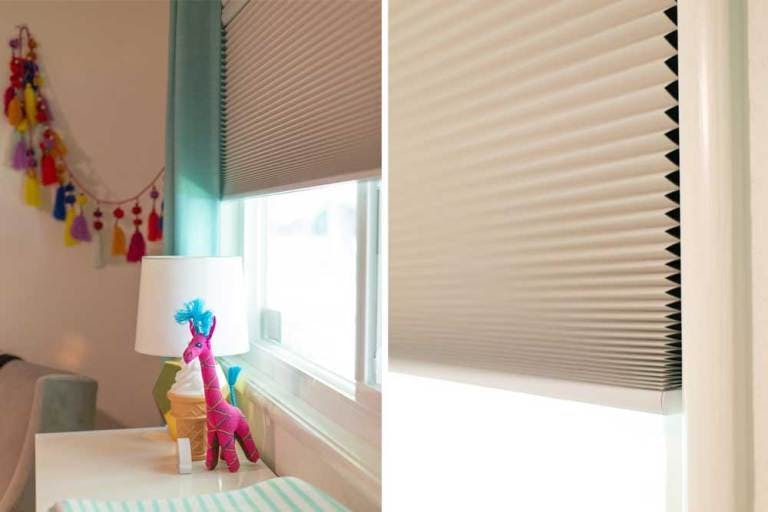 Kids' Bedroom Shades That Are Safer + They Can Open On Their Own
Remember our pal Chelsea Foy from Lovely Indeed?She decked out the cutest window seat in her main bedroom a few months ago. Well, this color lover is back with a window makeover in the most adorable kids bedrooms we've ever seen!
Read more..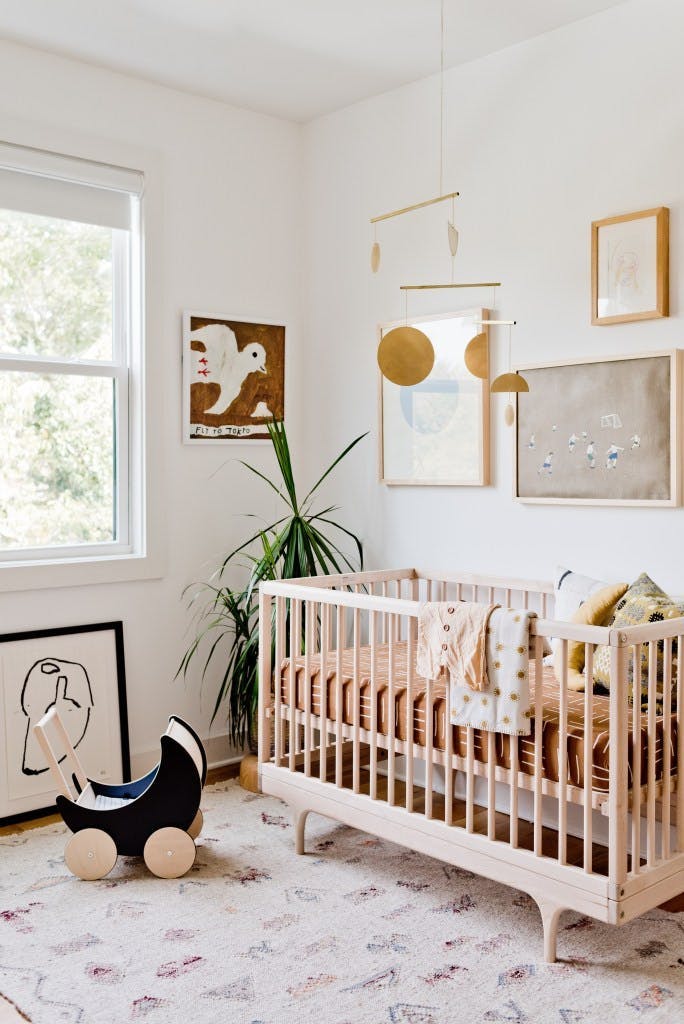 Modern, Organic Nursery Gets Nap-Friendly Blackout Shades
We continue to be amazed by the commitment behind Brittni Mehlhoff's 12 rooms in 12 months project. On her blog, Paper and Stitch, Brittni has pushed herself to outfit her new home by decorating one room per month. This month's project was to finish off the nursery - just in time for the arrival of her new baby boy, Hayes.
Read more..