Find the Perfect Blinds or Shades for your Rooms
Picking new window treatments for a room can be exciting, but it's also important to consider what type of window covering will work best in that room. Depending on the situation and atmosphere, some blinds, shades, or shutters will work better than others. Explore rooms below to learn which options are best suited for the room you're working on.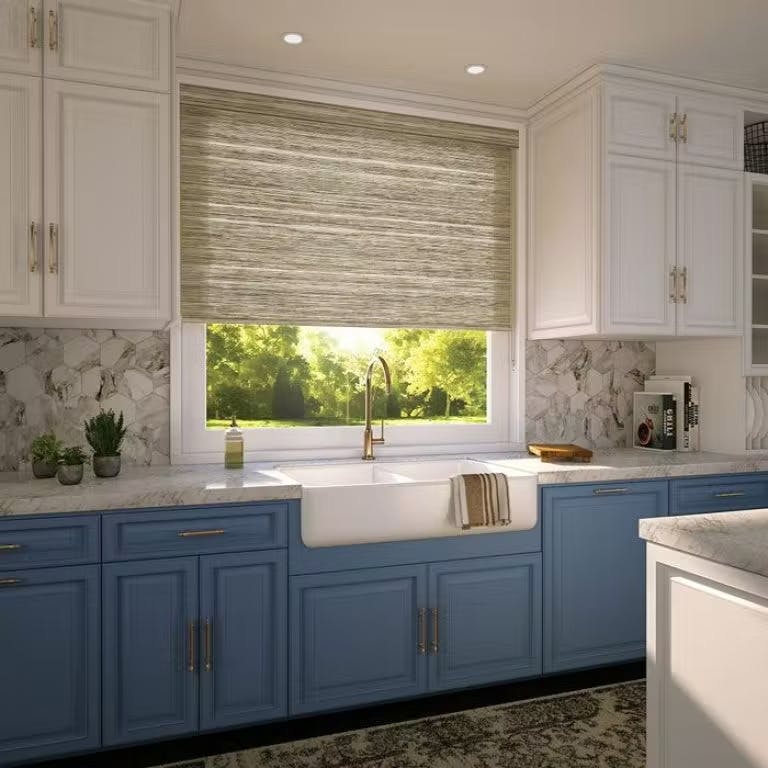 Kitchen
The kitchen is a busy hub where many start and end their day that offers lots of design options. Blinds and shades work exceptionally well here and can be customized to compliment the decor of your kitchen cabinets and appliances.
Kitchen Window Treatments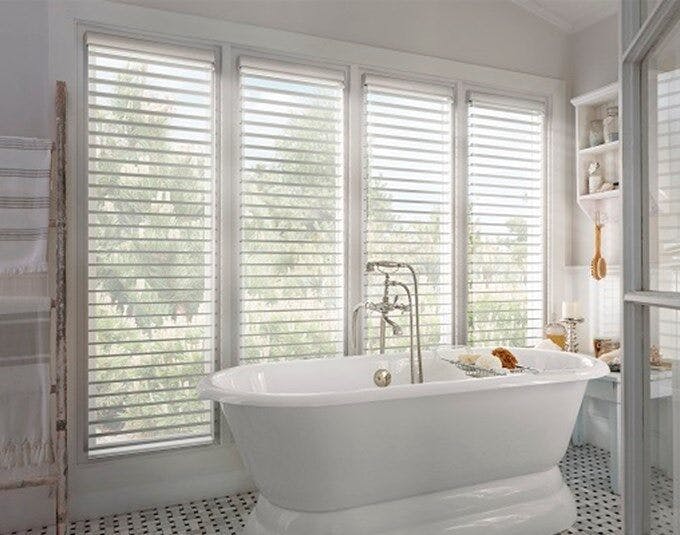 Bathroom
Bathrooms are typically rooms with lots of humidity and moisture, so you'll want something that is not only water-resistant, but offers privacy. Blinds, shades, and shutters all have viable options here.
Bathroom Window Treatments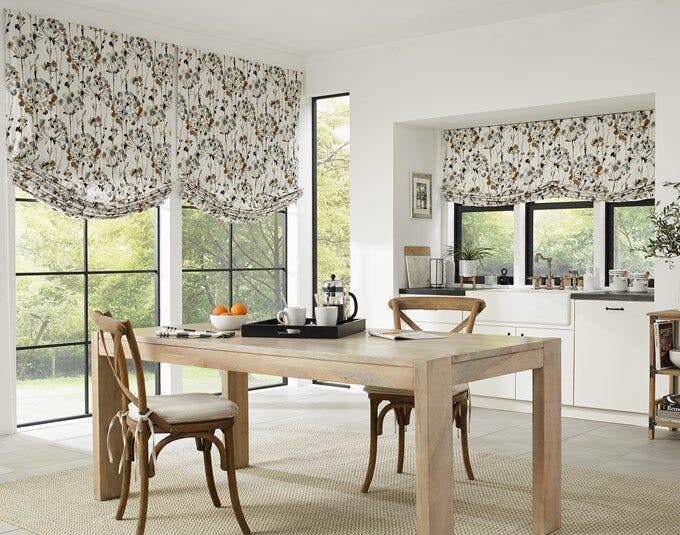 Dining Room
As one of the more formal rooms, there are a variety of options from wood blinds to draperies that complement the style of a dining room whether it's a family dinner or a dinner party.
Dining Room Window Treatments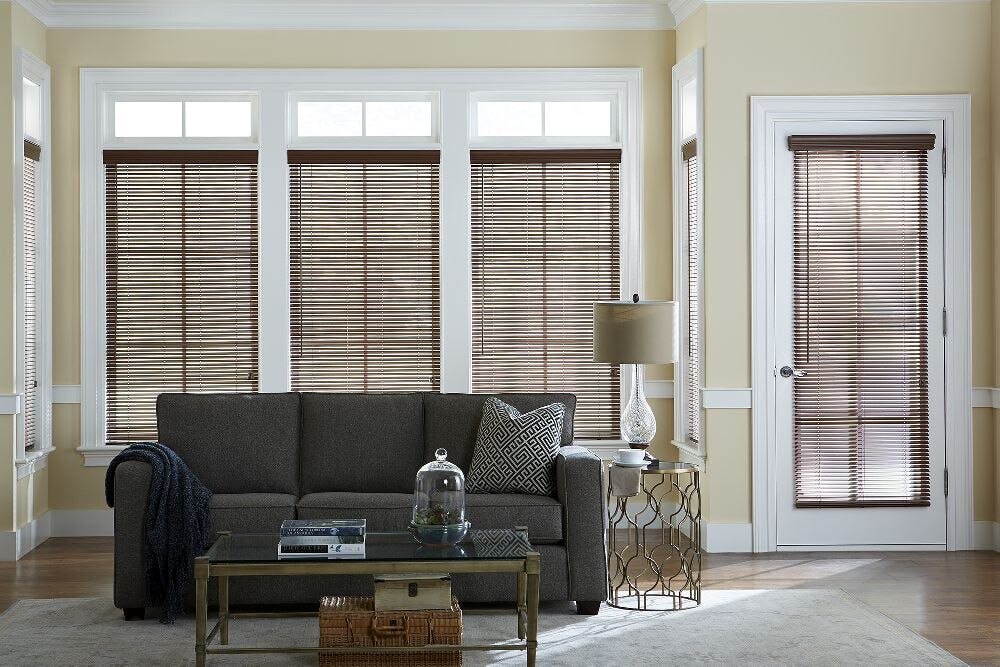 Living Room
For a space as versatile as the living room, it's important to think about which window treatments meet your needs while also providing the stylish wow factor.
Living Room Window Treatments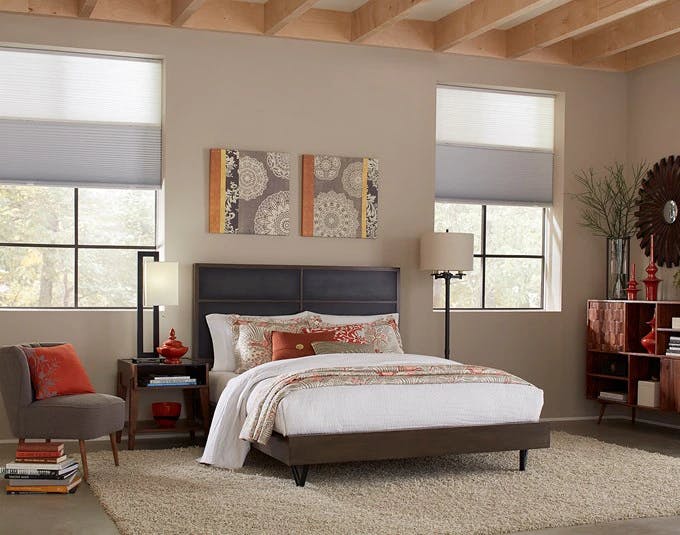 Bedroom
Anything that is excellent at light control makes a great candidate for covering your bedroom windows. These typically include a variety or shades, curtains, and draperies.
Bedroom Window Treatments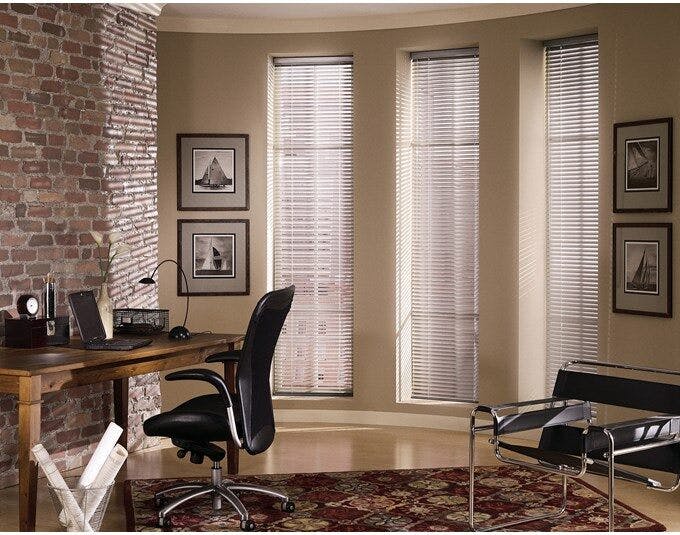 Home Office
There are a variety of options to ensure you're at your most productive from wooden blinds for a natural feel to shutters to ensure no distractions.
Home Office Window Treatments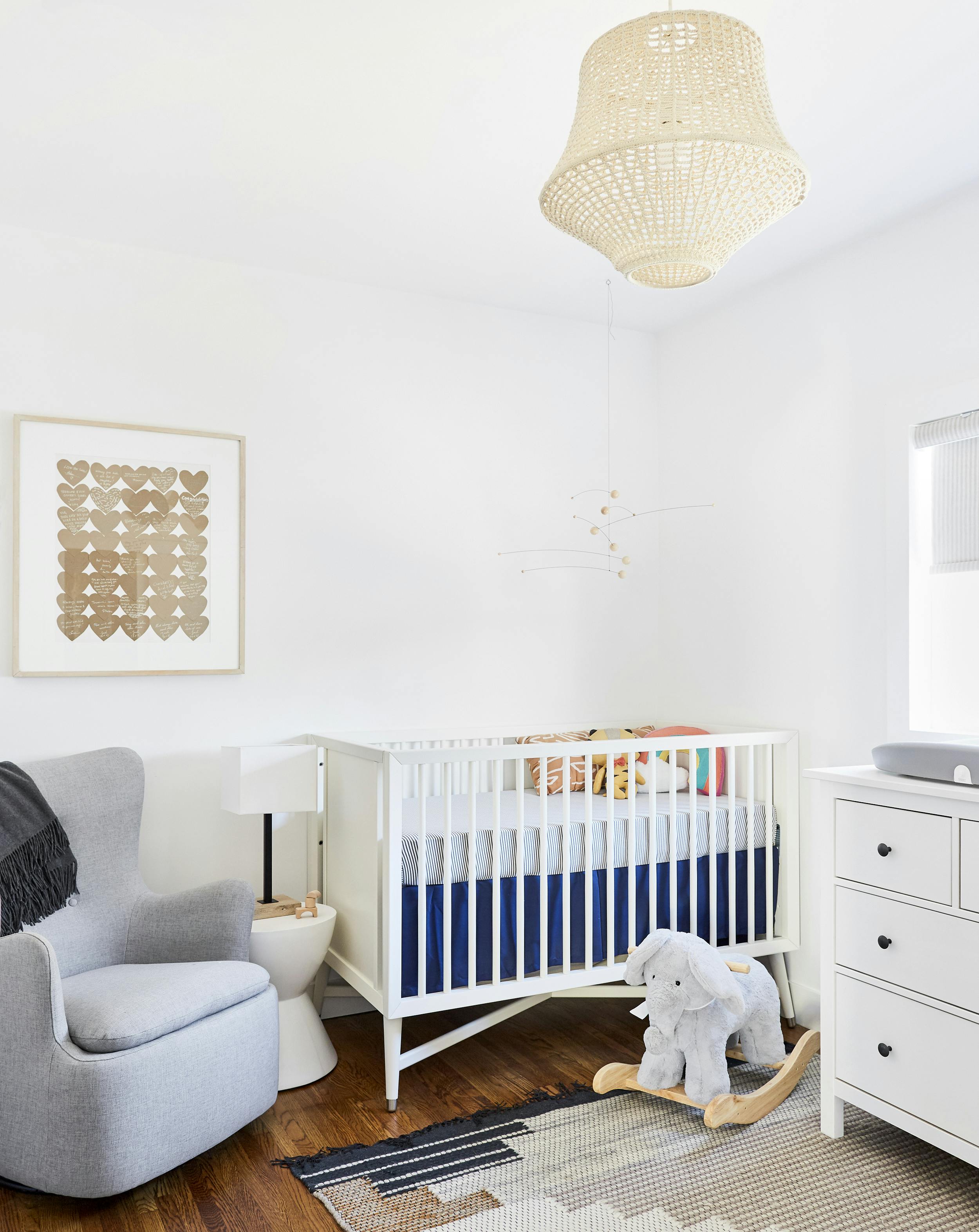 Nursery
We understand that sleep and security is extremely important as parents. You want to ensure that your little bundle of joy gets the best care possible.
Nursery Window Treatments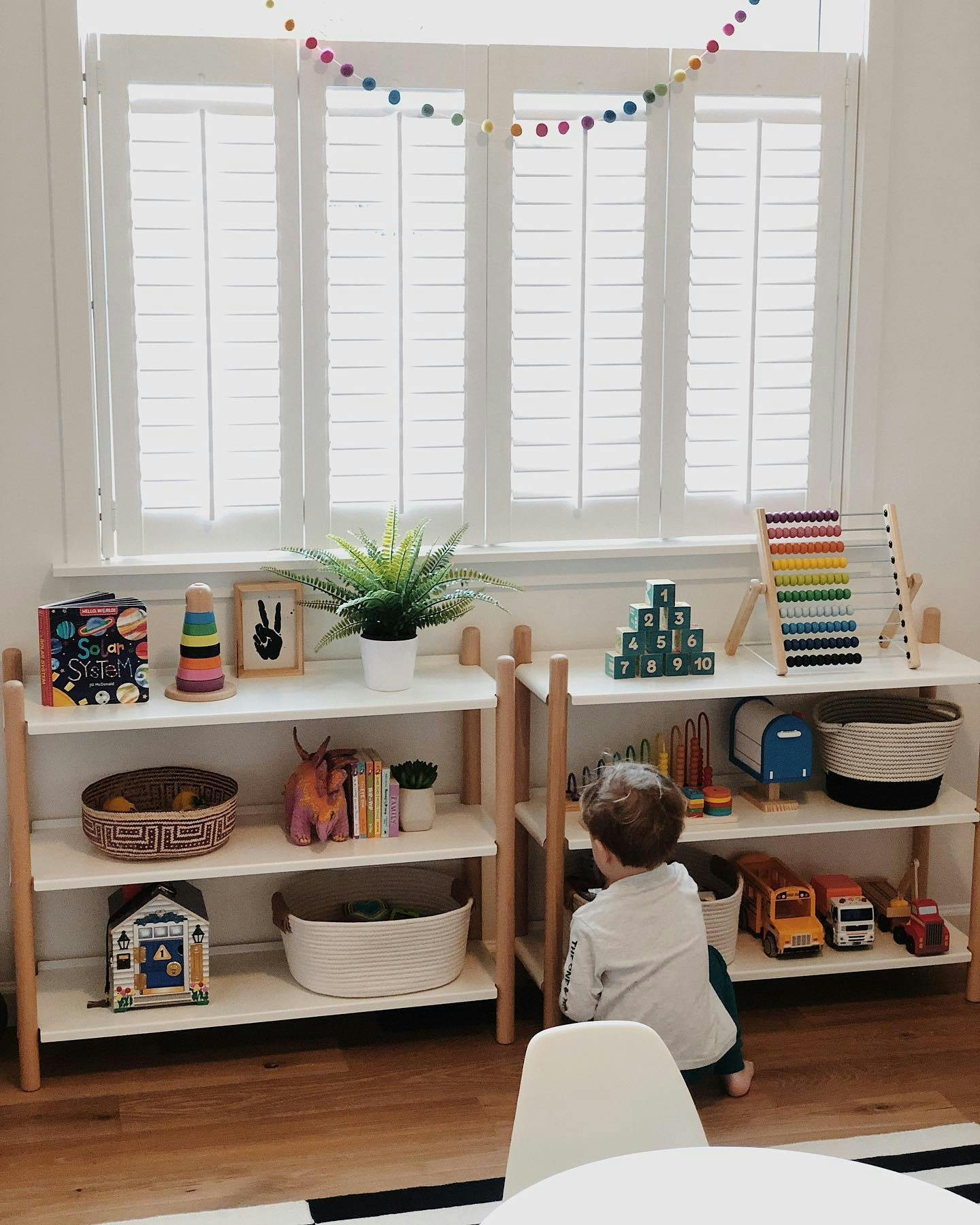 Kid's Room
A child's room is full of love, life and happiness. Here are some tips to help ensure not only is it a bright one, but also one that the whole family can get involved in.
Kid's Room Window Treatments
Sunroom
Sunrooms are your happy place. It's a room to relax, read a book, or host visitors. They are designed to be filled with natural light, so choosing sunroom window treatments requires special consideration.
Sunroom Window Treatments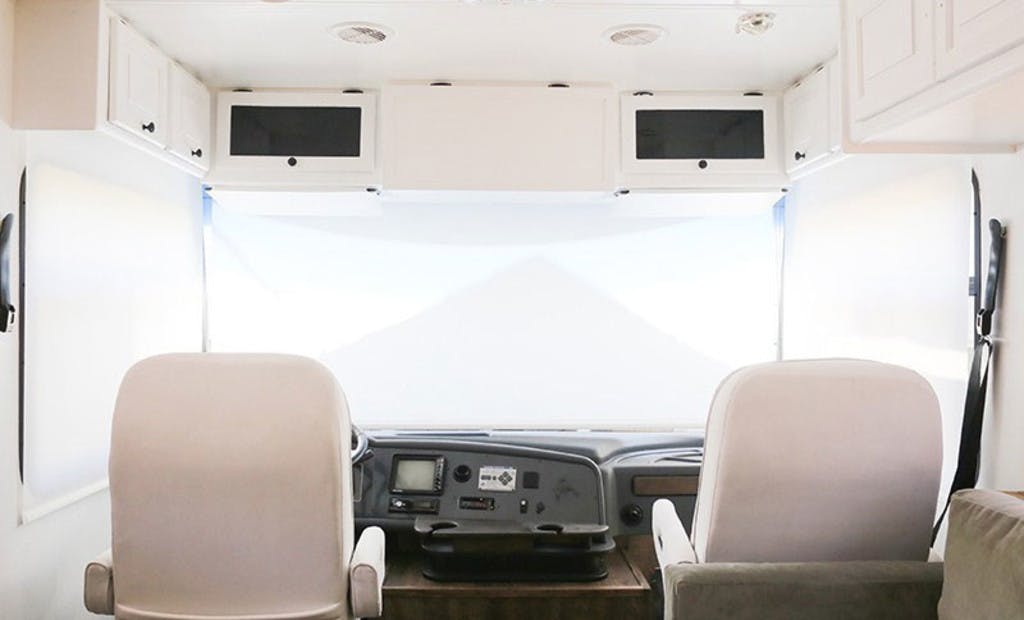 RV
RV owners can also have fashionable blinds or shades in their campers. With cleanliness and functionality as important factors to consider, these tips will help you make your RV feel more like home.
RV Window Treatments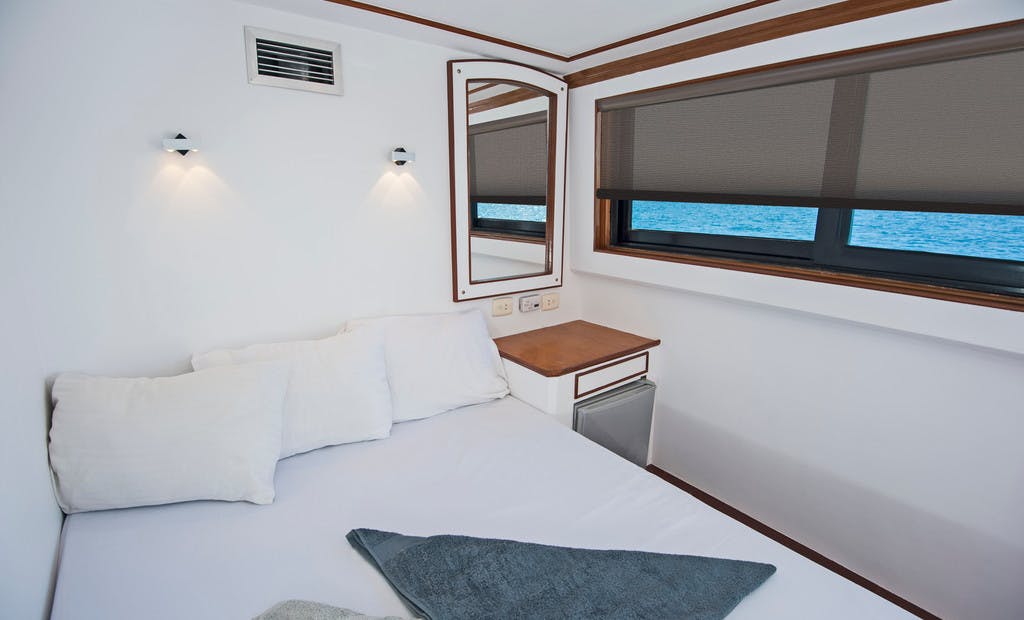 Boat/Yacht
Custom window treatments can be a perfect fit for your boat or yacht. With an endless variety stylish and functional blinds and shades to choose from, we'll guide you through the best window treatments for enjoying life on the water.
Boat Window Treatments