Blackout Shade Product Options
Blackout or room darkening cellular shades come with a number of customizable options, including popular colors, different types of fabrics and control options such as top-down / bottom-up, cordless and more.
Blackout roller shades come lined with an extra layer of vinyl fabric that makes them the ideal light-blocking window shade. If you order these shades with an inside mount, remember that there will be a slightly larger light gap on the outside edges because of the way roller shades are produced.
Blackout drapery panels add a light-blocking application to the classic look of draperies. For the best in light blocking, you can add a blackout drape over a blackout shade to get all the benefits of multiple types of window treatments.
Why Blackout Shades Are Useful
Bedrooms
Don't want to wake up until the alarm clock rings? Or perhaps you work a night shift and sleep through the day. Blackout shades help you keep on your schedule, and keep your bedroom nice, dark and cozy–and not to mention private.
Nurseries
Some of the most important parts of the day for a toddler or infant are nap time and bedtime – it's even more important for mommy and daddy! Maintain your sanity (and child's sleep schedule) with blackout shades for your nursery. Blackout shades are perfect for helping our little ones sleep those extra few precious winks.
Media Rooms
Have a man cave or media room? Nothing is a bigger enemy to your viewing experience than an annoying glare at just the right spot. Blackout shades help you watch what you want to watch, without the interference of mother nature.
Our Best Blackout Products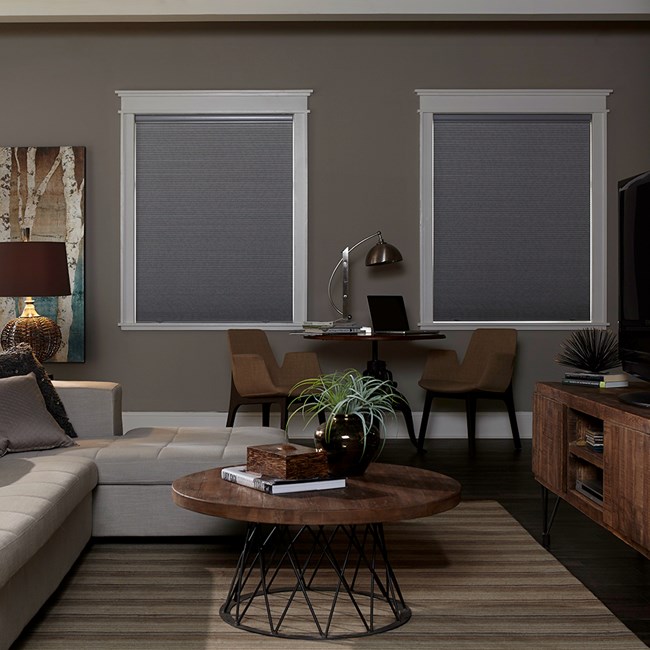 Combines energy efficiency and light blocking into one shade
A variety of blackout colors to match any decor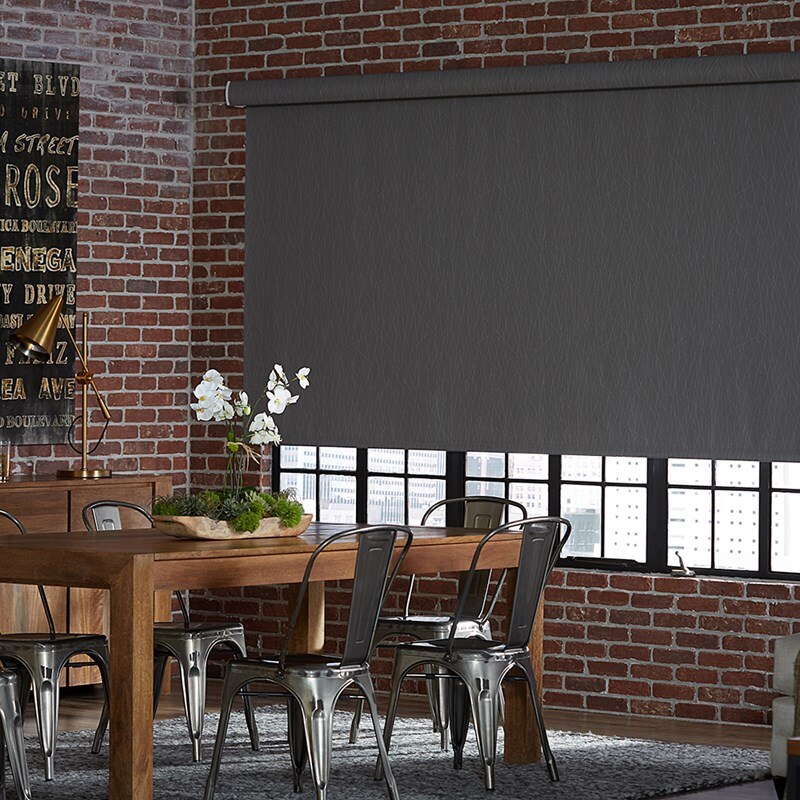 Customize with matching trim and cordless option
Add motorization for ease of use
Side channel option available for complete light gap coverage on inside mount roller shades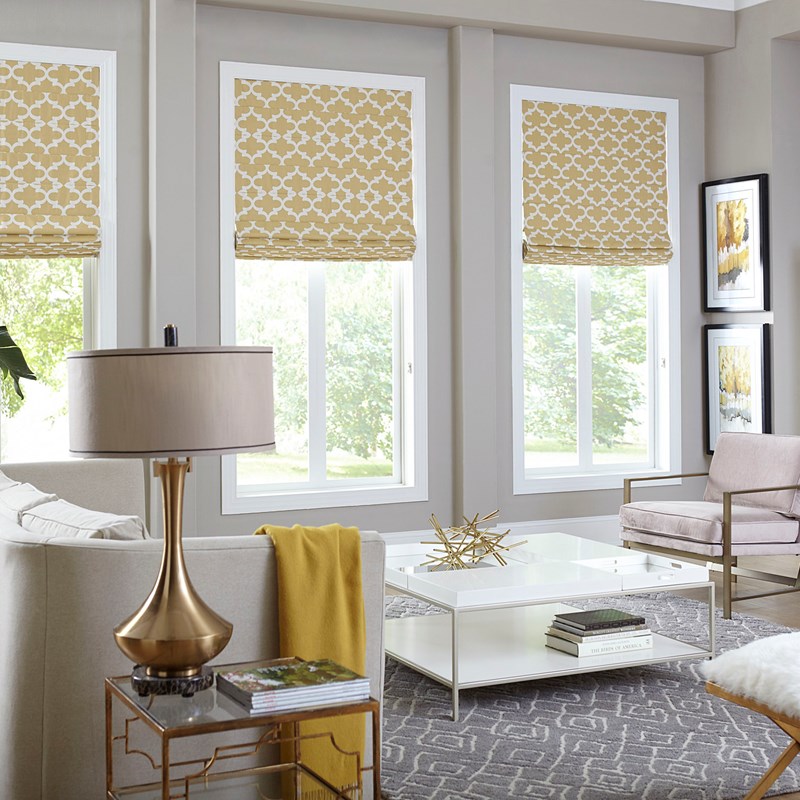 If you need darkness, add a blackout liner when customizing your shade
Choose from various fabrics and fold styles in a range of designs