Do your blinds or shades let in light from the sides? In the window covering world, we call these "light gaps." These gaps exist because blinds and shades can't be made to fit perfectly tight to the sides of the window. Without this gap, the fabric or slats would scrape along the window frame when they raise and lower, causing damage.
Some windows have a vinyl border that overlaps enough with the window treatments to cover light gaps, but others can let in sleep-ruining beams of light. Light gaps are especially problematic on blackout shades where complete darkness is desired.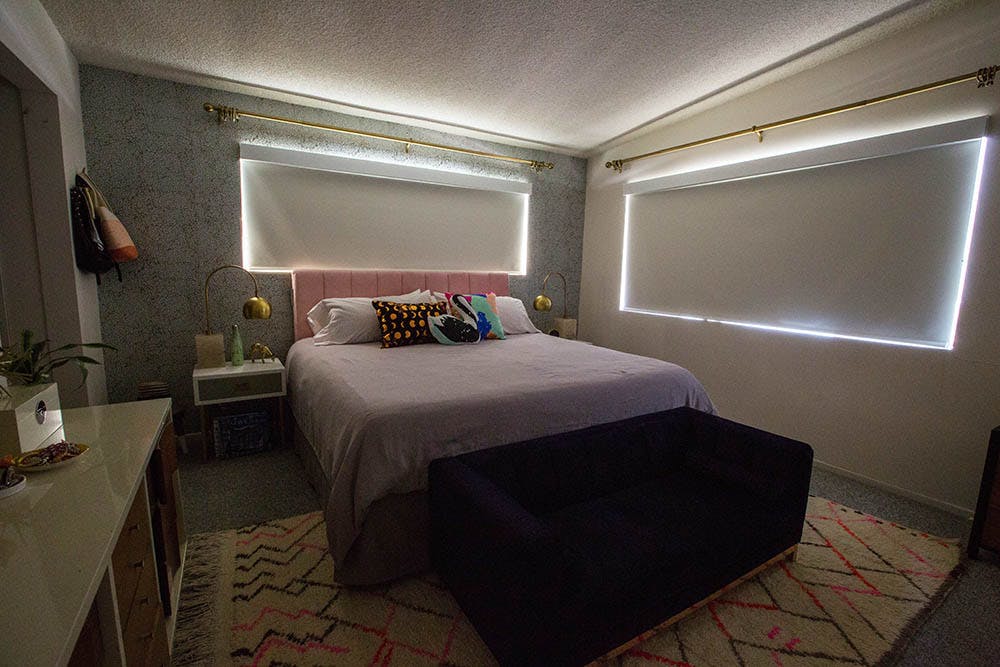 Light Blocking Strips Can Cover Gaps
Light blocking strips (called Light Blockers) are available on most Blinds.com roller shades and can be ordered at the same time during the configuration process. Roller shades naturally have large gaps to the sides of the fabric so these light blocking strips are the perfect solution for maximum light control. We recommend selecting light blockers for most inside mount roller shades since rollers have the largest light gaps due to the nature of their fabric's construction.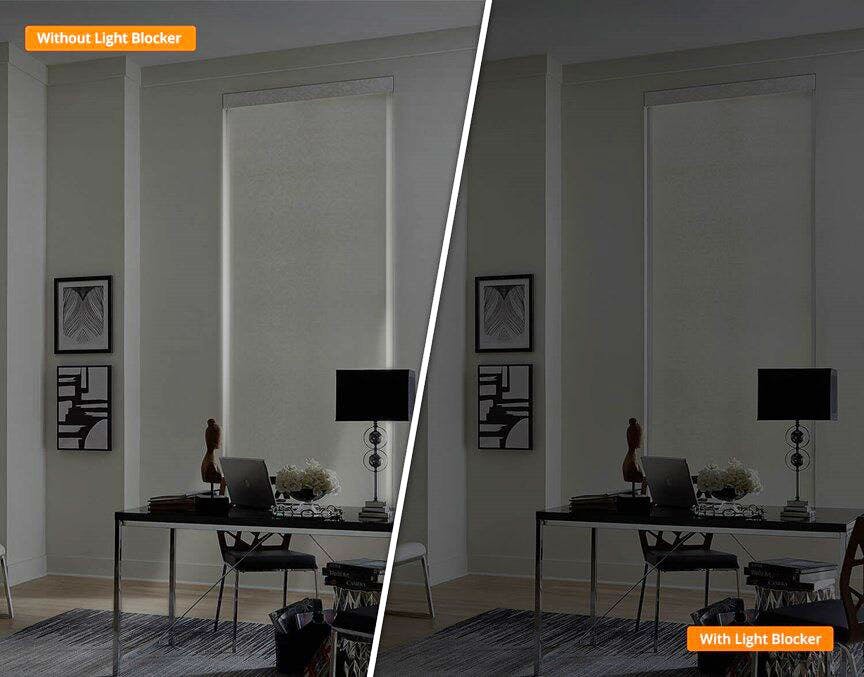 Light Blockers are an L-shaped piece of plastic that goes in front of or behind your window treatments to block the part of the window that is not covered. They come in a range of lengths and can be trimmed to fit your windows size. Just cut them with sturdy kitchen scissors or a hacksaw.
Installation couldn't be easier – just peel the sticky backing and stick to the side of your window. Light Blockers should be placed as close to the window treatment as possible for maximum coverage.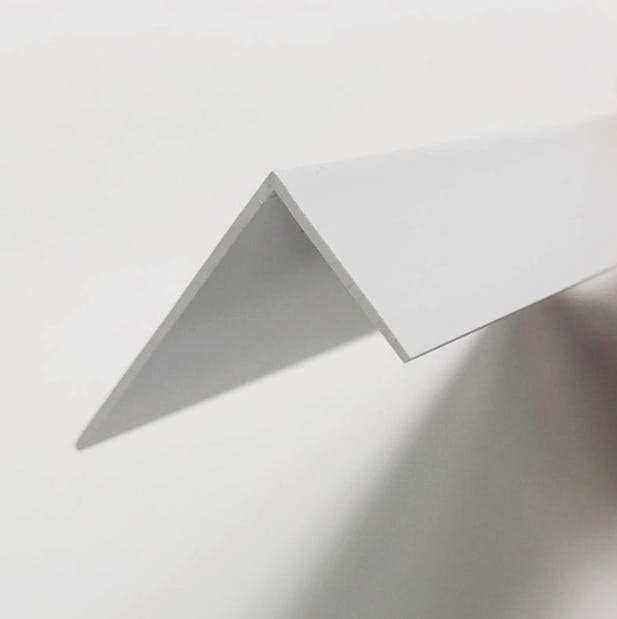 Choose An Outside Mount
Another way to get around light gaps is to order your blinds or shades as and outside mount. Outside mount means the window treatment is mounted on the wall above (or outside) the window frame. When ordering as outside mount we recommend adding 4 to 6 inches to the overall width and height for full coverage. This allows the shade to overlap the window and eliminates the light gaps. There may still be a soft "halo" of light that emanates from the window but it should not be as harsh.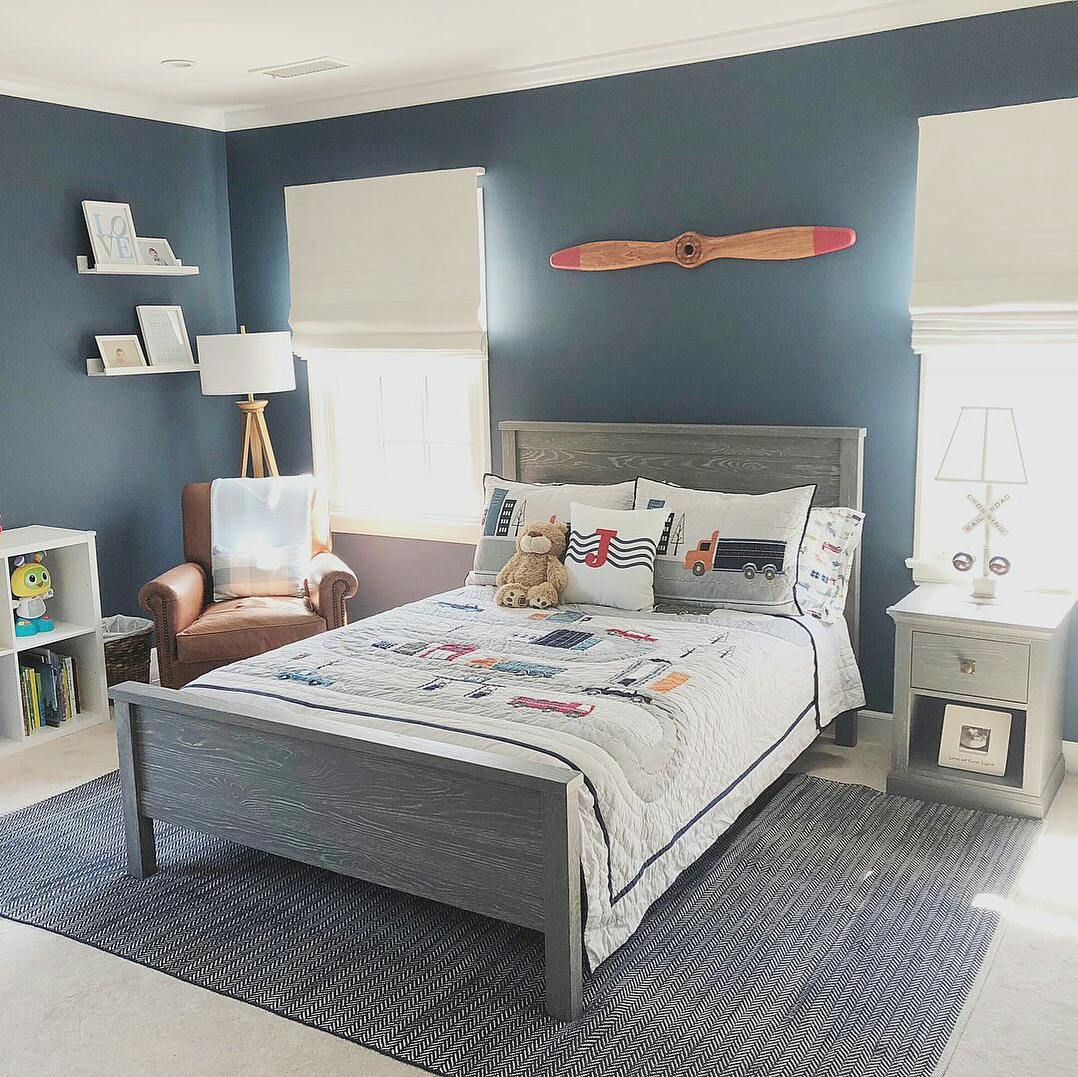 Pictured: Blinds.com Premier Roman Shade in Wexford Candlelight Linoso.
Layer Window Treatments
Another way to take care of light gaps and get the ultimate blackout effect is to layer your window treatments. Hanging drapery panels to each side of your window helps cover that light gaps as well as elevate your look. You can also combine draperies with a blackout liner over a light filtering shade (or vice versa) for the ultimate in light control options. Some draperies can even have a thermal, insulating liner added.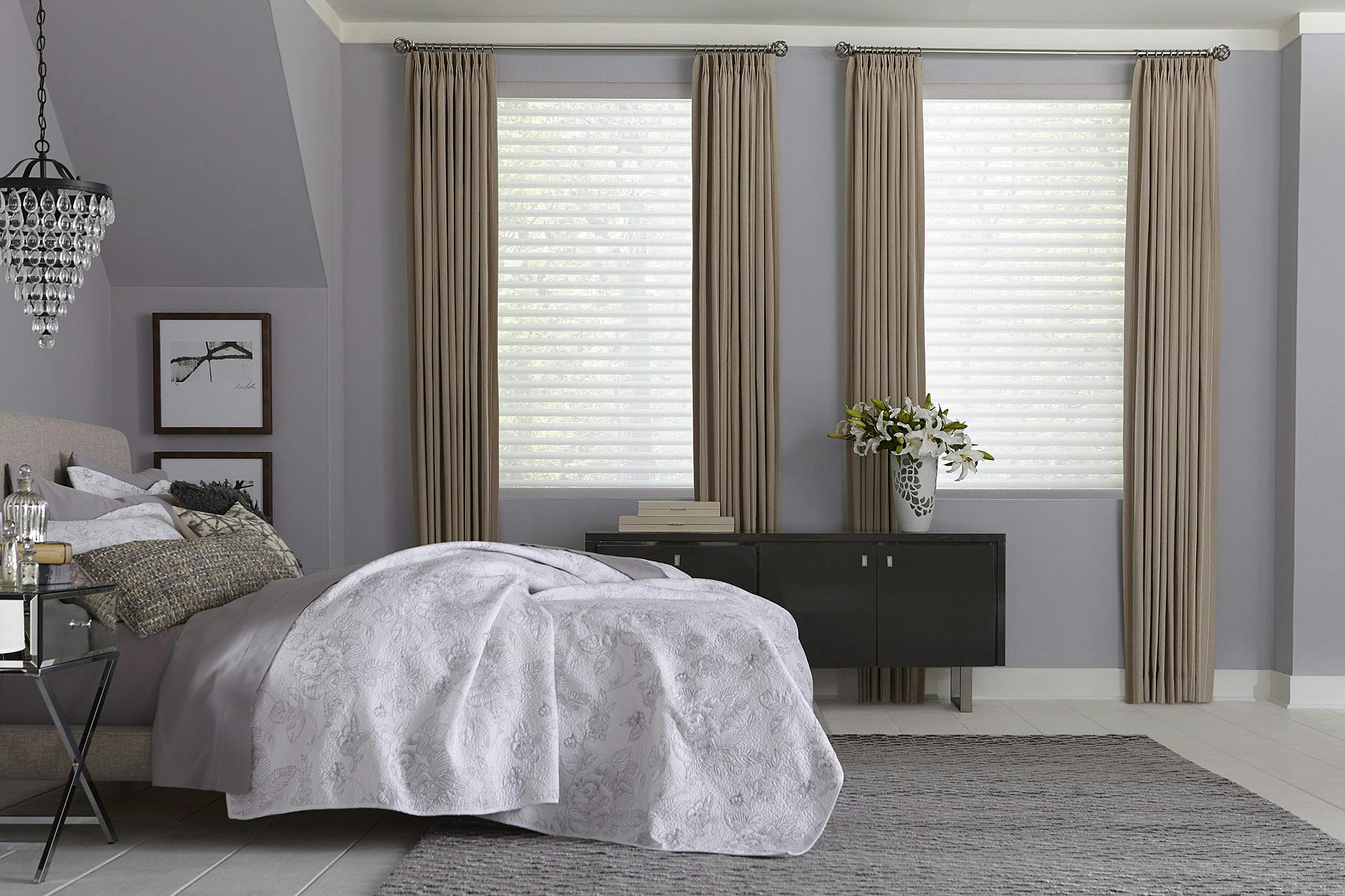 Pictured: Blinds.com Easy Classic Pleat Drapery in Linen Stripe Tan-Smoke layered over Blinds.com Light Filtering Sheer Shades in Linen Ash.
Ready To Give Your Windows Complete Coverage?
Need help finding the right fit for your window? Speak to a Blinds.com Designer for free at 844-741-4146.
Read More: