We're all for anything that saves one man's trash from the land fill. If you have old shutters lying around, or have nabbed some from a garage sale, there are tons of creative ways to upcycle them.
Shutters Headboard
Make a unique headboard with old shutters painted a fun color. If you have shutters in several sizes you can create an arch shape, although straight across will do too.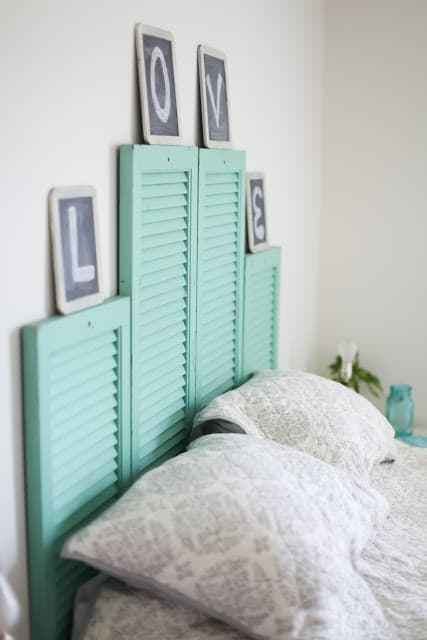 Plant-tation Shutters
Turn shutters with open slats into a succulent planter. Fill the slats with rocks and allow the little green guys to peek out.
via Lila B. Design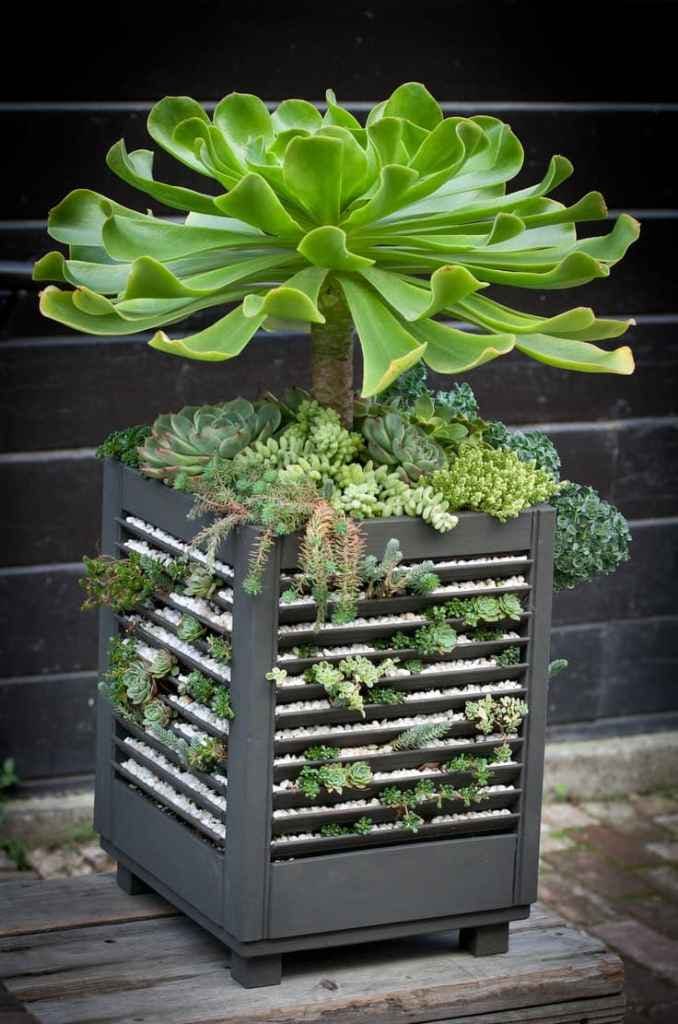 Shutter Pendant Lantern
Tack 4 skinny shutters together to make a beautifully intricate shutter 'lantern'. You can even adjust the slats to let in more or less light.
Via Imgur.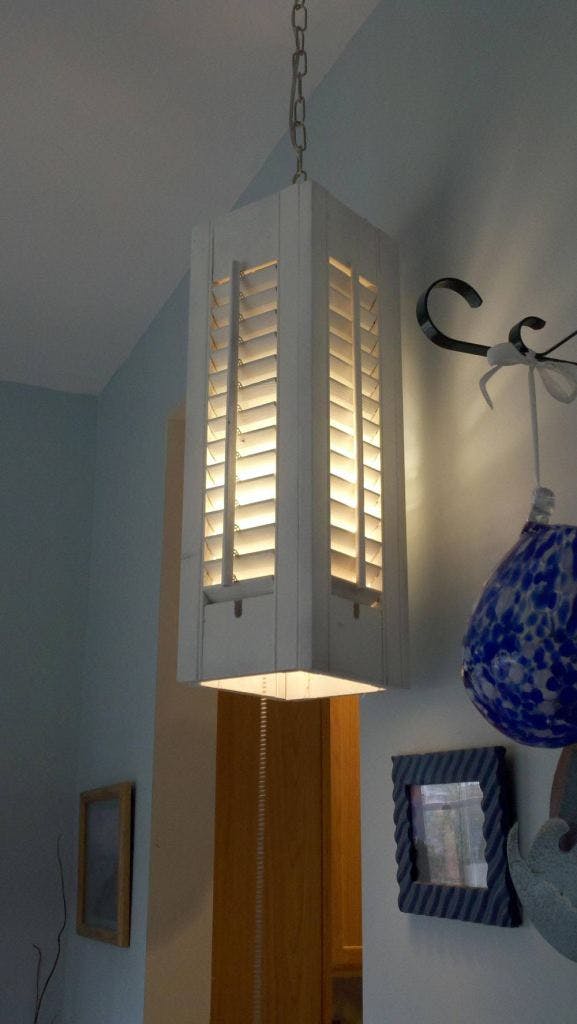 Table Top Shutter Island
What do you get when you cross an old table top and salvaged shutters? A shutter island, of course! And not the Leonardo Di Caprio, deranged mental institution kind.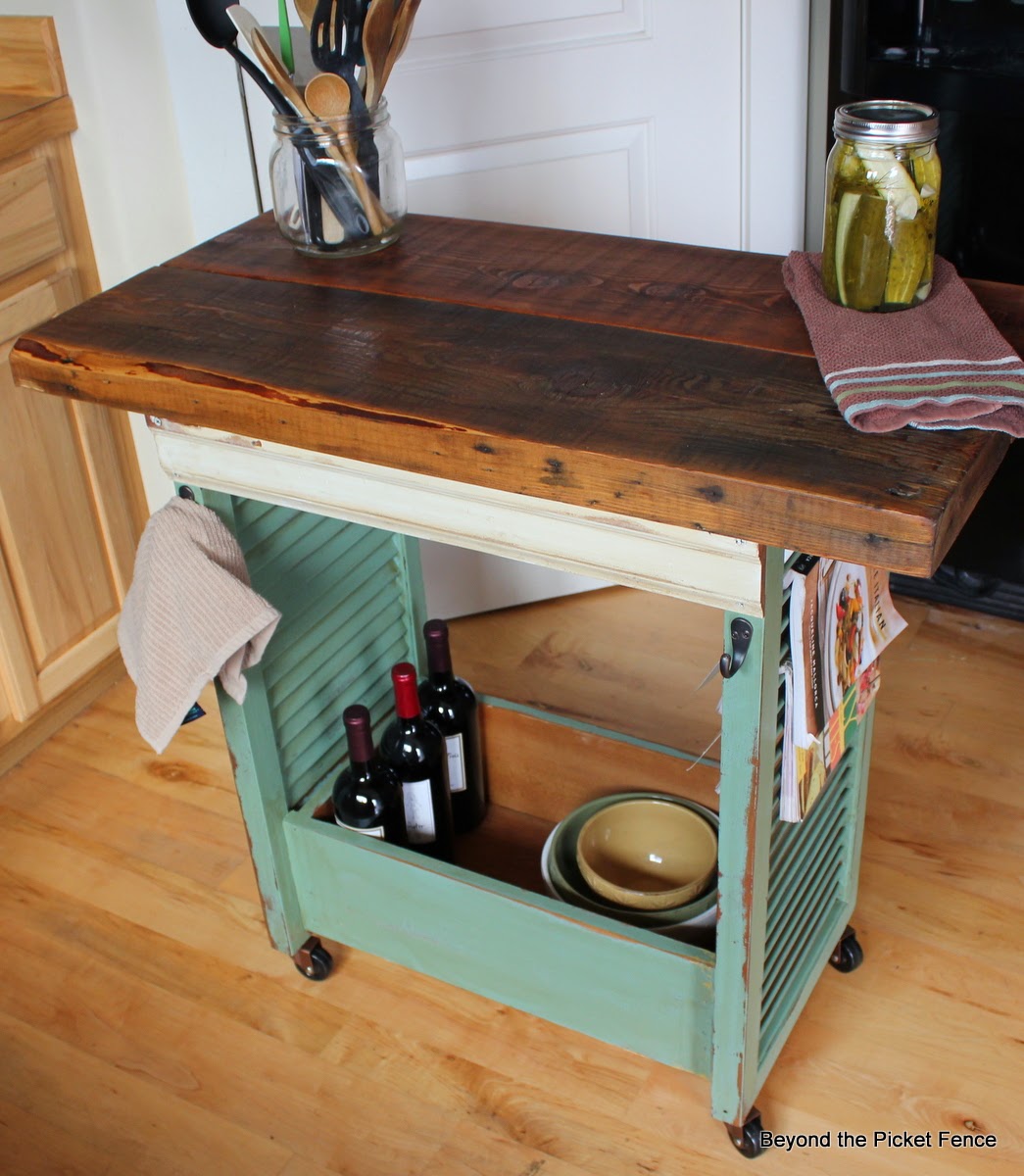 Build a Shutter Side Table
Make this simple table in under an hour. All you need is beautifully chippy shutters, canvas stretchers and a glass top.
Via Good Housekeeping.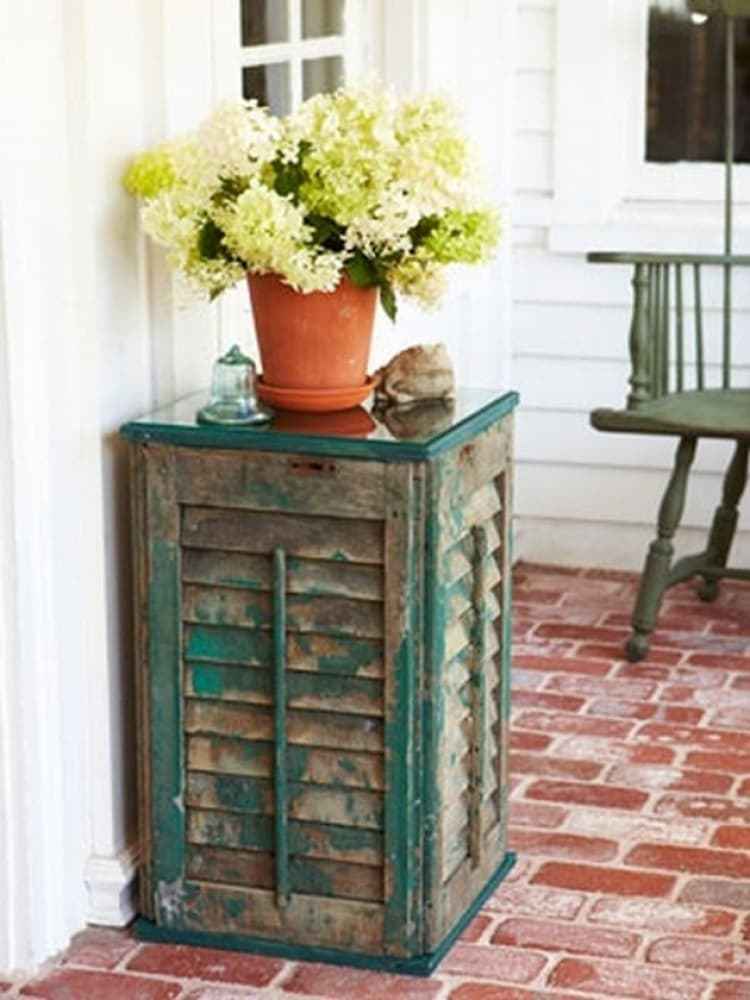 Garden Anywhere
Turn large salvaged shutters into a vertical garden.
Via Sunset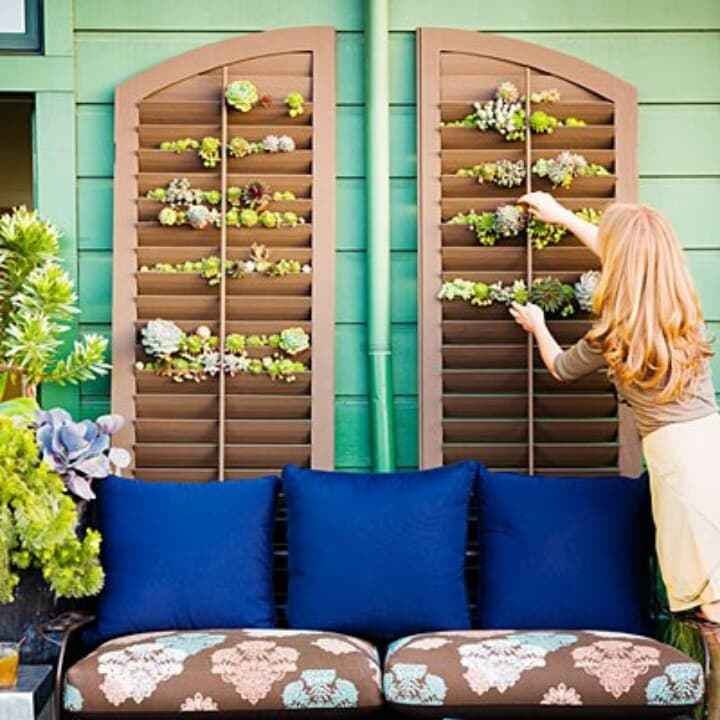 Make a Shutter Garden Cabinet
Upcycle shutters to make a stylish garden cabinet. Bonus: If your work boots are smelly, the slats will keep everything naturally ventilated. Be sure to point the slats down to keep out rain.
Via The Berry.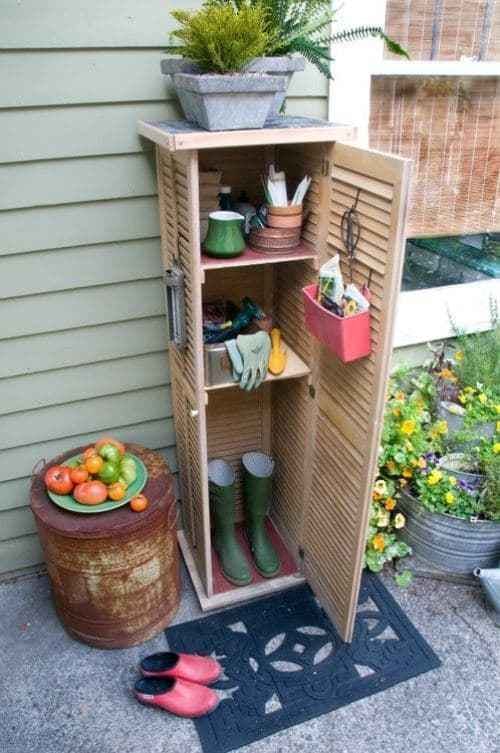 DIY Photo Display
Wish you had more family photos around, but never take the time to switch out photo frames? Make an easy to update photo display with an old shutter and some clothespins.
Via Postris.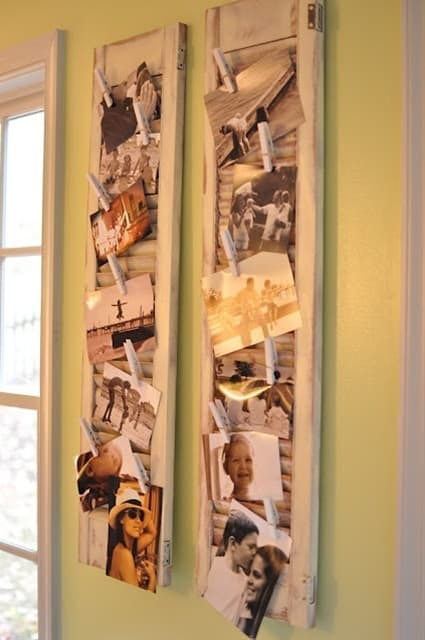 Shutter Shelves
These shelves would be especially charming for a coastal-themed bathroom. Just attach them with L-brackets, what could be easier!
Via Pinterest.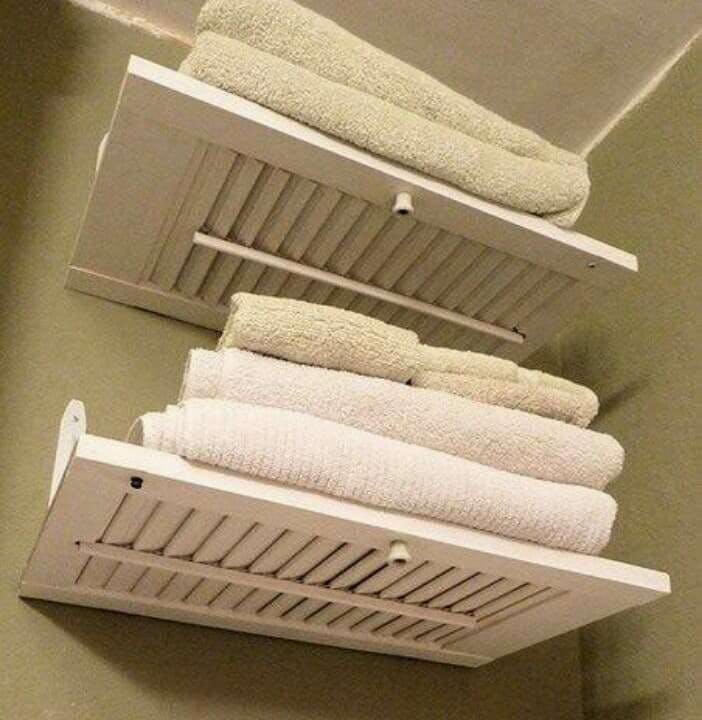 Shutter Mail Organizer
If you nab an exterior shutter with no center rod, it's a snap to make an adorable mail holder. Add a few hooks for keys and you're ready to go!
Tip: If your shutter does have a center rod, you can detach it from each slat by pulling out the pins with needle nose pliers.
Via Ivy In The Bay.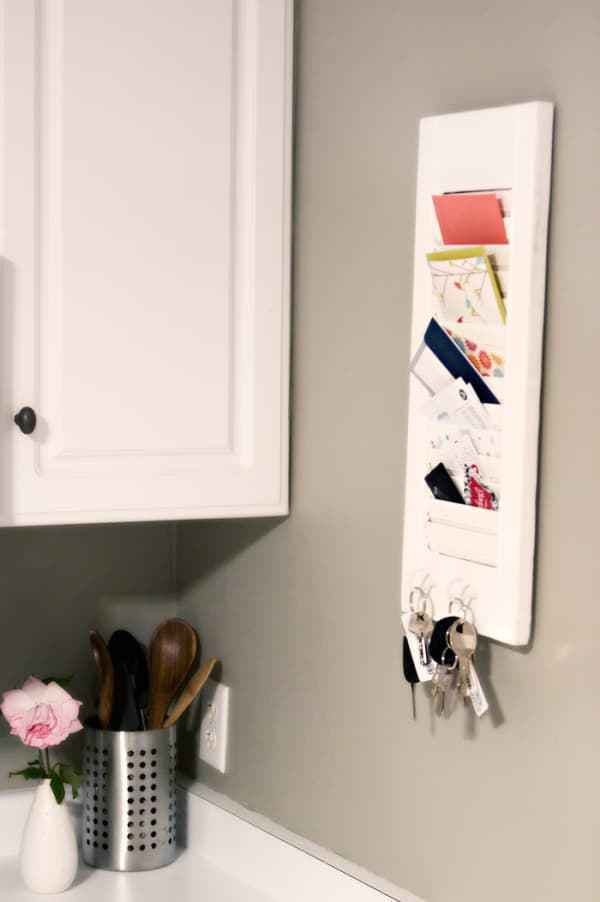 Bonus: Shutter Furniture!
If you want this look, but aren't a DIYer, check out the beautiful shutter furniture that Pottery Barn has started carrying. It comes in an espresso stain or white, and we think it's gorgeous. Plus (genius idea alert!) the louvers allow media equipment to stay hidden, but remotes will still work!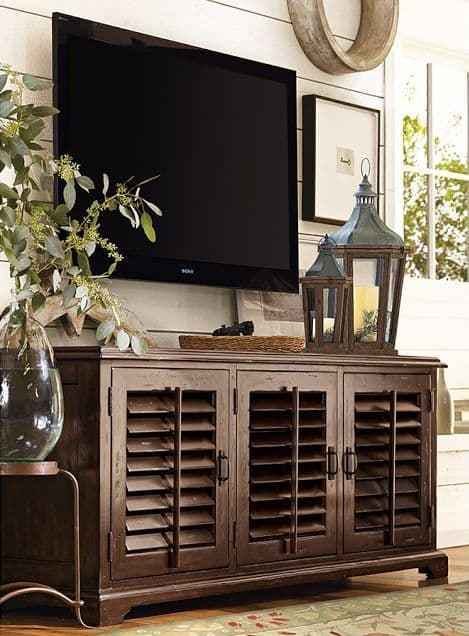 Get Fine Furniture for Your Windows
If you love shutters for DIY projects, you'll adore them for your windows. They're easy to clean, last for decades, and do wonderful things for your home's resale value.