As the holidays inch closer, and we start trading in pumpkin spice lattes for peppermint mochas, it's time to start thinking about decorating for the holidays. While the tree is probably at the top of your list, there are other areas around the house that could also use some Christmas cheer, including your windows. We're sharing some of our favorite holiday window decorating ideas guaranteed to even impress the Grinch.
1. Drape Your Windows With Garland
If you're looking for a classic take on holiday decor, try hanging garland over your windows. The top-down/bottom-up feature on these Woven Wood Shades is ideal if you want privacy at eye level, while still bringing in plenty of natural light. If you want to go bigger, add a statement-making lighted garland to really highlight your windows.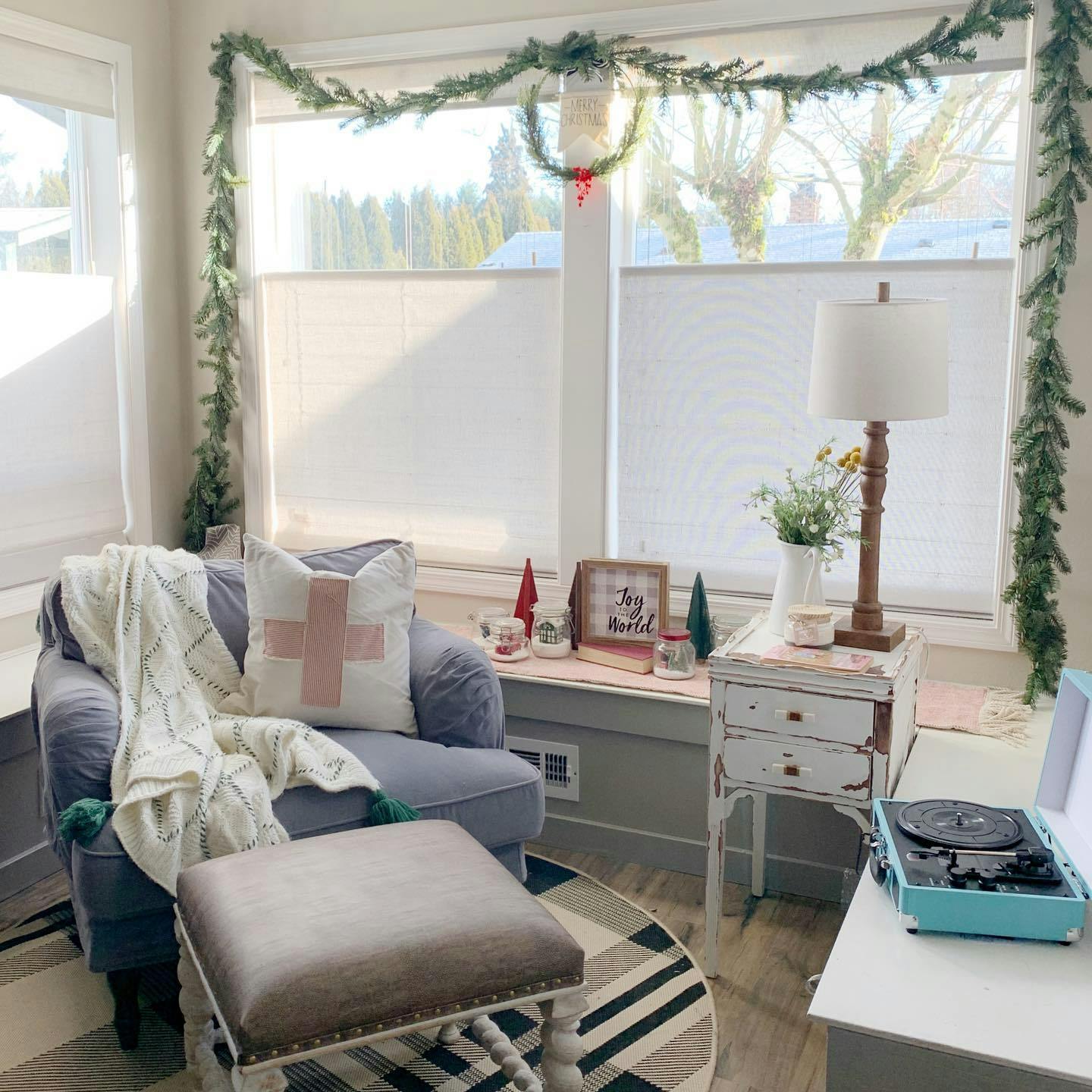 Woven Wood Shades in Hana Silver. Via @sarahohome.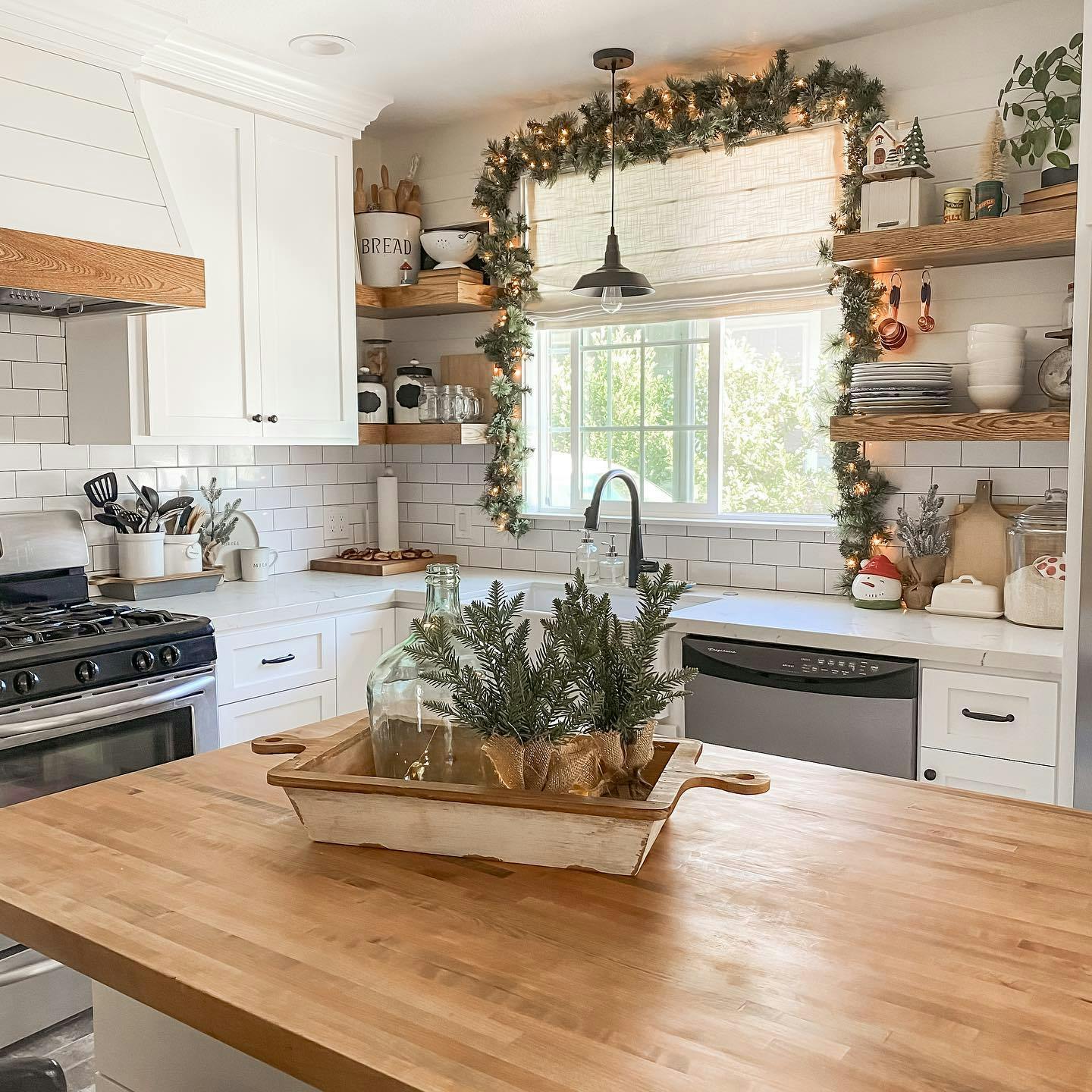 Premium Roman Shades in Somerset Alabaster. Via @thesimplydistressed.
2. Deck Each Window With a Wreath
If you're looking to make a bold statement this holiday season, try arranging three small wreaths over your Easy Classic Pleat Draperies, using red ribbon to secure them. Add additional red accents around the room to bring the festive look together.
Easy Classic Pleat Draperies in Starlight Winter White. Via @shopscoutstudios.
For a more minimalist look, center tiny wreaths on each window.
Woven Wood Shade in Banana Sisal Twist. Via @peace_in_the_valley.
Striped and gold ribbons are other great options if you want to go beyond the traditional red.
Woven Wood Shades in Malay Oak. Via @chatfieldcourt.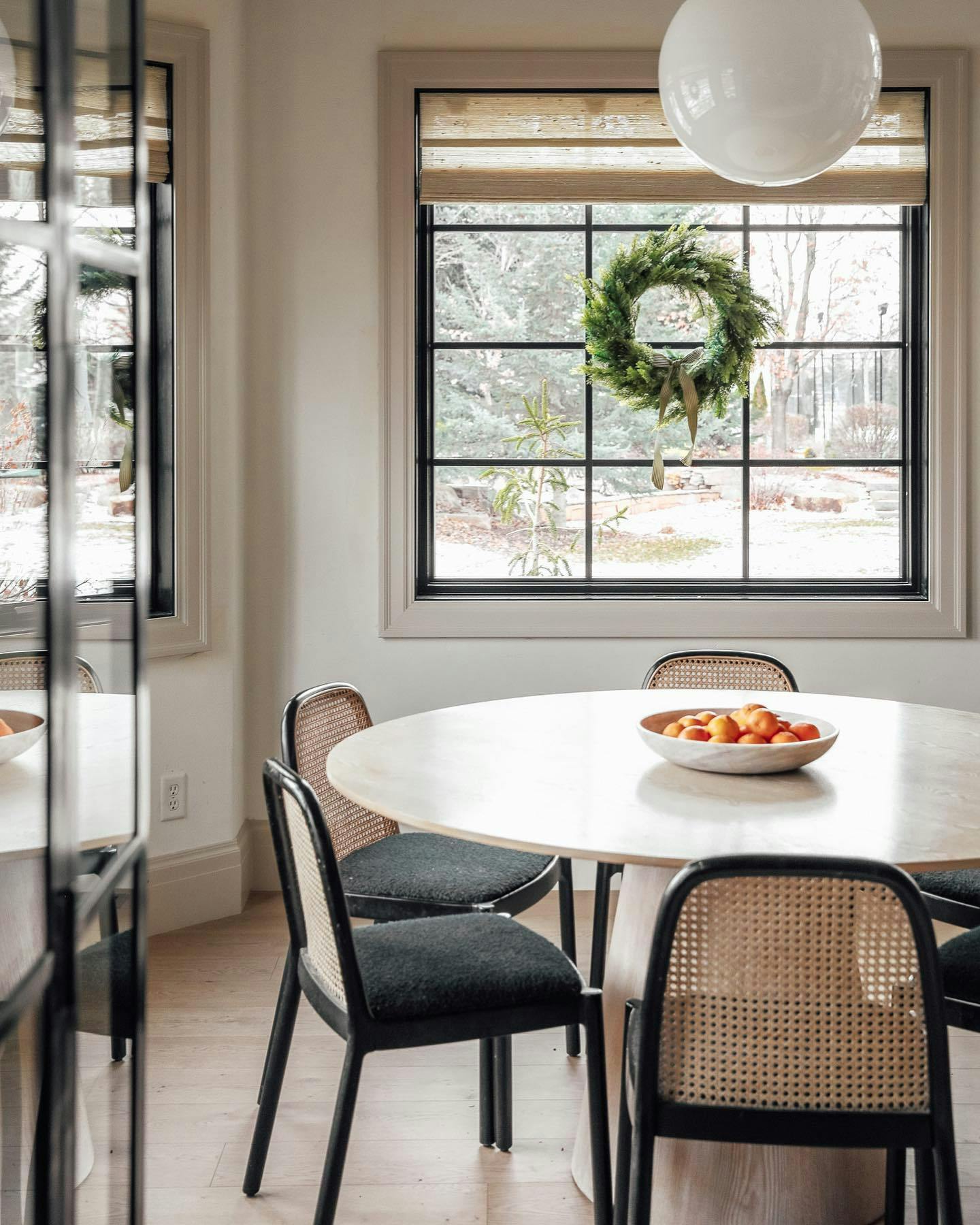 Premium Woven Wood Shades In Kula Coconut. Via @chrislovesjulia.
3. Let Shades Be Your Wreath Backdrop
You can also hang wreaths over each window, or directly on top of your shades. Opt for a statement-making wreath accented with colorful ribbon or arrange a series of small wreaths over shades.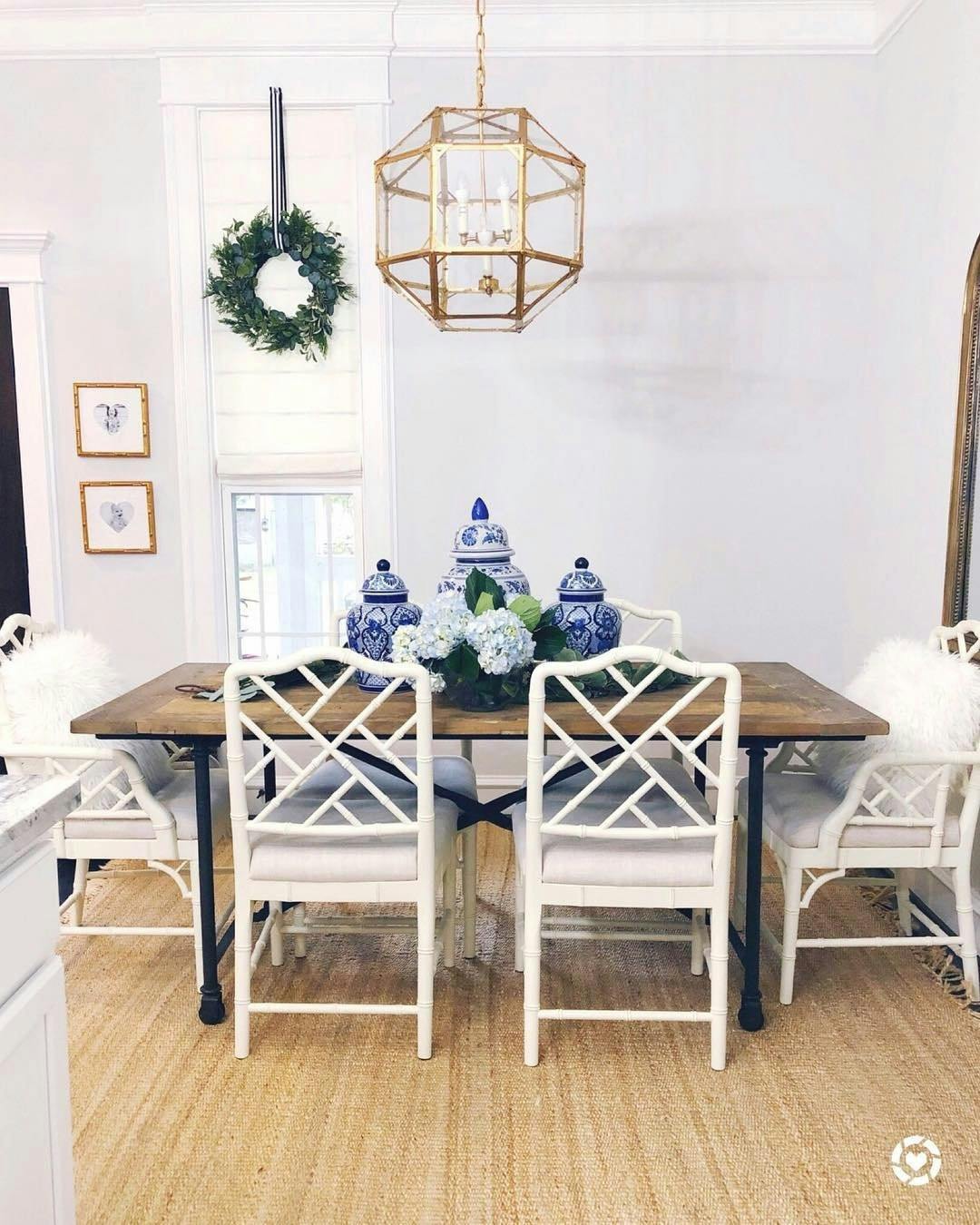 Premium Roman Shades in Wilmington White. Via @veronabrit.
Woven Wood Shades in Tibet Walnut. Via @prettyonfridays.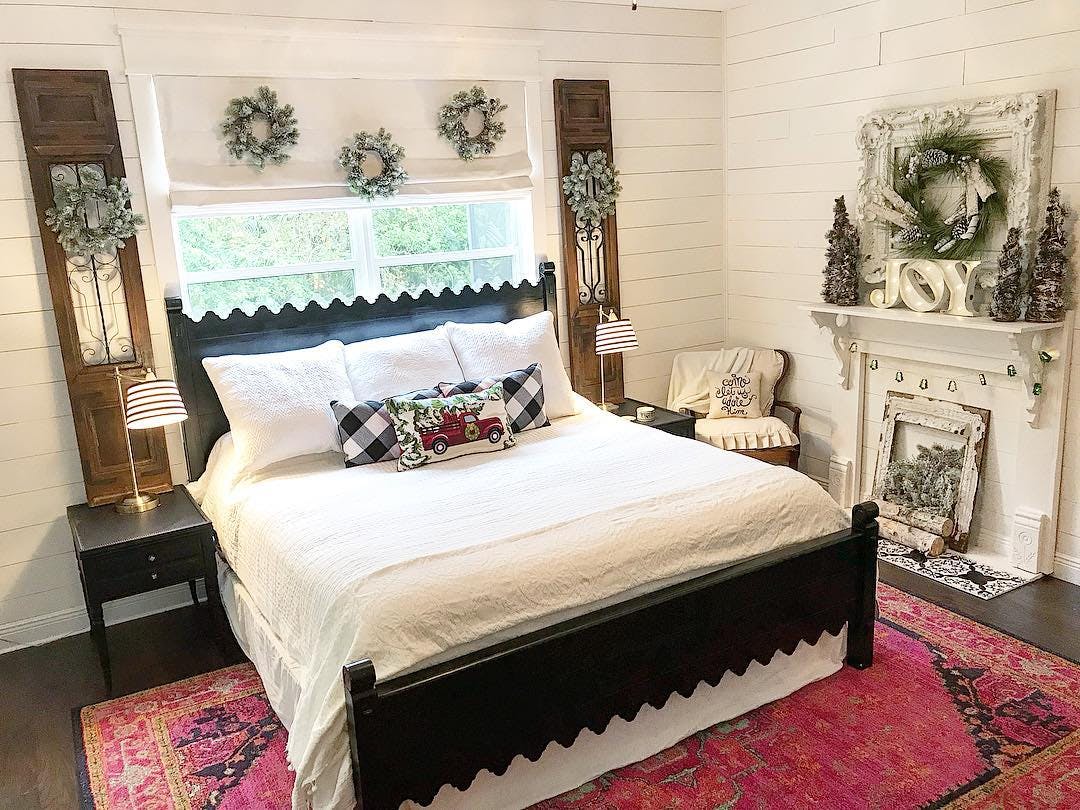 Premium Roman Shades in Starlight Winter White. Via @thefinishedproject.
4. Place Tree in Front of a Window
If wreaths and garland aren't your thing, try placing your Christmas tree in front of a window. Be sure to decorate the back of your tree, so neighbors and Christmas carolers can see the soft glow as they pass by.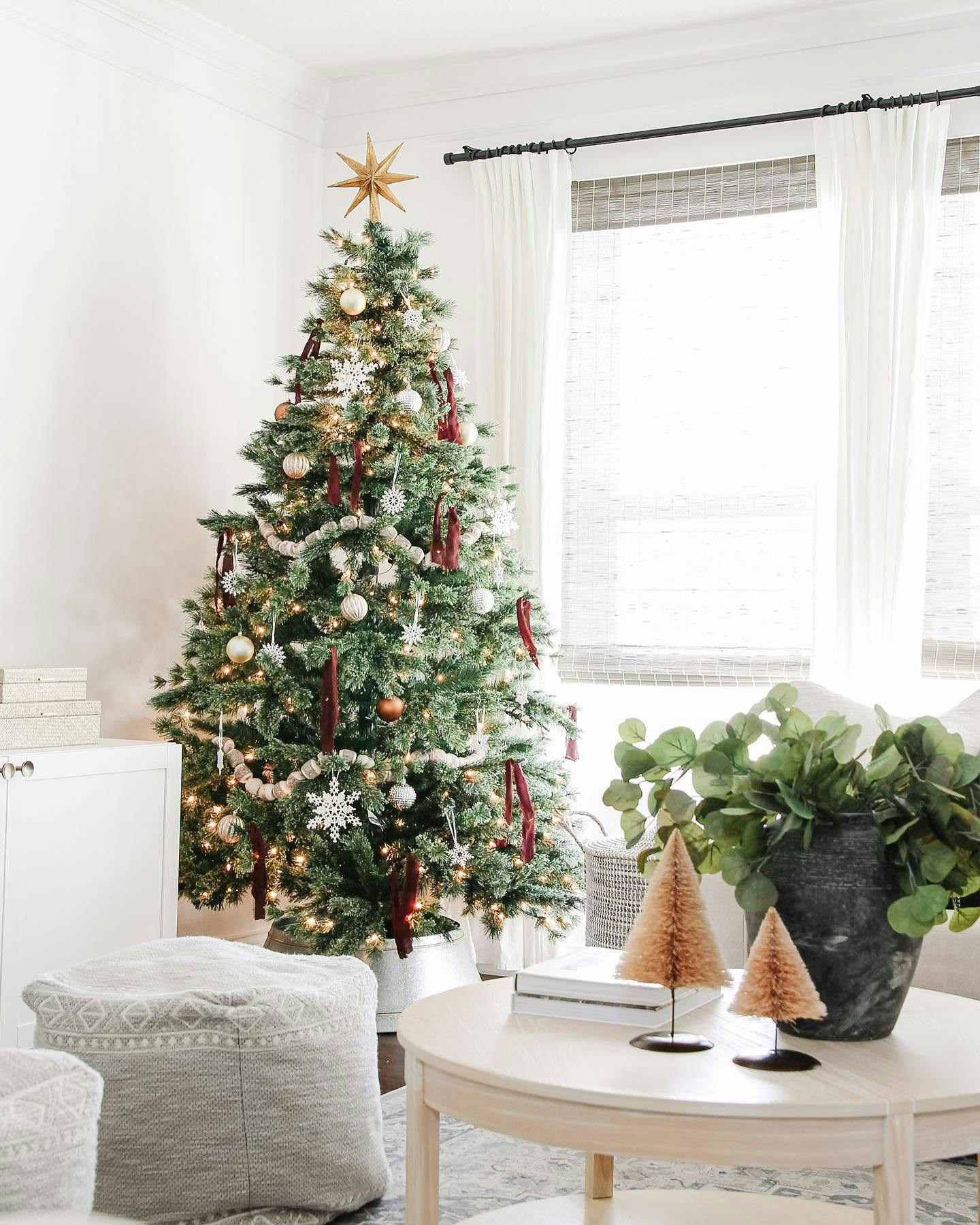 Woven Wood Shade in Capri Maple. Via @caitlinmariedesign.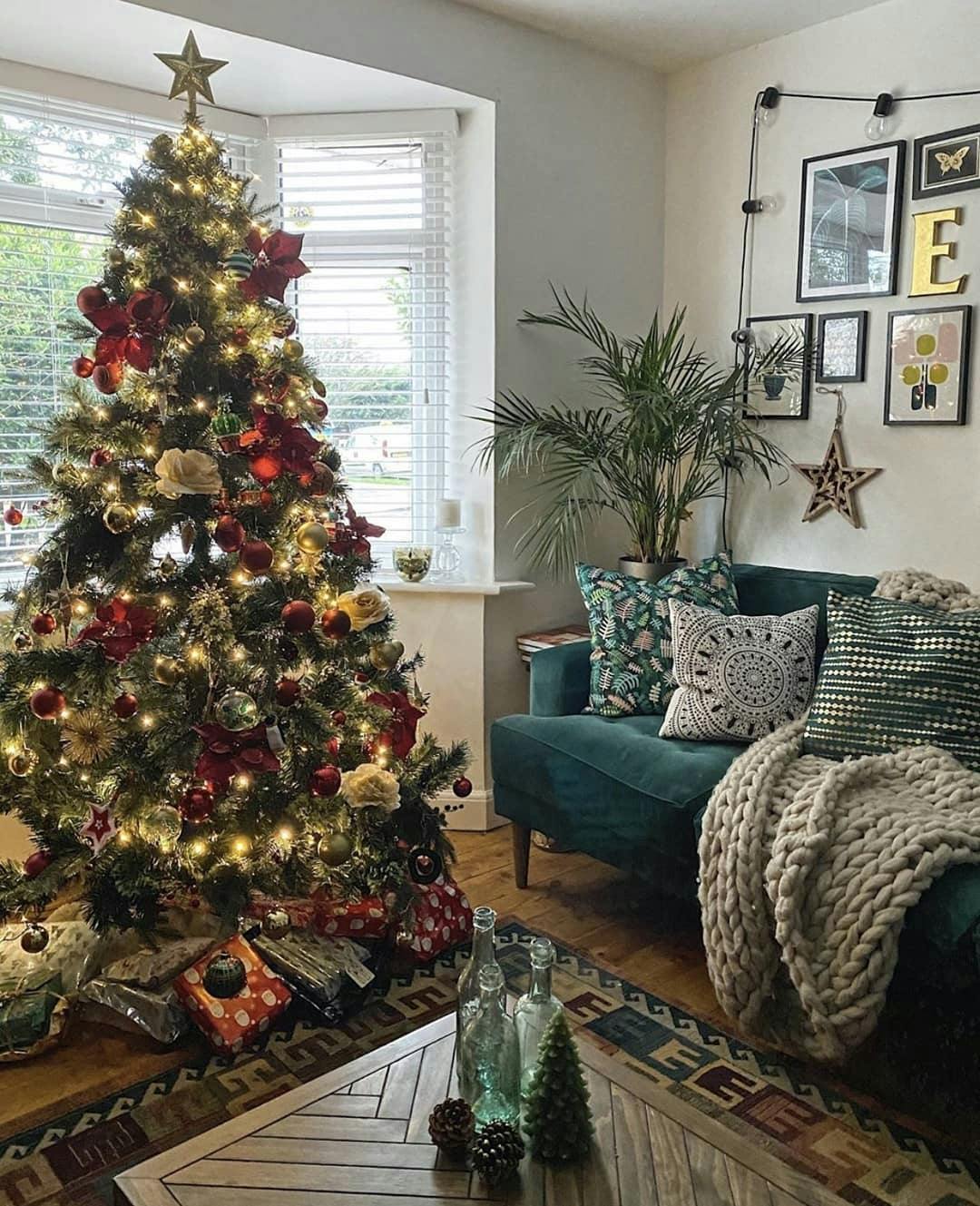 Faux Wood Blinds in White. Via @mchomeimprovements.
5. Hang Stockings Over Your Window
If you really want to turn up the wow factor on your holiday window display, try hanging stockings on your window. Stringing neutral-colored stockings over Woven Wood Shades gives you the chance to put a modern spin on a traditional holiday decoration.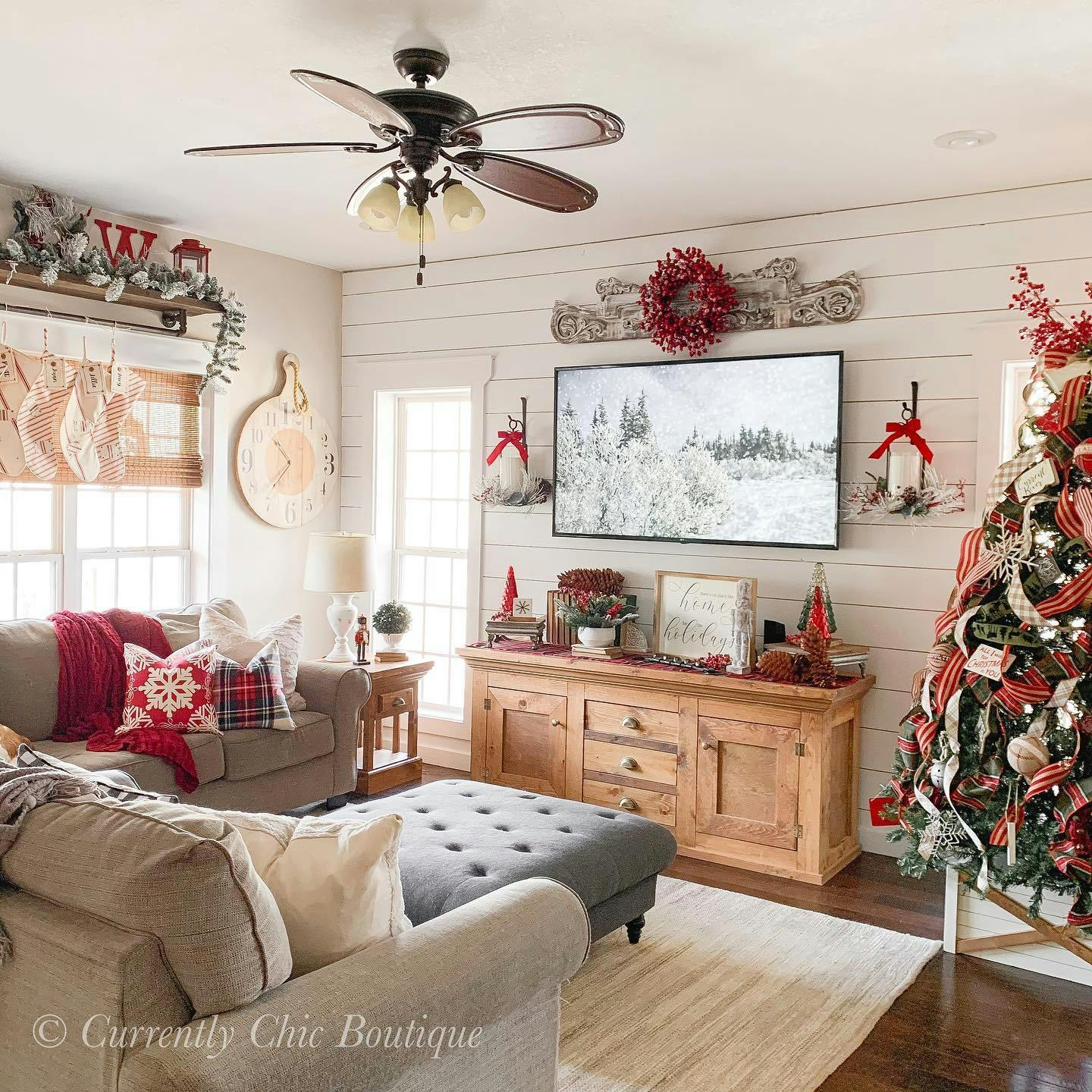 Cordless Woven Wood Shade in Aruba Raffia. Via @currentlychic.
Now it's time to decorate!
Decorating windows for the holidays isn't as time-consuming as you may think. Incorporate a few of these tips in your holiday decorating arsenal this season for a festive window display sure to stand out above the rest!
Want more holiday decorating ideas?
6 Unexpected Holiday Decor Ideas
9 Holiday Decor Trends to Try in 2021