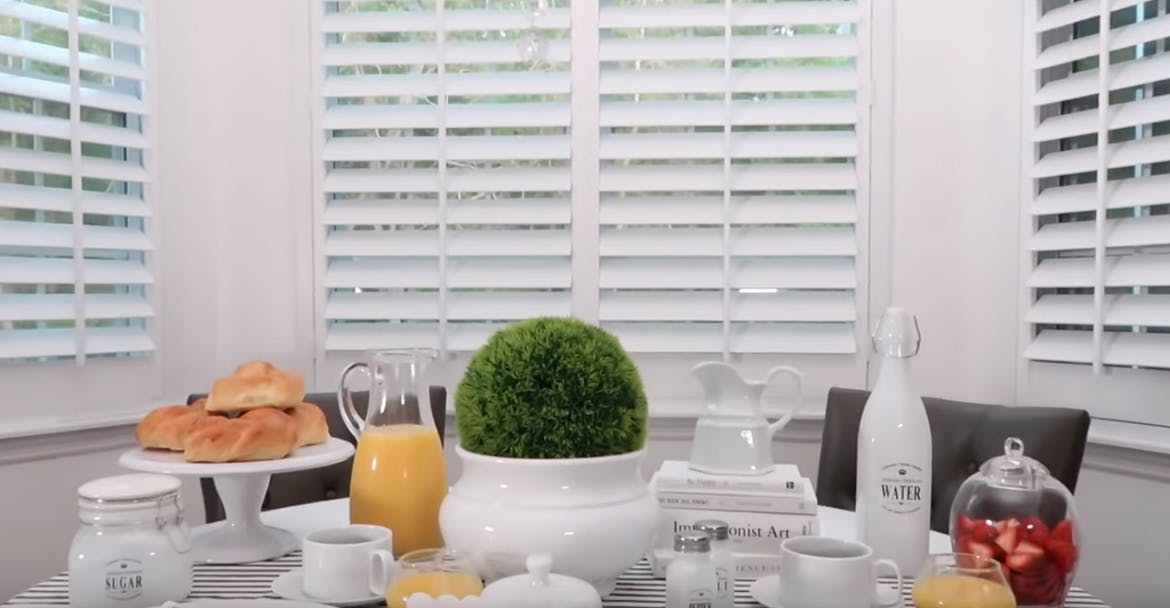 Do you celebrate when you check a project off your home to-do list or finish decorating a room? We love how organizing and decor expert Nikki (of At Home with Nikki) christened her newly finished breakfast nook by setting the table and whipping up brunch for her and her husband.
Nikki decided to give her breakfast nook bay window a more built-in look by swapping out builder basic blinds for shutters. With just a few screws to anchor the frames to the windows, Nikki showed us how easy shutters are to install on your own.
Nikki selected Simplicity Wood Shutters in Bright White. Please note: These particular shutters are temporarily unavailable due to governmental stay-at-home orders. However, we have many other shutter styles that are available to order today and ship on schedule.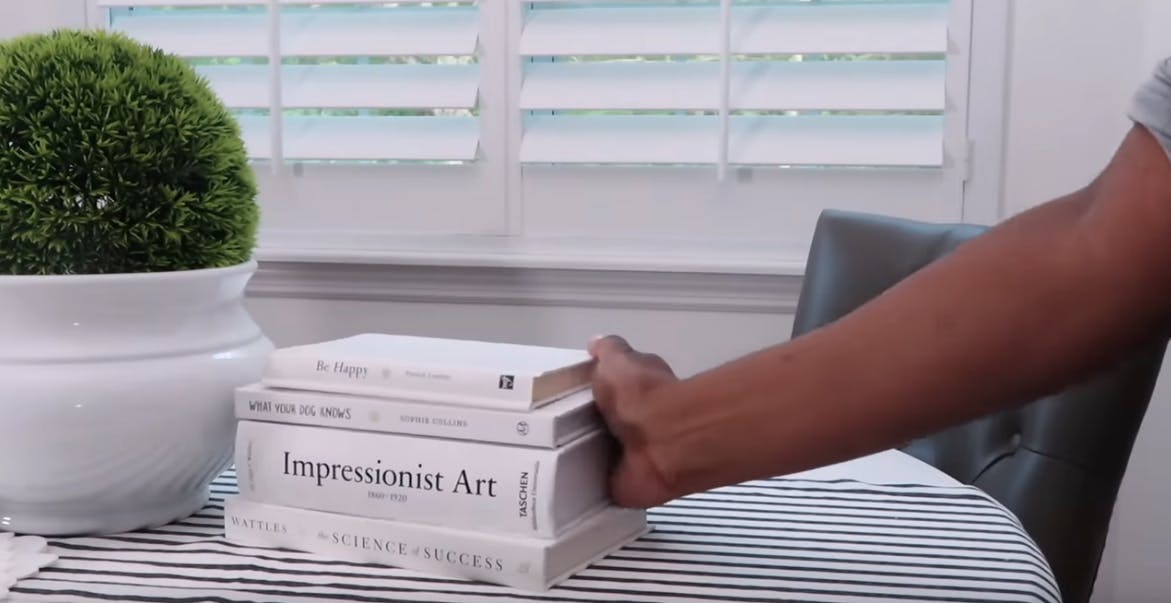 If you're spending more time at home, we'd encourage you to take a nod from Nikki by checking some projects off your to-do list, and then planning a special event or meal to make the most of the space. Why not have a candlelight dinner in the formal dining room, let the kids have a sleepover in the guest bedroom, or plan a spa night in the guest bathroom?
We'd love to hear how you're making the most of little-used spaces in your home! Share on Instagram stories and tag us @blindsdotcom.