How Do You Clean Cellular Shades?
- Mary D.
A: To clean cellular shades many of my clients use a vacuum hose on a low to medium setting with the brush attachment. This will gently remove the dust from the shade. Be sure to use horizontal strokes following the pleats of the shade. Otherwise the fabric may be crumpled and misshapen.
If the shade gets a stain, we suggest using a mild soap and a white wash cloth to blot the shade clean. Do not scrub the fabric as this may cause pilling or damage.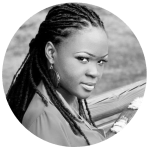 Have More Questions?
You can find more information about cleaning all types of window treatments at Blinds.com.
Send them to us on Twitter @BlindsDotCom or if you'd like designer help directly from Rose, you can reach her at 800-505-1905 ext. 6019.