While Sheer Shades are a great window treatment option to add to your home, we want to keep them looking their best. We spoke to an expert on how to keep your Sheer Shades in excellent condition without damaging the fabric.
Q:
How do you clean sheer shades? – Sue B.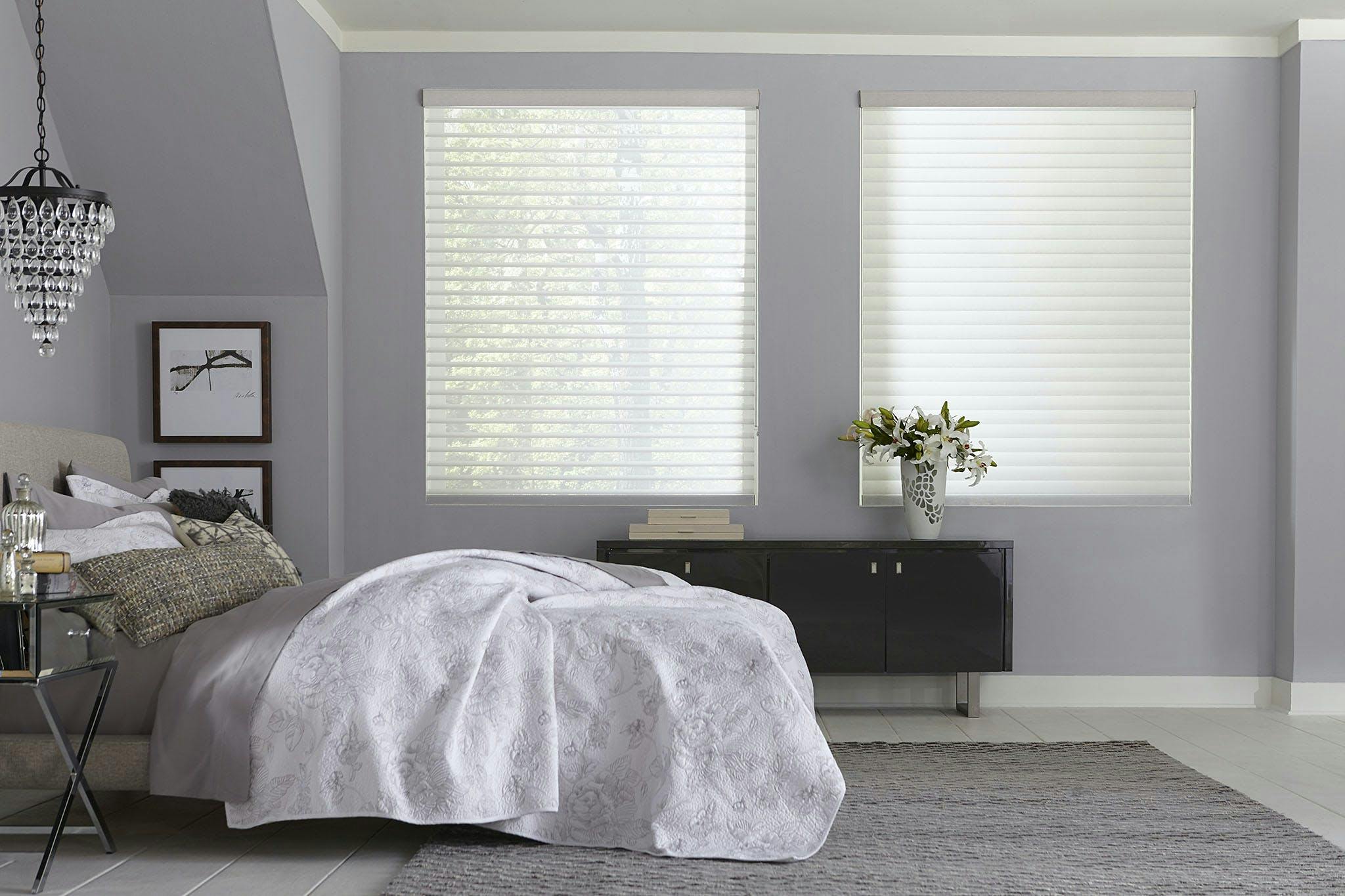 A:
Cleaning is a chore we have to keep up with so I try to keep each task as simple as possible! Sheer shades have a delicate fabric so we have to use some care, but this isn't a task you'll have to do too frequently. Dirt and grime can be removed with a sponge and mild dish soap or light vacuuming with the brush attachment. Avoid strong cleaners with ammonia or disinfectants as they could damage your fabric. If you would like help tackling your specific stain, give us a call at 800-505-1905 or visit us in Live Chat – we are happy to help!
– Blinds.com Live Chat Designer Brooke Razo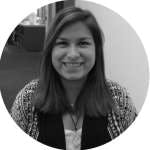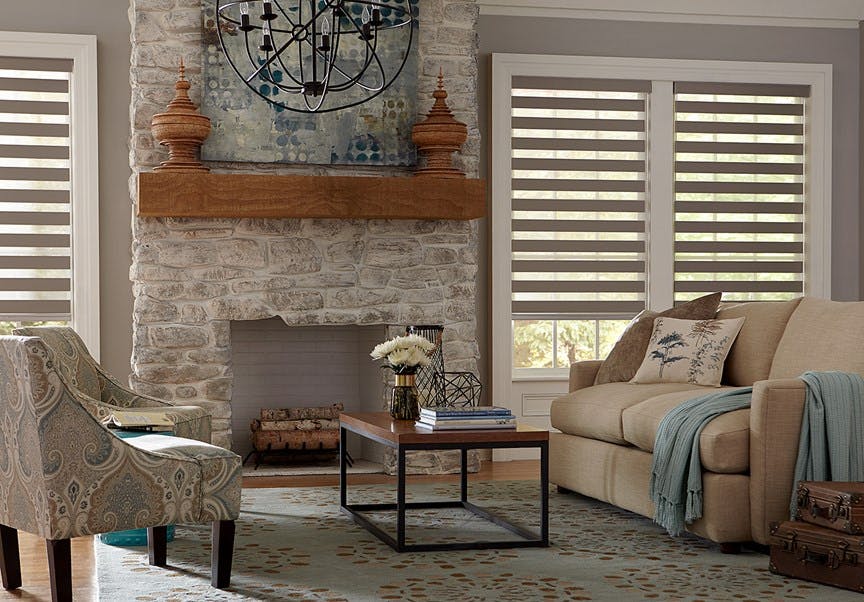 Cleaning Dual Sheer Shades
Dual sheer shades, or zebra shades, are a unique window treatment sure to make a statement in any room. You'll need a vacuum with a brush attachment, warm water, mild dish soap, a microfiber cloth, and a sponge to clean surface dirt and more stubborn stains.
Have More Questions?
You can find more information about cleaning all types of window treatments at Blinds.com.
Send them to us on Twitter @BlindsDotCom or talk to Brooke and the Live Chat Team by clicking the orange "Live Chat" link at the top of our homepage.