It's probably not news to you that this year's real estate season is hotter than ever. If you're tempted to put your home on the market or looking to make a big move after this transitional year - then you won't want to miss these money-making tips for staging your home before you list.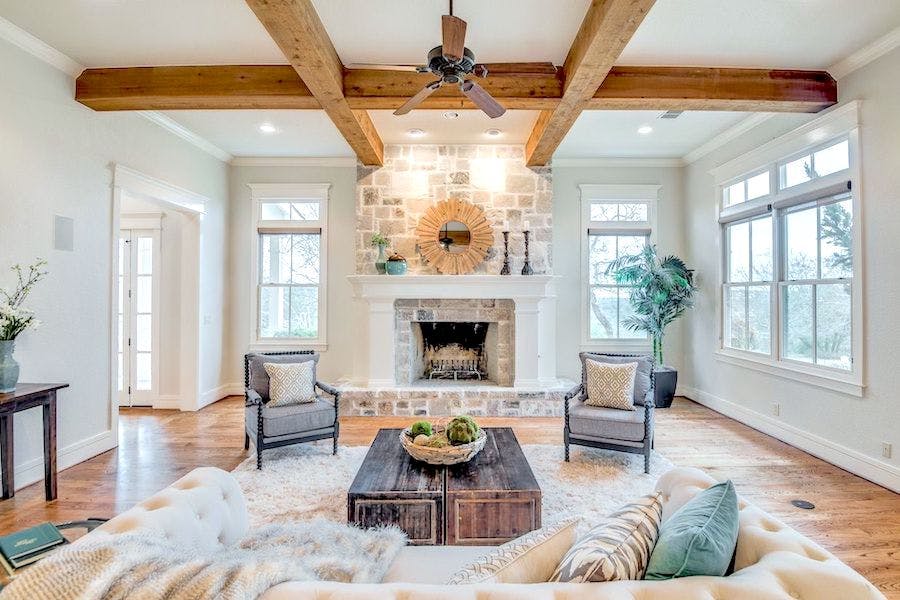 Photo via Staging Studio.
Meet Debbie Boggs of Staging Studio
Staging Studio is the go-to resource for professionals looking to get certified as Staging Design Professionals. They have certified +1000 home stagers all over the world, and run their own multimillion-dollar staging company serving the Central Texas market.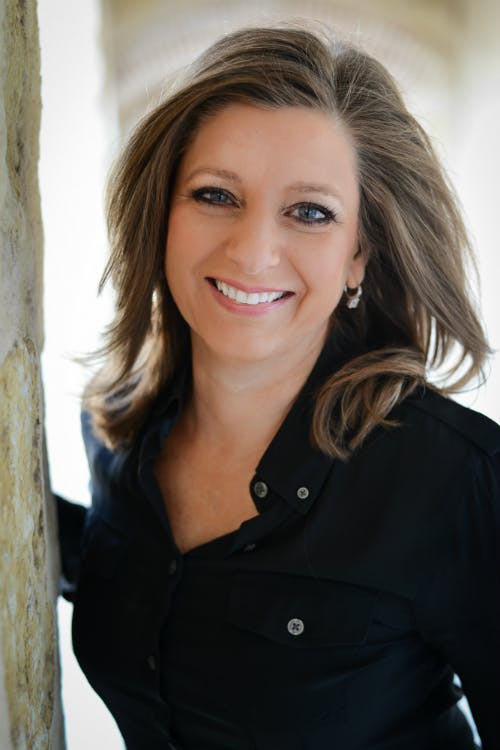 Photo via Staging Studio.
As co-owner of Staging Studio, Debbie Boggs has earned numerous awards for her interior design and staging work. Her local home staging company has staged over $2 billion worth of real estate. We asked Debbie to share her top staging tips to increase sale values.
When staging, is it more important to update decor or clear out clutter?
Staging is all about playing up the best features of a home, so the hierarchy of importance is going to be different for each home. Is there clutter blocking the great view or a confusing layout that needs to be explained through the use of furniture?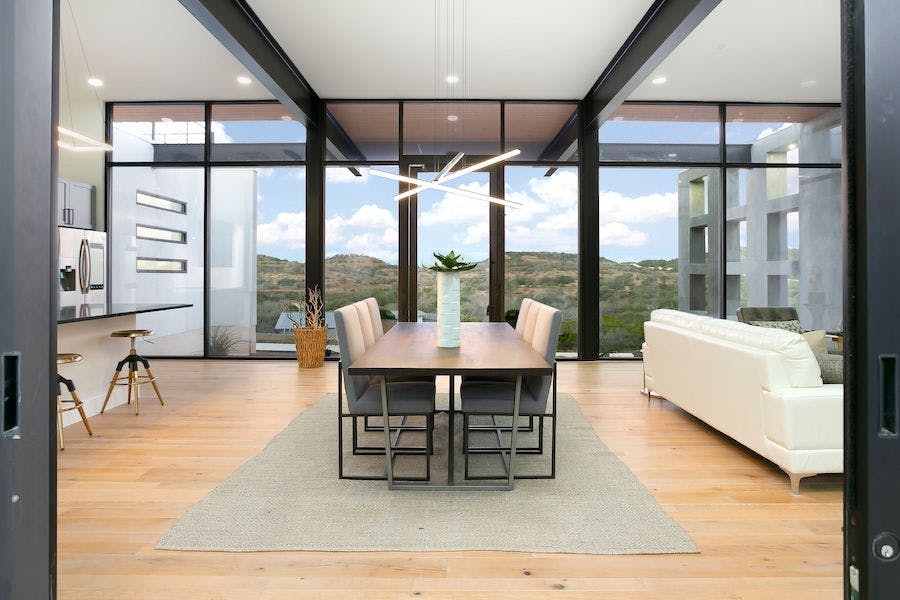 Photo via Staging Studio.
A certified Staging Design Professional™ will assess and create the best plan for an individual property. People tend to think of home staging as just bringing in furniture, but a trained professional will consider absolutely everything that can be done to improve the marketability, including recommendations for cleaning and repairs, decluttering, paint selections, curb appeal, landscaping, even the wording of the listing description, and then, bring in furniture, art, and accessories.
What are your top 5 tips to stage a home?
1. Bring in as much light as possible by opening drapes and blinds, replacing light bulbs, turning on every light, and having the windows cleaned.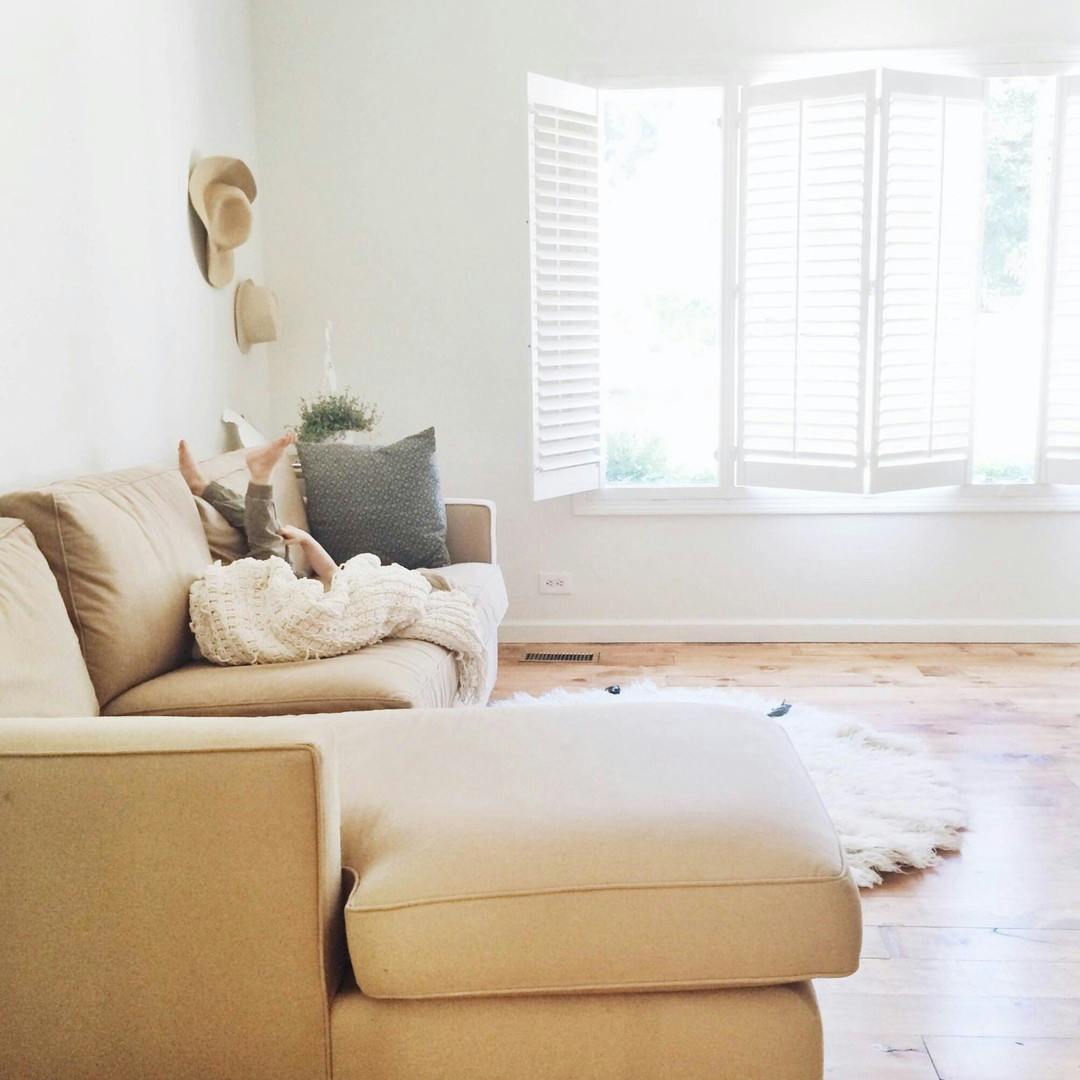 Photo via Sarah Kate Branine. Featuring Simplicity Wood Shutters in Off-White.
2. Freshen up the front porch by painting the front door and adding a pot of bright flowers and a new estate-size mat.
3 Add softness and texture with botanicals and white flowers in every room. A simple succulent plant or orchid brings life and interest into a space.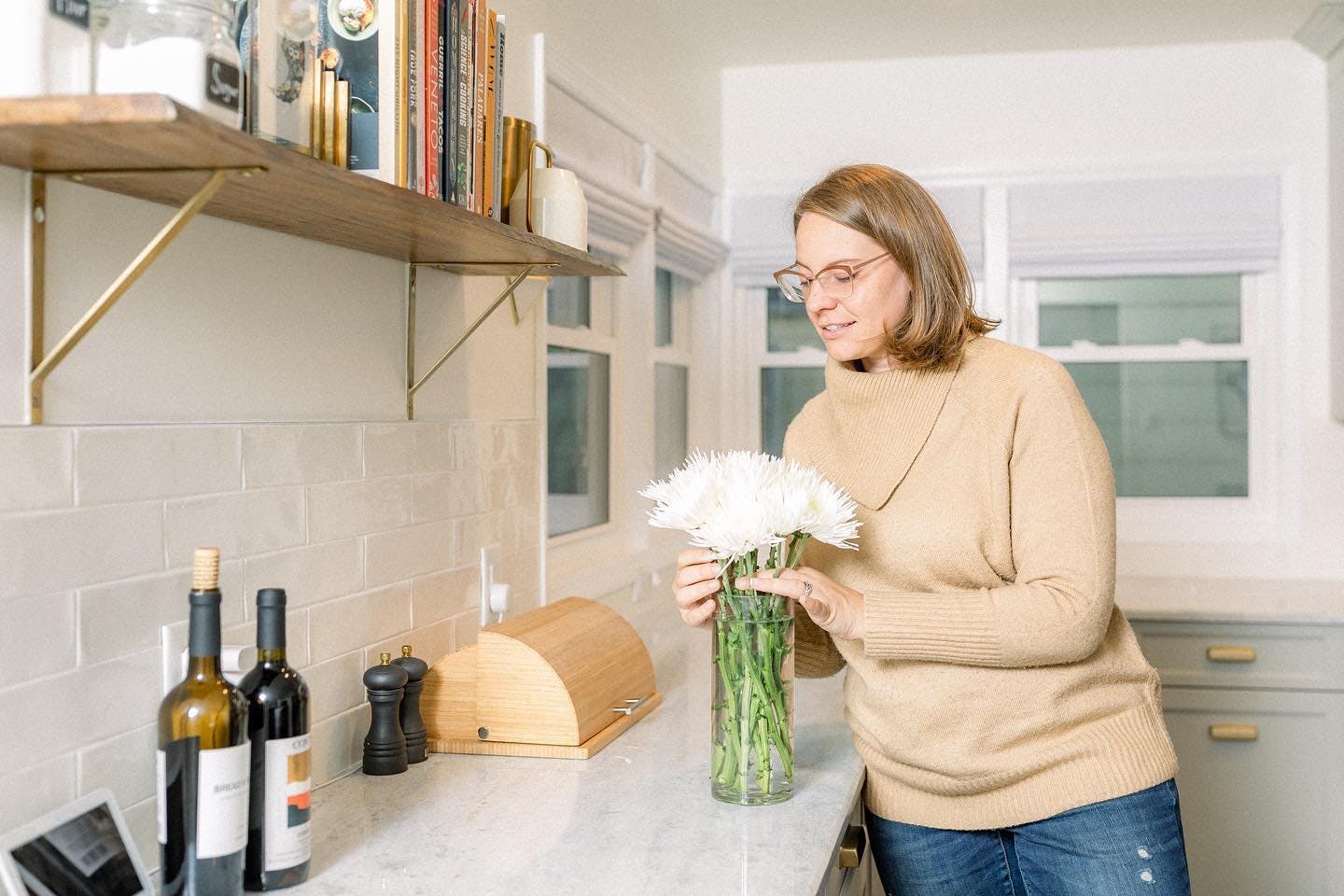 Photo via @dbkhomekrystle. Featuring Blinds.com Roman Shades in Calypso White.
4. Remove clutter and personal photos.
5. Add fresh white bedding, towels, and shower curtains.
What room do most people overlook when staging?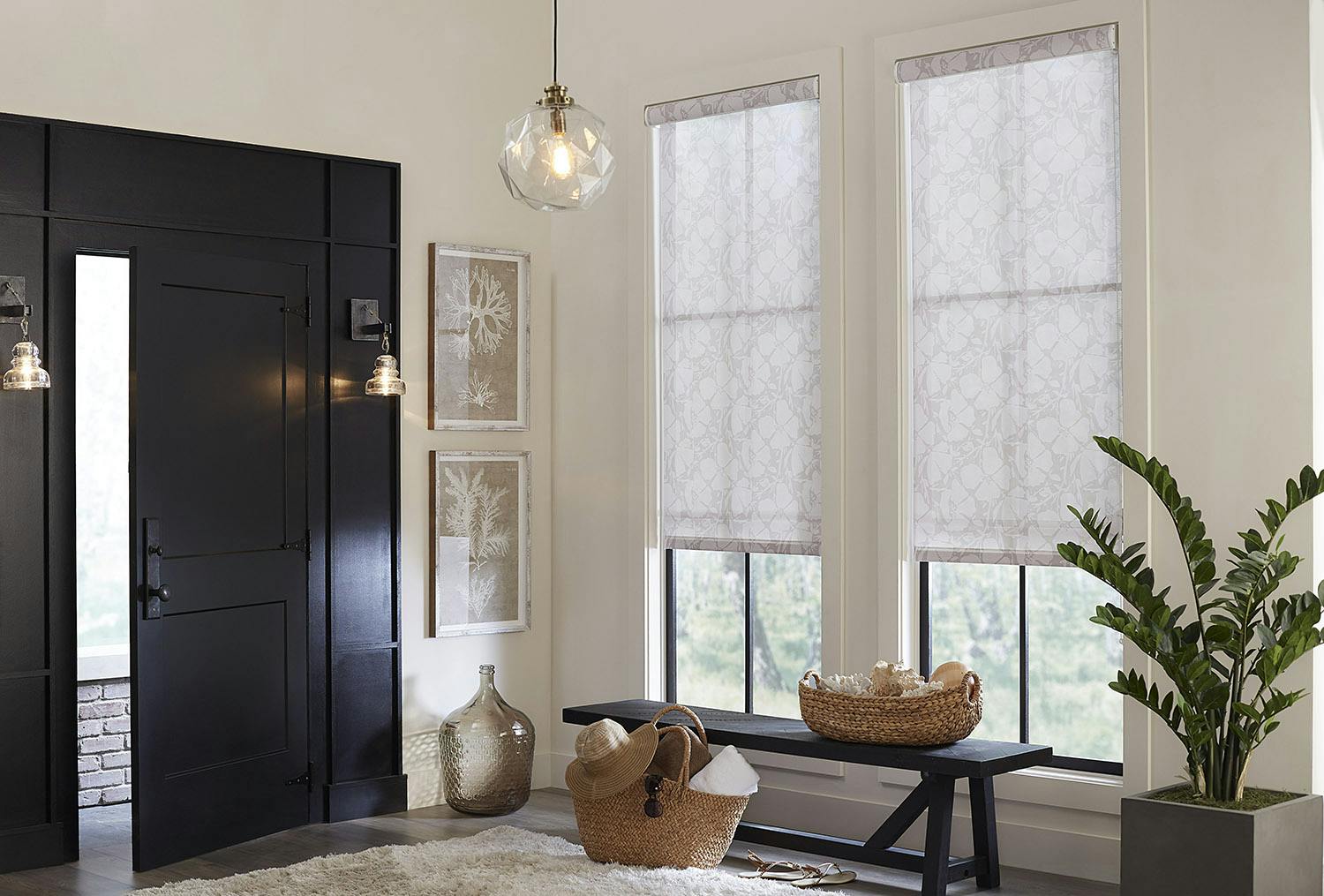 Featuring Economy Light Filtering Roller Shades in Meadow Natural.
Many sellers don't think to stage the entryway, but this is a huge staging mistake. The entryway sets the tone for the rest of the home and invites buyers to want to see more. One of our secret home staging tips is to hang a mirror in the entry hall so that buyers literally see themselves in the home.
What window treatments are best for staging, and which do buyers dislike?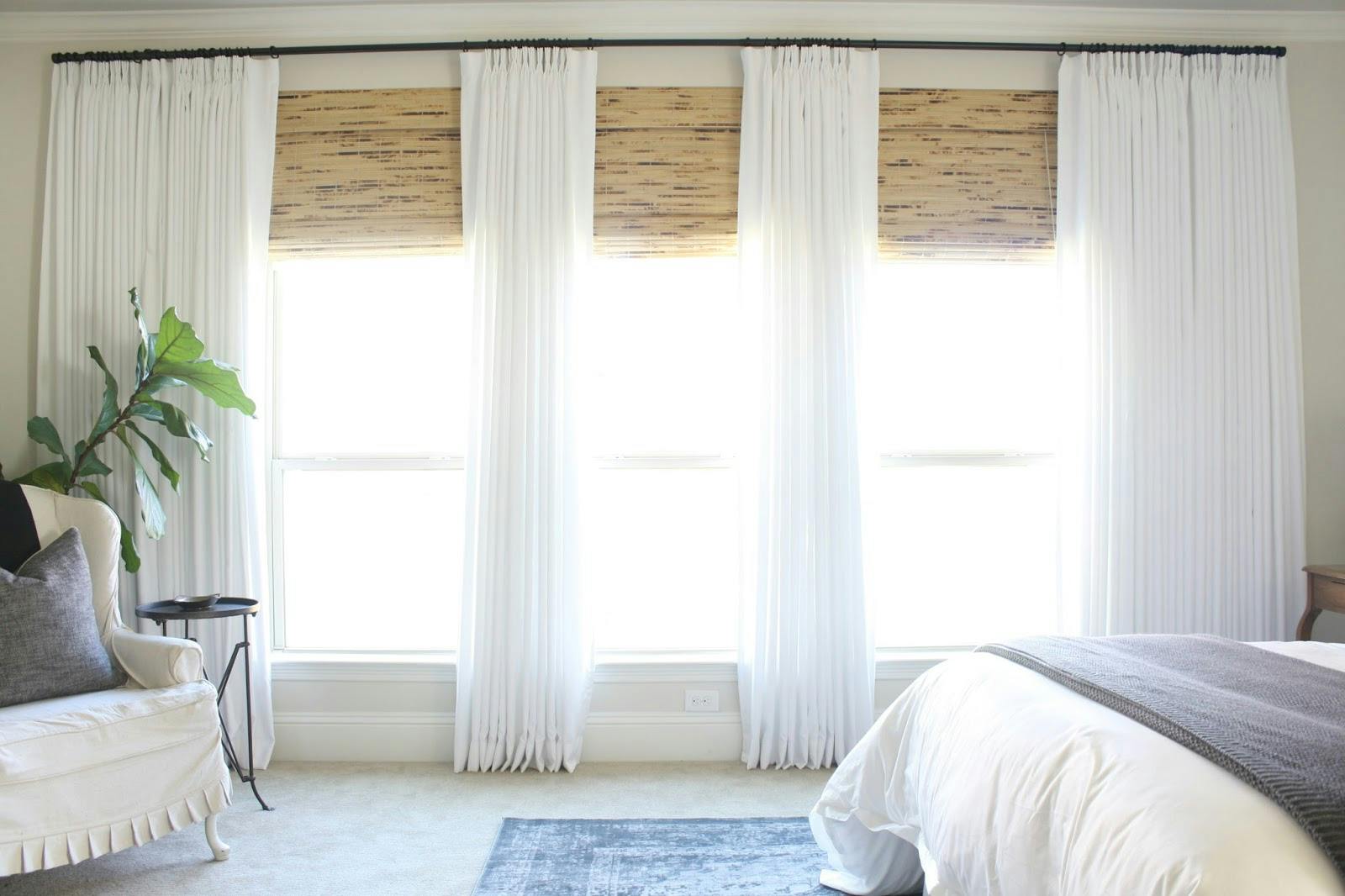 Photo via Crazy Wonderful. Featuring Woven Wood Shades in Antigua Natural and Easy Classic Pleat Drapes in Rio Winter White.
For staging, keep window treatments simple using solid, light-colored, neutral drapery panels like pleated drapes. Use a drapery rod that is long enough to extend about a foot past the window, so that you can fully open the drapes and allow in the maximum natural light. The bottom of the drape should almost kiss the floor, and hang well above the window frame. This will give the illusion of larger windows.
Avoid vertical blinds and mini-blinds, as they can appear dated and can be frustrating to try to open when showing the home. 
Which window treatments will add to a home's resale value?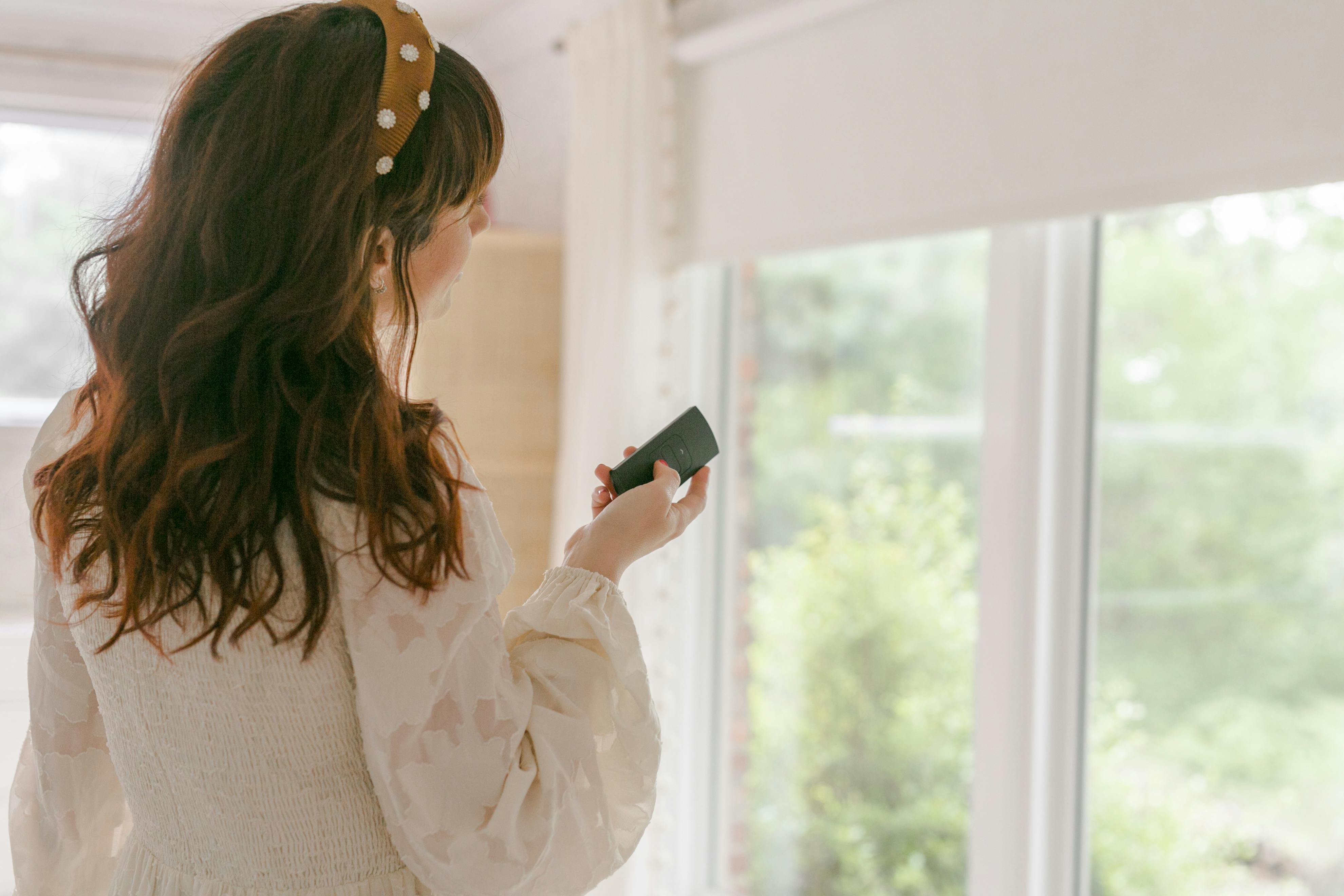 Photo via A Beautiful Mess. Featuring Premium Blackout Roller Shades in Ranier Snowfall.
Motorized shades can be a delightful bonus to buyers, but you may not recoup your entire investment in the sale of your home. Blinds.com Simplicity Shutters, matched to your trim, can raise the perceived value of a home. However they do block some light, so be sure they are fully open for showings.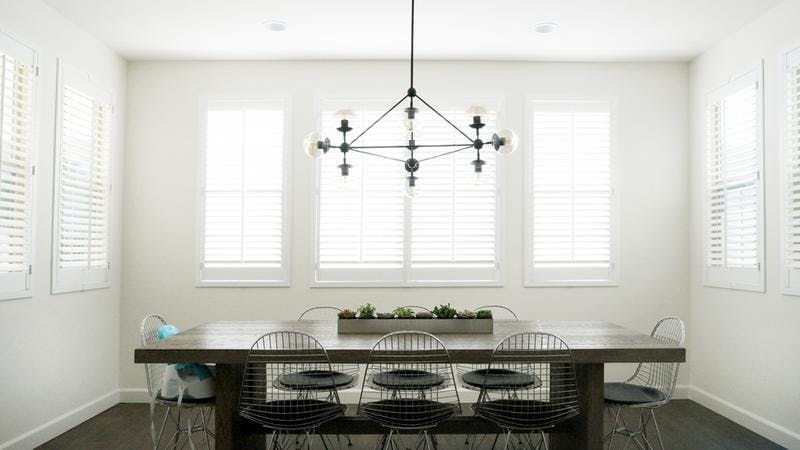 Photo via Merricks Art. Featuring Simplicity Wood Shutters in Bright White.
Do you recommend neutral or colorful window treatments?
Window treatments can be very personal and it is fun to express your style with them. However, for selling your home, it is best to keep it very neutral.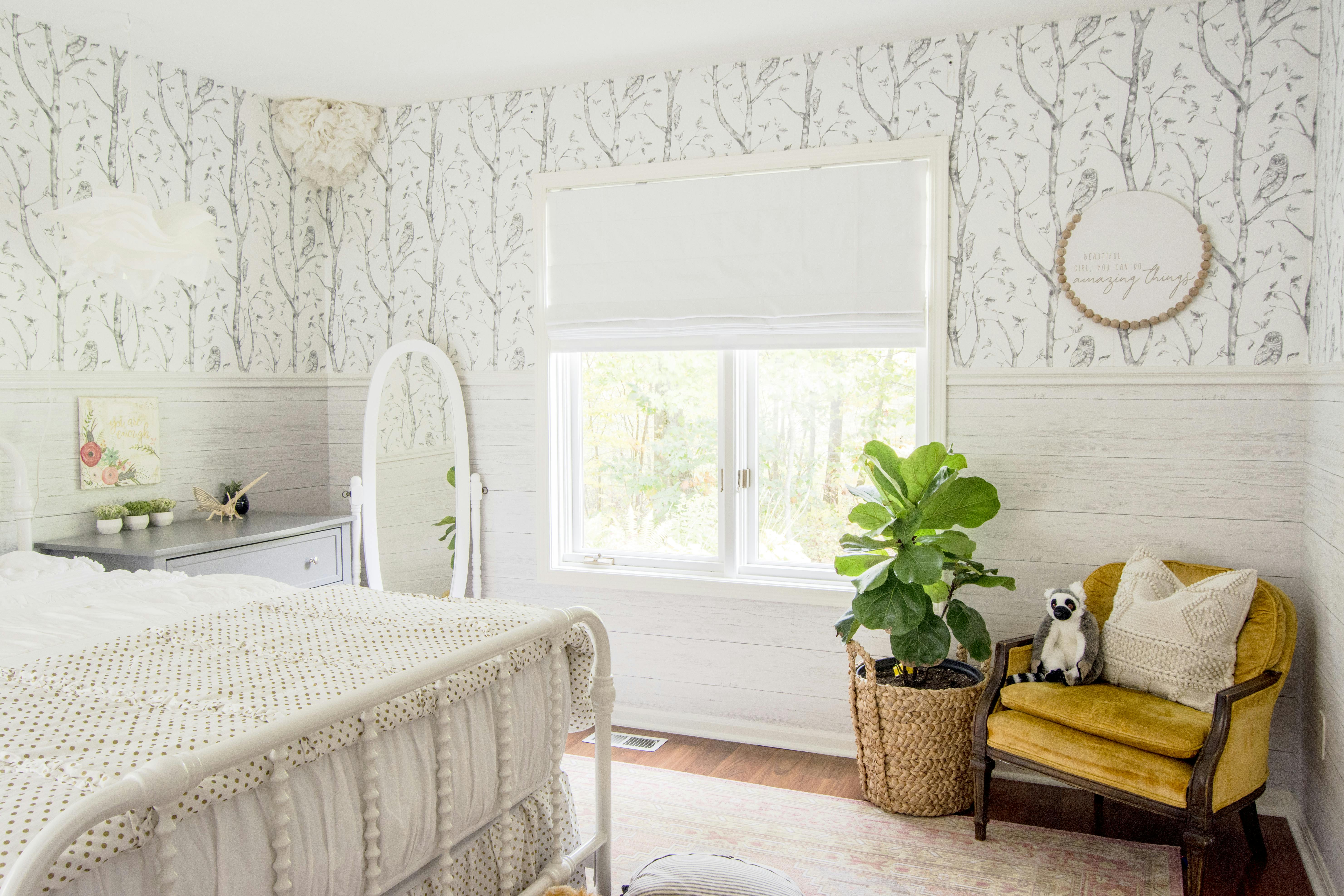 Photo via Grace in My Space. Featuring Premium Roman Shades in Wilmington Bright White.
Roman Shades in solid white (like Blinds.com Premium Roman Shades in Wilmington Bright White) will brighten a room and work with nearly any decor. Just make sure that the undertones of the white or neutral that you choose agree with the other undertones in the space.
For more information on undertones check out this post: How To Choose The Right White (Blinds)
What are the benefits of staging a home yourself vs. working with a professional?
There is a lot that you can do yourself to prepare your home for sale - like making sure that it is ultra-clean, in good repair, and that day-to-day clutter has been dealt with. However, a certified home stager knows the secrets of squeezing every last drop of value so that you walk away with the greatest profit on your home.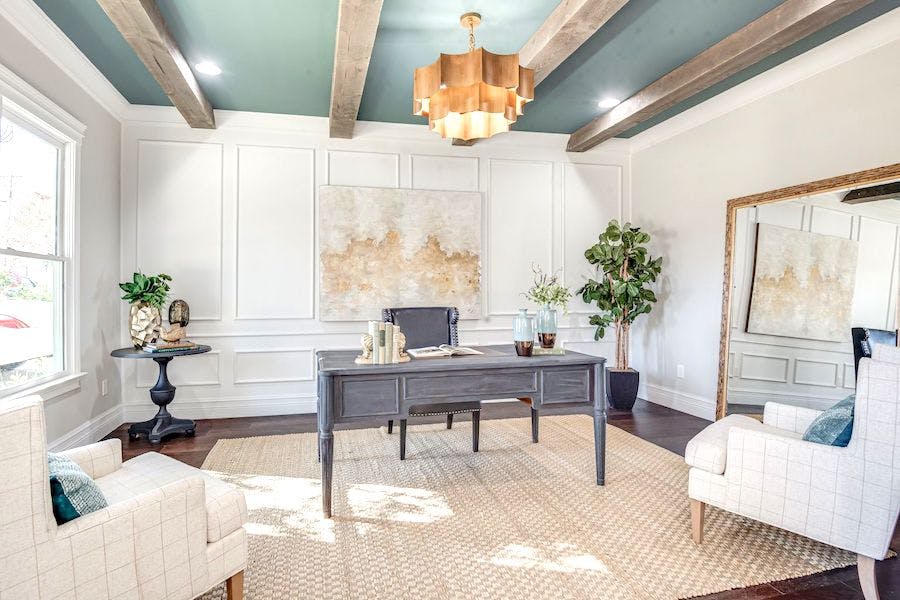 Photo via Staging Studio.
They are experts in influencing buyers' perceptions by highlighting the positive features and reducing any negatives. A trained professional has strategies to increase the perceived size and value. They will turn any home into a dream home.
Have Questions?
If you want to learn more about how to stage your home, or become a professional stager yourself, head over to Staging Studio.
If you're prepping your home for sale and want help updating window treatments, speak to a Blinds.com designer today.
Read More: