Fabric Types for Roman Shades
Some types of curtains and window shades can accommodate a variety of different fabrics. Roman shades are better suited to lighter, thinner materials like linen, cotton, and silk. These fabrics allow the folds of the shade to sit more fluidly on top of one another when raised. They also put less stress on the shade's mechanism.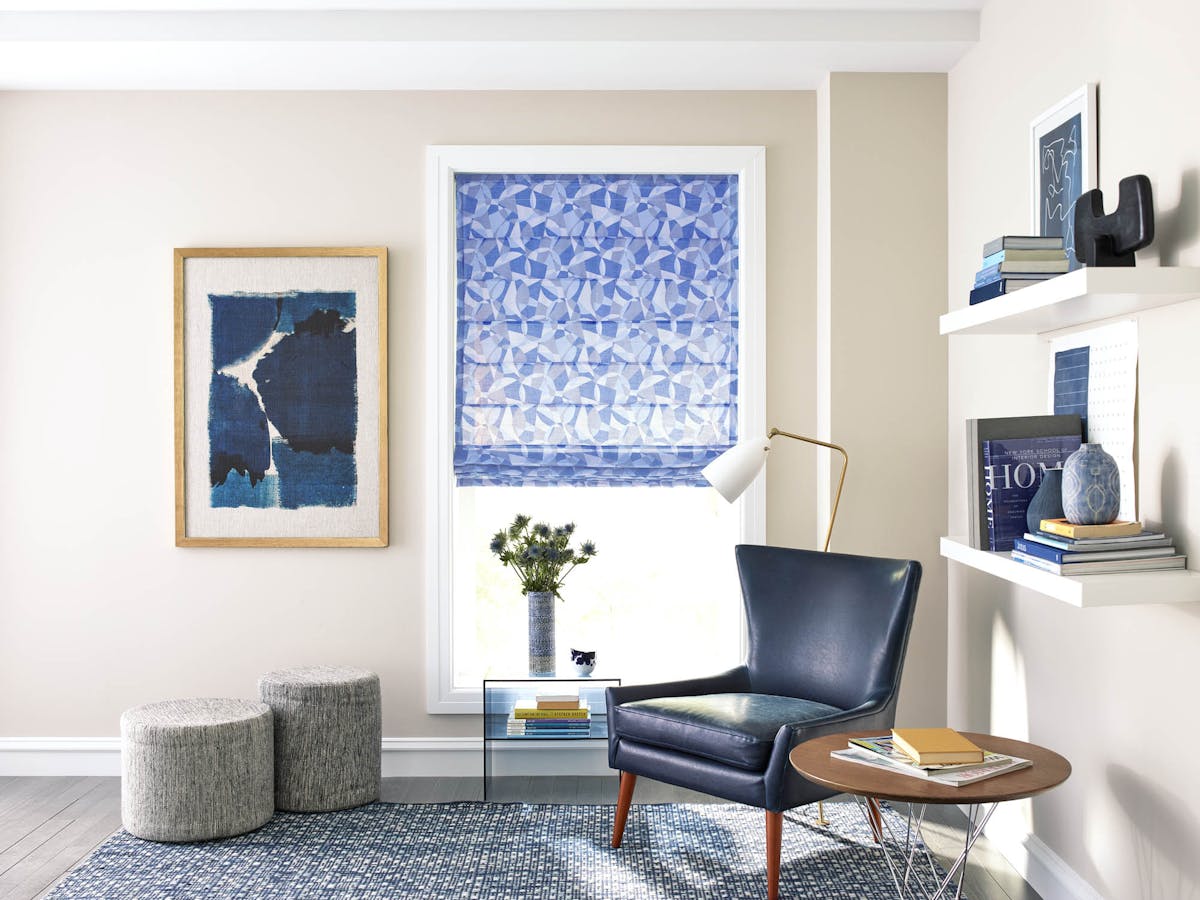 Roman shades come in a variety of fabrics, patterns, and colors. You want to choose the one that best suits your décor, but you also want to make sure you select the proper weight and thickness. Otherwise, you may find the shades don't have a uniform, polished look and are difficult to raise and lower. Here are some of the best fabrics for Roman shades:
Linen
Linen is among the most popular Roman shade fabrics, and for a good reason. Besides adding simple elegance to most design styles, linen is extremely light and airy, so it can be raised and lowered effortlessly. They also create a clean, streamlined look in both the up and down positions.
You also have the option between sheer linen, which allows in a lot of natural sunlight, and linen in blackout shades, which are ideal for bedrooms or media rooms when you want the option to darken a room.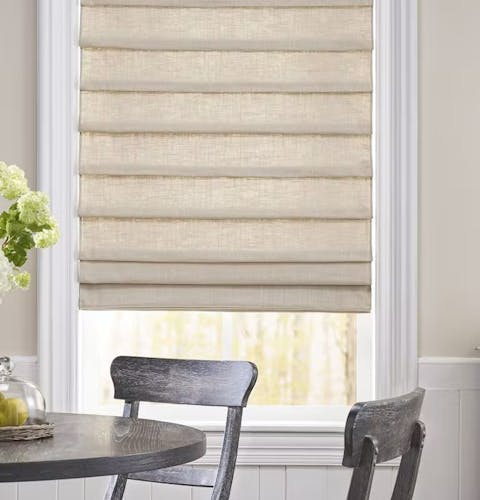 Cotton
Cotton has widely been considered the most versatile fabric, whether for clothing or home décor. It's light, breathable, and casually elegant. You'll find a terrific selection of solid and patterned Roman shades to suit any style, from modern to casual to traditional.
Though a bit thicker and heavier than linen Roman shades, cotton folds easily to create a uniform look when the shade is raised and a clean, crisp appearance when it's lowered.
Linen Blends
If you love the look of linen, you may want to consider a linen blend. You'll find linen/cotton, linen/rayon, and linen/viscose blends that offer more durability than pure linen, are less likely to crease, and cost less.
Polyester
Polyester is not only durable, but it's usually more affordable and eco-friendly. And because it resists moisture, it's ideal for rooms like kitchens and bathrooms that can get steam buildup from cooking or showering. Polyester is also the perfect fabric choice when considering blackout shades.
Roman Shade Fabric Colors, Patterns & Textures
Once you've decided on the type of fabric for your Roman shades, you need to consider a few other things.
Choosing the Right Color
With such a broad spectrum of colors now available, you should carefully consider the entire room and its furnishings when choosing a color. Here are some options to think about: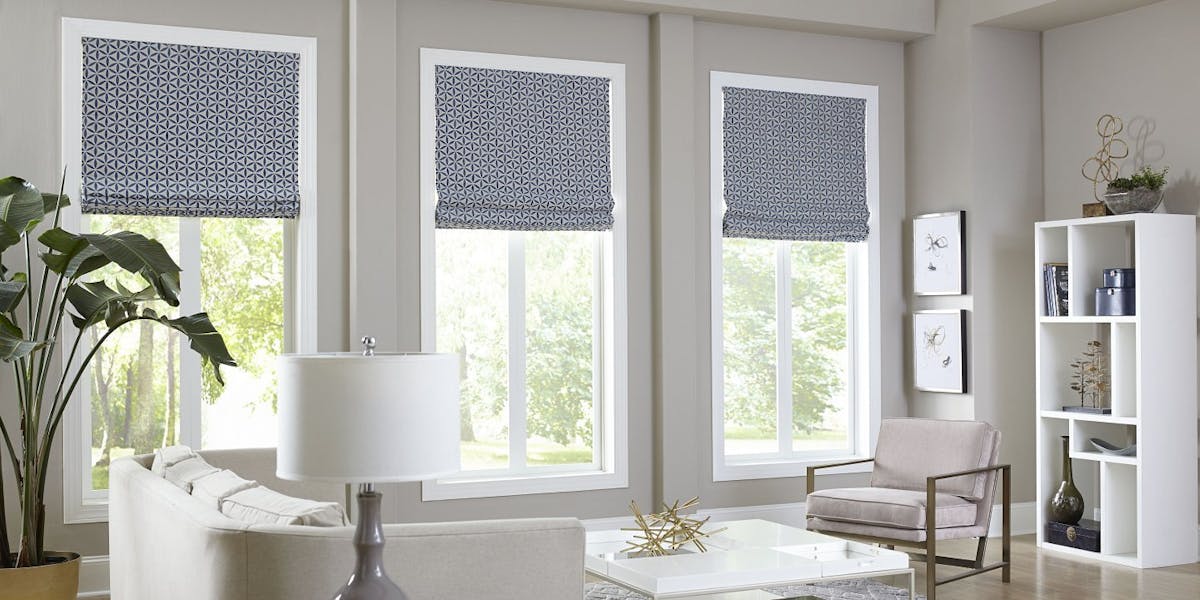 Wall Color: Matching the shade color to your walls creates a clean, uniform look. You can also go a bit lighter on the fabric for a more understated appearance. Looking to go bold? Grey, blue, or black fabric Roman shades against a white backdrop can add a dramatic effect — but if you have a lot of windows, it could be overpowering.
Window Trim Color: The paint color on window trim is often white or a similar shade. If you want to dress up your windows without making them the center of attention, consider a neutral color that creates a simple, minimalist ambiance.
Room Size: If you're decorating a large room with lots of open space and high ceilings, you may want to experiment with a bold, contrasting color for your Roman shades. However, if the room is smaller, a lighter color will give the illusion of a brighter, bigger space.
Patterned and Printed Roman Shades
Consider stripes, florals, or geometric shapes if a solid color doesn't provide the energy level you want for your room. But take into account the size of the room and the number of windows when choosing a pattern.
Vertical stripes can make a longer window appear even more dramatic. If the window is small or narrow, it's best to avoid large, busy prints or patterns that can overwhelm the window and the room's overall design.
Design Tip: If choosing a plain fold Roman shade, it's best to avoid patterns. Because this style has seams that help the fabric fold more smoothly, busy patterns may not align properly at the seams.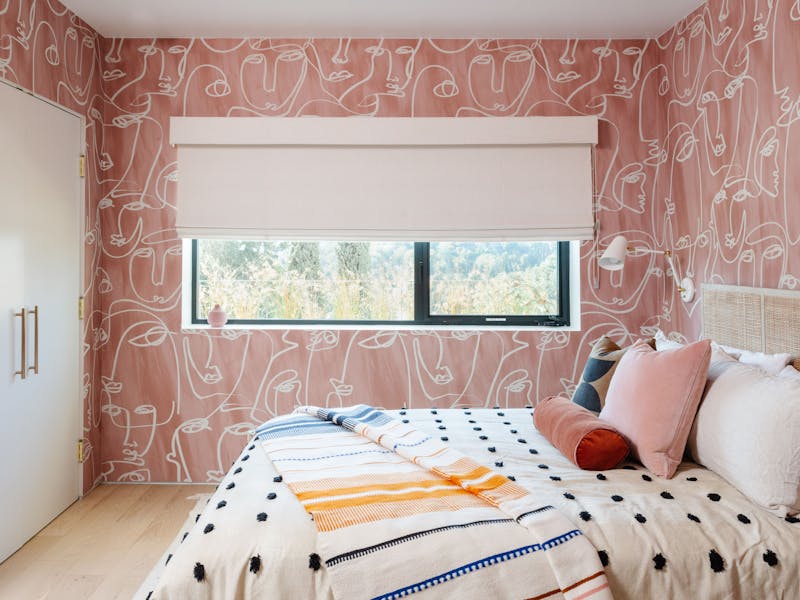 Fabric Texture & Opacity
When choosing the texture of the fabric, you need to consider its opacity. Sheer fabrics create a breezy, casual feeling and allow a lot of natural light. Various levels of sheerness let you control how much light you want to let in.
However, opaque (or room-darkening) shades may be your best bet if you want more privacy in a bedroom or bathroom. Fabric blackout Roman shades take that level of privacy up a notch. Before making a final decision, you may want to try several samples to see which texture gives you the look and amount of light you envision.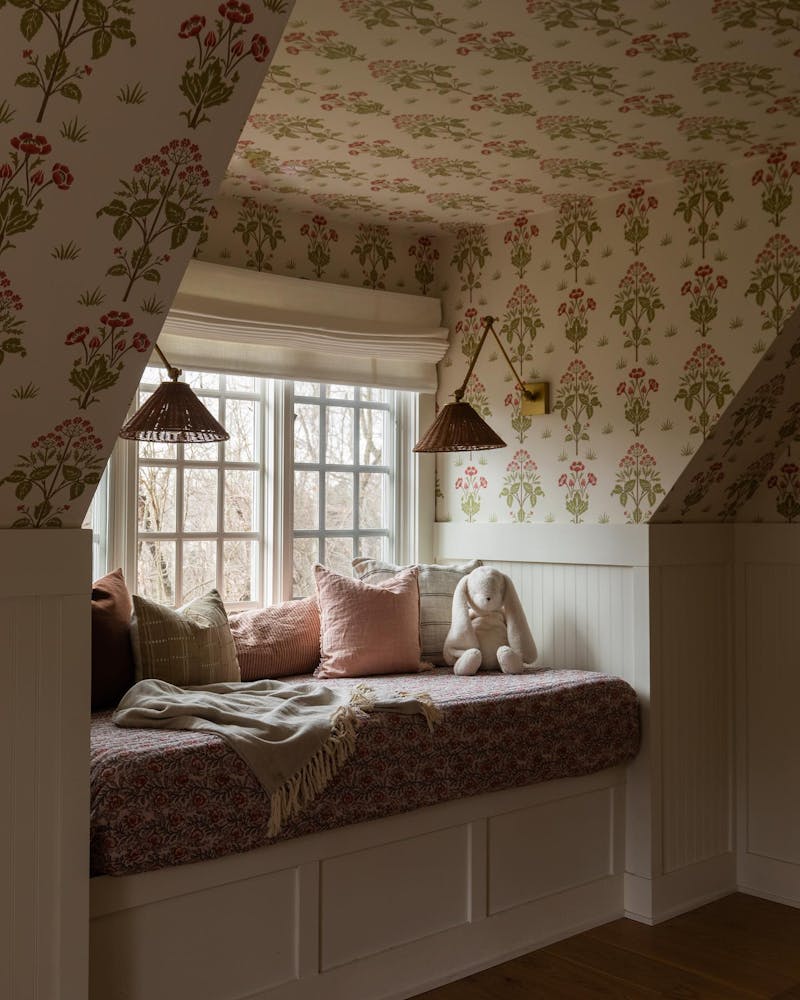 Roman Shade Fabric Liners
As you consider the fabrics, colors, and textures for your Roman shades, you also need to decide just how much natural light  you want in a given room. This will vary — for everyday living areas like kitchens and family rooms, you may want to create a bright, welcoming vibe. However, you'll likely want less light streaming into a bedroom or media room. Consider the pros and cons of each: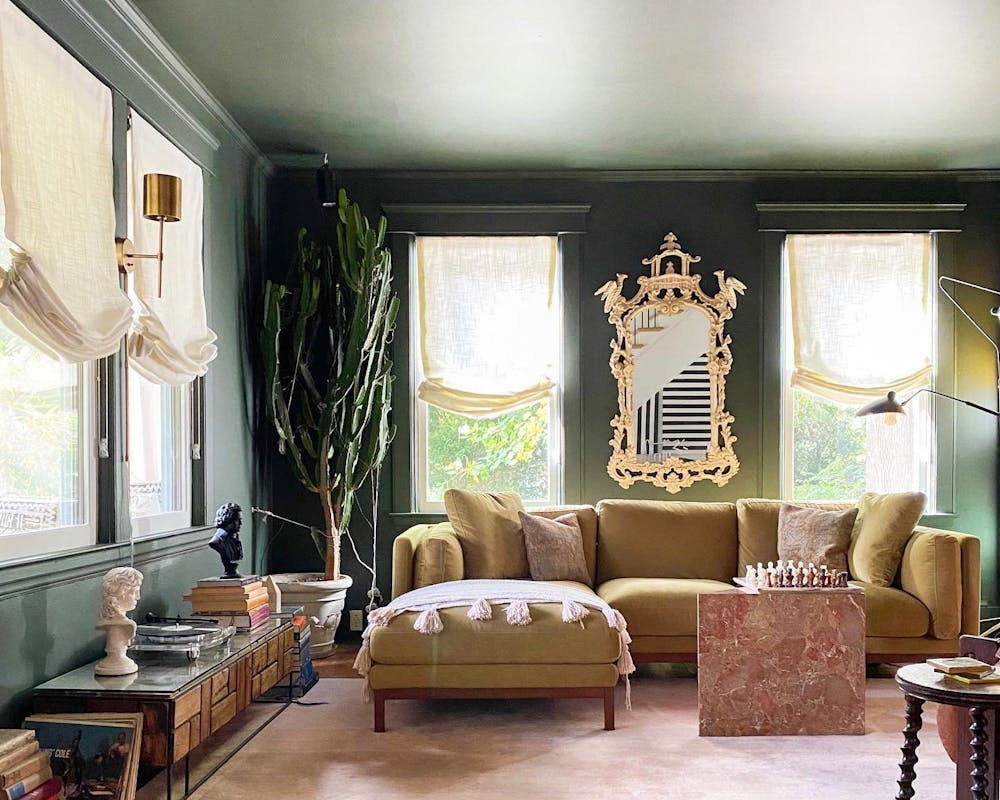 Light-Filtering Shades: These shades allow in the most amount of light. Even when the shades are closed, natural light diffuses into the room for a warm, welcoming atmosphere. But if you're looking for privacy, you should consider another option.
Room-Darkening Shades: These shades add a significant amount of privacy, blocking about 95% of the light entering the space. They're ideal for avoiding a glare when watching television. To create a more open feel, you may want to opt for light-filtering shades.
Blackout Shades: As the name implies, these completely block light from coming through the fabric. Another plus is their energy efficiency. Blackout shades help to maintain the room's temperature from season to season. One notable con is that the lack of natural sunlight can make it harder for your body to wake up.
Some other advantages that all liners provide are:
Protection from both fading and sun damage: Liners will ensure that your shades will last for many years to come and maintain the same beauty as the day you installed them
Making your shades white to the street side: This keeps a clean look for your property but also provides good curb appeal while complying with HOA guidelines. Not only that but they enhance the privacy of your home, ensuring a peace of mind.
Design Tip: Keep in mind that if you choose a fabric in a bold color but don't add a blackout liner, the light filtering through may change the overall color of the room.
Still unsure which fabric, color, or opacity works best for your home and décor? Schedule an appointment with one of our window experts at Blinds.com. They'll help to shed some light on what suits you and your home best.