Bow windows are a beautiful architectural statement that allows natural light to flow into a room, but they can be tricky to cover with blinds, shades or curtains. Here are the best window treatments for bow windows according to our experts.
What Is a Bow Window?
A bow window is a set of four or more windows that form a curve. When thinking about bow windows vs. bay windows, a bay window has one center window facing straight out and two on the sides at an angle. A bow window is comprised of more than three smaller windows at angles to form a curved alcove.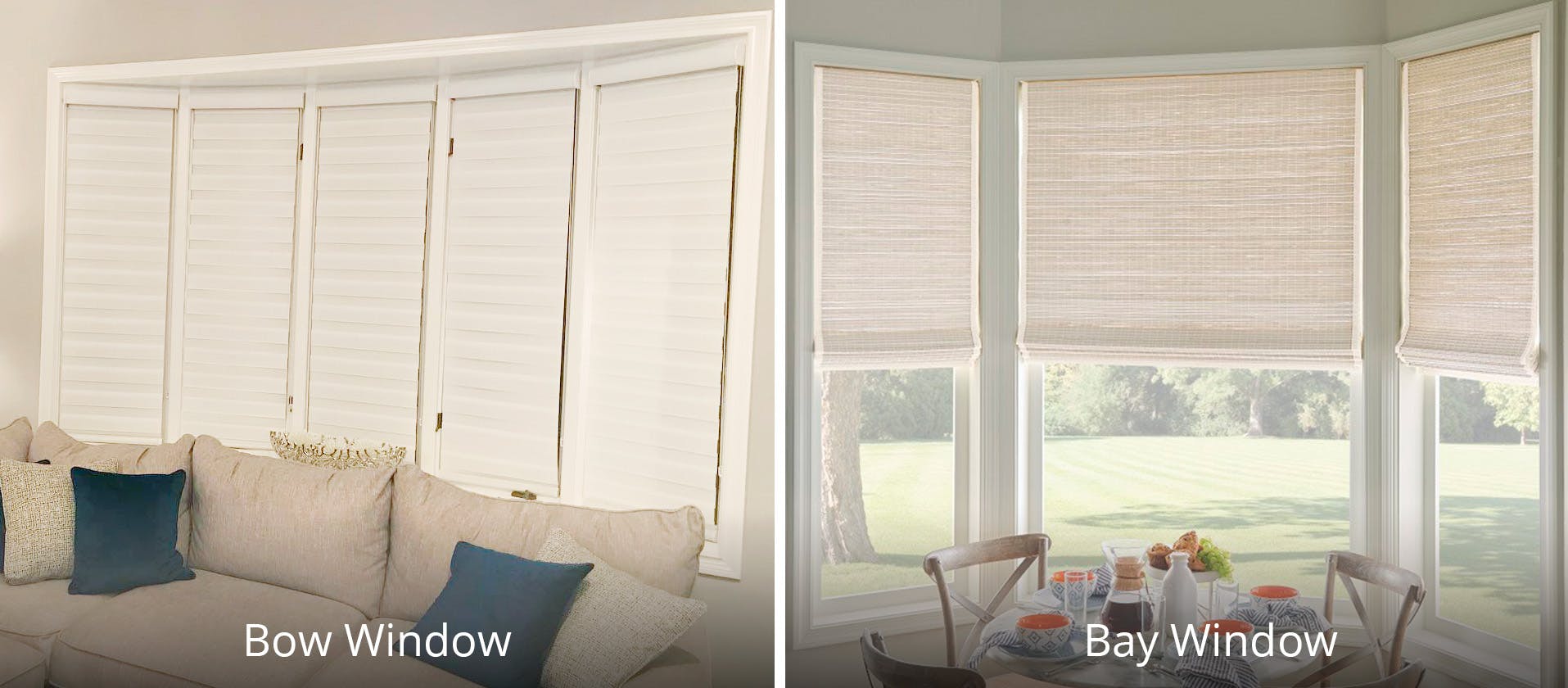 How Do You Cover a Bow Window?
Many bow windows are separated by drywall or molding, allowing window treatments to be mounted in each individual opening. If this is the case, you can install virtually any window covering, like blinds, shades or shutters, on each window without any special considerations.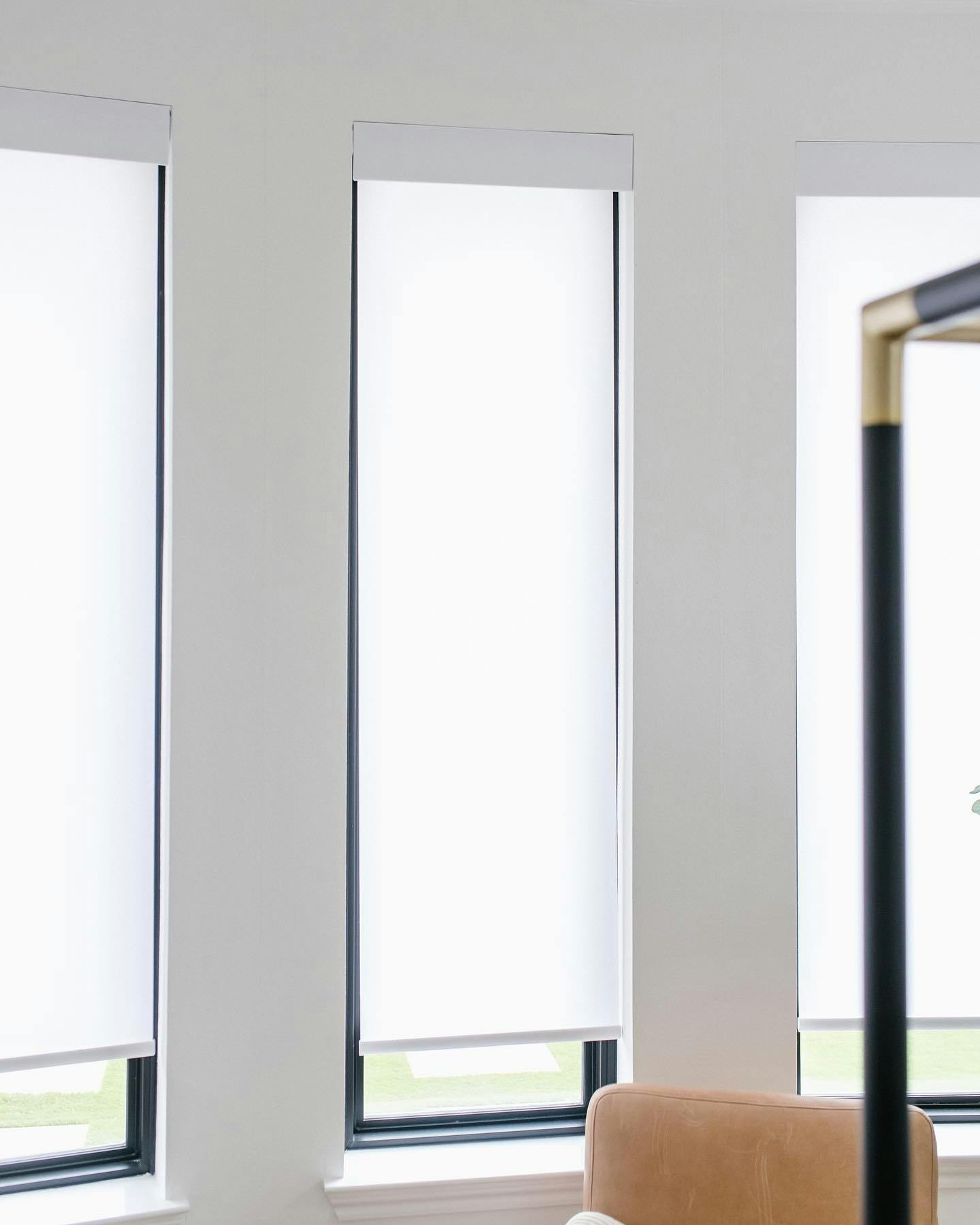 However, if the segments of your bow window are connected into one opening, or if each opening is so shallow that window treatments cannot be installed inside, you'll have to select and install window treatments with a bit more care. The blinds or shades you select will need to be mounted on the wall above the windows, and you'll need to take the angles into consideration so that they do not overlap in the corners. Learn how to measure for bay window blinds or speak to a Blinds.com designer for help placing your order.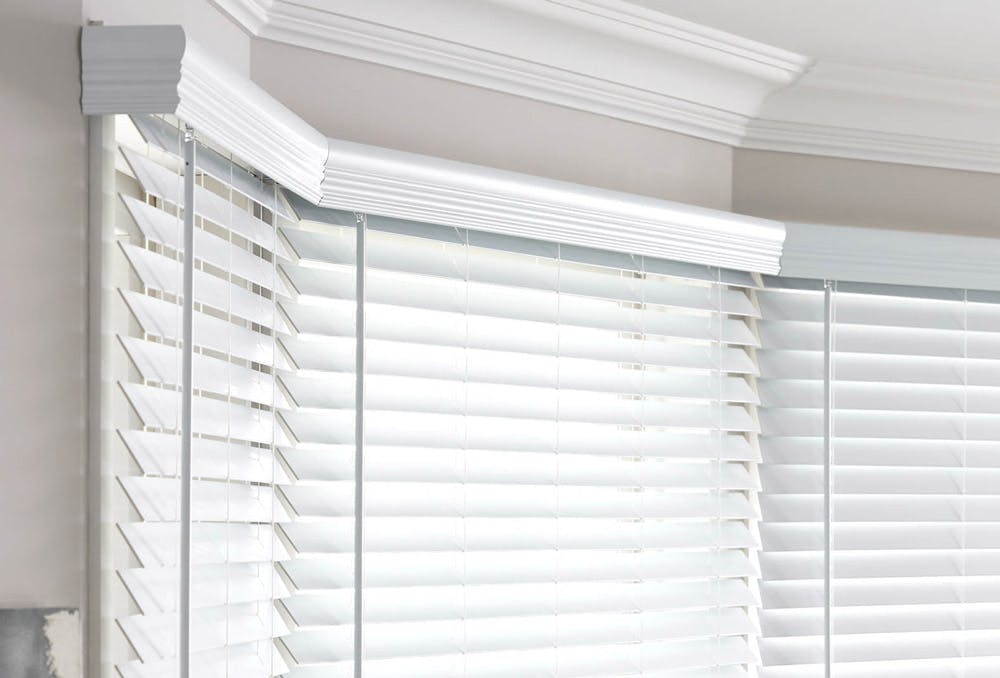 What Is the Best Window Treatment for Bow Windows?
As mentioned above, if your bow windows are divided and you have enough depth, nearly any window treatments style can be installed. We'd recommend white wood or faux wood blinds that coordinate with your trim color, or minimalist roller shades in light filtering or blackout. With this many windows next to each other, a bold pattern could look busy. Also consider a motorized lift so that you can open all of the blinds or shades at once.
If you need to mount your window treatments above the window openings (see instructions for measuring), we recommend cellular shades, roman shades or 1" wood or faux wood blinds. These slimmer window treatments can fit tighter together in the corners for smaller gaps, better coverage and more privacy. Bulky window treatments with large headrails will protrude far out of your window and leave large gaps.
Can You Put Shutters on a Bow Window?
Shutters are typically not recommended for bay windows as they require the most depth of any window treatment to allow the louvers to tilt. Also, in a cramped space like a bow window alcove, you may not have enough room to open the shutter door panels. Consider choosing a faux wood or real wood blind for a similarly classic look.
What Kind of Curtains Do You Put On a Bow Window?
If you want to cover a curved window like a bow or bay window, you'll need a custom made curved curtain rod. These will cost you a pretty penny and are extremely difficult to measure for accurately. Plus, in most cases, the rod's mounting brackets will prevent the curtains from gliding all the way across the rod. If you'd like to add a soft fabric look to your bow window, we suggest roman shades instead.