(January 2020) - Blinds.com analyzed 2019 home decor trends to determine which will continue into 2020. Leveraging their network of design bloggers and influencers, Blinds.com revealed the Top 9 Decor Trends to Try in 2020.
The trends our designers are most inspired by for 2020 are:
1. Ethical Decor + Heirloom Craftsmanship People are reducing waste like single-use straws and plastic bags, but they're also abandoning the "fast fashion" of the decor world and investing in well-made furniture and hand-crafted accessories that are designed to last.
2. Metal Accents and Hardware Metal fixtures like faucets, pendant lights and drawer pulls made a huge impression on us this year. Rather than sticking to one metal for a unified look, most decorators are mixing 2-3 finishes for added depth.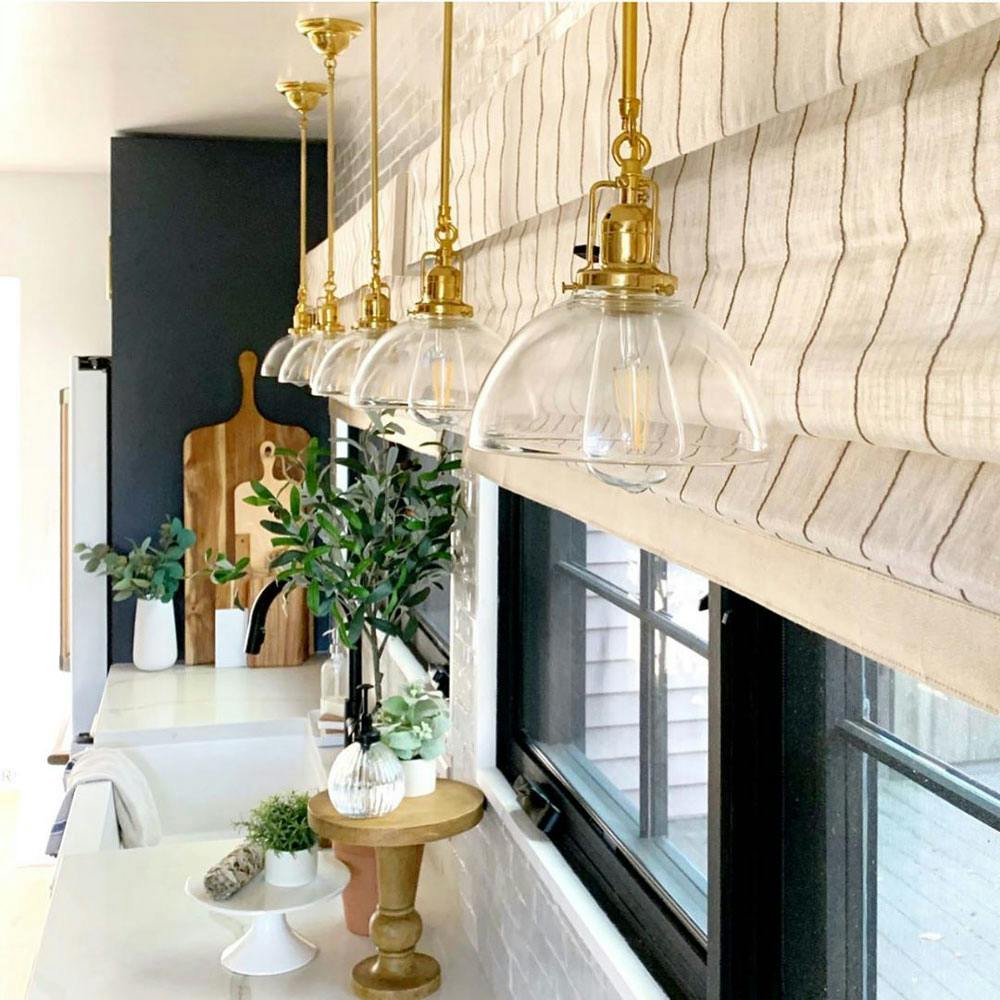 3. Natural Materials, Colors and Patterns For 2020, expect a shift back to light wood tones, plus browns, beiges and warmer off-whites for walls and trim. Grey and cool-toned neutrals have dominated the decor landscape for years but are starting to fade.
4. Maximalism Maximalism puts a new emphasis on self-expression with surprising colors like deep watery blues, hunter greens and jewel tones. Layering in textural accessories and plenty of house plants completes the look.
5. The '70s (and '80s) These decades have made a comeback, leading with terrazzo and '70s palettes of greens, oranges, marigolds and warm wood tones. Curvy retro furniture and graphic Memphis design motifs are also showing up in droves.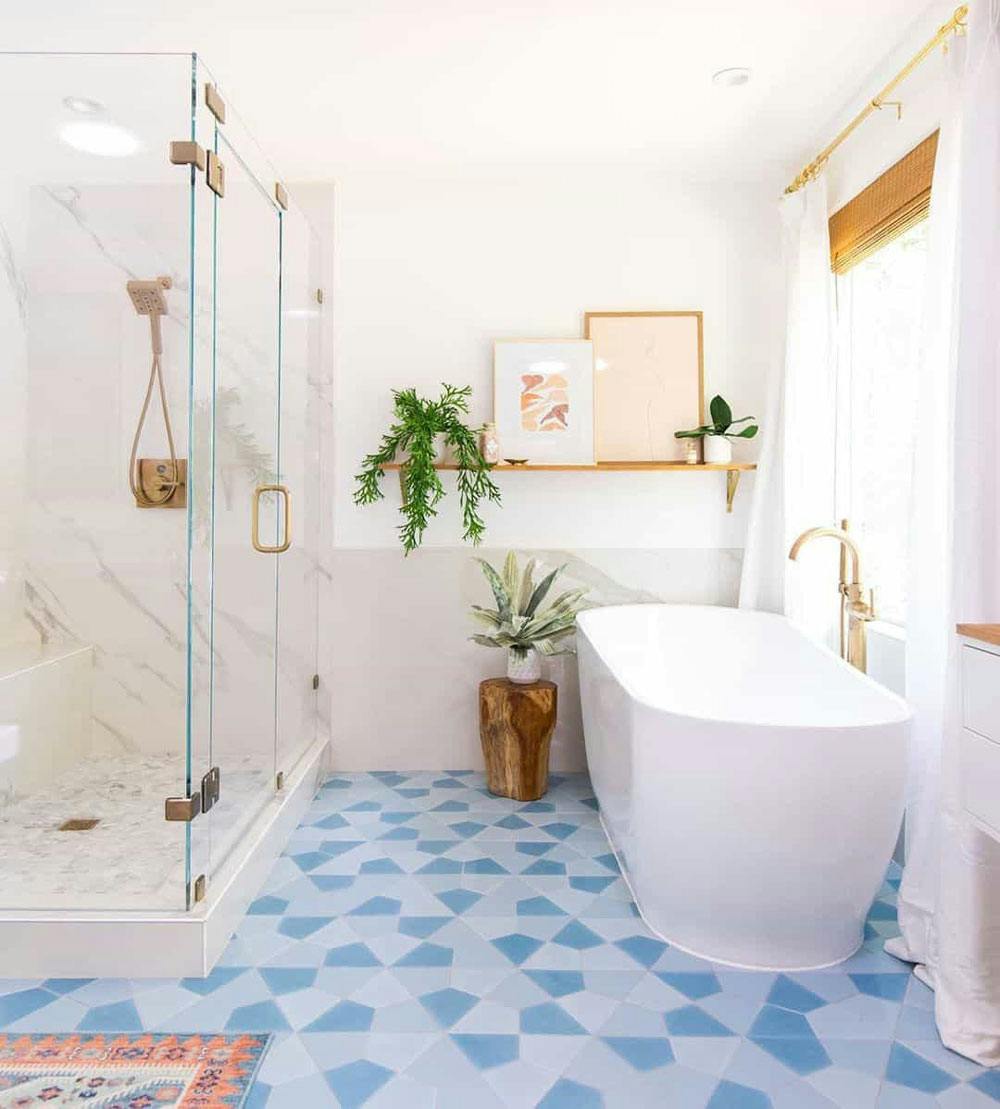 6. Statement Tile Think outside the subway tile. Colorful geometric patterns, intricate mosaic floors, imperfect handmade tiles, stacked grid layouts and black-and-white harlequin tile floors will be everywhere in 2020.
7. High Contrast Color Dark colors are the "it" look for 2020, starting with Pantone's color of the year, Classic Blue. Additionally, painting walls and ceilings with moody hues like black, dark brown and deep green add coziness.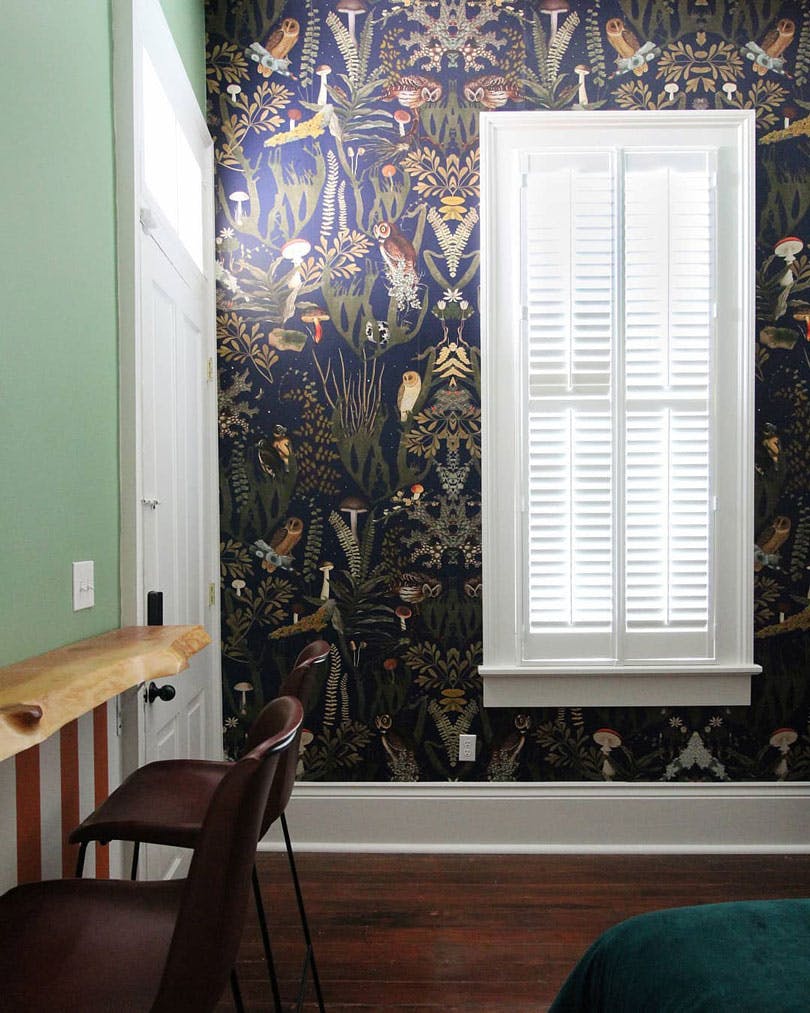 8. Wallpaper Wallpaper is hip again, especially nature-inspired patterns in moody colors or light and airy patterns with hand-drawn, simple designs.
9. Period-Appropriate Restorations Bringing back wood paneling, stained wood molding, wallpaper, mosaic floors and individualized rooms will be easier in 2020, with more bloggers documenting restorations of 100+ year old homes.
These trends can be added to the strong foundation provided by the room's bones – including window treatments.
Blinds.com's Window Treatment Best Sellers in 2019
Window treatments set a room's style. We analyzed the data from over 1 million sales in 2019 to evaluate how sales reflect design trends. The results are revealed in our report, The Blinds People Buy the Most.

These five products were customer favorites in 2019:
Cellular Shades
Faux Wood Blinds
Roller Shades
Sheer Shades
Wood Blinds
Along with these products, other trends have emerged:
Motorization of window treatments is a mainstay, with homeowners leveraging home automation and smart home technology.
Color trends stay true to white, with the addition of rose, black and grey.
Shutters are the fastest growing category.
Cordless lifts were twice as popular as corded blinds in total sales.
Using this data can help buyers make smart choices when investing in window treatments.
ABOUT BLINDS.COM
Blinds.com is part of The Home Depot's industry-leading family of brands, and the largest e-commerce retailer of window coverings in the world – covering over a million windows a year since 1996. Blinds.com makes ordering custom blinds, shades, shutters and draperies surprisingly easy with over 30,000 five-star reviews, award-winning customer service, SureFit Guarantee and in-home measure and installation services. Shop online at Blinds.com or call 1-800-505-1905 to speak to one of 200+ blinds experts.