Light Filtering Roller Shade
35% OFF WITH CODE "HOME" ENDS 1/19
Known for their simplicity and versatility, Bali Light-Filtering Roller Shades are perfect for those who want a stylish window treatment that lets filtered light shine through.
Read More.
Estimated Ship Date:

02/01/2021
Want Professional Measuring & Installation?
Find a Pro
Select a color to see the preview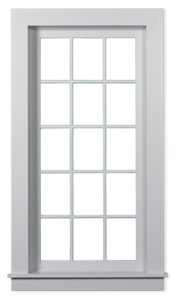 Roll over image to zoom in
Sample orders are limited at this time and should be available for this product soon!
Light Filtering Colors

$124.99

Manhattan White 11101

$148.99

Candid Snowfall 15102

$148.99

Tahoe Fresh Snow 14711

$100.99

Ornamental Frosty 14402

$124.99

Devotion Snowflake 00201

$124.99

Harbor Cascade 01006

$148.99

Candid Flecked White 15100

$100.99

Estevan Boutique 14602

$66.99

Promenade Sachay 1231

$124.99

Manhattan Off White 11102

$200.99

Landscape Snowfield 15401

$148.99

Fiji White Pearl 16202

$148.99

Fiji Warm Gray 16201

$148.99

Fiji Light Tan 16203

$148.99

Acadia Vintage Veil 14811

$100.99

Reception Leisure 14303

$148.99

Profile Dockside 13504

$200.99

Robin Waterlily 17401

$200.99

Robin Dreamy Mist 17402
Description
Known for their simplicity and versatility, Bali Light Filtering Roller Shades are perfect for those who want a stylish window treatment that lets filtered light shine through. These roller shades are available in varied opacities, all of which block damaging UV rays and reduce heat transmittance.
Bali Light Filtering Roller Shades offer several options for customization. They are available in fashion-forward colors and can be embellished with a scalloped hem and matching trim. A variety of lift choices is also available to tailor these shades to meet your specific needs.
Install time: 20 minutes
We Recommend:
Continuous chain loop is helpful for operating wider, heavier shades.

Cordless lift eliminates the hassle of cords and the possibility of cord entanglement, and features a unique dual-speed breaking system and tension control.

The Smart Pull system, perfect for hard-to-reach shades, lets you raise or lower your shade with a few simple tugs of a pull cord which never changes in length.

AutoView™ Motor Control lets you control multiple hard-to-reach shades from anywhere in your home, up to 65 feet. An optional single channel remote is also available to control shades individually or in a group.

If you would like your shade to unroll from the front of the roll, rather than from the back, specify a reverse roll.
Considerations:
Light-filtering fabrics do reveal shadows and silhouettes to the outdoors. If total privacy is needed, a Blackout Roller Shade might be a preferable choice.
Coordinating Products:
Click here to see other products that are available in many of the same materials.
Child Safety Information:
This product can be made safer for places where children and pets may be present, with the selection of the Cordless or Motorized upgrade. All other versions of this product have cords that may be accessible, and are not recommended for windows where children or pets may be present.
Warranty:
With the assurance of the Blinds.com Warranty, you can trust that this product will last and provide added value and beauty to your home.
Surefit™ Guarantee
With SureFit™, a Blinds.com exclusive, we make sure you have complete peace measuring for any product we offer. If you made a mistake measuring your blind, we'll remake it at no cost to you. * You don't even pay for the return shipping of your old blind!
*You only pay if there's a price difference between your old and new blind, or if the new blind requires a shipping fee (generally, this applies when it's over 94" wide).
Important Disclaimer:
Limit 1 remake per item; 4 item remakes per household per lifetime (unless the error is ours, in which case, we'll make it right!).
Same-product exchanges only, within 30 calendar days of receipt of package.
Changes are restricted to size and mount only.
Refunds are not offered under this guarantee.
Not Covered Under This Guarantee:
Commercial orders: any order containing 25 or more of the same product, of tax exempt status, or containing any Blinds.com Commercial brand product.
Any product ordered outside our recommended sizes or specifications, which can be found on the product page.
Standard Blind Specifications
Minimum Width: 13"
Maximum Width: 120"
Minimum Height: 13"
Maximum Height: 120"
Inside Mount Light Gap, Control Side: 3/4'' - 1''
Inside Mount Light Gap, Cordless/ Motorized/ Non - Control Side: 3/8'' - 3/4''
Inside Mount Light Gap, All Shades with Cassette: 1/2'' - 1''
No Valance Mounting Requirements
Continuous Cord Loop and Motorized Lift Min. Inside Mounting Depth: 3/4"
Cordless and Smart Pull Lift Min. Inside Mounting Depth: 2"
Fully Recessed Depth: 4 ½" – 4 ¾"
Add 7/8" for motorized
Small Cassette Valance Mounting Requirements
Continuous Cord Loop and Motorized Lift Min. Inside Mounting Depth: 1 3/8"
Cordless and Smart Pull Lift Min. Inside Mounting Depth: 1 ½"
Fully Recessed Depth: 3 5/8"
Add 7/8" for motorized
Medium Cassette Valance Mounting Requirements
Continuous Cord Loop and Motorized Lift Min. Inside Mounting Depth: 1 3/4"
Cordless and Smart Pull Lift Min. Inside Mounting Depth: 2"
Fully Recessed Depth: 4 ¼"
Add 7/8" for motorized
Large Cassette Valance Mounting Requirements
Continuous Cord Loop and Motorized Lift Min. Inside Mounting Depth: 1 3/4"
Cordless and Smart Pull Lift Min. Inside Mounting Depth: (Large Cassette not available)
Fully Recessed Depth: 5 ½"
Add 7/8" for motorized
Contour Valance Mounting Requirements
Continuous Cord Loop and Motorized Lift Min. Inside Mounting Depth: 2 7/16"
Cordless and Smart Pull Lift Min. Inside Mounting Depth: 2"
Fully Recessed Depth: 5 ¼"
Add 7/8" for motorized
Optional Upgrades:
Smart Pull System
Motorization works with Radio Frequency
Decorative Scallop Hem and Trim Options
Valance Options
Reverse Roll
Previously Viewed Products