Northern Heights 2 in. Wood Blind
35% OFF WITH CODE "HOME" ENDS 1/19
With color-coordinated hardware, a decorative valance, and durable light-weight slats, these blinds earn their popularity and all-purpose status.
Read More.
Estimated Ship Date:

01/28/2021
Want Professional Measuring & Installation?
Find a Pro
Select a color to see the preview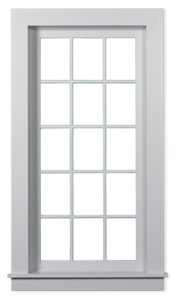 Roll over image to zoom in
Sample orders are limited at this time and should be available for this product soon!
Wood Colors $

$71.99

Sandblast Snowstorm SB318

$71.99

Distant Thunder 1839

$71.99

Sandblast Heron Grey SB841

Premium Colors $$

$118.99

Rustic Bourbon R1465

$118.99

Distressed Shadow 1572

$118.99

Rustic Koala R1761

$118.99

Distressed Canyon 1070
Description
One of our long-time customer favorites, Bali's Northern Heights 2" Wood Blinds feature 100% pure North American hardwood which provides an elegant style and long-term durability. The lightweight slats and sturdy construction have shown a distinct advantage to other faux wood and wood options. With color-coordinated hardware, a decorative valance, and durable light-weight slats, these blinds earn their popularity and all-purpose status. Plus a wealth of stain and color options, including everything from light whites and neutral tones to deep colors like Teriyaki and Ebony, you can get the ultimate blinds customizable to your exact design needs.
Cloth tapes add personality and light control. Available in a variety of patterned and solid color options.

Routeless slats provide tighter control and seals out excess light. They also slide in and out for an easier way to clean. Only available corded lift.

Comes with your choice of wand or cord tilter. Or upgrade to cordless lift for ease of operation and a smooth, clean look.

Sculpted valance options let you add a dash a flair to your blinds. Premium Traditional Valance will match blind color. 3 1/2" Premium Traditional Valance will match blind color.

Comes with standard tassels in matching colors. Or upgrade with decorative antique brass or flared tassels.

Hold down hardware helps secure the bottom of the shade. Ideal for outside window and door mounts. Spacers blocks also available for hard-to-fit outside mounts.

Add 2-on-1 headrail in large windows to avoid excessive weight.

Because they are high-quality hardwood, the large slats in these blinds produce a large stack at the top of the window when raised, which may block some of your view.

Features both paint and stain colors to match any decor.

2" slat features 100% pure North American hardwood for a quality, classic look.

Cordless lift option available.

Wood blinds are not recommended for high moisture or high humidity rooms.

Please note, if you are looking for the Bali Elegant Expressions colors in store, they are located in a separate Bali Elegant Expressions product book.

Click here to shop more wood blinds

Click here to see more Bali products
Safety Compliant with CPSC child safety guidelines. For extra child safety precautions, cordless controls are recommended.
Swatches are free, up to 10 per customer. If you order more than 10, only the first 10 will be shipped.
Surefit™ Guarantee
With SureFit™, a Blinds.com exclusive, we make sure you have complete peace measuring for any product we offer. If you made a mistake measuring your blind, we'll remake it at no cost to you. * You don't even pay for the return shipping of your old blind!
*You only pay if there's a price difference between your old and new blind, or if the new blind requires a shipping fee (generally, this applies when it's over 94" wide).
Important Disclaimer:
Limit 1 remake per item; 4 item remakes per household per lifetime (unless the error is ours, in which case, we'll make it right!).
Same-product exchanges only, within 30 calendar days of receipt of package.
Changes are restricted to size and mount only.
Refunds are not offered under this guarantee.
Not Covered Under This Guarantee:
Commercial orders: any order containing 25 or more of the same product, of tax exempt status, or containing any Blinds.com Commercial brand product.
Any product ordered outside our recommended sizes or specifications, which can be found on the product page.
Standard Blind Specifications
Minimum Width: 8"
Maximum Width for single headrail: 96"
Minimum Height: 12"
Maximum Height: 120"
Minimum Width for cordless: 13"
Maximum Width for cordless: 84"
Maximum Height for cordless: 86"
Approximate Inside Mount Deduction: 1/2"
Maximum Width with multiple blinds on 1 headrail: 120"
Mounting Requirements
Minimum Inside Mount Depth: 3/4"
Min. Inside Mount Depth (fully recessed): Cord Tilt 2 5/8" / Wand Tilt 3 3/8"
Minimum Outside Mounting Surface: 1 3/4"
Optional Upgrades:
No Holes Option
Standard Valance will match blind color
Premium Traditional Valance will match blind color
3 1/4" Eloquence Valance will match blind color
2 on 1 Headrail
3 on 1 Headrail
Cordless
Premium Traditional Valance
Cloth Tapes
Hold Downs
Add-On Products
Previously Viewed Products