Light Filtering Vertical Cellular Shade
30% OFF WITH CODE "FALLRENO" ENDS 9/29
A truly amazing solution for covering wide windows and sliding patio doors, the Light Filtering Vertical Cellular Shade is easy to use, brilliantly diffuses natural light and is available in beautiful colors.
Read More.
Estimated Ship Date:

10/08/2020
Your price and/or size has been adjusted based on the availability.
Want Professional Measuring & Installation?
Find a Pro
Select a color to see the preview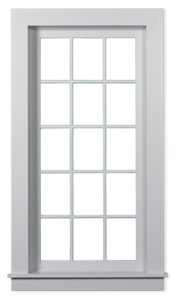 Roll over image to zoom in
Sample orders are limited at this time and should be available for this product soon!
3/4 Single Cell Colors

Cloud LC2001

Eggshell LC2002

Candlelight LC2501

Tamarind LC2003

Aspen LC2503

Parchment LC2510

Sunlight LC2504

Sunflower LC2505

Beach LC2506

Trail LC2507

Carnation LC2303

Rose LC2304

Fog LC2108

Plum LC2802

River Rock LC2104

Silverdrop LC2109

Moonlight LC2101

Smoke LC2106

Steel LC2202

Onyx LC2201

1 1/4" Single Cell Colors

Cloud GS2001

Eggshell GS2002

Candlelight GS2501

Tamarind GS2003

Aspen GS2503

Parchment GS2510

Sunlight GS2504

Sunflower GS2505

Beach GS2506

Trail GS2507

Carnation GS2303

Rose GS2304

Fog GS2108

Plum GS2802

River Rock GS2104

Silverdrop GS2109

Moonlight GS2101

Smoke GS2106

Steel GS2202

Onyx GS2201
Description
Chosen to accompany our popular light filtering shade in the Blinds.com's complete product line of cellular products, the Blinds.com Light Filtering Vertical Cellular Shade guarantees you can carry out the same stylish look and trusted Blinds.com durability throughout your entire home, including your windows, doors and skylights.
The Blinds.com Light Filtering Vertical Cellular Shade proves a thoughtful solution for wide windows, picture windows, sliding patio doors and even as a room divider. Not only does the shade diffuse natural light, but it adds privacy and added insulation for a happy and purposeful ambiance without harsh sun or glare. The ability to open your shade horizontally also adds needed functionality and is easy to operate. Several "stack" options are available, and you may choose the stack style that works best for your space whether you need your shade to open side-to-side, from the center, from each side inward or even split.
With several popular colors to choose from, these shades will work with any design type and decor and come with a white backing, which ensures a uniform appearance from the street. These shades are easy to operate and are available as single-cell constructions in either a large ¾" cell or an extra-large 1 ¼"cell.
Whether you need privacy coverage for a patio door or an unassuming and creative room divider, this modern solution makes it easy to create a custom look with a designer feel for any home.
Installation Time: 60-90 minutes
Considerations
Rails color will be determined by fabric color. Rail colors available are White, Off White and Silver.
Coordinating Products:
Shop the entire Blinds.com Cellular Shade Collection here.
Child Safety: This product does not have accessible cords and is considered to be safer for homes where children and pets may be present.
Surefit™ Guarantee
With SureFit™, a Blinds.com exclusive, we make sure you have complete peace measuring for any product we offer. If you made a mistake measuring your blind, we'll remake it at no cost to you. * You don't even pay for the return shipping of your old blind!
*You only pay if there's a price difference between your old and new blind, or if the new blind requires a shipping fee (generally, this applies when it's over 94" wide).
Important Disclaimer:
Limit 1 remake per item; 4 item remakes per household per lifetime (unless the error is ours, in which case, we'll make it right!).
Same-product exchanges only, within 30 calendar days of receipt of package.
Changes are restricted to size and mount only.
Refunds are not offered under this guarantee.
Not Covered Under This Guarantee:
Commercial orders: any order containing 25 or more of the same product, of tax exempt status, or containing any Blinds.com Commercial brand product.
Any product ordered outside our recommended sizes or specifications, which can be found on the product page.
Standard Blind Specifications
Minimum Width: 30"
Maximum Width: 120"
Minimum Height: 24"
Maximum Height: 120"
Approximate Inside Mount Width Deduction: 3/8"
Approximate Height Deduction: 5/8"
Fabric stack height for Left or Right stack and Split Stack: 6 3/4"
Fabric stack height for traveling center stack is 10 5/8"
Fabric stack height for Day & Night Shade: 6¾" on the left and 6¾" on the right.
Standard Shade Rail Will Be White, Off White or Silver in color.
Mounting Requirements
Minimum Inside Mount Depth: 1 1/2"
Minimum Inside Mount Depth (fully recessed): 3 1/8"
Minimum Outside Mounting Surface: 2"
Optional Upgrades:
Split Stack
Traveling Center Stack