Premium Light Filtering Vertical Cellular Shade
25% OFF WITH CODE "GAMEON" ENDS 2/4
Blinds.com Premium Light-Filtering Vertical Cellular Shades are a beautiful, insulating alternative to drapes for covering large picture windows and patio doors.
Read More.
7

business days
Normally made in
Want Professional Measuring & Installation?
Find a Pro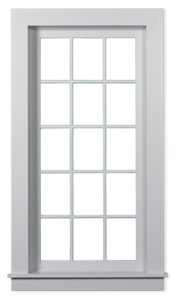 Roll over image to zoom in
3/4" Light Filtering Cellular Colors

$165.99

Moonlight 3BLF-836

$165.99

White Sand 3BLF-842

$165.99

Soft White 3BLF-818

$165.99

Snowflake 3BLF-843

$165.99

Sandcastle 3BLF-813

$165.99

Linen White 3BLF-815

$165.99

Mellow Yellow 3BLF-810

$183.99

Golden Hue 3SBL-705

$183.99

Fresh Toffee 3SBL-704

$165.99

Faded Khaki 3BLF-819

$165.99

Dark Beige 3BLF-823

$165.99

Bare Branch 3BLF-838

$165.99

Taffy Apple 3BLF-816

3/4" Single Cell Prints

$183.99

Candlelight 3SBL-701

$183.99

Early Light 3SBL-702

$183.99

Honey White 3SBL-700

$183.99

Gingerbread 3SBL-707
Description
Blinds.com Premium Light Filtering Vertical Cellular Shades are a beautiful, insulating alternative to drapes for covering large picture windows and patio doors. Compared to other national brands, these shades offer comparable styling and function for a much lower price.These shades will not only block harsh sun and filter soft light, but also provide you with year-round insulation, sound absorption and ultraviolet protection.
Choose from a soothing, varied palette that reflects today's design trends, while a white backing ensures a uniform appearance to the street. Sturdy top and vertical rails are coated with a white finish and come with a color-coordinated track. A hole-free design ensures your privacy at all times, and the absence of cords reduces potential hazards.
Install Time: 60 - 90 minutes
We Recommend:
The insulating properties of cellular shades make these shades ideal in climates with extreme heat or cold.
Considerations:
Light-filtering fabrics offer daytime privacy but may reveal shadows to the street at night. If total privacy is needed at night, consider one of our blackout shades.
Coordinating Products:
Click here to see other products that are available in many of the same materials.
Child Safety Information:
This product does not have accessible cords, and therefore is safer for places where children or pets may be present.
Warranty:
With the assurance of the Blinds.com Warranty, you can trust that this product will last and provide added value and beauty to your home.
Surefit™ Guarantee
With SureFit™, a Blinds.com exclusive, we make sure you have complete peace measuring for any product we offer. If you made a mistake measuring your blind, we'll remake it at no cost to you. * You don't even pay for the return shipping of your old blind!
*You only pay if there's a price difference between your old and new blind, or if the new blind requires a shipping fee (generally, this applies when it's over 94" wide).
Important Disclaimer:
Limit 1 remake per item; 4 item remakes per household per lifetime (unless the error is ours, in which case, we'll make it right!).
Same-product exchanges only, within 30 calendar days of receipt of package.
Changes are restricted to size and mount only.
Refunds are not offered under this guarantee.
Not Covered Under This Guarantee:
Commercial orders: any order containing 25 or more of the same product, of tax exempt status, or containing any Blinds.com Commercial brand product.
Any product ordered outside our recommended sizes or specifications, which can be found on the product page.
Standard Blind Specifications:
Minimum Width: 12"
Maximum Width: 144"
Minimum Height: 24"
Maximum Height: 120"
Inside Mount Width Deduction: 3/16"
Inside Mount Height Deduction: 1/2"
Mounting Requirements:
Minimum Inside Mount Depth: 3/4"
Min. Inside Mount Depth (fully recessed): 4"
Minimum Outside Mounting Surface: 5/8"
Outside Mount Only: (Headrail will measure 1/8" less than ordered width)
Factory Allowance - Inside Mount: 3/4"
Outside Mount Only: (Valance will measure 1" wider than ordered width)
Standard Options:
Stack Options

Each Stack is 6 1/2" for all sizes