30% OFF WITH CODE "SUMMERSTYLE" ENDS 7/26
Coolaroo Solar Outdoor Shades shield patios and windows from the heat of the sun. Their ability to block UV rays helps protect your furniture and floors, cool off your home and convert outdoor patios into livable spaces—even during the hottest of months. Note: This shade's fabric will be 2 1/4" narrower than the width you order. Fabric will measure 2 1/4" narrower than ordered width If you plan on installing your shade between 2 vertical posts, you will need to deduct 1/4" to 1/2" off your measurement
Read More.
Estimated Ship Date:

08/11/2021
Want Professional Measuring & Installation?
Find a Pro
Select a color to see the preview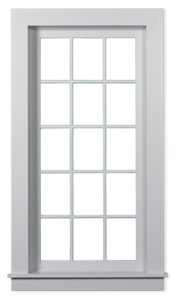 Roll over image to zoom in
Sydney 5% Colors

$195.99

Sydney 5 Ivory 16700

$195.99

Sydney 5 Cabo 16701

$195.99

Sydney 5 Sahara 16702

$195.99

Sydney 5 Bronze 16703

$195.99

Sydney 5 Black 16704

Outback 5% Colors

$182.99

Outback Pebble 16100

$182.99

Outback Southern Sunset 16101

$182.99

Outback Latte 16104

$182.99

Outback Walnut 16105

$182.99

Outback Mocha 16106

$182.99

Outback Montecito 16108

$182.99

Outback Blue Steel 16107

$182.99

Outback Terracotta 16103

$182.99

Outback Black 16109

Sydney 8% Colors

$195.99

Sydney Rural Dawn 16400

$195.99

Sydney Urban Taupe 16500

$195.99

Sydney Urban Hearthstone 16503

$195.99

Sydney Rural Autumn Brier 16404

Sydney 10% Colors

$195.99

Sydney 10 Desert Sand 16601

$195.99

Sydney 10 Cabo 16600

$195.99

Sydney 10 Sierra 16602

$195.99

Sydney 10 Bronze 16603

$195.99

Sydney 10 Black 16604

Outback 15% Colors

$182.99

Outback Natural Yoshi 16201

$182.99

Outback Natural Bamboo 16200

$182.99

Outback Natural Yakitake 16202

$182.99

Outback Natural Teak 16204
Description
Coolaroo Solar Outdoor Shades shield patios and windows from the heat of the sun. Their ability to block UV rays helps protect your furniture and floors, cool off your home and convert outdoor patios into livable spaces—even during the hottest of months. These exterior shades are available in a beautiful array of textured solids and patterns of various scales. A light-filtering knit, or woven fabric construction enables them to significantly reduce glare without darkening a room's interior.
Coolaroo Solar Outdoor Shades are built to withstand the elements. They are made from weather-resistant fabric and components, which make them fade, mold and mildew resistant, as well as easy to clean. A smooth-action roller-clutch mechanism gives them a smooth, even roll. Color-matched cords standard.
Install Time: 20-25 minutes
We Recommend:
Choose from a crank lift, continuous cord loop or motorization for easier operation.

Shades are available as both wall and ceiling mounts. Stainless steel tie-downs help secure the shade in position.

Double cooling factor that allows air to flow while providing superior UV protection makes this shade great for windows that receive afternoon sun.

An Exterior Full Valance is a premium full valance to fully enclose your shade when not in use. It is easy to install with no assembly required. It comes with color coordinated hardware and end caps. Please note, it is required with motorization.

Exterior Contemporary Valances are a modern look to keep your shade clean and protected from the elements. It comes with color coordinated hardware and end caps. Assembly is required to install this option.
Considerations:
If you are planning to install your shade between 2 vertical posts or inside of a window frame, please deduct 1/4" - 1/2" from your measured width.

Roller tube will be exposed 1/4" to 1/2" to prevent material from telescoping.

Inside Mount will have top mount brackets, Outside Mount will have wall mount brackets.

Motorization is solar powered eliminating the need for plug in or hard wiring. The unit comes complete with a solar panel and battery that are designed specifically for outdoor use. Solar panel will need to be exposed to sunlight to power battery.
Child Safety Information:
This product can be made safer for places where children and pets may be present, with the selection of the crank upgrade. All other versions of this product have cords that may be accessible, and are not recommended for windows where children or pets may be present.
Warranty:
In addition to Coolaroo's manufacturer warranty, the assurance of the Blinds.com Warranty means you can trust that this product will last and provide added value and beauty to your home.
Surefit™ Guarantee
With SureFit™, a Blinds.com exclusive, we make sure you have complete peace measuring for any product we offer. If you made a mistake measuring your blind, we'll remake it at no cost to you. * You don't even pay for the return shipping of your old blind!
*You only pay if there's a price difference between your old and new blind, or if the new blind requires a shipping fee (generally, this applies when it's over 94" wide).
Important Disclaimer:
Limit 1 remake per item; 4 item remakes per household per lifetime (unless the error is ours, in which case, we'll make it right!).
Same-product exchanges only, within 30 calendar days of receipt of package.
Changes are restricted to size and mount only.
Refunds are not offered under this guarantee.
Not Covered Under This Guarantee:
Commercial orders: any order containing 25 or more of the same product, of tax exempt status, or containing any Blinds.com Commercial brand product.
Any product ordered outside our recommended sizes or specifications, which can be found on the product page.
Standard Blind Specifications
Minimum Width: 24"
Maximum Width: 120"
Minimum Height: 36"
Maximum Height: 144"
Mounting Requirements
Minimum space needed for brackets: 2 1/4" x 3"
Universal Bracket: Ceiling, Wall or Side Mount
Optional Upgrades:
Crank Lift
Chain Cord Loop
Motorized Lift
Tie Downs
Origin of Production
Assembled in the USA from imported materials
Previously Viewed Products