SAVE UP TO 30% WITH CODE "SAVEMORE" ENDS 7/13
Appropriate for a range of décor styles, this shade comes in a palette of trendy colors and is finished with a matching cassette. Comes with a continuous cord loop lift system. The cordless upgrade gives your shade a neat, clean look and is safer for kids and pets. You can also motorize your shade for the utmost in convenience and visual appeal.
Read More.
Estimated Ship Date:

08/05/2020
$167.99
SAVE 20-30% WITH MINIMUM PURCHASE
Want Professional Measuring & Installation?
Find a Pro
Select a color to see the preview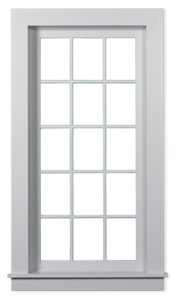 Roll over image to zoom in
Sample orders are limited at this time and should be available for this product soon!
Light Filtering Colors

Spree Powder 4I1WH047

Spree Nickel 4I1GY042

Spree Ivory 4I1WH050

Spree Black 4J1BK007

Spree Graphite 4I1GY043

Terra White 4C1WH038

Terra Ivory 4C1WH039

Terra Beige 4C1BE011

Terra Blue Gray 4C1GY034

Terra Brown 4C1BR026

Terra Dark Gray 4C1GY035

Terra Black 4C1BK005

Bliss Powder 4H1WH045

Bliss Ivory 4H1WH046

Bliss Smoke 4H1GY040

Bliss Brown 4H1BR030

Bliss Seaweed 4H1GE008

Prisma Brown 4G1BR029

Prisma Charcoal 4G1GY039

Elements Steel 4J1BL011

Room Darkening Colors

Tranquil Ivory 4F2WH043

Tranquil Coconut 4F2WH044

Tranquil Brown 4F2BR028

Brilliance White 4E2WH042

Brilliance Gray 4E2GY038

Brilliance Graphite 4E2GY044

Brilliance Chocolate 4E2BR027
Description
Get the best of both worlds with the innovative LEVOLOR Banded Shade, which combines the light control of traditional blinds with the soft elegance of a fabric roller shade. Also known as layered, dual or zebra shades, banded shades are made with alternating sheer and light-blocking fabric bands. For the light-blocking bands, you can specify either light-filtering or room darkening, which affect lighting differently when the shade is closed.
The light-filtering bands diffuse light throughout the room when closed, creating a warm glow. The room darkening bands block most light when closed, significantly darkening the room. When open, the room will be well lit, and your shade will appear soft and bright.
Install Time: 15-20 minutes
We Recommend:
• Upgrade to the safer cordless lift system if you have children or pets. Want increased safety and the utmost convenience? Upgrade to the motorized lift, which allows you to control your shade with the touch of a button. Motorized operation is available with the Bluetooth-enabled Premium 6-Channel Remote which can pair with the LEVOLOR app."
• Choose the light-filtering option if you'd like to create a soft, ambient glow when the shade is closed. If you wish to close your shade to darken the room, choose room darkening.
Child Safety Information:
This shade can be made safer for children and pets by upgrading to the cordless or motorized lift system. The standard continuous cord lift is not recommended for homes with children or pets.
Surefit™ Guarantee
With SureFit™, a Blinds.com exclusive, we make sure you have complete peace measuring for any product we offer. If you made a mistake measuring your blind, we'll remake it at no cost to you. * You don't even pay for the return shipping of your old blind!
*You only pay if there's a price difference between your old and new blind, or if the new blind requires a shipping fee (generally, this applies when it's over 94" wide).
Important Disclaimer:
Limit 1 remake per item; 4 item remakes per household per lifetime (unless the error is ours, in which case, we'll make it right!).
Same-product exchanges only, within 30 calendar days of receipt of package.
Changes are restricted to size and mount only.
Refunds are not offered under this guarantee.
Not Covered Under This Guarantee:
Commercial orders: any order containing 25 or more of the same product, of tax exempt status, or containing any Blinds.com Commercial brand product.
Any product ordered outside our recommended sizes or specifications, which can be found on the product page.
Standard Blind Specifications
Continuous Cord Loop
Minimum Width: 12"
Maximum Width: 108"
Minimum Height: 12"
Maximum Height: 120"
2 on 1 Headrail Minimum Width: 32"
2 on 1 Headrail Maximum Width: 108"
Cordless
Minimum Width: 24 1/8"
Maximum Width: 63"
Minimum Height: 12"
Maximum Height: 84"
Motorized
Minimum Width: 17"
Maximum Width: 108"
Minimum Height: 12"

Maximum Height: 120"

The approximate light gap for all lift types is 1/2" per side

2 on 1 headrail will have a 1 1/16" gap between fabrics.
Mounting Requirements
Cassette Valance
Minimum Inside Mount Depth: 2 1/8"
Minimum Inside Mount Depth (fully recessed): 3"
Minimum Outside Mounting Surface: 1 1/2"
Motorized - Cassette Valance Standard Battery
Minimum Inside Mount Depth: 3"
Minimum Inside Mount Depth (fully recessed): 4 1/4"
Minimum Outside Mounting Surface: 1 1/2"
Motorized - Cassette Valance Satellite Battery
Minimum Inside Mount Depth: 2 1/8"
Minimum Inside Mount Depth (fully recessed): 4 3/4"
Minimum Outside Mounting Surface: 1 1/2"
Available Upgrades
Motorized Lift
Cordless Lift
2 on 1 headrail
Extension Brackets (Outside Mount only)