HURRY! 40% OFF WITH CODE "SCHOOLDAY" ENDS 8/21
If you want to maintain your beautiful exterior view and protect your home from damaging UV rays, get these Levolor Solar Roller Shades.
Read More.
15

business days
Normally made in
Want Professional Measuring & Installation?
Find a Pro
Select a color to see the preview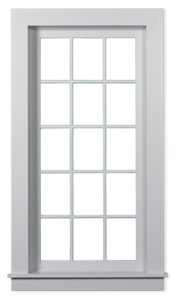 Roll over image to zoom in
Solar Roller Colors

$157.99

Solar Screen 1% White 335WH024

$157.99

Solar Screen 1% White Sand 33527014

$157.99

Solar Screen 1% Sand 33520864

$157.99

Solar Screen 1% Brown 335BR021

$157.99

Solar Screen 1% Gray 33520803

$157.99

Solar Screen 1% Iron 335GY012

$157.99

Solar Screen 1% Black 33527017

$129.99

Solar Screen 3% White 10327013

$231.99

Solar Screen Metro 3% Tan 334BR024

$129.99

Solar Screen 3% Brown 336BR021

$231.99

Solar Screen Metro 3% Gray 334GY028

$129.99

Solar Screen 3% Gray 336GY021

$129.99

Solar Screen 3% Iron 336GY012

$231.99

Solar Screen Metro 3% Dark Gray 334GY027

$129.99

Solar Screen 3% Black 10327017

$129.99

Solar Screen 5% White 10320811

$129.99

Solar Screen 5% White Sand 33727014

$129.99

Solar Screen 5% Brown 337BR021

$129.99

Solar Screen 5% Gray 10320803

$129.99

Solar Screen 5% Iron 337GY012

View our Color Accuracy Policy.
Description
Reduce solar glare and protect your home's interior with LEVOLOR's Solar Shade. This popular shade not only brings modern style to your window, it also guards against harmful UV rays while preserving your view out. Choose from a trendy collection of textures and patterns to complement any style of home décor. Add a secondary window treatment such as draperies or side panels to increase privacy and create a fashionable designer look. Enhance your shade's style further with a fabric or cassette valance. Shade can be operated with a color-coordinated loop chain or you can upgrade to a cordless lift for an uncluttered look and a window treatment that's safer for kids and pets. Motorization offers two remote choices that can control three shades or three groups of shades. When using the Levolor APP, the 6 channel remote is required.
Available in openness levels of 1% up to 18%. The lower the percentage, the more UV rays the shade will block, and vice versa.
Install Time: 12 – 15 minutes
We Recommend: - Consider adding a flat fabric or cassette valance to the shade for a polished and elevated look in your window. - Select reverse roll if there are obstructions like handles and cranks in your window. This feeds the shade from the front instead of the back, so it can clear obstructions.
Considerations: - Solar shades allow some visibility into the room, especially at night. If privacy is a concern, consider one of our light-filtering or blackout roller shades. - Cordless control is not recommended for tall or hard-to-reach windows.
Child Safety: This product can be made safer for children and pets with the selection of the cordless lift upgrade. All other versions of this product have cords that may be accessible, and are not recommended for windows where children or pets may be present.
Surefit™ Guarantee
With SureFit™, a Blinds.com exclusive, we make sure you have complete peace measuring for any product we offer. If you made a mistake measuring your blind, we'll remake it at no cost to you. * You don't even pay for the return shipping of your old blind!
*You only pay if there's a price difference between your old and new blind, or if the new blind requires a shipping fee (generally, this applies when it's over 94" wide).
Important Disclaimer:
Limit 1 remake per item; 4 item remakes per household per lifetime (unless the error is ours, in which case, we'll make it right!).
Same-product exchanges only, within 30 calendar days of receipt of package.
Changes are restricted to size and mount only.
Refunds are not offered under this guarantee.
Not Covered Under This Guarantee:
Commercial orders: any order containing 25 or more of the same product, of tax exempt status, or containing any Blinds.com Commercial brand product.
Any product ordered outside our recommended sizes or specifications, which can be found on the product page.
Standard Blind Specifications
Minimum Width: 16"
Maximum Width: 144"
Minimum Height: 12"
Maximum Height: 120"
Approximate Inside Mount Roller Deduction: 1/8"
Approximate Deduction on Fabric: 1 1/8"
Mounting Requirements
Minimum Inside Mount Depth: 1 1/2"
Minimum Inside Mount Depth ( fully recessed ): 3"
Minimum Outside Mounting Surface: 1 1/2"
Optional Upgrades:
Cordless
Decorative Hem and Trim
Hold Downs
Extension Brackets