You've scrubbed the patio cushions, power washed the deck, and just as you sit down to relax, the summer sun shines in and makes you feel like you're in an oven. If you want to get the most out of your patio this summer, outdoor shades can keep you feeling cool and block harsh UV rays.
Although we most often think of outdoor shades being installed on a patio overhang, they can also be used to block light and heat in many other outdoor spaces. Today we're sharing 10 places you can use outdoor shades to stay cool and even save on energy costs!
To learn more about outdoor shade installation, cleaning, and features, check out our Patio Shade FAQs.
10 Ways to Use Outdoor Shades to Stay Cool This Summer
1. Patio
Your patio cover provides shade from above, but what about late in the day when the sun shines right in? Outdoor solar shades give you the flexibility to block glare, and you can choose from a variety of fabric weave-opennesses to preserve your view.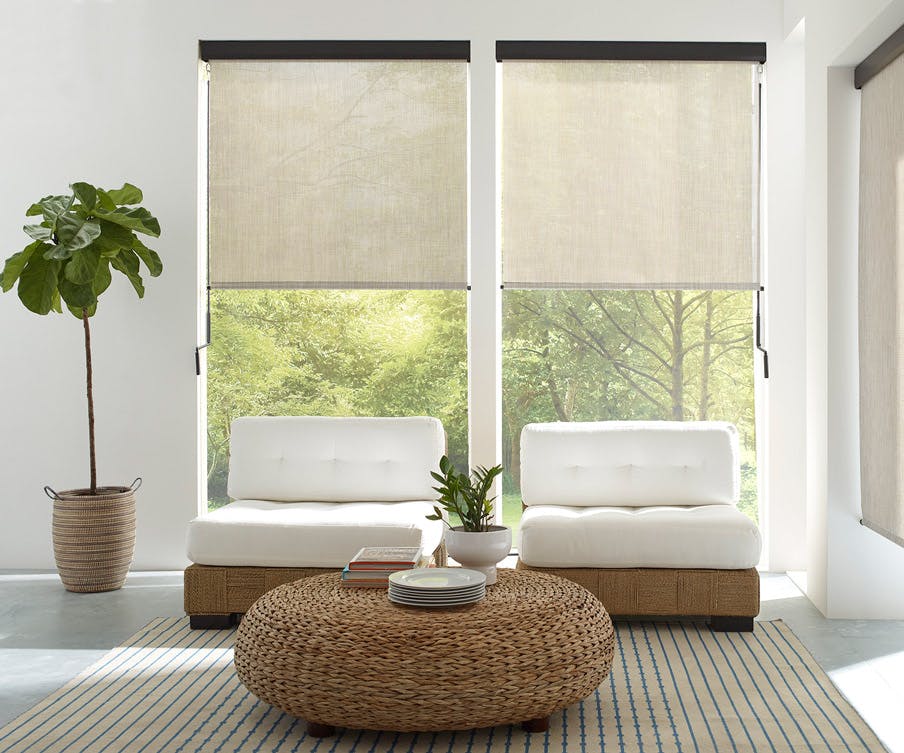 Heavy Duty Outdoor Solar Shades in Caribbean 10% Openness.
2. Pool Deck
Install outdoor shades on a patio or overhang to create a space to rest out of the harsh sun.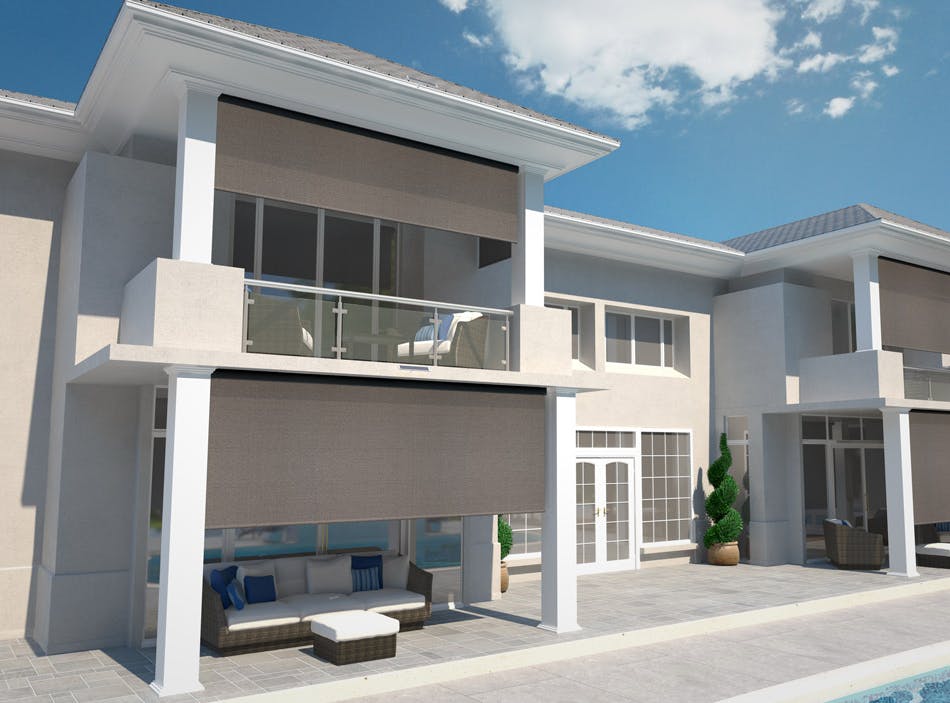 3. Pergola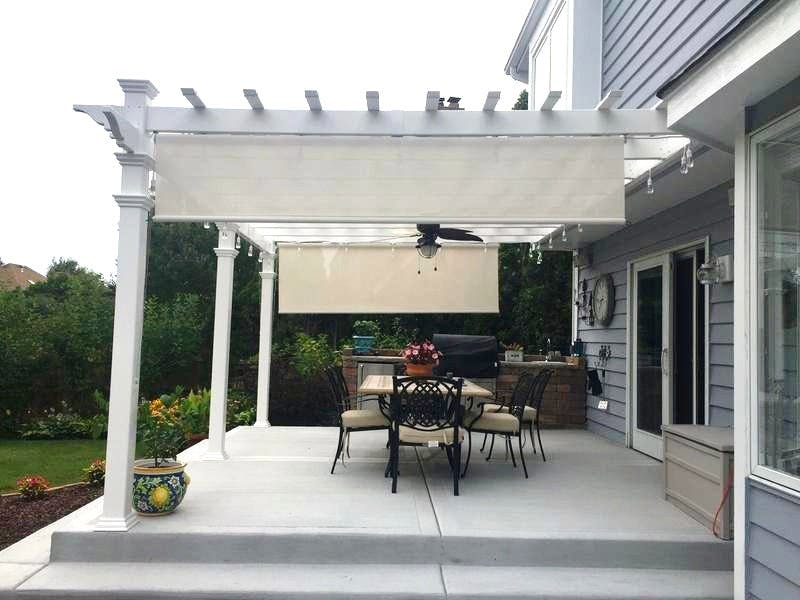 Blinds.com Outdoor Solar Shades in Palermo 5% Linen
A pergola is a great way to add shade and style to a deck or outdoor dining space, but it doesn't offer light protection from the sides. To get extra coverage and allow this architectural feature to shine, install outdoor roller shades in a color that matches your pergola.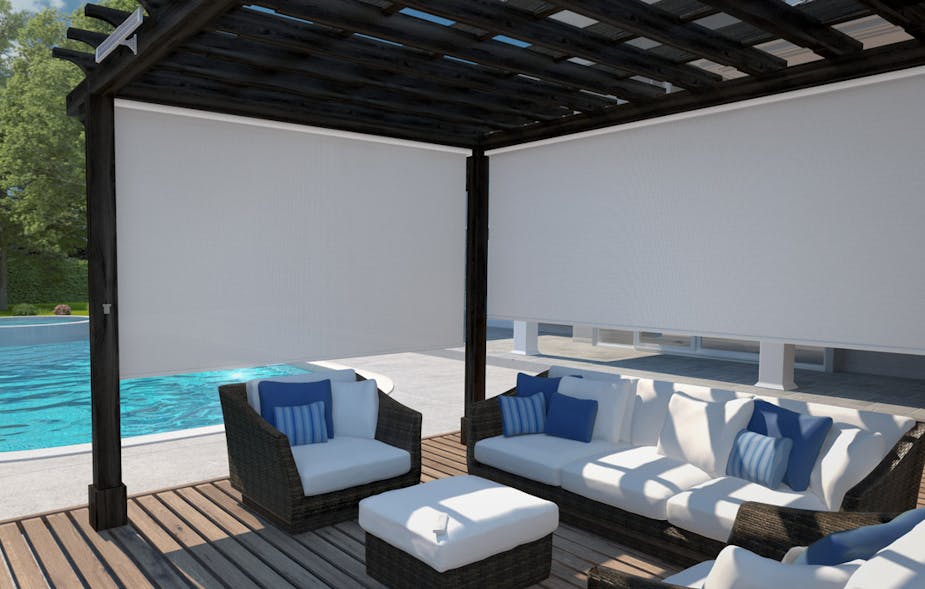 4. Balcony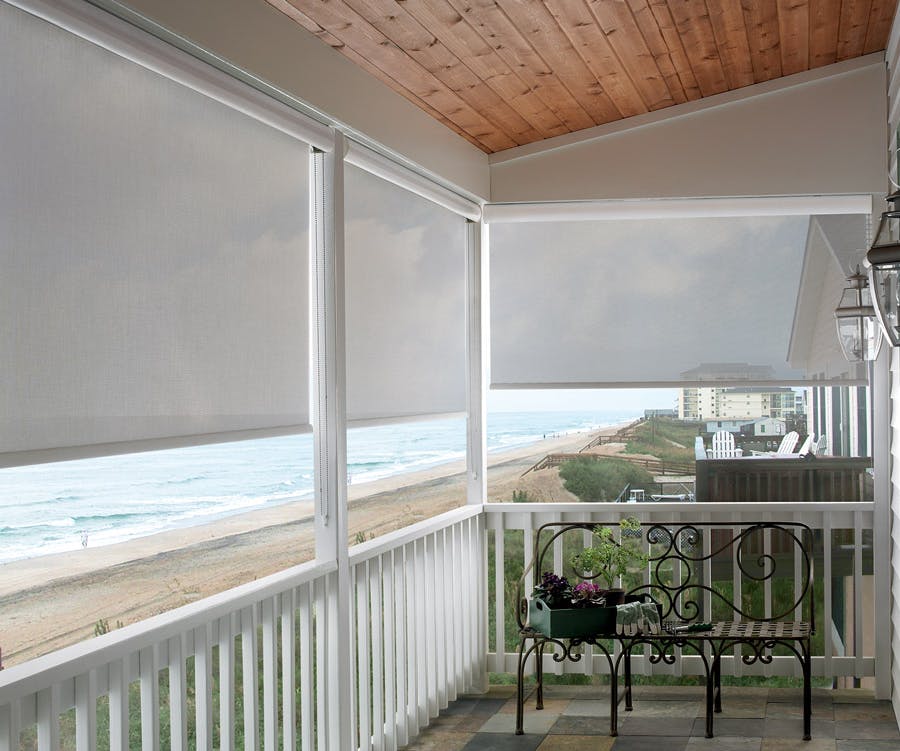 Bali Outdoor Solar Shades in Feedback 5% Frostine
If you're outfitting a balcony off of a vacation condo or upper story room, adding outdoor shades can make the space much more comfortable and add a degree of privacy.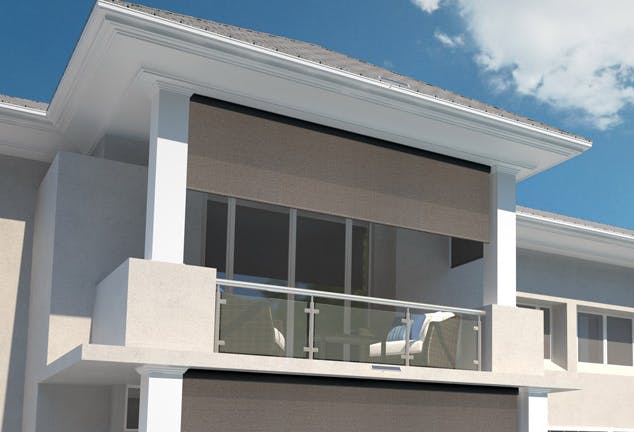 5. Front Porch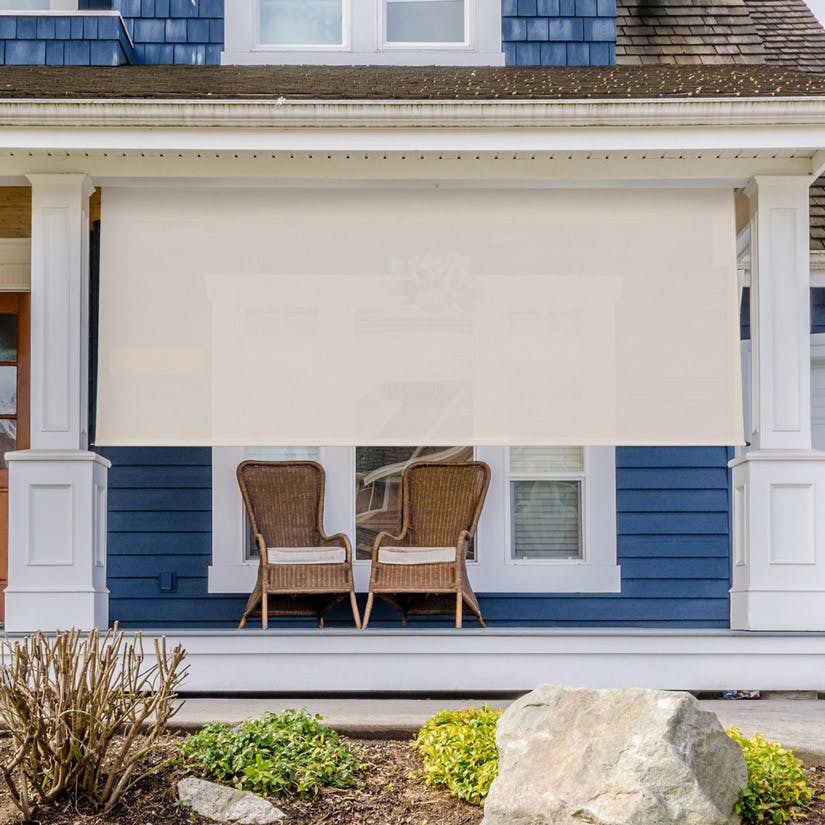 Whether you want to relax on your front porch in comfort or block harsh rays from your front windows, outdoor shades can make a big impact. Consider choosing a motorized system, so you can lower shades across the whole porch with just the push of a button.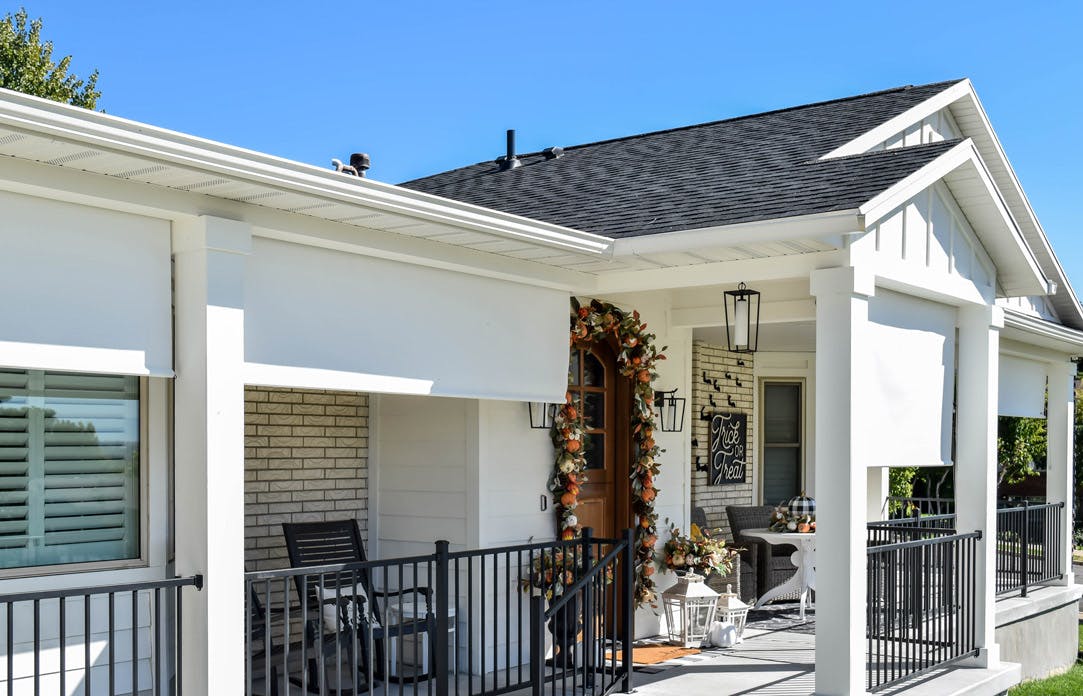 Blinds.com Outdoor Solar Shades in Palermo 3% Frost
See more of this front porch makeover:
6. Gazebo
Outfit your gazebo with shades on all sides for some added privacy, or just where you need to block sun most.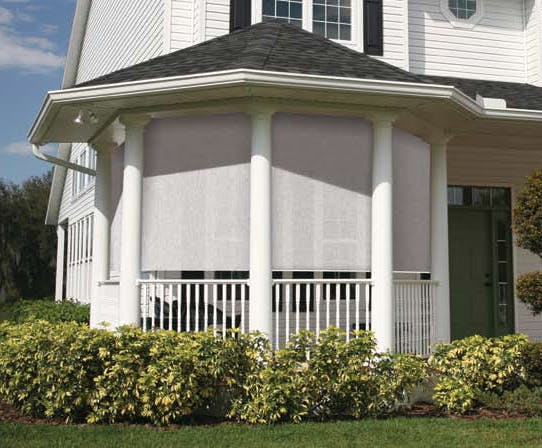 7. Exterior Shades Over Windows
Who would have thought about mounting shades outside your home instead of inside! In situations where you don't have adequate wall space inside to install shades, or don't want to cover decorative molding, it can be easier to block light and heat from outside.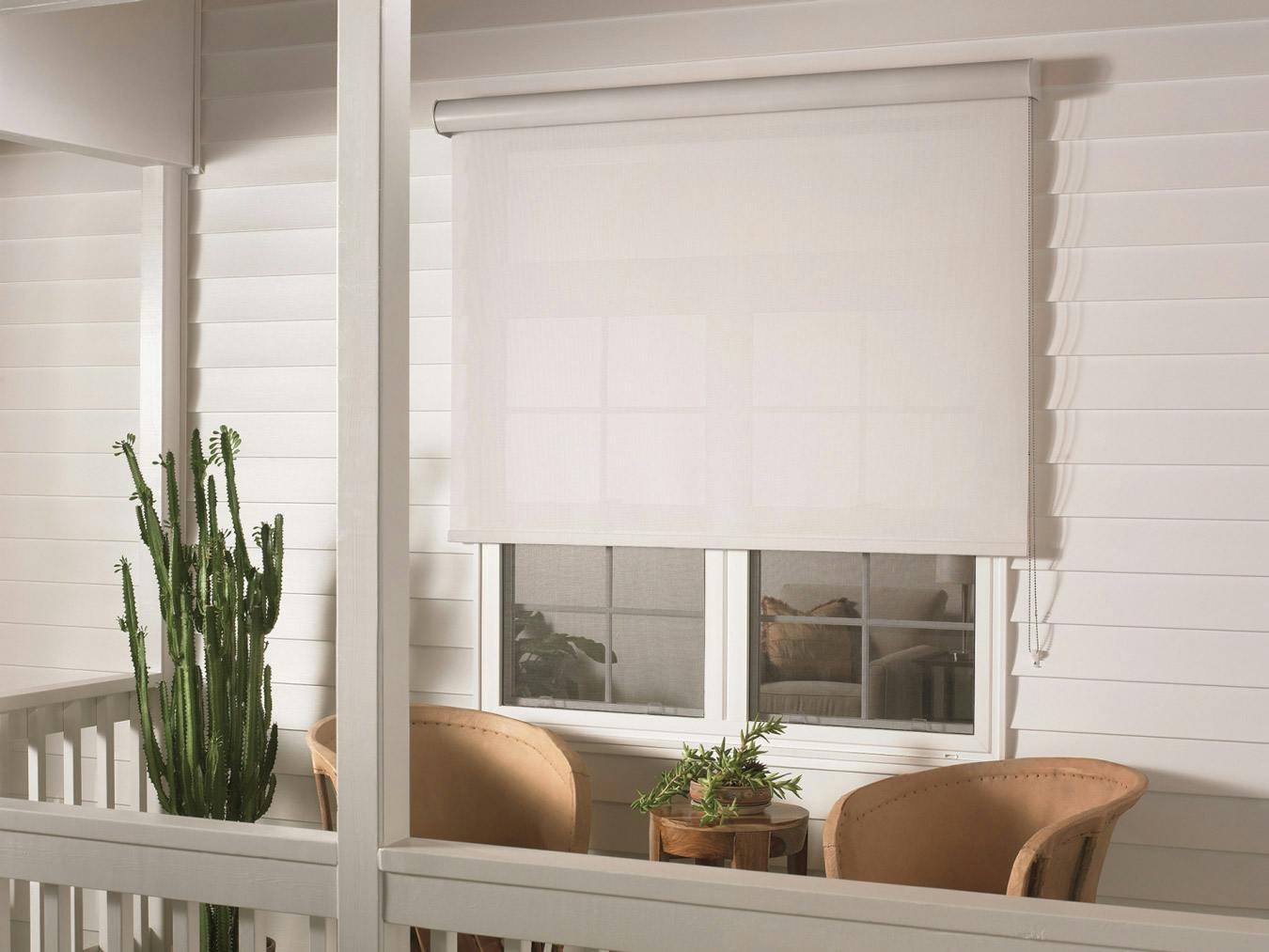 Bali Outdoor Solar Shades in Feedback 5% Frostine
Choose a motorized lift so you can lower the shades in a snap from inside the room.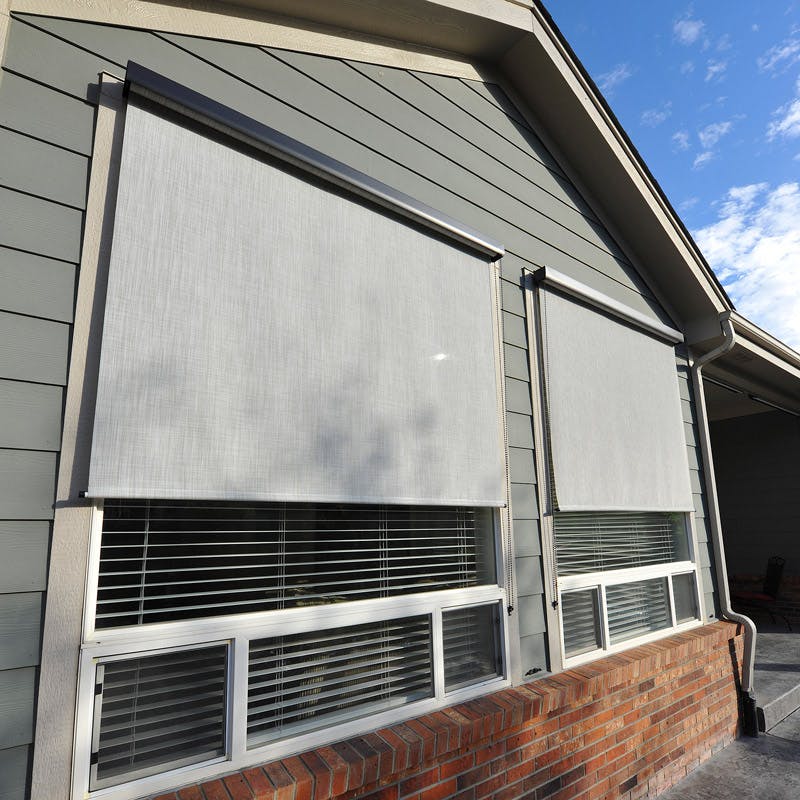 Blinds.com Outdoor Solar Shades
8. Sunroom
If you have a sunroom or screened-in porch that's partially or fully exposed to the elements, we recommend using outdoor-rated shades which won't rust or deteriorate.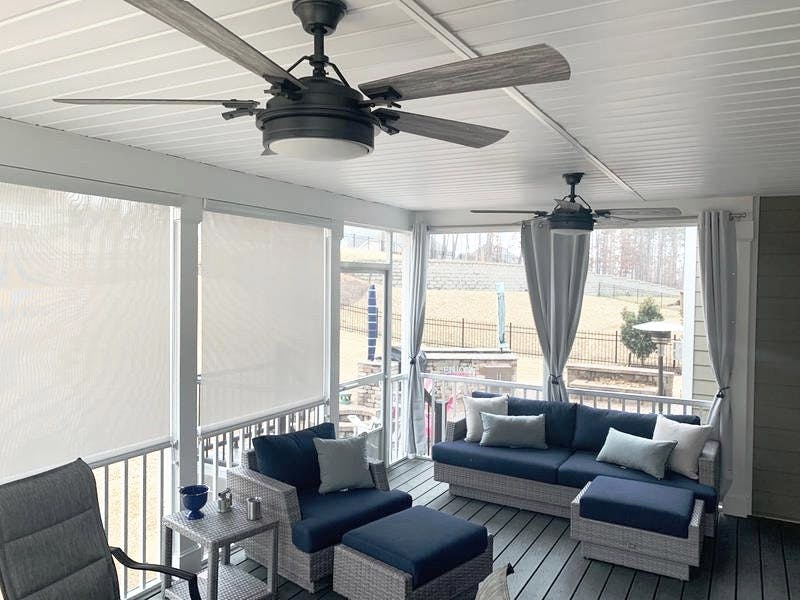 Coolaroo Solar Outdoor Shades in Sydney Rural Dawn
9. Sunroom, Greenhouse or Indoor Pool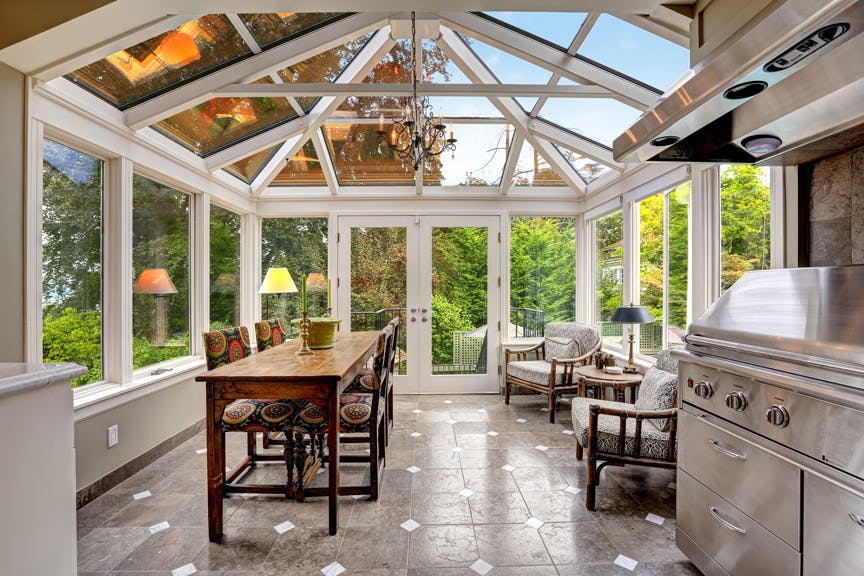 If you'd like more light control for a humid space like a greenhouse, open-air sunroom, or even an indoor pool, we recommend using outdoor shades which can stand up to high levels of moisture.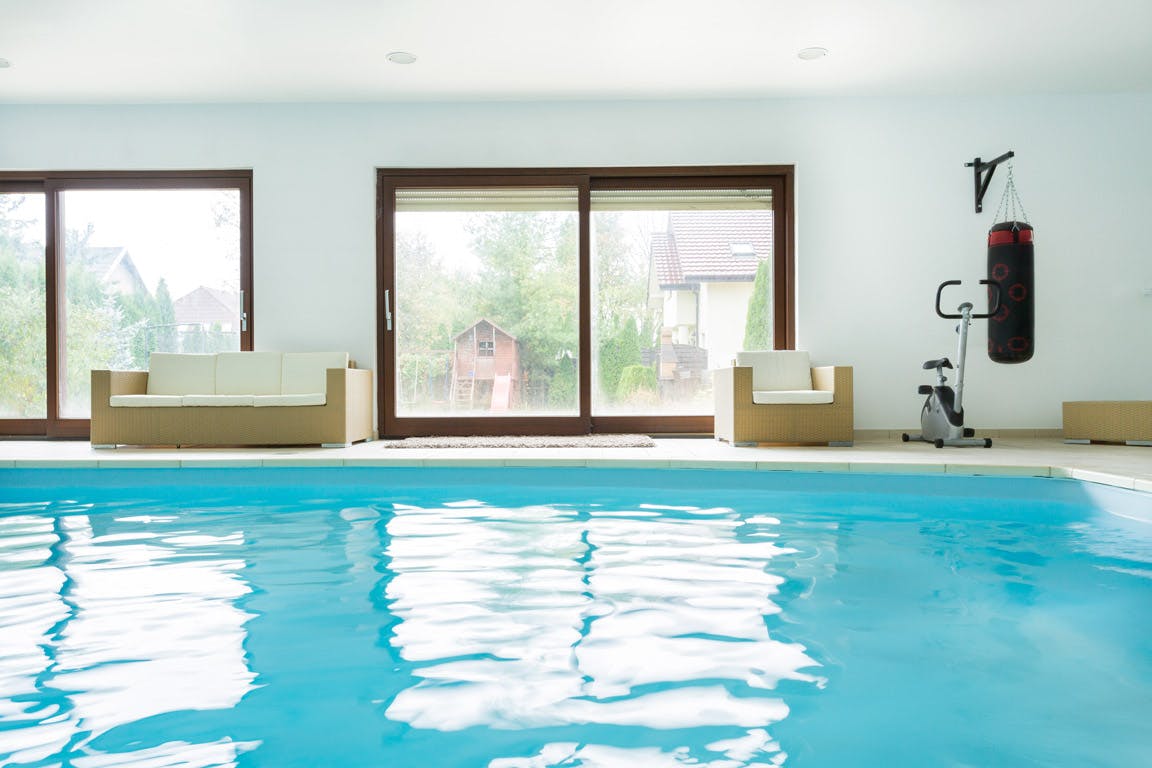 10. Sliding Glass Door or Patio Door
Doors onto the deck like sliding glass doors and french doors can be a real challenge to cover from the inside. Standard shades can be bulky and interfere with the function of the doors.
So, if you'd rather leave your doors unobstructed, but get some light control when you need it, consider mounting an exterior shade outside your doors and lowering it with a remote from inside.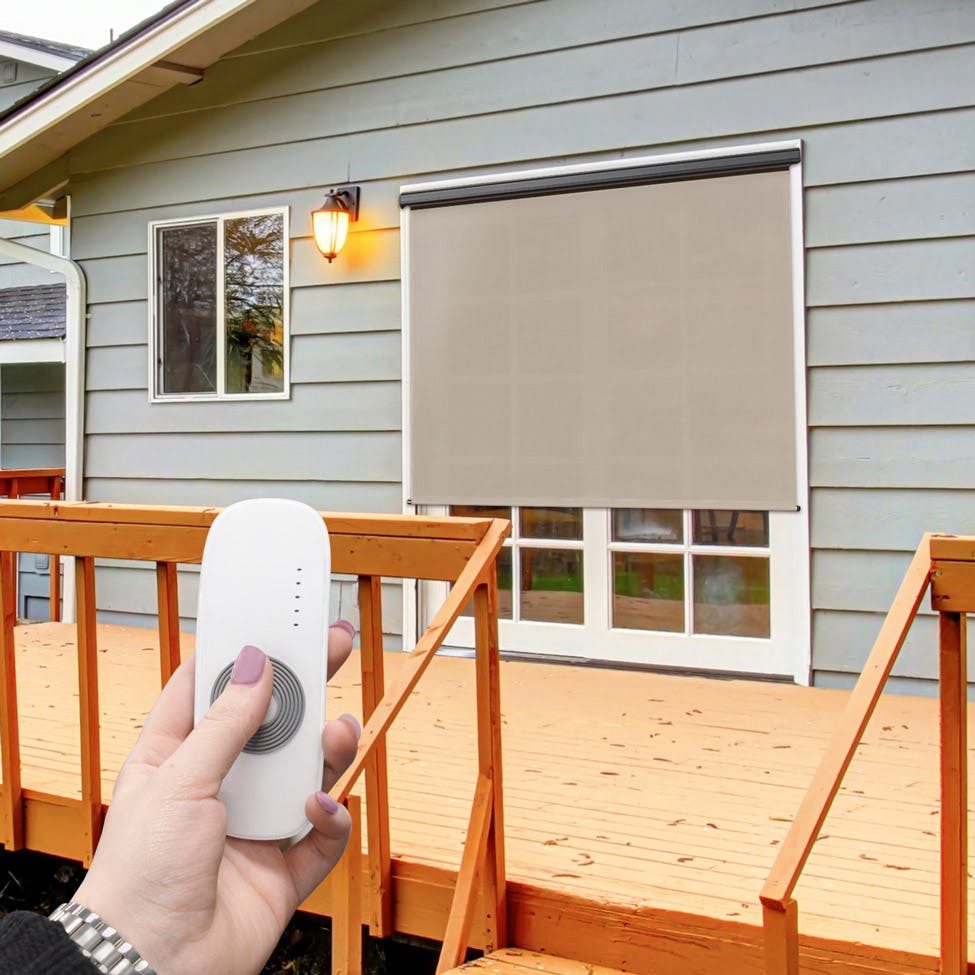 Have More Outdoor Shades Questions?
Blinds.com designers are available to recommend the perfect shades, no matter where you're installing them! Contact our team at 800-505-1905, or by live chat.
You can also learn more in our post: Are Outdoor Shades Right for You?