Are you looking to tackle home improvement projects this summer but aren't sure where to start? Do-it-yourself tasks can seem daunting, especially for beginners. This Father's Day, we've compiled our top home improvement tips and best "Dad-vice" to help you on your home renovation journey.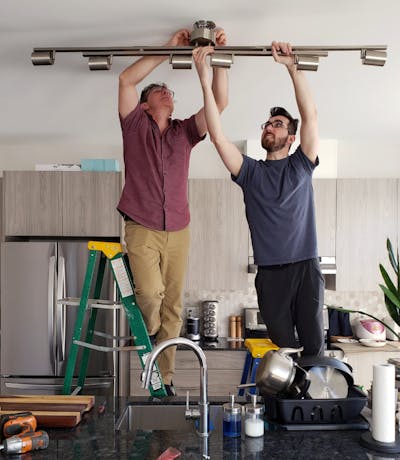 Father's Day is Sunday, June 18. It doesn't land on the same day every year, but is celebrated on the third Sunday in June. If you're not sure what to get Dad for Father's Day, but want to do something special, offer to help him with home improvement projects around the house. Read on for money-saving tips and home projects you and Dad can work on together.
Home Improvement Tip #1:
Check And Change Your Filters
Prevent costly breakdowns or repairs by keeping up with regular maintenance on your home's air system. Air filters should be replaced every 3 months. If you have hairy pets or high pollen counts in your area, your filters might need to be changed more often. Skipping this step could allow dust and other particles to get into your AC unit, which can reduce your unit's lifespan. A $10 filter now could save you thousands of dollars in the future.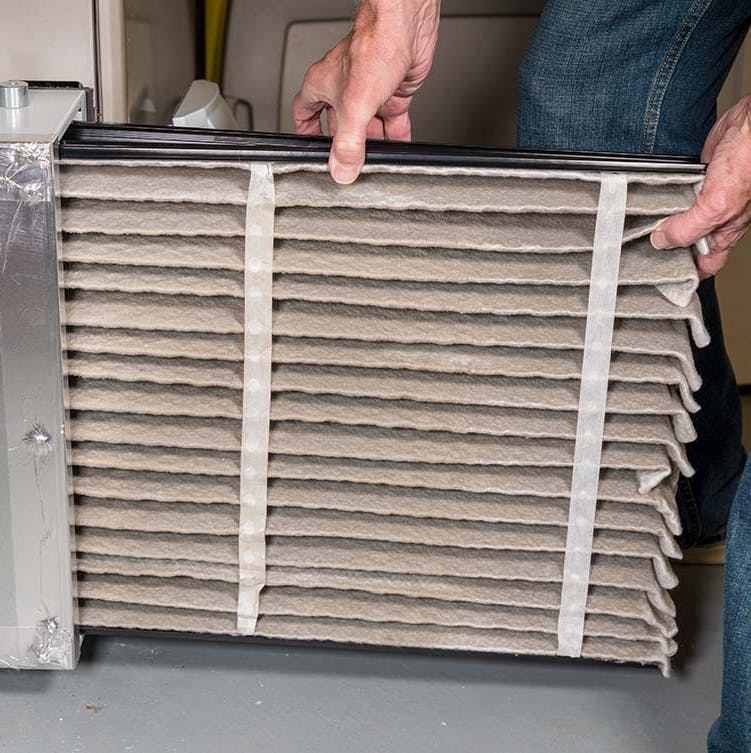 Home Improvement Tip #2:
Fix Water Leaks And Drips
Another helpful tip from Dad, fix leaky faucets and running toilets right away. Don't wait. A simple dripping faucet can waste 5 gallons of water per day.
A running toilet might sound like a minor annoyance, but it could add hundreds to your water bill every year. Most gaskets, valves and seals for sinks or toilets are pretty affordable. All it takes is a little research and some elbow grease to replace them.
One of our favorite home improvement resources is "Dad, How Do I?". Equally helpful and wholesome, we love this Dad's story!
Home Improvement Tip #3:
Check Ceiling Fan Settings
Did you know ceiling fans can often spin in both directions? If your fan blades are spinning in the wrong direction you could be spending more on your heating and cooling costs.
Generally, fan blades should turn clockwise in the winter to push warm air down and counterclockwise during the summer to circulate the cool air. Turn off your ceiling fan and look for a switch near the base of your ceiling fan to switch your fan's direction.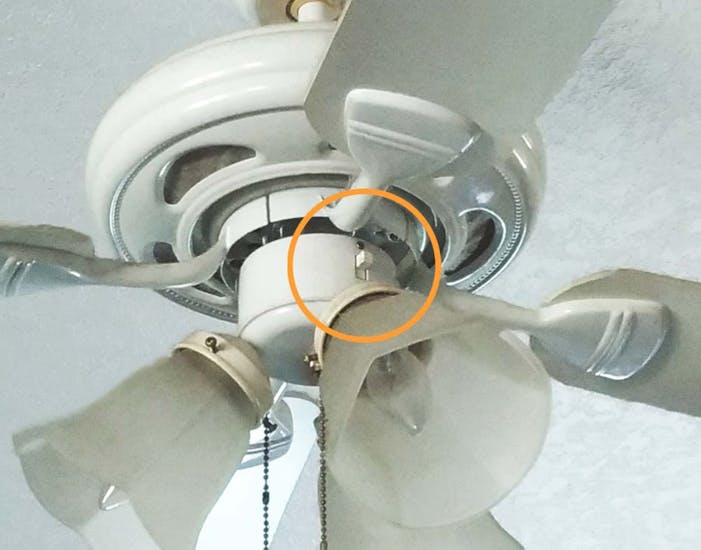 Home Improvement Tip #4:
Check for Temperature Leaks
Check your window and door weatherstripping for water or temperature leaks. If you can see sunlight coming through the seams, you have a leak that's raising your heating and cooling bills. Rolls of insulating and self-adhesive rubber or foam can be found at your local hardware store. These strips can be placed over gaps to limit leakage.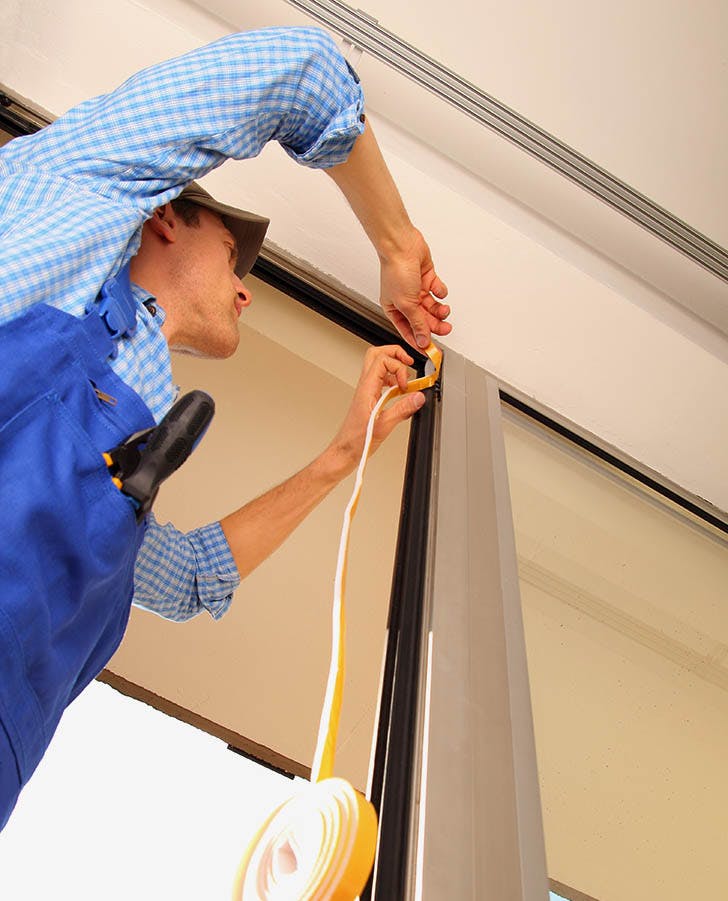 You can also check for a breeze coming through window cracks by turning off the AC and all indoor fans or exhausts. Then, light a candle near the window to see if it flickers. If it flickers, it's a sign you might have a leak. Be careful with this candle method and make sure any window treatments and fabrics are secured out of the way.
Home Improvement Tip #5:
Switch to Energy-Efficient Window Treatments
Windows are a large contributor to a home's energy loss. Another helpful piece of "dad-vice" would be to replace windows and window treatments with energy-efficient options.
Adding insulating window treatments, like cellular shades and shutters, are an easy way to increase a window's energy efficiency. Cellular shades have honeycomb-shaped pockets that trap air and reduce heat transfer. Some customers have said cellular shades lowered the temperature in sunny rooms by ten degrees.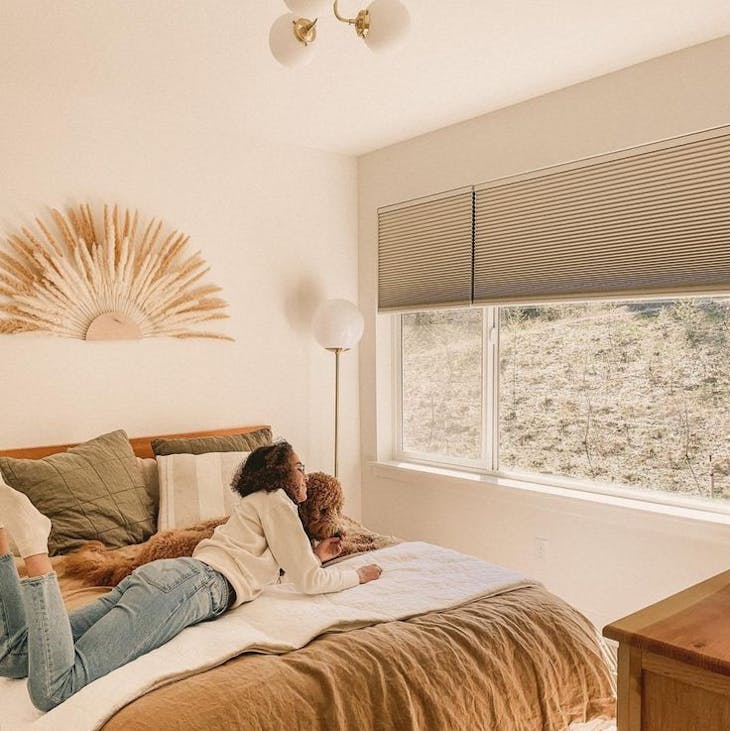 Pictured: Cordless Blackout Cellular Shade in Ivory. Photo via: @aliviafields.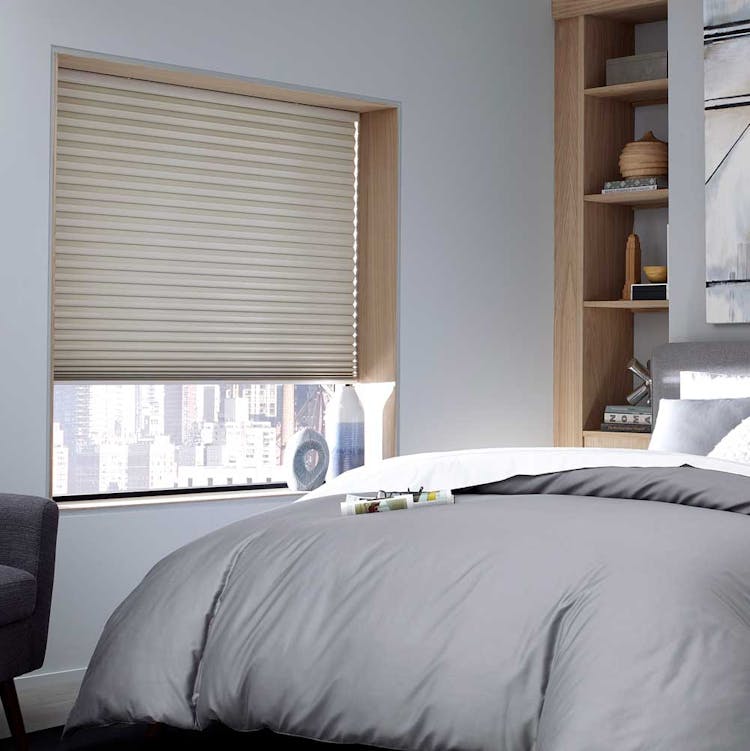 Pictured: Blinds.com Blackout Cellular Shade in Tamarind.
Shutters help insulate by enclosing the window in a frame. Faux wood shutters are the most insulating as the louvers, or slats, are often hollow and create an air pocket similar to cellular shades. Wood shutters are also insulating due to the tiny pockets within the wood's cellular structure, though not as much as faux wood shutters.
While shutters are an investment, they are incredibly durable and will increase your home's value.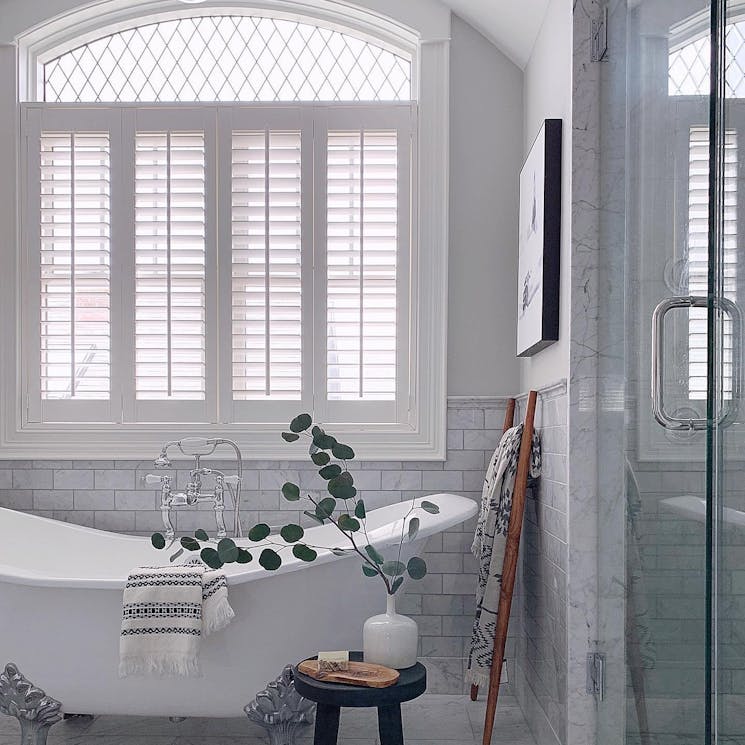 Pictured: Blinds.com Composite Shutter in Snow. Photo via: @lemonleafhomeinteriors.
Home Improvement Tip #6:
Lawn Care
Don't forget the yard! This is Father's Day Home Improvement 101. According to our Dads, lawn care is an important part of maintaining a home. Plus, if done properly, it could help save money.
In the yard, choose plants that are native to your area. They are lower maintenance and require less water. Check your local garden center for guidance on choosing the right plants for your area. You can also search for your planting zone and look for plants that thrive in those conditions.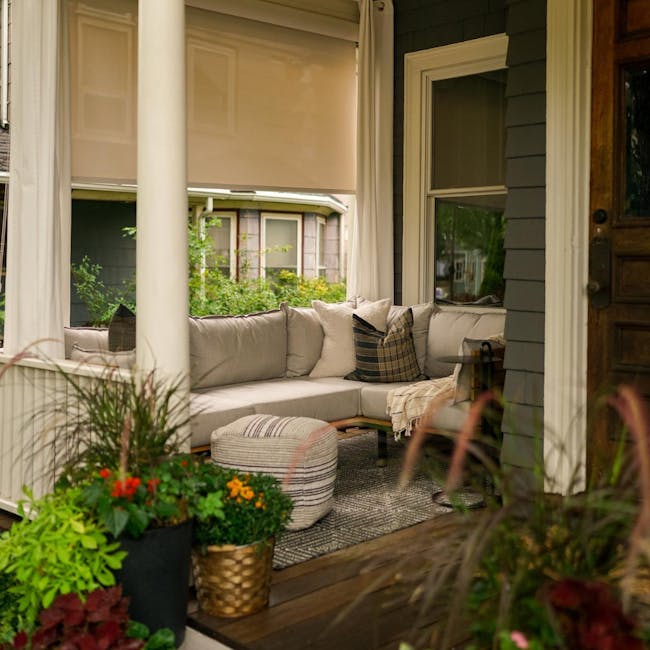 Pictured: Bali Outdoor Solar Shades in Muse 5% Alaska Sky. Photo via: @renovationhusbands.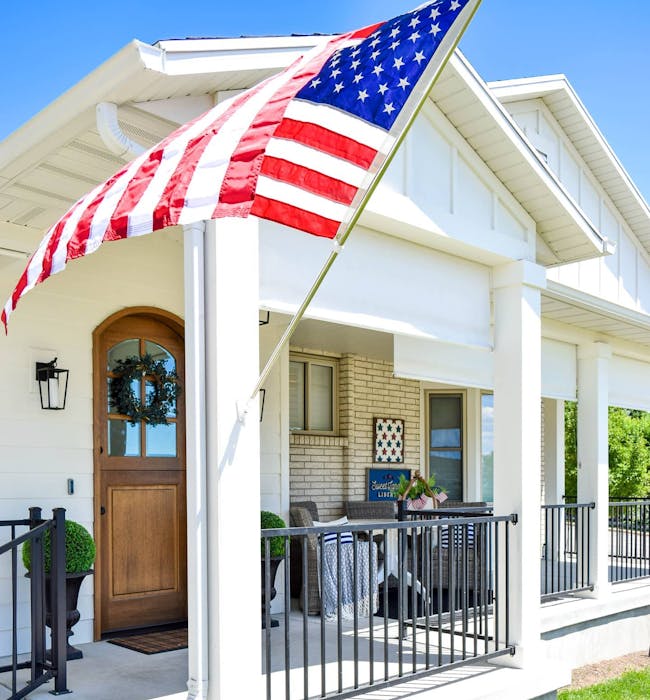 Pictured: Outdoor Solar Shades in Palermo 3% Frost. Photo via: @vintagewhitefarmhouse.
Did you know there are different types of grass for your lawn? St. Augustine, Bluegrass, Fescue, Bermuda... The list goes on! Reseeding a grass lawn can be expensive if not done properly.
Some grass varieties are better suited for hot and dry climates while some are more cold-hardy. So if you're looking to patch up or replace a lawn, research which grass species are best for your climate before buying sod or seeds.
Home Improvement Tip #7:
Install Outdoor Shades
Having shade in the yard or over the house can help keep homes cooler in the warmer months. Another helpful home renovation tip would be to consider installing outdoor shades.
Outdoor shades can be placed over windows, porches, sunrooms and patios. Plus, they help cut down on heat and sun glare. They are built for durability and are designed to stand up against the elements.
Note: Solar and outdoor shades only protect against heat from the sun. They do not insulate against the cold.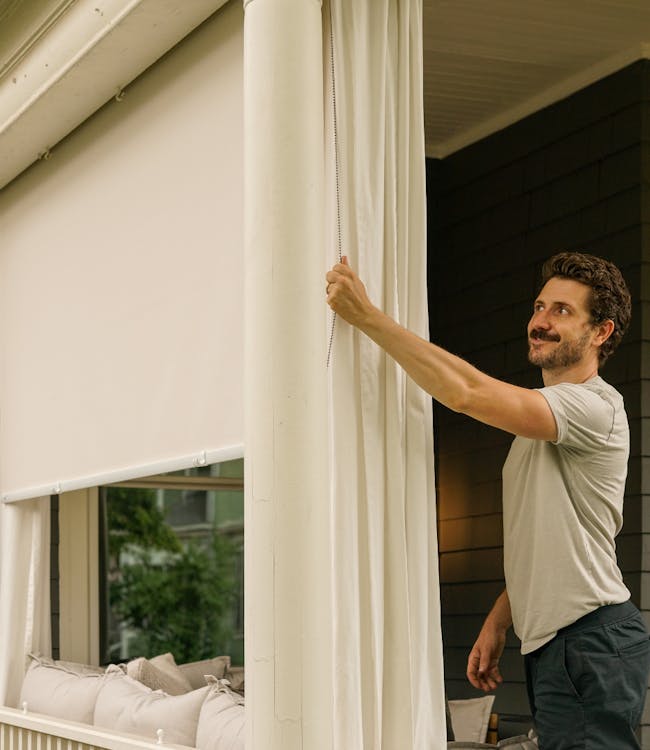 Pictured: Bali Outdoor Solar Shades in Muse 5% Alaska Sky. Photo via: @renovationhusbands.
Pictured: Coolaroo Outdoor Solar Shade in Sydney 5% Bronze.
Have Home Renovation Questions?
Dads are smart, but they don't know everything. When working on your next home renovation or window project, give our expert Design Consultants a call. They can answer all your window treatment questions. Plus, their assistance is completely free, and that's something Dad would approve of! Give us a call: 844-551-3769.
More Home Improvement Inspiration: