The temperature's warming up, which means it's time to grab a drink and head to the patio. Before throwing the next outdoor party of the season, here are 13 simple ways to make your deck, backyard, or patio more inviting!
Outdoor Party Tips
1. Power Wash the Deck
The first step in creating the perfect outdoor party is having a clean space. Get your deck clean and mildew-free by power washing it. On wood decks, always wash in the same direction as the grain with cold water to prevent tearing in the wood fibers.
2. Plant a Citrus Tree
Give your patio a Mediterranean feel with an easy-to-care-for citrus tree. It'll add some color to your space and give you citrus for cocktails within arm's reach!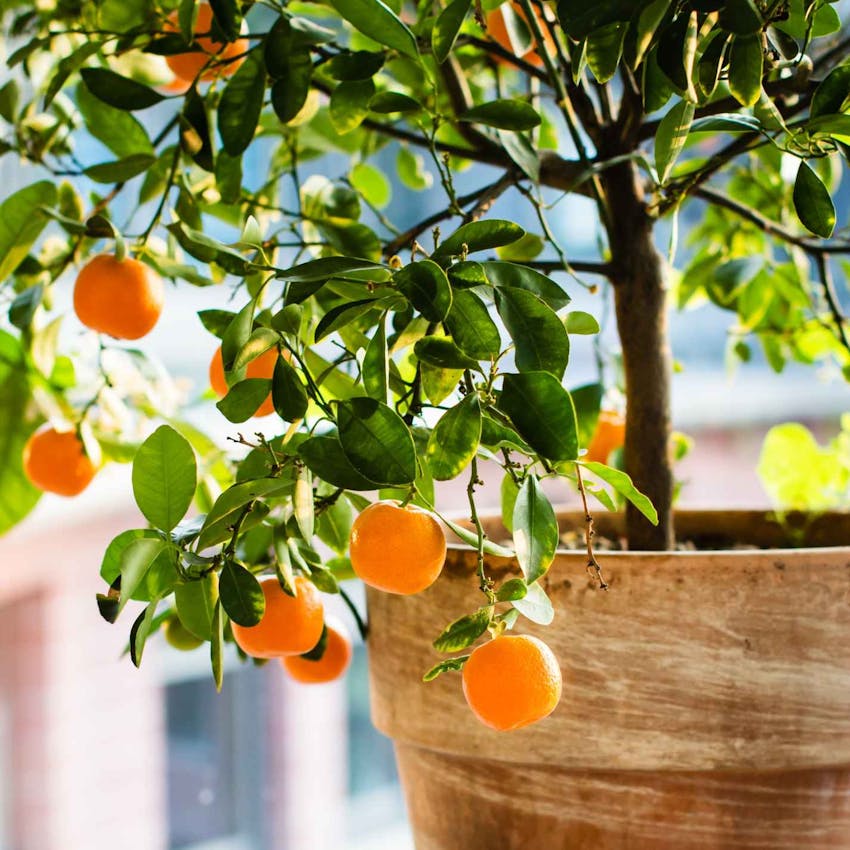 3. Keep Mosquitoes Away with Lemongrass
The last thing we want is pesky mosquitoes ruining our outdoor party. Tall sculptural lemongrass looks gorgeous in pots flanking a door and contains citronella, so it's a natural mosquito repellant!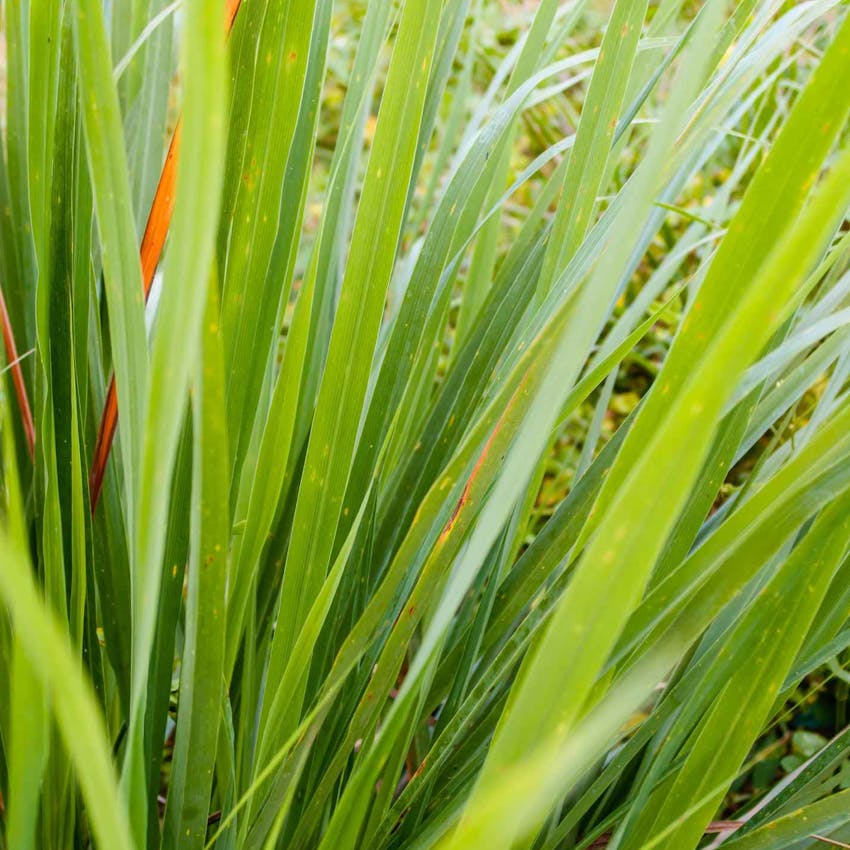 4. Keep Sun at Bay with Outdoor Shades
Keep guests cool and comfortable with outdoor shades that block the sun, but still allow the breeze to flow through. They're also the perfect solution when you want to add privacy, but aren't ready to take the party inside.
Blinds.com carries heavy-duty outdoor shades that hold up to the elements and are available with convenient features like a motorized lift.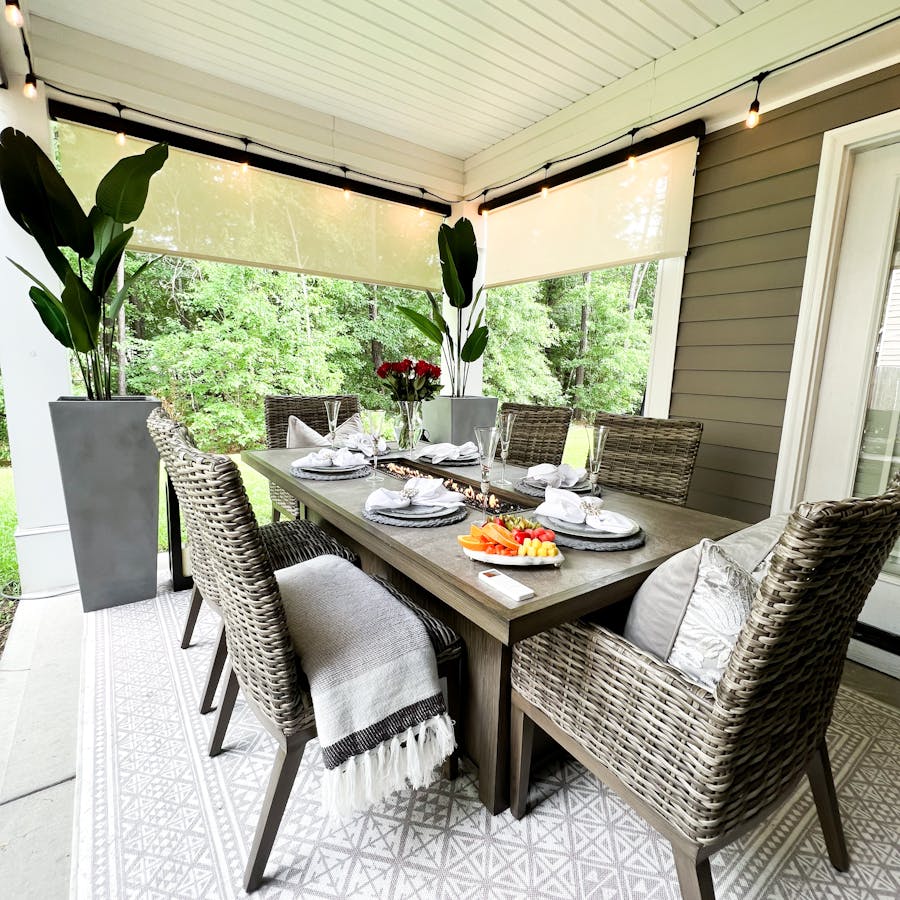 Pictured: Heavy Duty Outdoor Solar Shade in Capri 8%. Photo via: @lgqueenhomedecor.
5. Clean Patio Furniture
Make sure your chaise lounges aren't covered in grime from last year. Wrought iron, aluminum, and plastic furniture can be cleaned with a soft brush, dish soap, and water. For teak and wicker, use oil-based soap instead.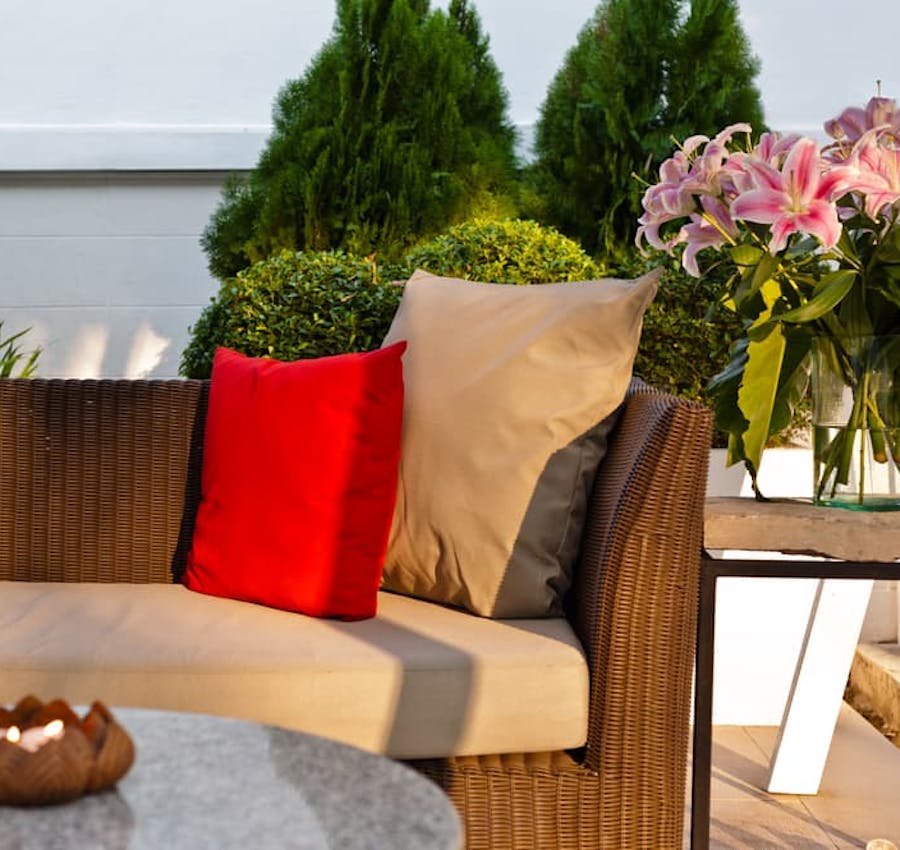 6. Hang Some String Lights
Make your backyard dreamy and inviting with a few strands of outdoor lights hung overhead.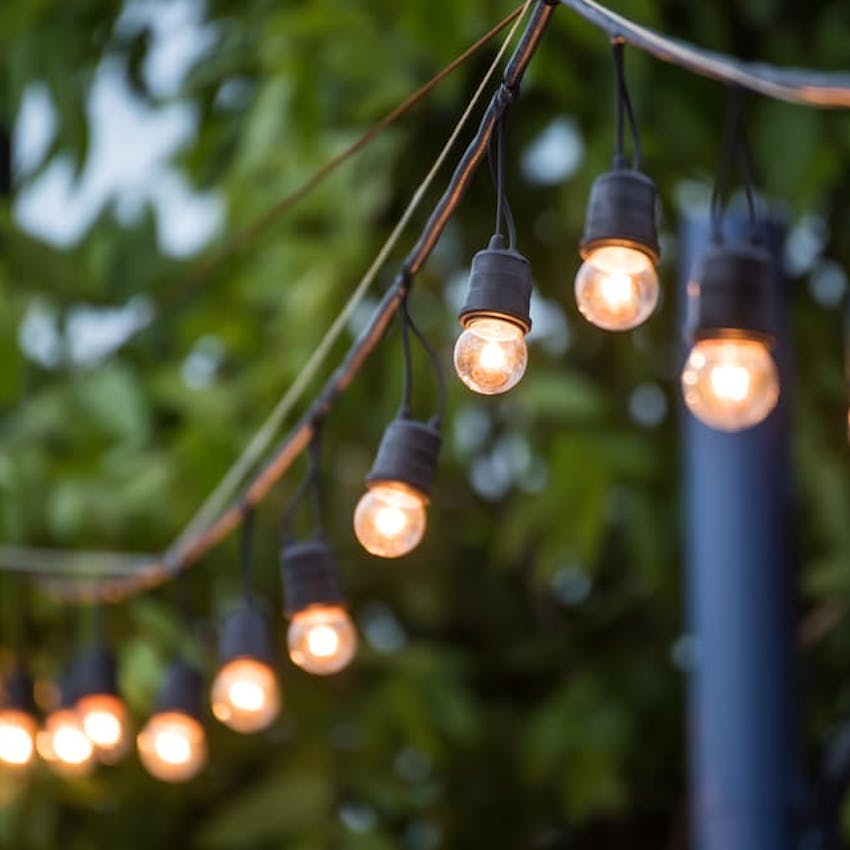 7. Create an Outdoor Bar
Use furniture you already have (or make this great cart!) to create an easy-access drink station right on the patio.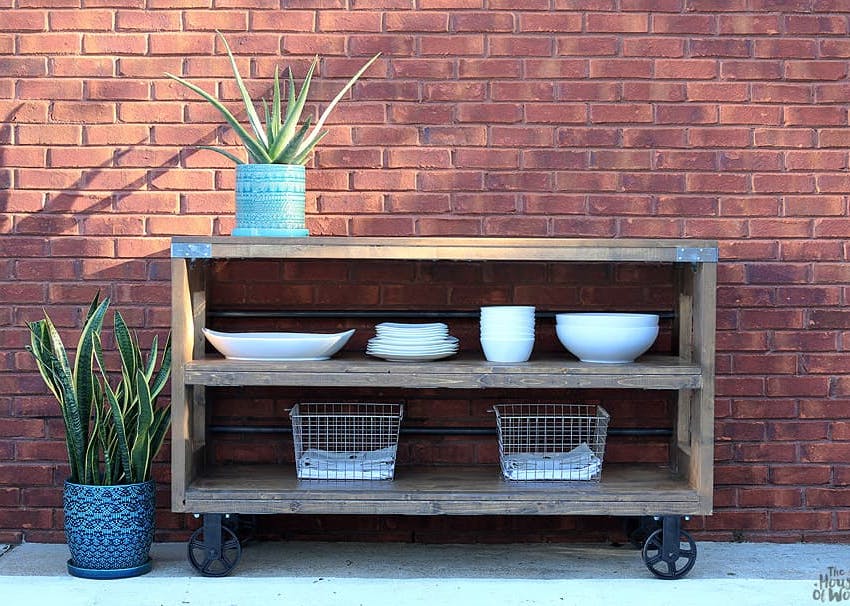 Photo via The House of Wood.
8. Keep Guests Entertained with Yard Games
To liven up your outdoor party, all you need is some inexpensive lumber and paint to make giant outdoor versions of your favorite games like Jenga, Scrabble, Yahtzee, and dominoes. Your friends will never want to stop playing!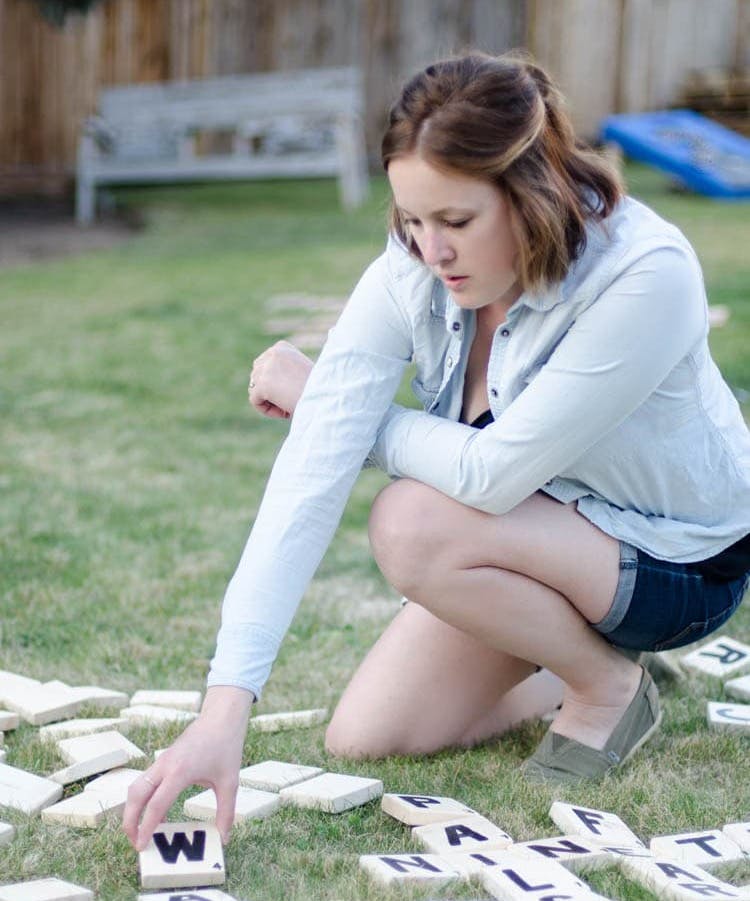 Photo and tutorials via Lemon Thistle.
9. Freshen up the Flowerbeds
Grab a few flats of flowers from Home Depot and give your flowerbeds a makeover!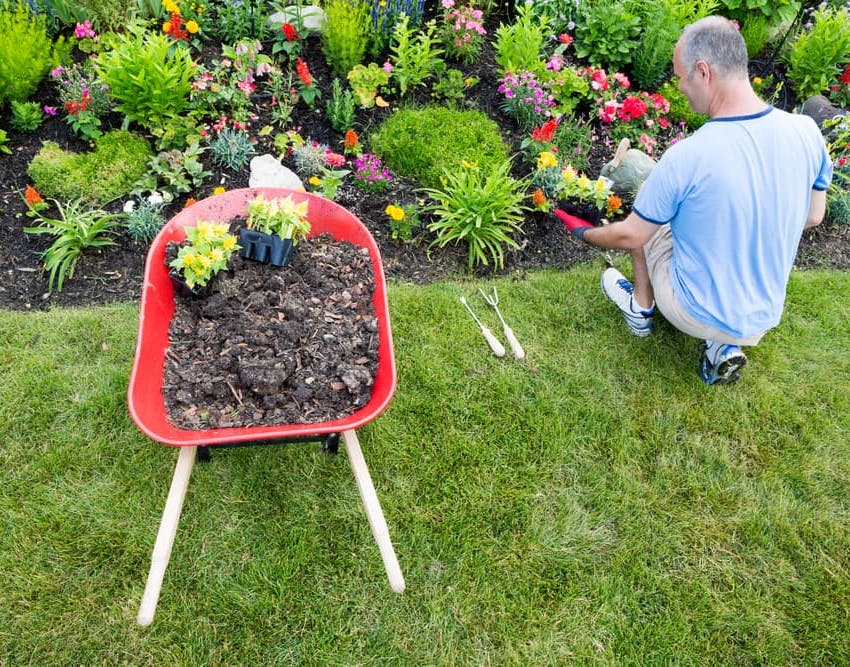 10. Make Flower Pot Centerpieces
If you have flowers left over, create simple centerpieces with a few blooms in terra cotta pots. Some sculptural succulents in a decorative bowl are another easy variation that will bring some color to your outdoor party decor.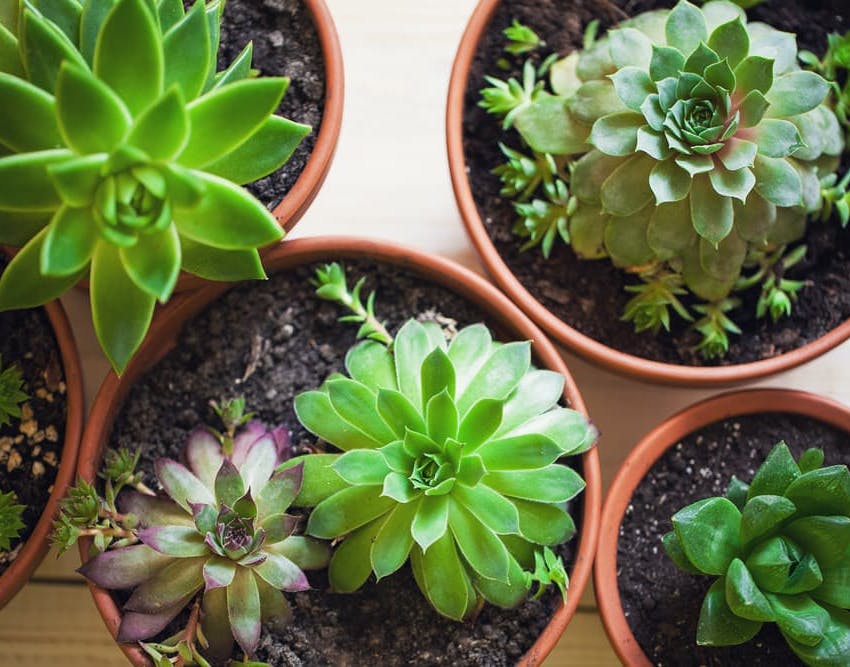 11. Add Color with Outdoor Pillows
Can't afford new patio furniture or cushions? Liven up the look by throwing on some colorful outdoor pillows.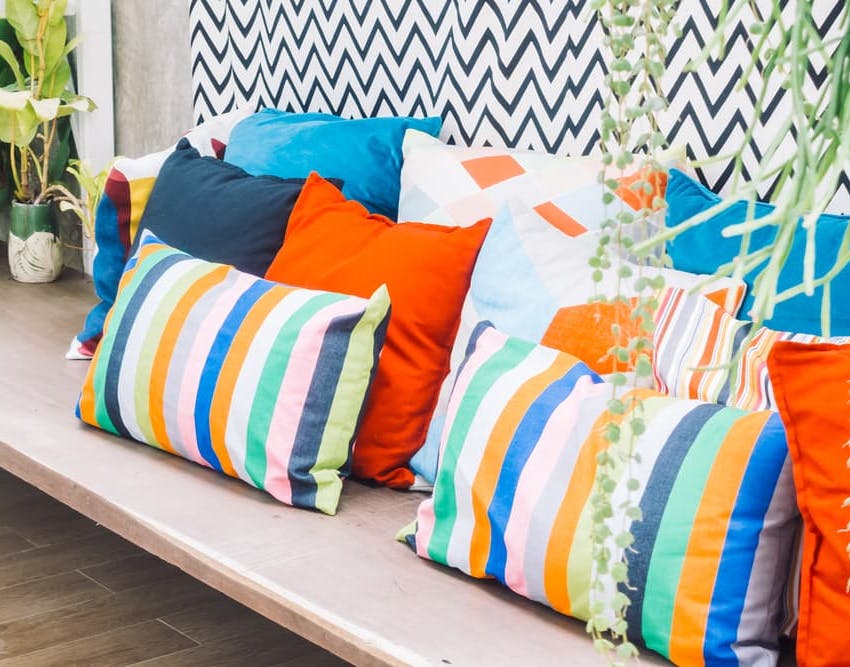 12. Add Extra Seating
Give guests plenty of places to sit and mingle with poufs, ceramic garden stools, or even tree stumps.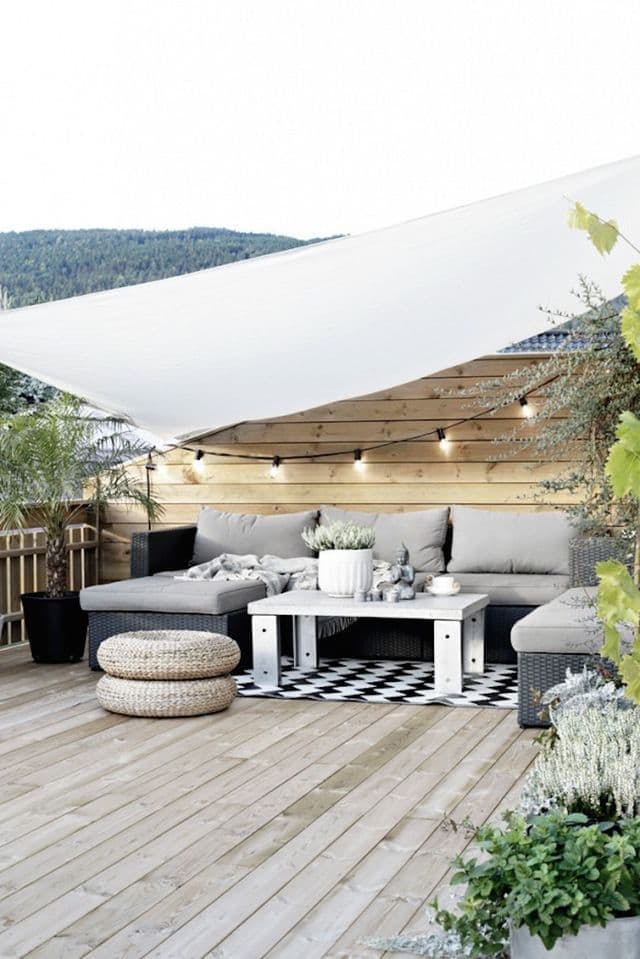 Photo via Oracle Fox.
13. Light a Fire
Whether you've got a freestanding fire pit or made your own, the warm glow never fails to bring people together.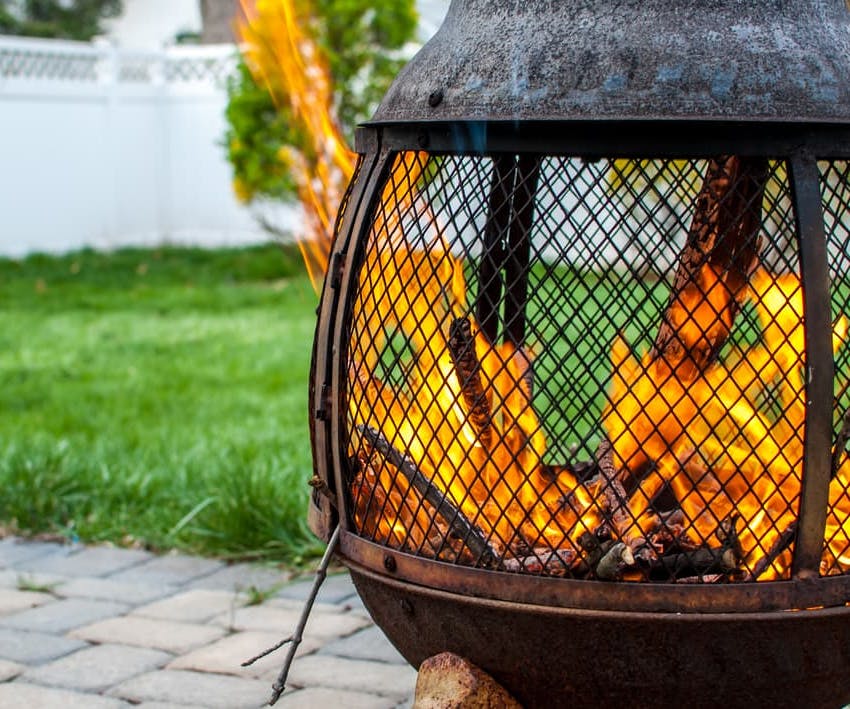 Have it Made in the Shade!
Want a cool and comfortable patio? Order patio sun shades now to get them in time for summer!
Need help ordering? Speak with one of our expert Blinds.com Design Consultants at 800-505-1905, live chat or email.
More Outdoor Party Inspiration:
These Window Treatments for Doors Will Attract Attention During Your Next Backyard Party
We're Answering 5 of Your Most Commonly Asked Outdoor Shade Questions
How to Create a Charming Kitchen or Backyard Bistro