How early is too early to start decorating for fall? If you're like us, you might not be able to contain your excitement when it comes to seasonal decorating. We're already dreaming of autumn classics like the warm smell of cinnamon, chilly nights and cozy sweaters... What's not to love about the fall season?
This year, you might want to do something fresh and exciting with your decor. We've harvested a selection of 7 fall decorating ideas to help you celebrate the autumn season in style.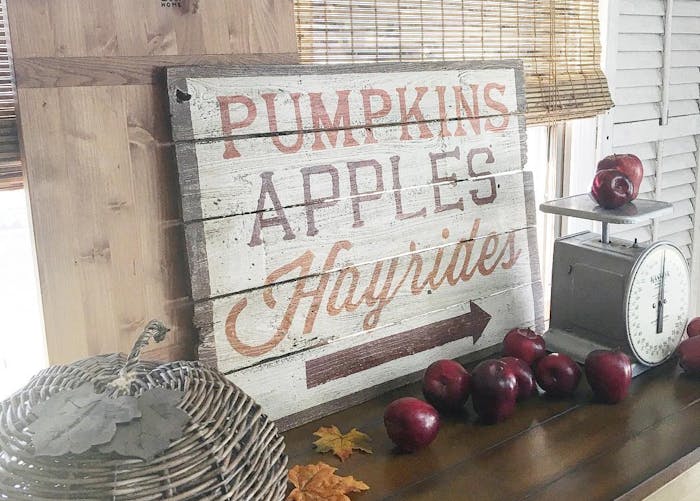 Pictured: Cordless Woven Wood Shades in Winthrop Camel. Photo via: @randilynnblog.
1. Pumpkin Party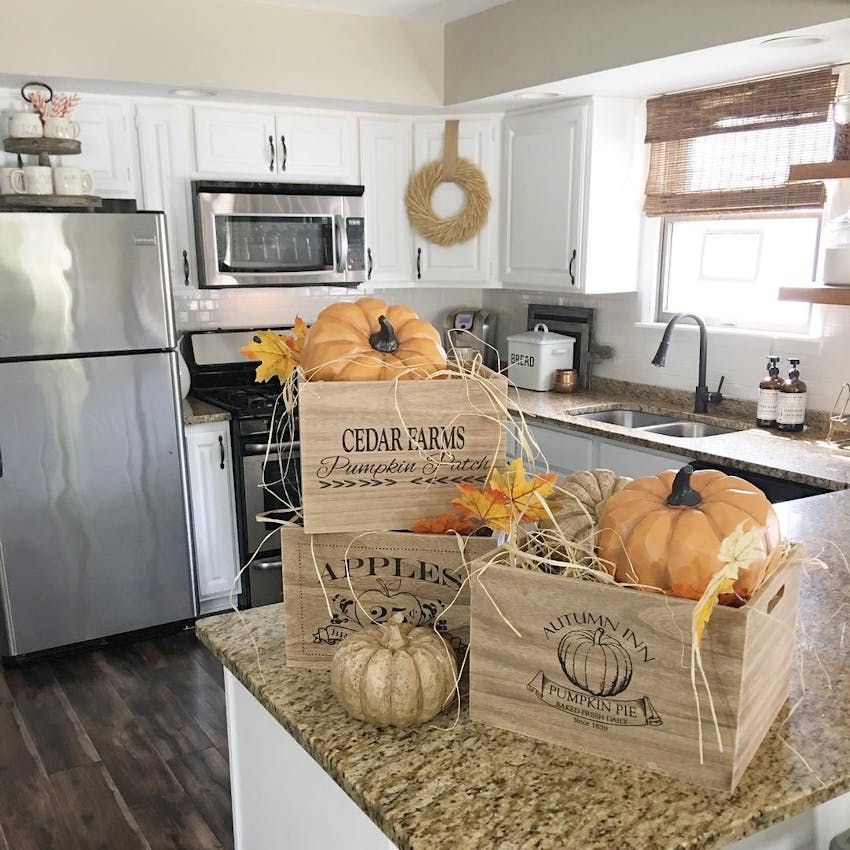 Pictured: Cordless Woven Wood Shades in Winthrop Camel. Photo via: @randilynnblog.
Bring the spirit of fall inside your kitchen with a decorative pumpkin display. Find a few wooden crates at your local craft store and fill them with hay. Add some faux leaves and arrange the pumpkins to your liking. You could also place this fall display on your porch or in your entryway.
2. Inspiration From The Kitchen
There's more to fall than pumpkins and gourds. Look to your kitchen for more edible inspiration! Dried orange slices smell amazing and make great sun catchers when hung by a window. When properly dried or dehydrated, orange slices can last for months to a full year and carry you through the entire holiday season.
To get this look: Cut an unpeeled orange into thin slices no more than a quarter inch thick (thinner is better). Bake on a non-stick pan around 200 degrees Fahrenheit for 2-3 hours. You want the rind to feel stiff and the orange's core to look translucent. Let the slices cool and then thread with twine to make your own festive (and fragrant!) garland.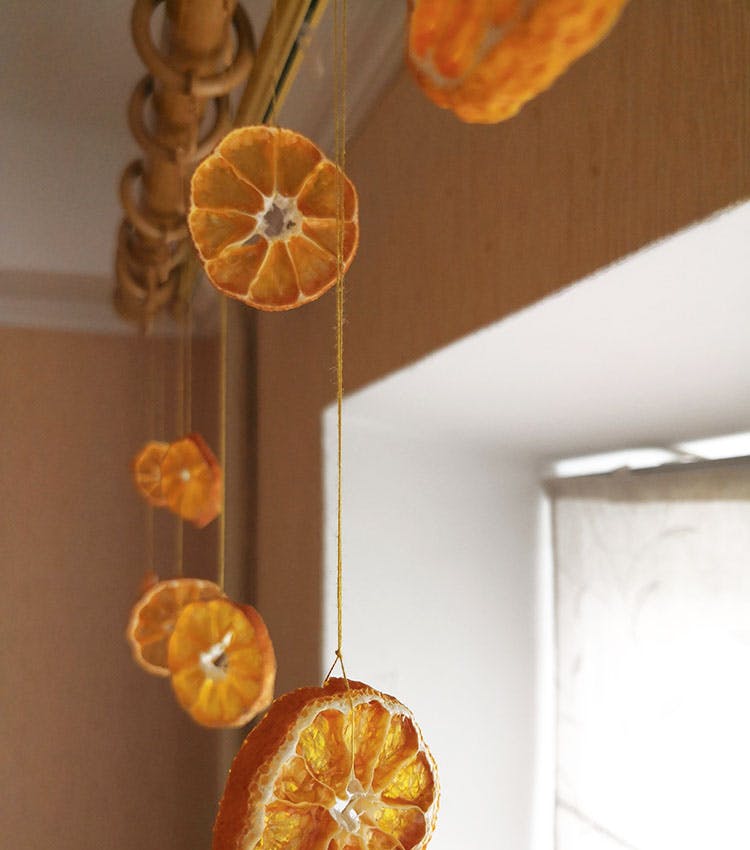 3. Edible Autumn Cheer
For more edible autumn cheer, try decorating with apples! Red Delicious and Golden Delicious varieties can bring robust color to your dining table or kitchen counter. Plus you get bonus points for keeping a healthy snack within reach! Top off your table setting with a few chunky candles like @greybirchdesigns did in her modern farmhouse-styled dining room. See her full transformation here!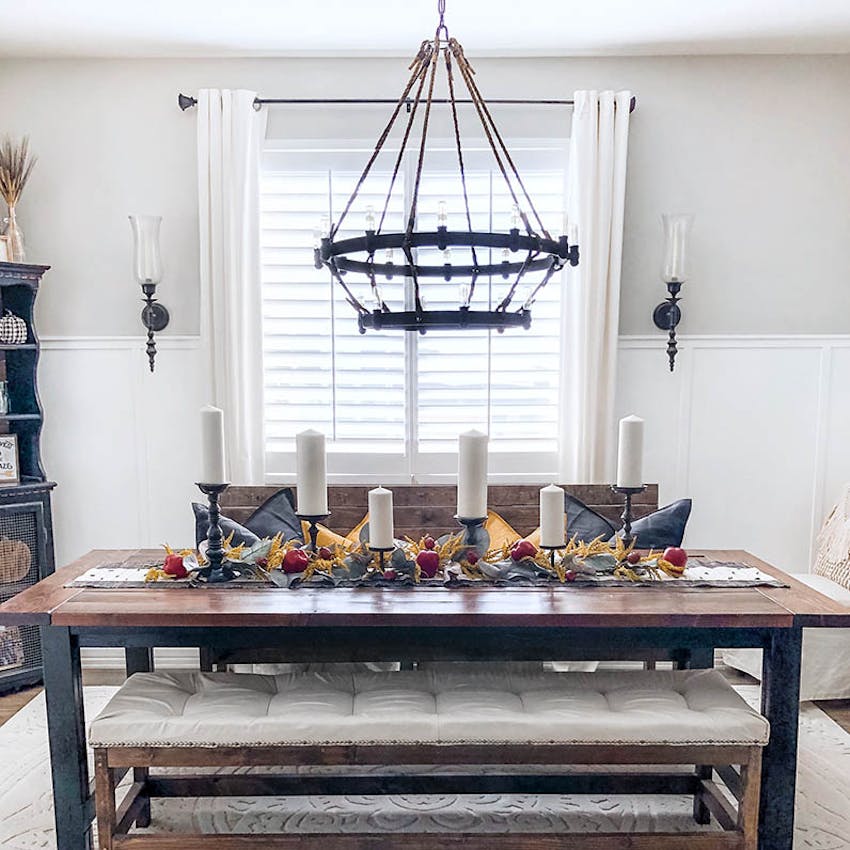 Pictured: Blinds.com Simplicity Wood Shutter in Bright White. Photo via @greybirchdesigns.
4. Fall-ing for Houseplants
For many, it doesn't feel like fall until the leaves start changing colors. But if you live in the south (howdy from our team in Texas!) this might not happen for many more weeks, if at all. Even if it's not cool enough for cardigans and hot chocolate, it's never too early to start injecting some fall color into your life!
Plants like cacti and succulents require little maintenance and come in a variety of colors. Tiny window sill cacti in reds and yellows can be a cute twist on your home's autumn aesthetic. They're also a festive way to transition between seasons!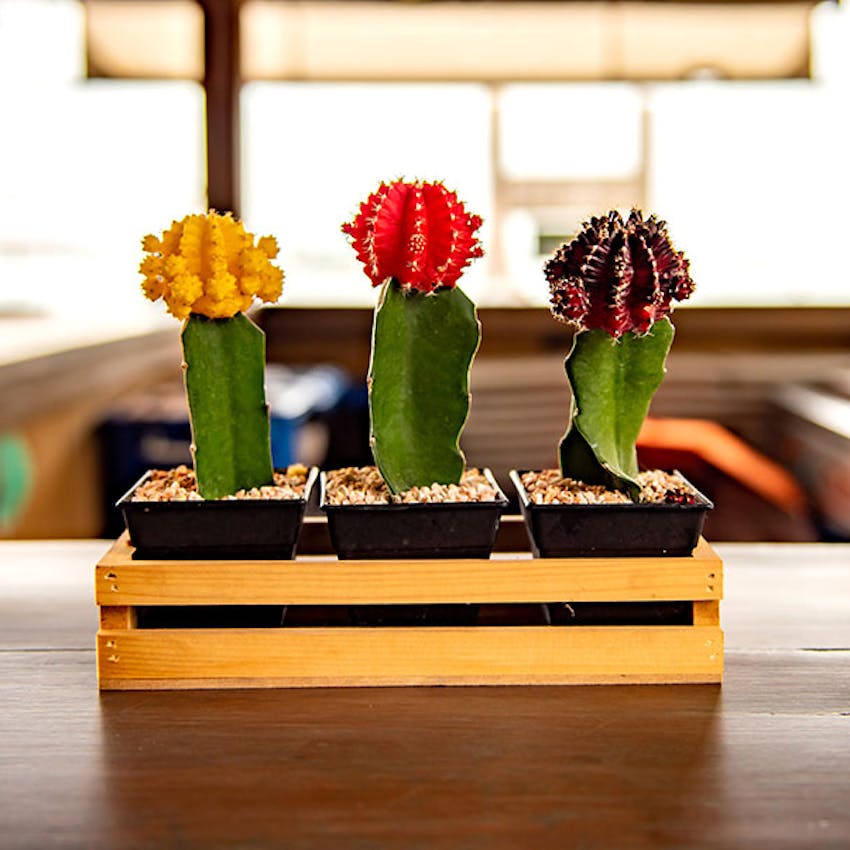 5. Draped In Autumn Elegance
One of the easiest ways to transform a room for fall is to switch out curtains or draperies for something more seasonal. If you don't have drapes already hang some for an added layer of warmth, insulation, and coziness during the cooler months. Warm colors like red, orange, yellow, and brown are trending this year but will also make your space feel cozy from fall into winter.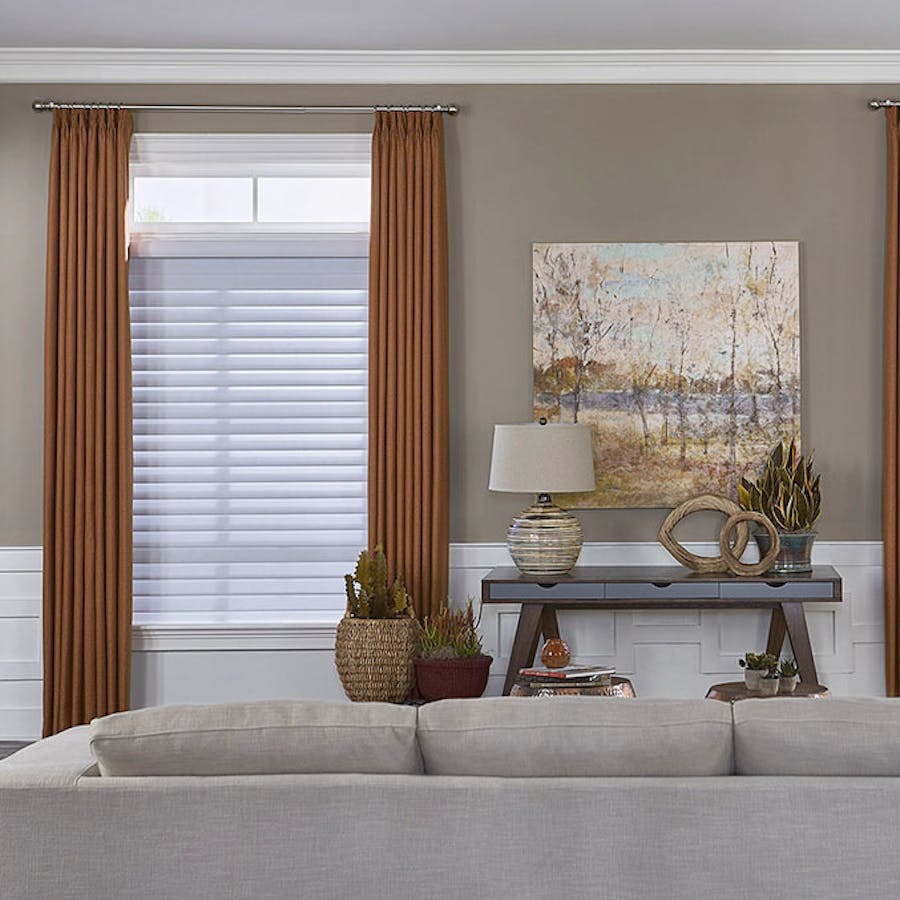 Pictured: For a similar look, check out the Blinds.com Easy Classic Pinch Pleat Drapery in Silkara Harvest.
6. Rustic Farmhouse Aesthetic
Similar to draperies, Roman Shades can add softness and warmth to your room during the colder months. Linen Roman Shades have surged in popularity and are now fundamentally part of a farmhouse aesthetic (both modern and traditional!). They provide a subtle rustic look that brings fall vibes but works just as well year-round.
Ask our Design Consultants about matching pillows to go with your draperies or Roman Shades: 800-505-1905.
Pictured: Blinds.com Designer Roman Shade in Odyssey Whisper White.
7. Sweet Seasonal Centerpieces
Ashley Rose of Sugar + Cloth has a fall centerpiece that really blew us away. She used small balloons in peachy oranges and corals along with tall candlesticks to create a whimsical and truly unique autumn table display. Even the drinks and flatware coordinate!
We can think of so many other places where festive balloon garland can add some holiday charm around the home: above windows, over doors, across a fireplace mantel... We highly recommend checking out her tutorial here!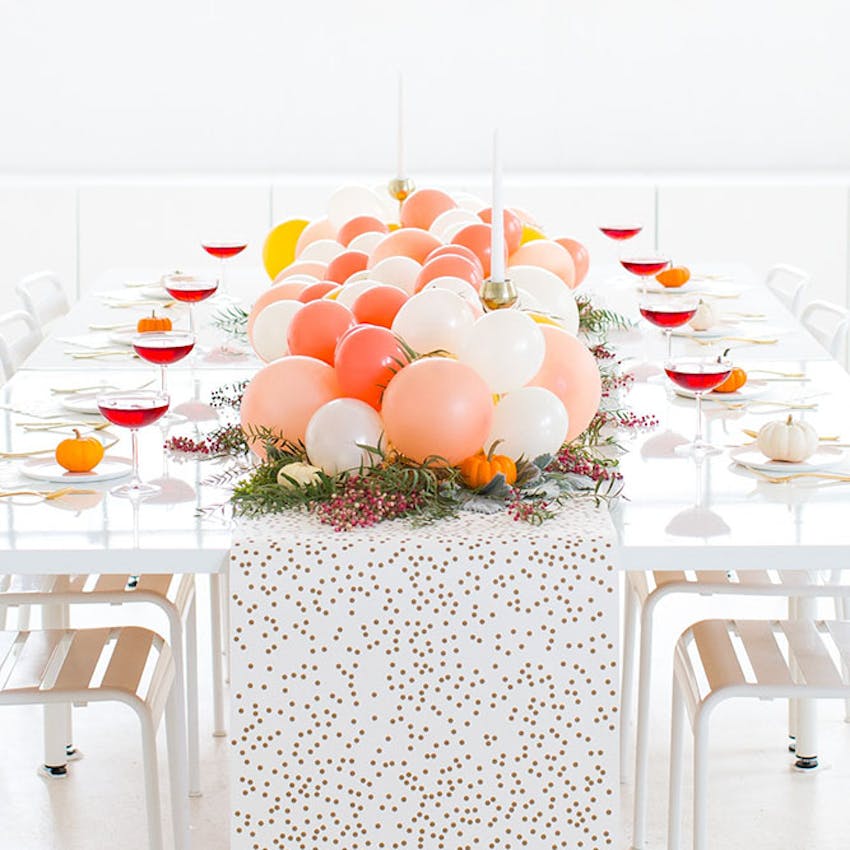 Photo and tutorial via @Sugar + Cloth. Find her on social here!
Share Your Fall Holiday Decor!
Have you decorated your home's windows for the holiday season? Share your photos with us on Instagram (@Blindsdotcom) with the tag #blindsdotcomlove! Also, follow us on Pinterest for more holiday home inspiration!
Need More Fall Decorating Tips In Your Life?