Want to give your holiday décor a different spin when you pull it out this year? To help you get inspired, we asked our decorating blogger pals to tell us what holiday décor trends they're embracing.
1. Add Pops of Pink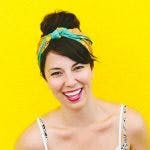 "I love adding a little pop of pink to my holiday décor! It's fun, unexpected, and a way to add a fresh take to the usual holiday color palette of red and green. The pink brings a modern touch to all of our décor, and I love that it's easy to incorporate to decorations that you may already have from years past."
- Chelsea Foy of Lovely Indeed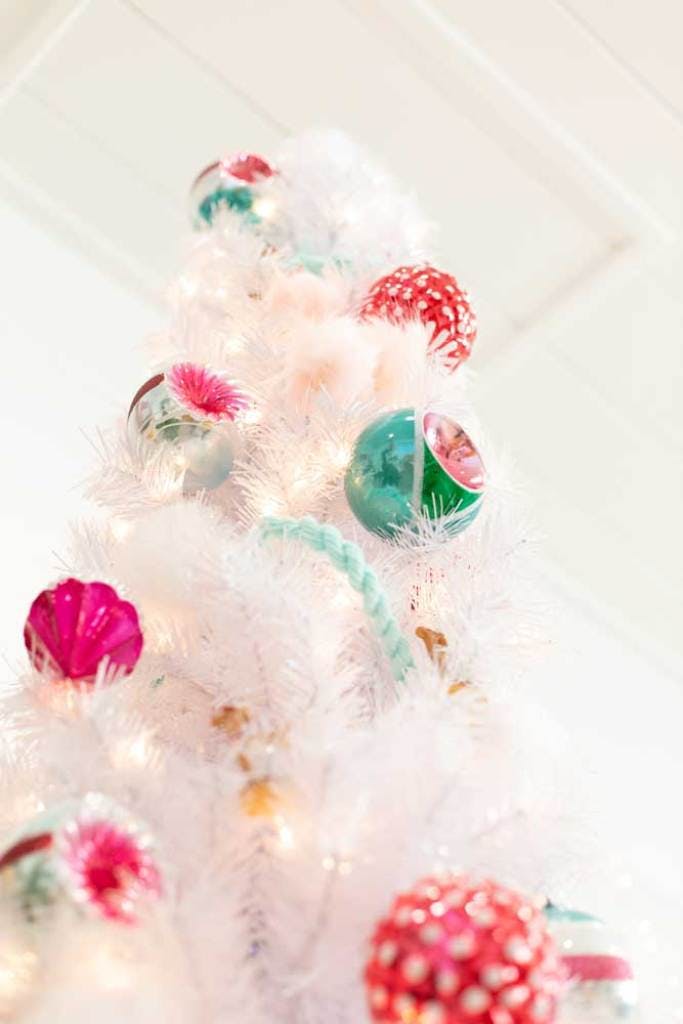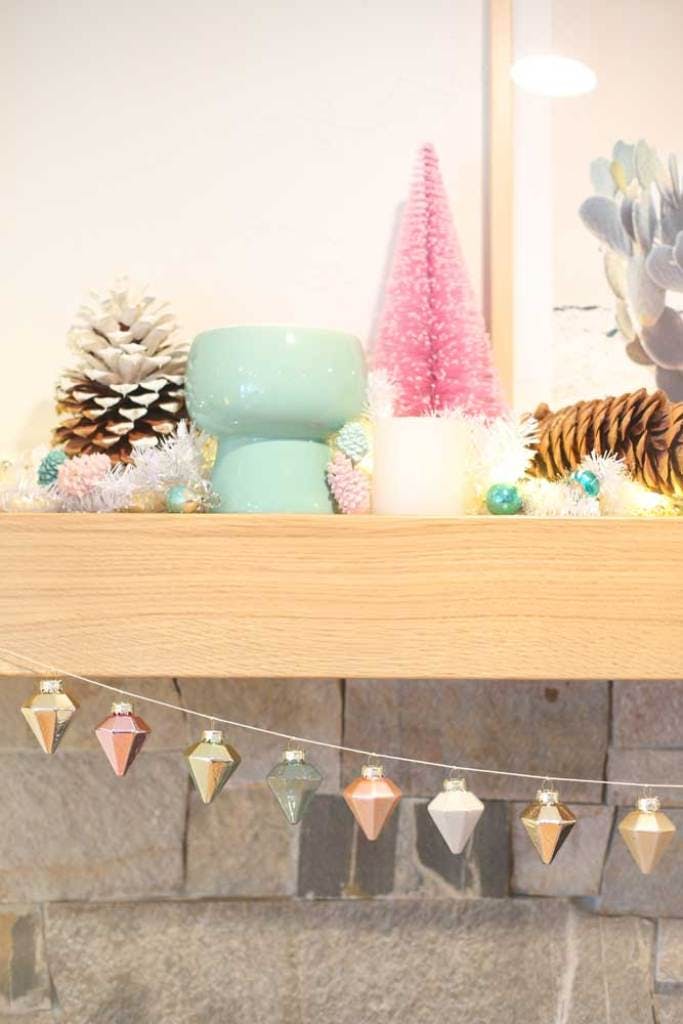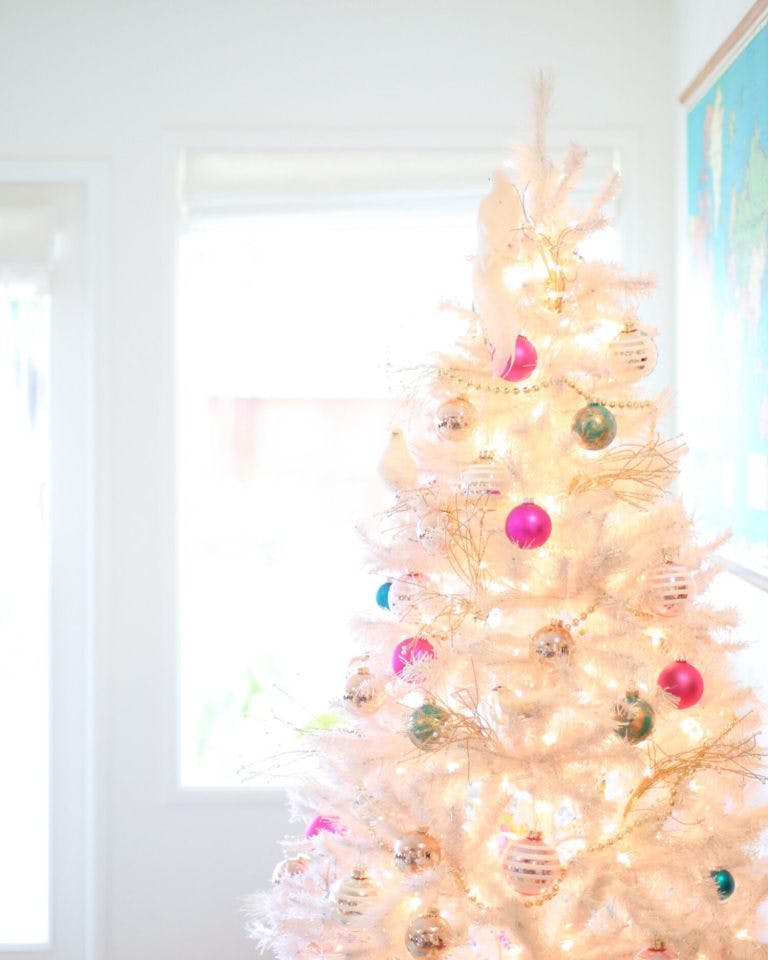 Love this look? Take a peek at our collaborations with Chelsea for her Kids Bedroom and Main Bedroom Makeovers.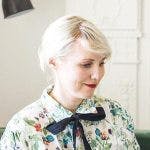 "For this year, I'm digging holidays in a slightly different palette from the traditional red and green. Think tomato red, rose pink and a slightly teal green. I can't get enough of it! "
- Brittany Jepsen of The House that Lars Built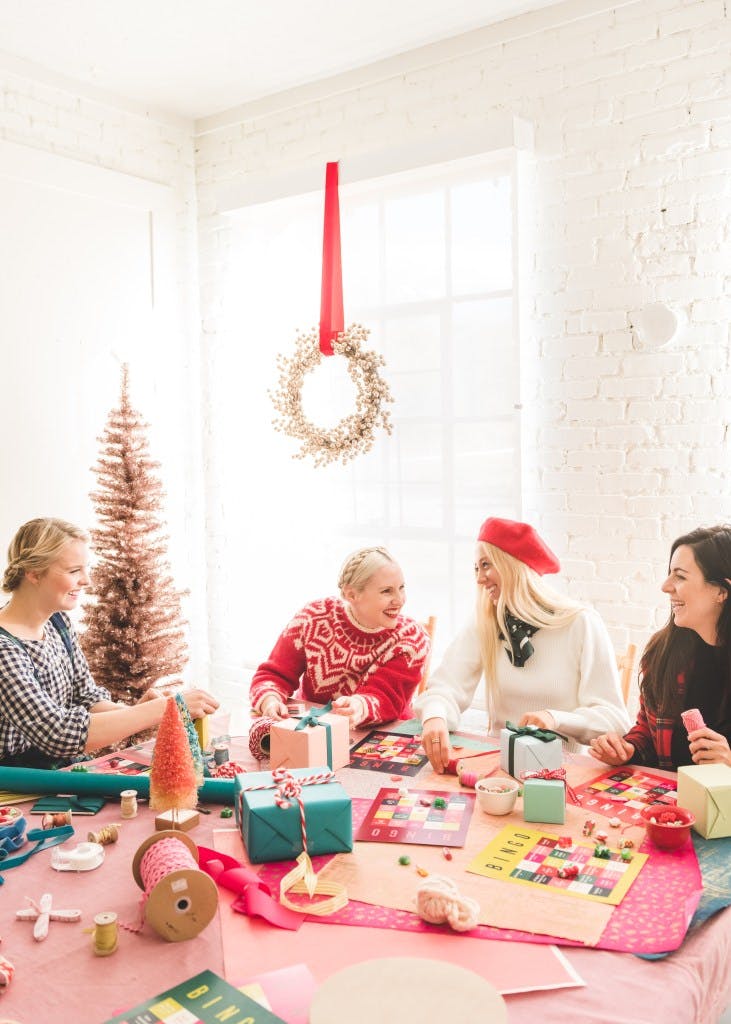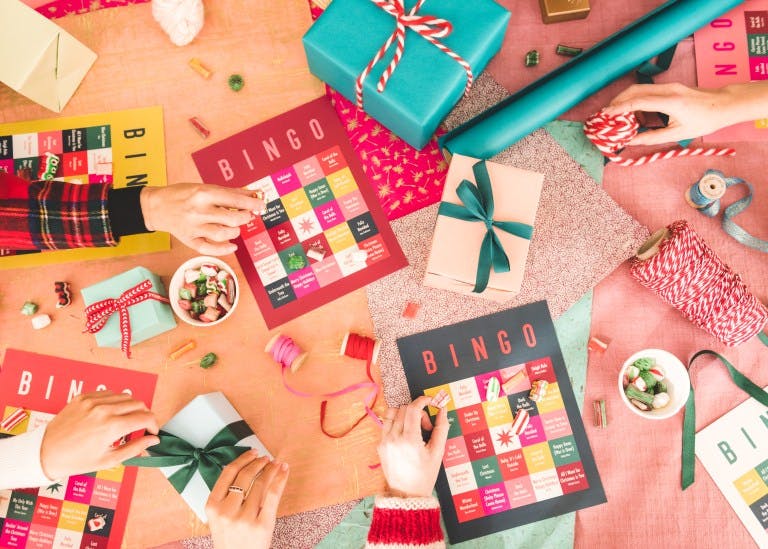 Get more colorful inspo in Brittany's post -  Printable Christmas Song Bingo and check out her Blinds.com makeovers for the nursery, living room, kitchen and office.
2. Try a Light and Bright Color Palette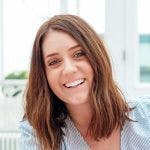 "We're definitely no strangers to color here at Sugar & Cloth, and holiday décor is no exception! I'm really loving applying unconventional color schemes to traditional holiday décor for a fun twist on the classic red and green."
- Ashley Rose of Sugar and Cloth
<img class="alignnone wp-image-23793 size-full" src="https://i2.wp.com/www.blinds.com/blog/wp-content/uploads/2018/11/Samsung-Frame-Christmas-Living-room-4.jpg?resize=713%2C1070&#038;ssl=1" alt="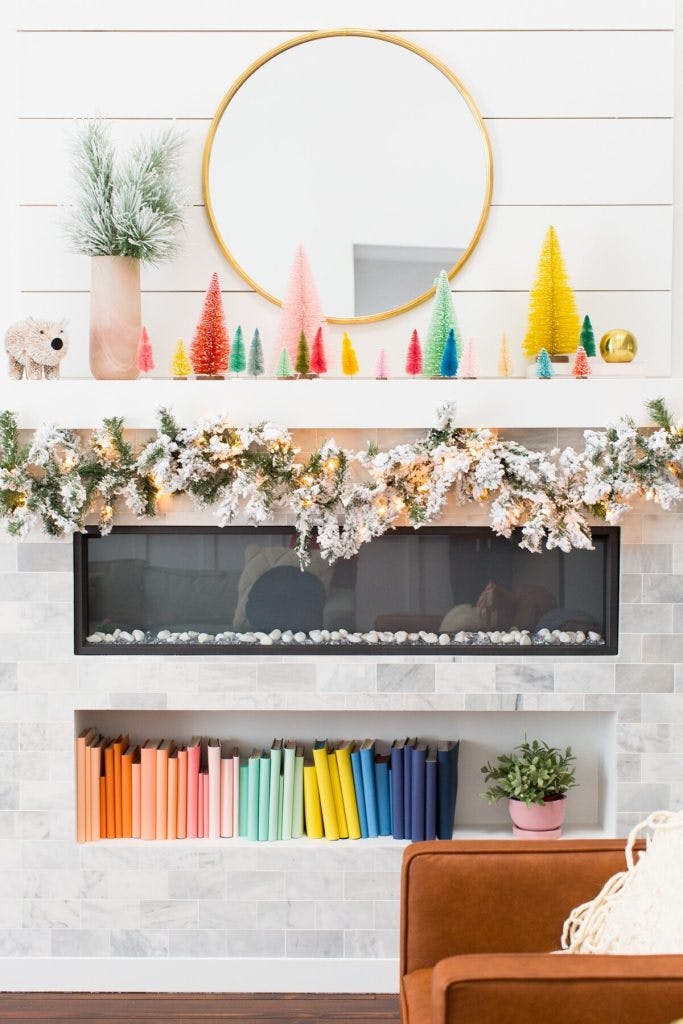 If you're a color lover, you'll flip for the pink shades that Ashley used in her office renovation.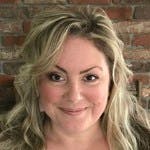 "Christmas for me, is more about a feeling than any particular décor, so I'm always aiming to have our home feel extra cozy and welcoming during the holidays. This year, I added black & white buffalo check and a hint of pale aqua, topped with twinkle lights and flocked trees, it felt quiet & serene, yet just right to greet Christmas day. "
- Shannon Fox of Fox Hollow Cottage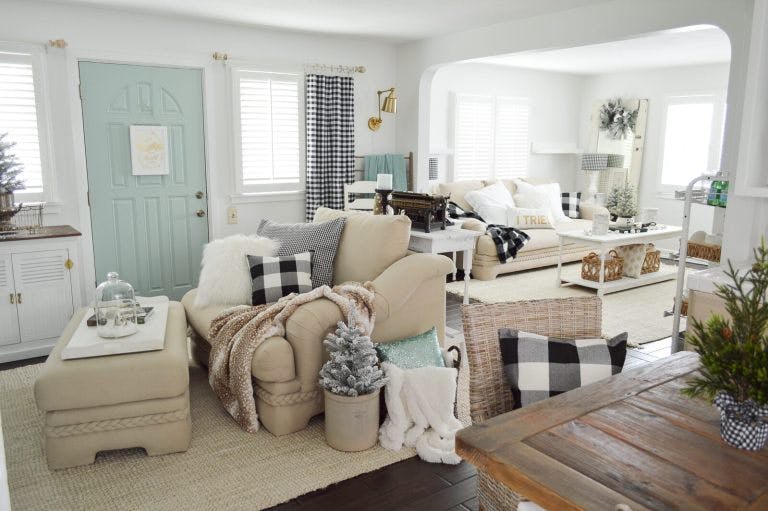 Find out how Shannon gave her cottage home classic style with shutters. (One of our most popular posts of all time!)
3. Scale Back With Unadorned Holiday Décor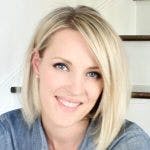 "This year I am seeing more and more takes on restrained, simplified Christmas décor.  Christmas trees are beautiful all on their own, and this year I am leaving ours dressed in nothing but lights.  The look gives me the feeling of being in a magical winter wonderland."
- Shelley of Crazy Wonderful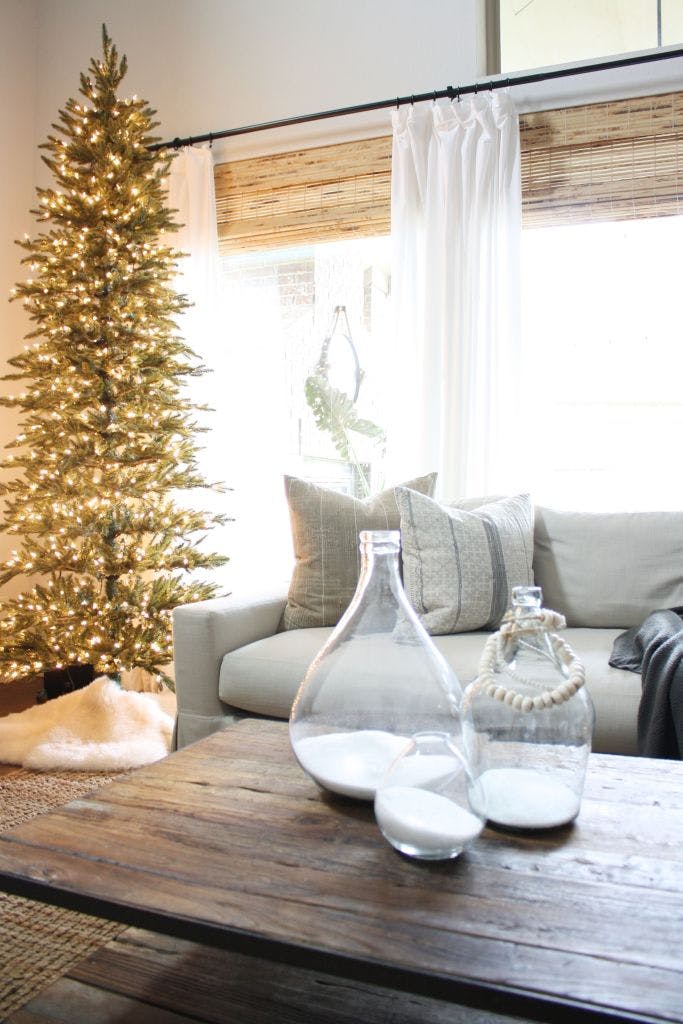 For ideas to make this pared-down look work in your home, check out Shelley's post, Unadorned Christmas Tree. And be sure to check out Shelley's woven wood shades (that Instagram is obsessed with!)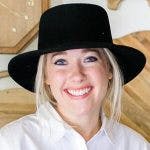 "I love bare, natural greens during the holidays. Between the richness of the green hue and the scent of the natural pine/fur, a bare strand of garland (or even a bare Christmas tree) can absolutely stand alone. Less is more during the holidays!"
- Claire Brody of Claire Brody Designs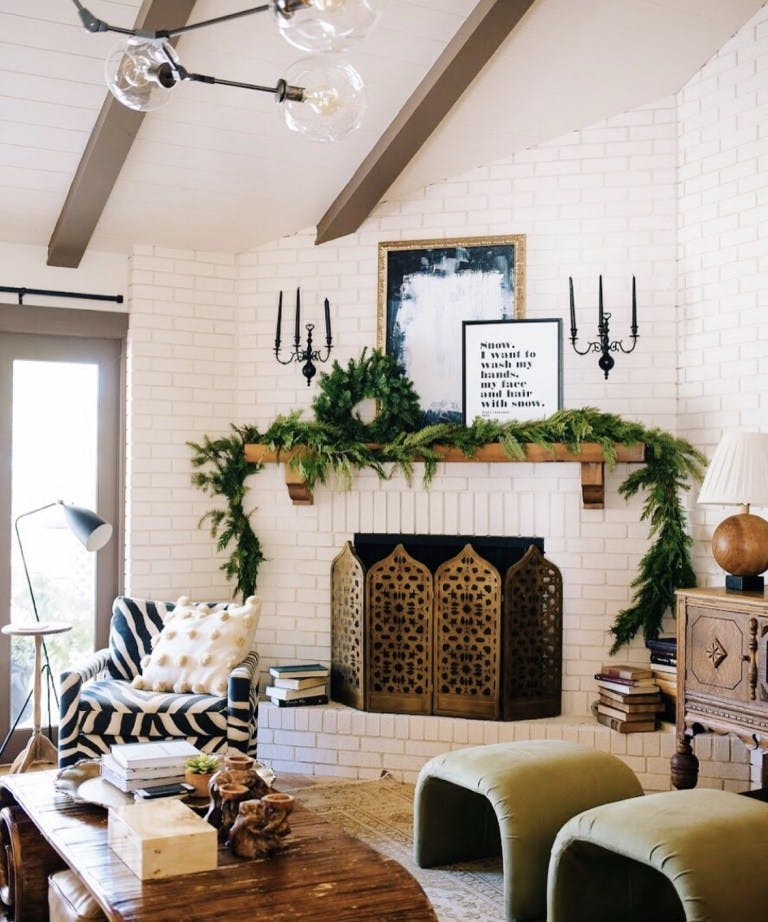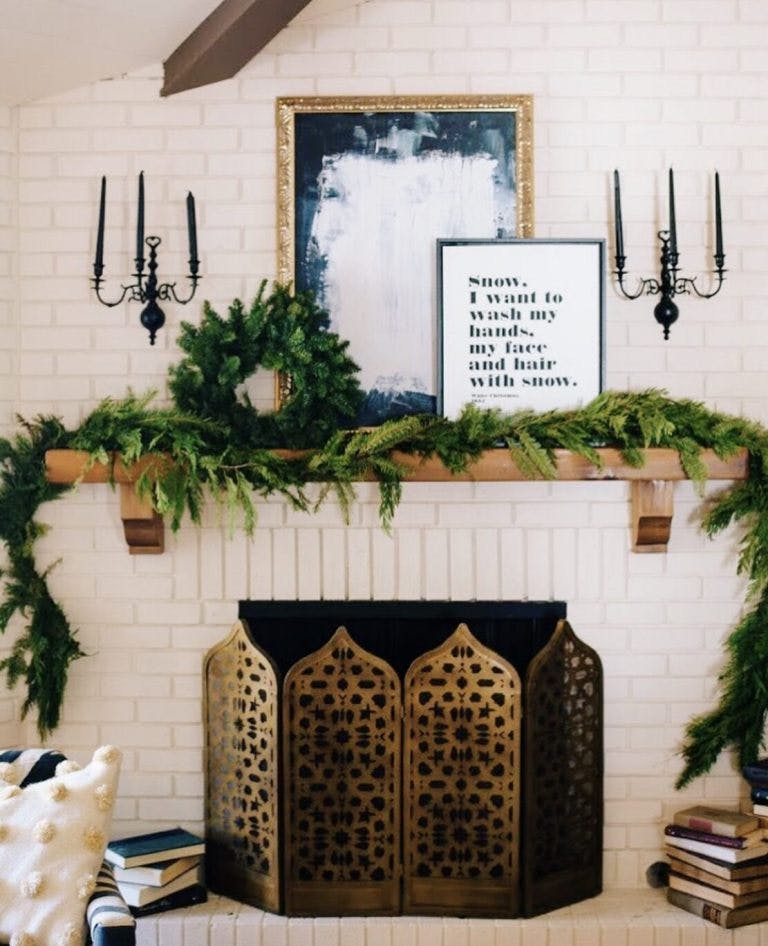 Take a closer look at Claire's signature eclectic maximalist style in her guest bedroom makeover.
4. Give Traditional Decor a Whimsical Twist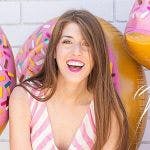 "I love starting holiday traditions that we can continue throughout the years with our son, Arlo and future kiddos too. Last year I made a Christmas Village out of bird houses and a few supplies from the craft store. We plan to add a new house or two every year and this year, Arlo is old enough to help decorate one! Couldn't be more excited for him to join in the fun!"
- Kelly Mindell of Studio DIY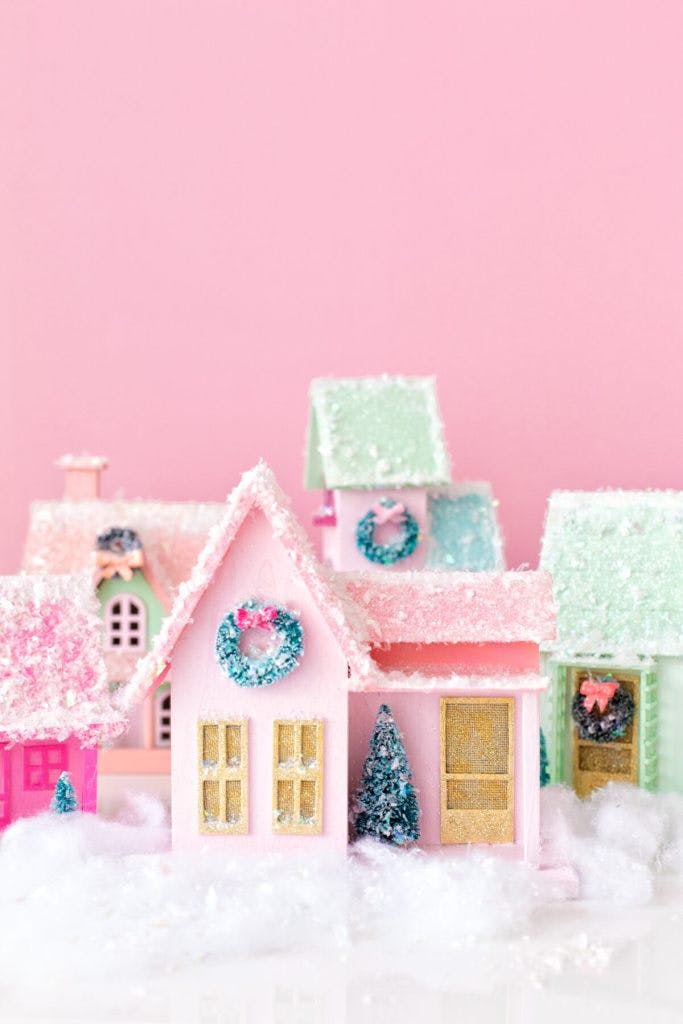 Don't miss Kelly's rainbow-bright dining room makeover with crisp cellular shades.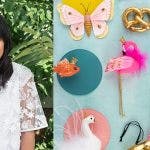 For the holidays this year, I am going non-traditional with a butterfly/flamingo themed tree. I basically live in a spring-like world all year round so I love the idea of this very light and fresh tree.
- Joy Cho of Oh Joy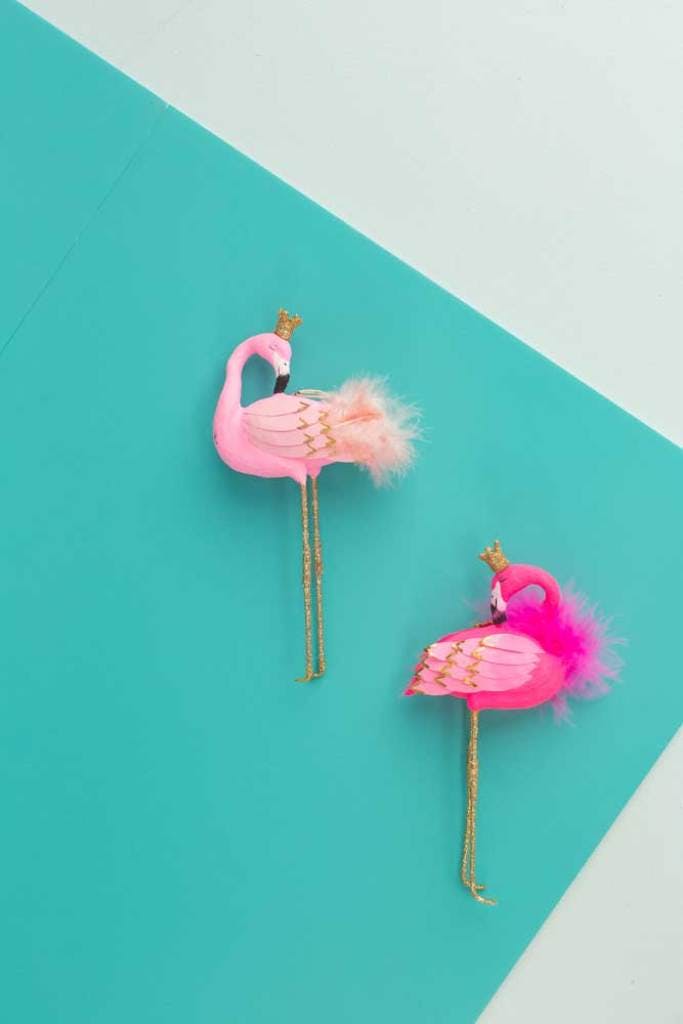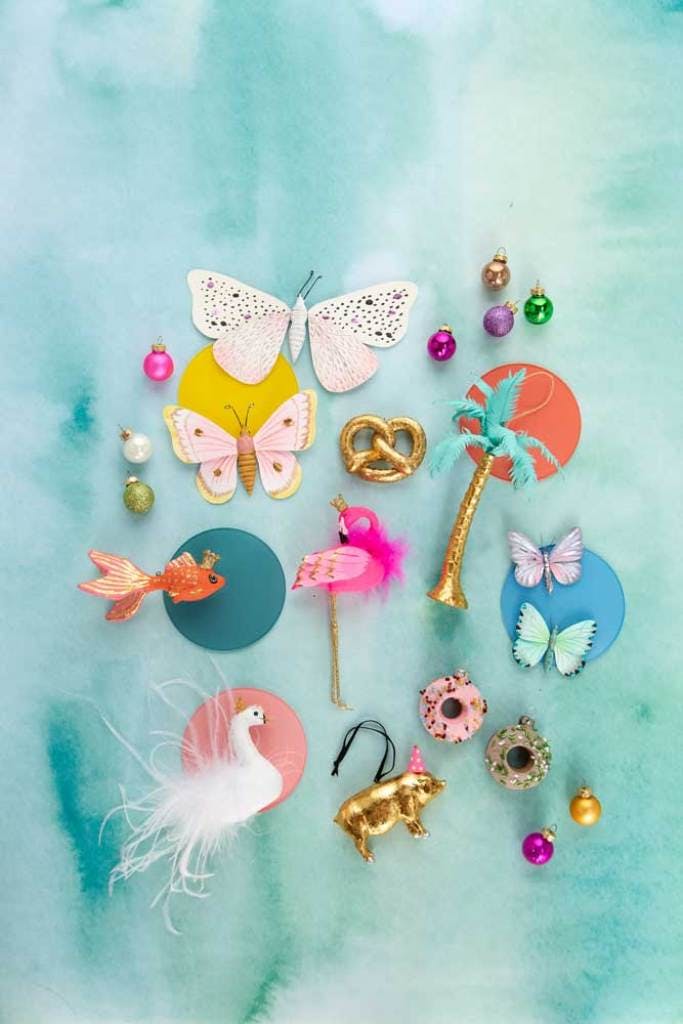 Another way Joy is embracing the non-traditional is with a "party tree" made of her signature paper honeycombs. Also, be sure to check out her bedroom makeover with modern roller shades.
Want More Holiday Inspo?
Check out last year's version of this post, which still has some gems we're loving for 2018: