Floral wallpaper. China Cabinets. Pink tiled bathrooms. Sweet tea.
Reminiscing about your Grandma's home conjures up visions of a warm, comforting and traditional place (and maybe the smell of freshly baked pie), but her décor style might not fit the vision you have for your own home. 
When you think about shutters, you might be thinking about the ones from grandma's house too.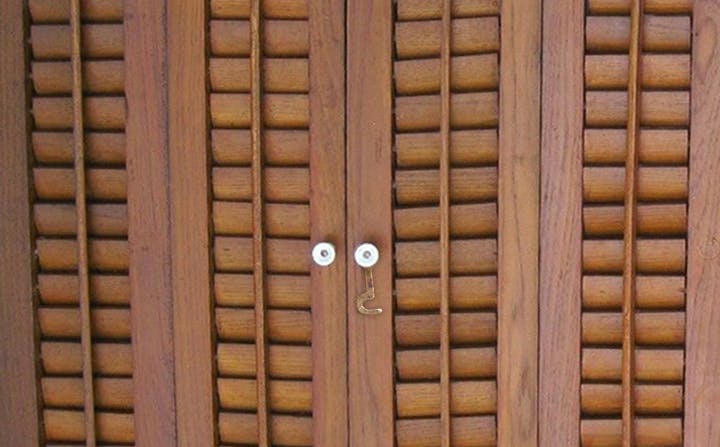 Traditional shutters had tiny louvers, many small shutters panels that folded accordion style and hooks and knobs to latch. With old fashioned shutters in mind, you may have never considered decorating your windows with interior shutters. Luckily today's shutters have gotten some updates since Grandma's day.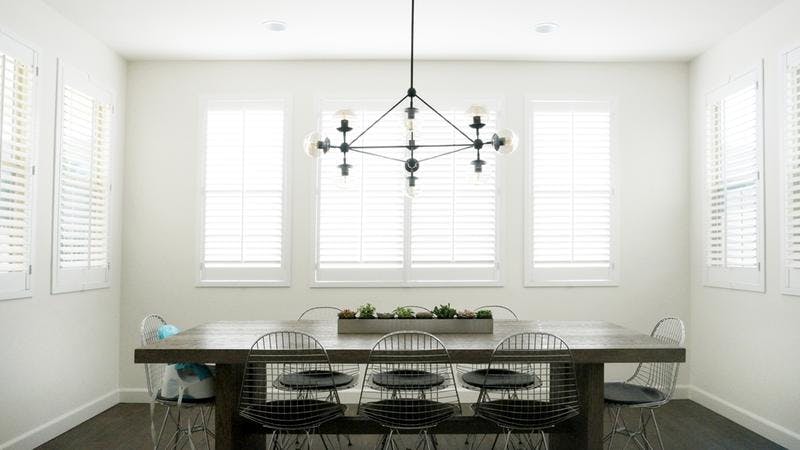 Why Choose Shutters
Current shutter design trends range from traditional to modern and can either make a statement or blend in with decorative molding. Shutters are sought after by home buyers and renovators for their built-in look, long-lasting durability and boost to home resale values. Plus, did you know that interior shutters are great for energy efficiency and light control as well?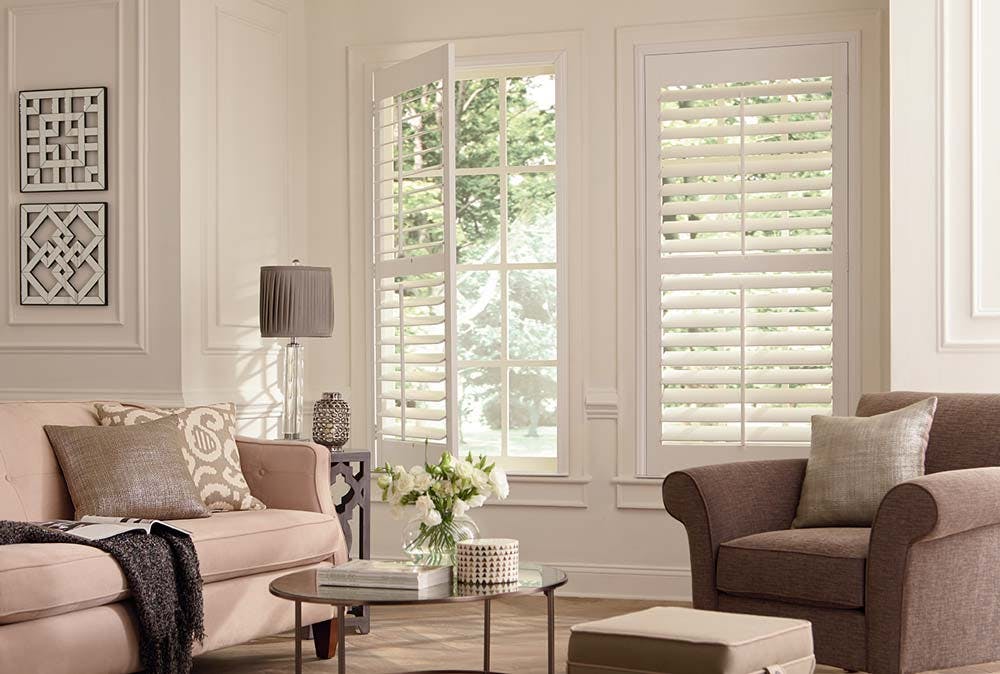 Do Interior Shutters Work With all Home Styles?
If you have a traditional-style home, shutters are a no brainer. The classic 2" louvers with a center tilt rod look seamless in colonial, farmhouse, Victorian, transitional, and other traditional home styles.
If your home is more modern, you may think shutters aren't for you. But with a few adjustments to the options and design features available, interior window shutters can bring a cleaner contemporary look that will perfectly complement the style of your space.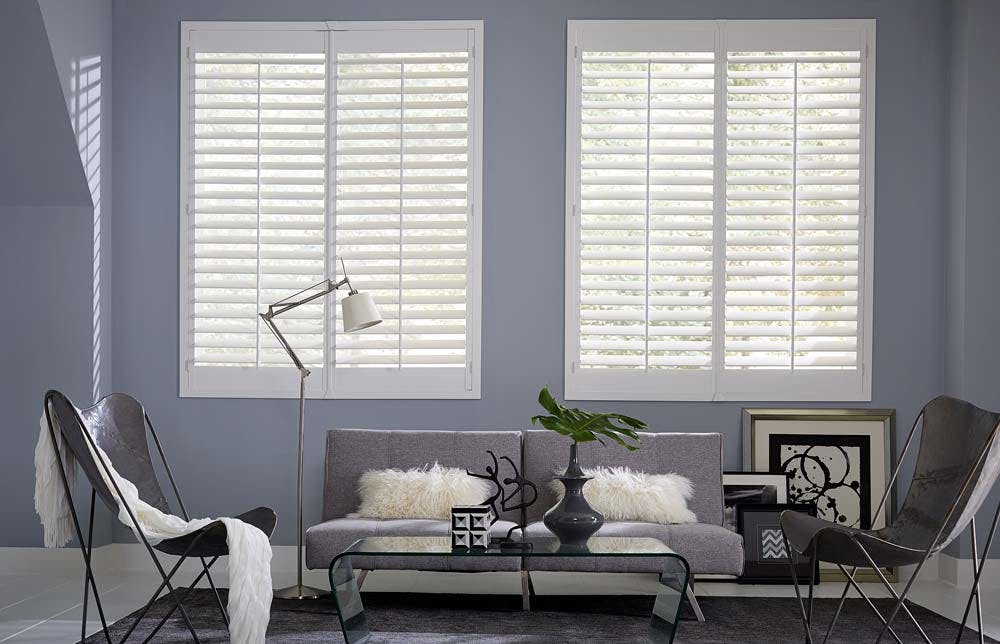 How to Make Shutters Work in Modern Homes
Tilt rods are traditionally positioned in the center of each panel attached with staples to the louvers. This allows the louvers to move simultaneously to open or close. Choosing a hidden tilt rod feature is a simple change that give the shutters a clean updated look, distinguishing it from the traditional style. These shutters are often referred to as "Clear View Shutters."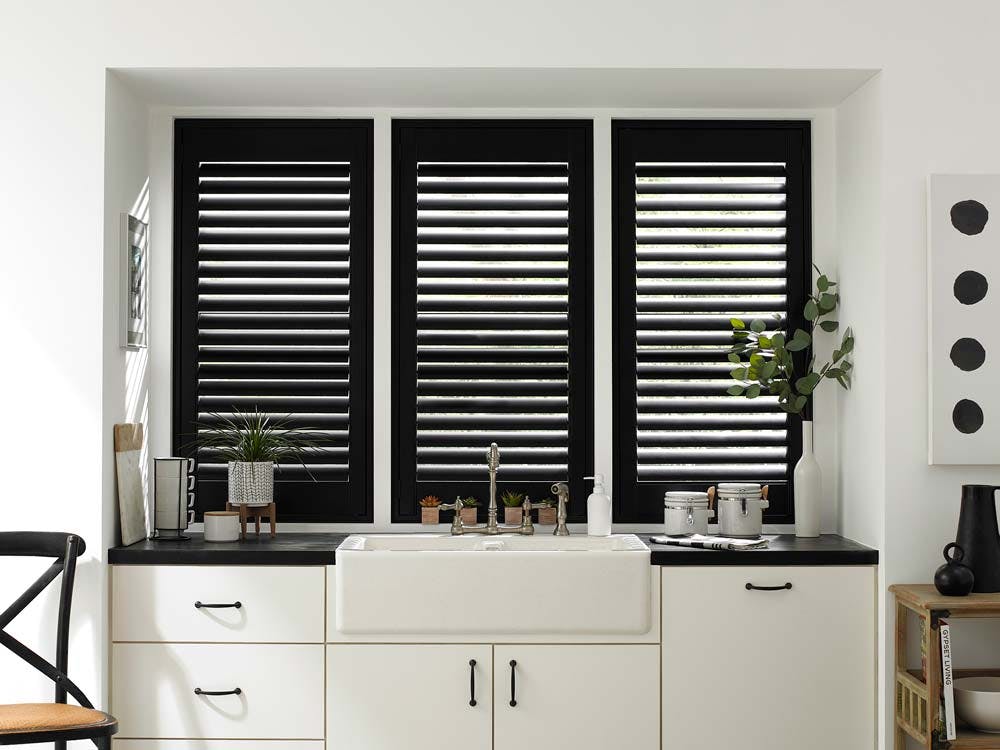 Step outside the box and select an on-trend stained finish for your shutters to bring bold color and warmth to your room. Gray finishes are a great choice for today's modern home. Need a star statement piece? Interior window shutters are like fine furniture for your windows, and you can select a stained finish to give your home a pop of color, like navy blue or emerald green, that will make a dramatic impact on the entire room.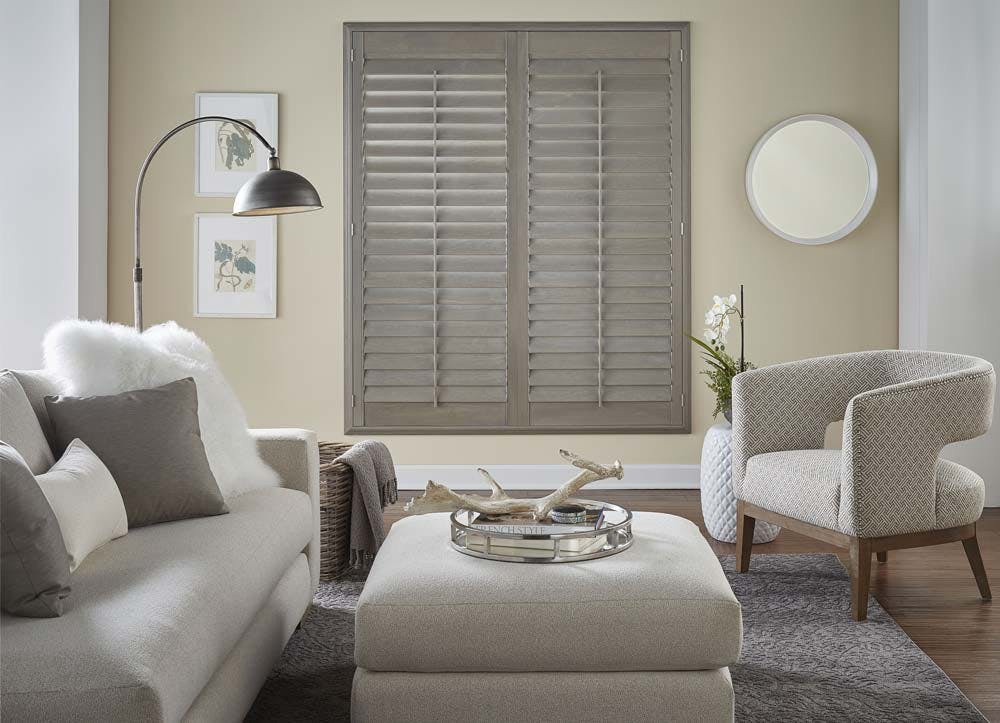 Another way to make a shutter more modern is to select a wider louver. A 3.5-inch or 4.5-inch louver allows for more light and air when they are open, offering a picturesque view to the outside. Curb appeal is dramatically enhanced from the outside providing an architectural element for an updated, modernized aesthetic.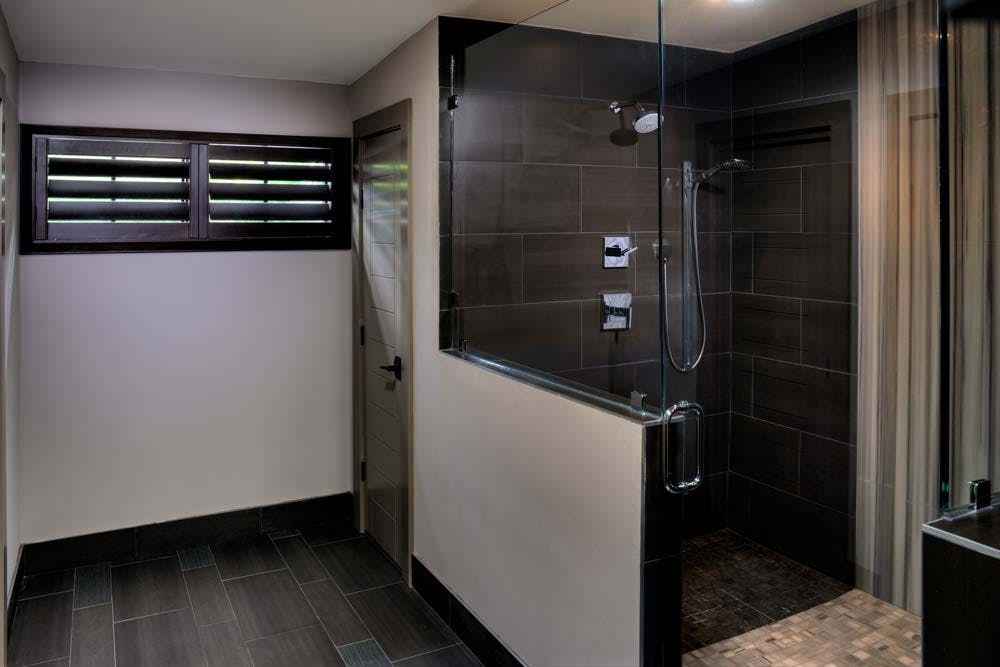 Selecting the right framing is another consideration in creating the perfect shutter look for your home. Decorative framing for plain sheet rocked casements gives the appearance of custom trim molding.  Shutter framing can blend with existing window casement trim as well. Removing heavy draperies and installing clean white painted shutters and frames will immediately brighten the interior of any room.
Interior window shutters have changed over time, yet remain a timeless long-lasting style for any home decor. Shutters are a smart window treatment, functional and aesthetically pleasing, fitting perfectly within any home. With their clean architectural lines and streamlined elegant look, shutters will add character and are the perfect finishing touch to make a statement in your home.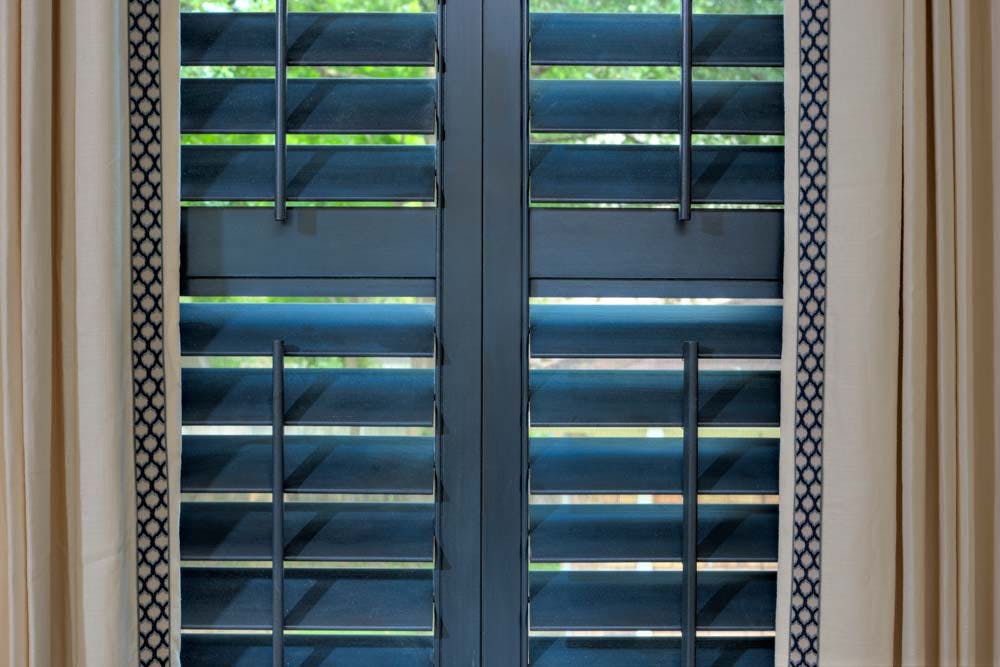 Ready to Find the Perfect Shutters for Your Home's Style?
Take advantage Blinds.com's new in-home consultation service supported by Rockwood and other local shutter experts. They bring top quality design choices and expert guidance right to your home. Schedule your free appointment today!