Move over Jimmy Buffett, woven wood shades are not just for tiki bars anymore!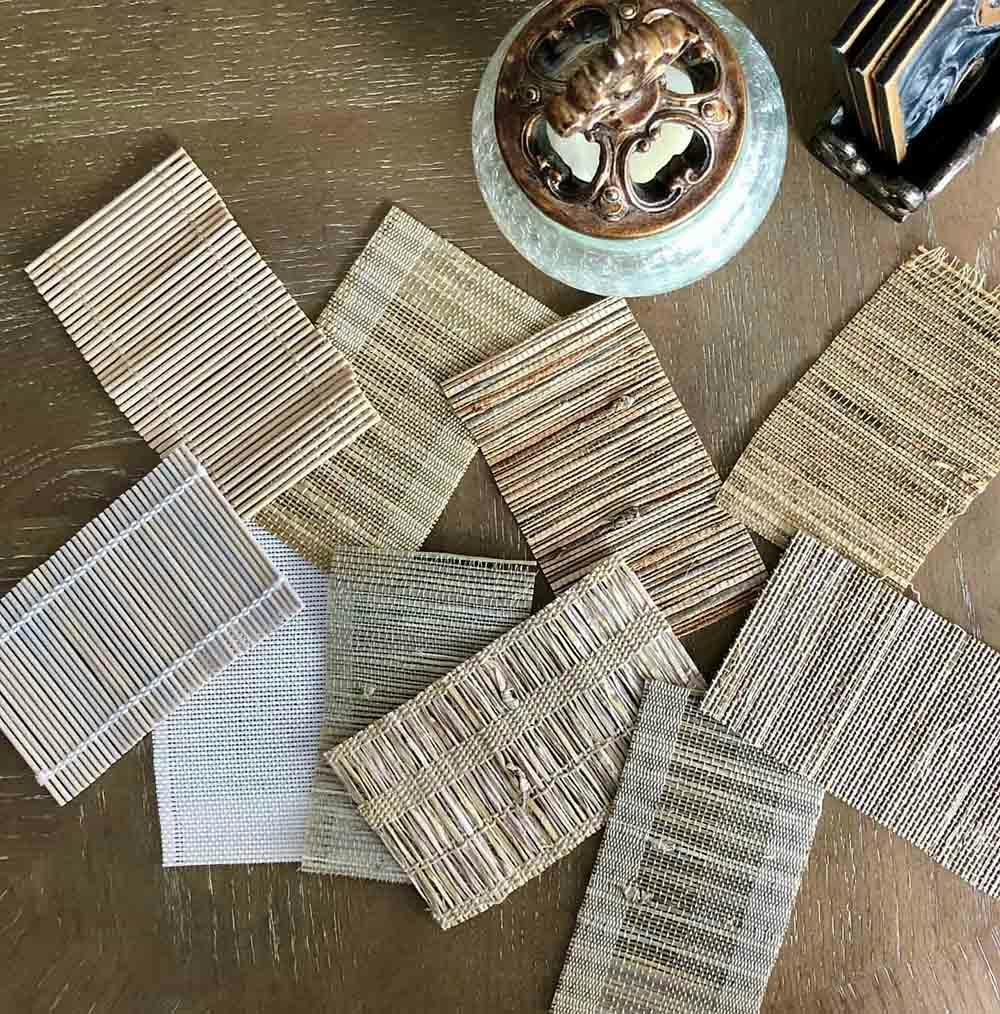 Any designer will tell you that wood accents to add natural warmth to rooms and make them feel more inviting. For this reason, homeowners and designers are turning to bamboo and woven wood shades to give windows a textural feel. This popularity means what was once an expensive showroom exclusive is now a fraction of that price. But as woven wood shades make their way into the spotlight, many customers may wonder if they're the right fit for their home's style.
What Are Woven Wood Shades?
Woven wood shades are a beautiful way to add texture and update your windows from boring slatted blinds. They're made from bamboo, jute, rattan or natural grasses that are woven into a material with natural variation and rich texture.
They're also sometimes called matchstick shades or natural shades. Suitable for a variety of décor styles and perfect for layering, these shades can really make your room glow when the sun is shining through.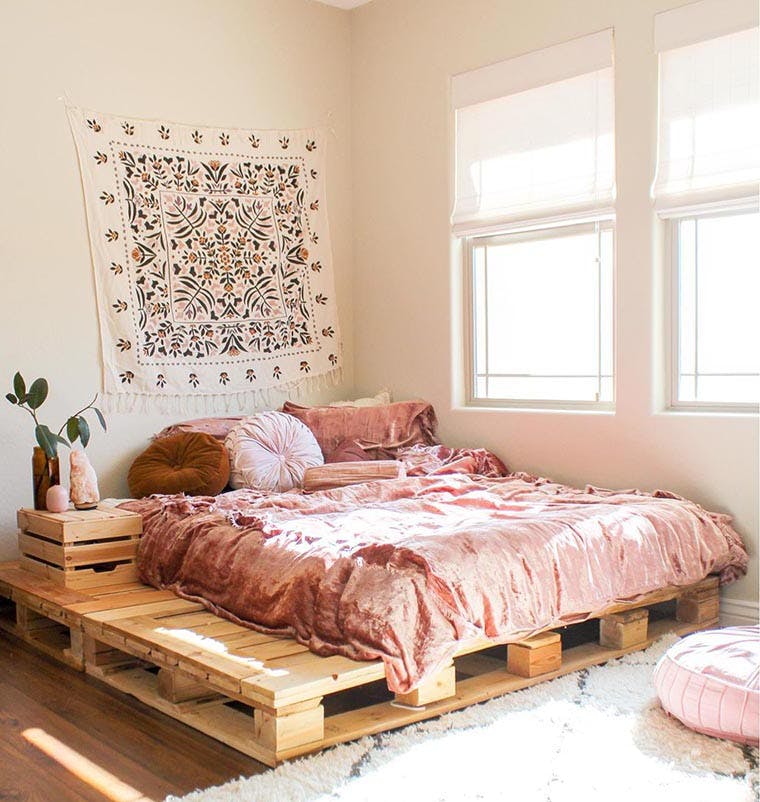 Pictured: Blinds.com Woven Wood Shades in Charleston White.
Can You See Through Woven Wood Shades?
The weave style affects how much you can see through the shade. A thicker bamboo reed will let less light through and offer more privacy than a thinner grass weave. We always recommend ordering free samples to see in person if a weave style gives you the coverage you need. But if privacy is your top priority, we recommend choosing a liner. The Blinds.com Deluxe Woven Wood Shade has the option for an operable liner, meaning you can raise and lower the liner separately from the rest of the shade!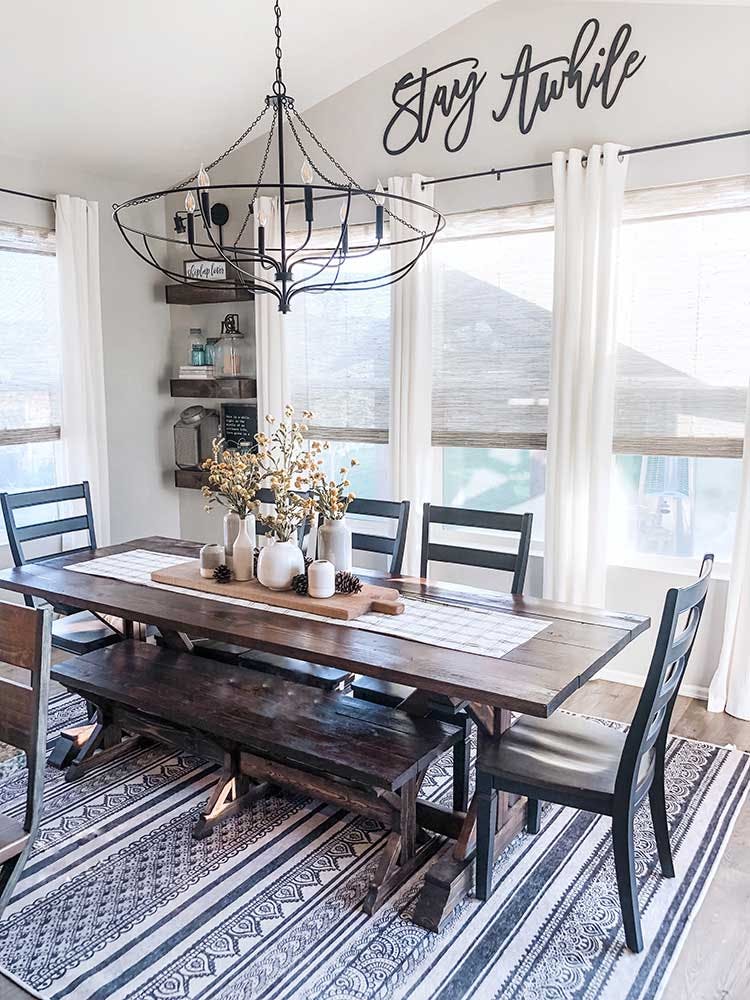 Pictured: Blinds.com Designer Woven Wood Shade in San Luchas Lichen, no liner. Photo via @greybirchdesigns.
Privacy liners will still allow some light in as long as you have an open weave style (like a grass weave). You won't be able to see through the shades, but vague shadows or silhouettes may be visible at night when the lights are on inside. Blackout liners will block light making it so you cannot see through the shade at all. Both privacy and blackout liners are often available in multiple colors including white, taupe and dark brown.
When choosing a liner color, consider your weave style. A more open weave, like a grasscloth, will allow the liner color to show through and can make your shade feel darker if you choose a dark colored liner. A light-colored liner will almost disappear underneath a light colored fabric.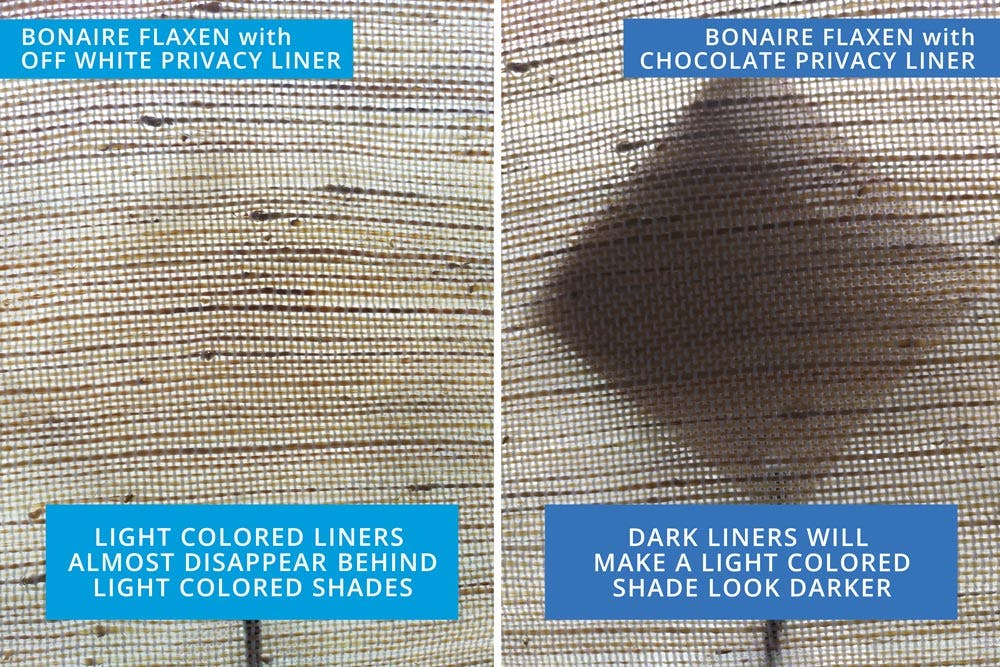 Pictured: Blinds.com Woven Wood Shade in Bonaire Flaxen. Left has an off white privacy liner swatch behind the shade. Right has a chocolate privacy liner swatch behind the shade.
With liners, also be sure to consider the color facing the street side or back side of the window. If your HOA or rental association requires that shades be white to the street side this may affect your liner choice. Blackout liners are almost always white to the street side, but check the configurations for your specific shade if this is a concern.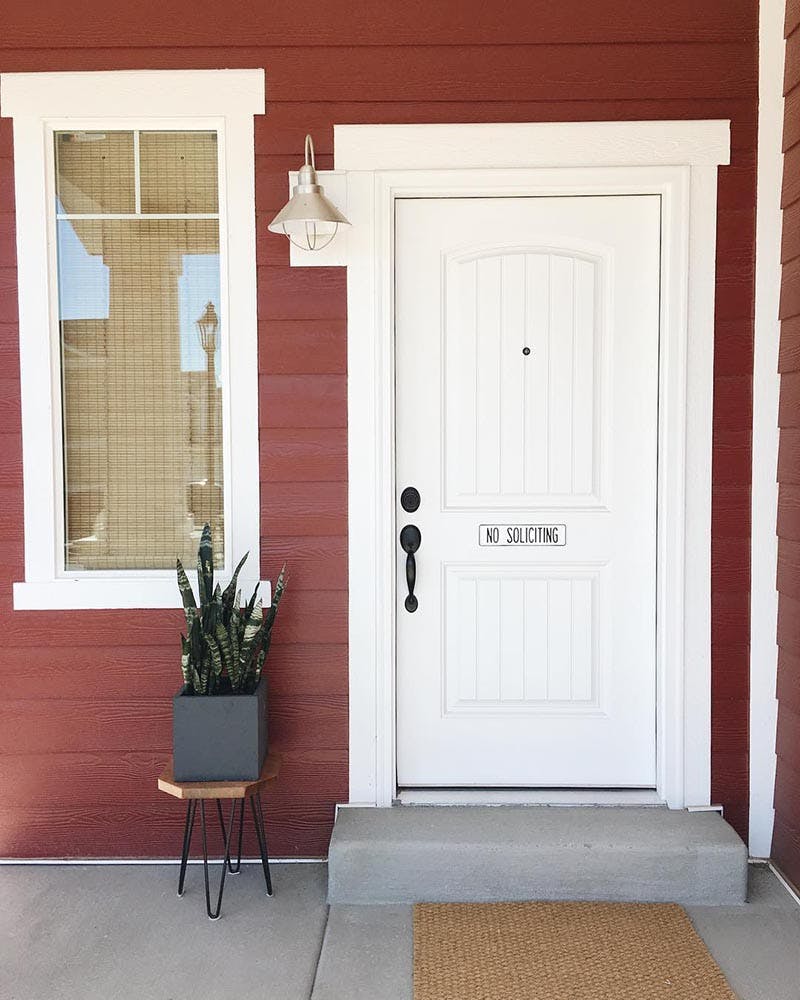 Pictured: Blinds.com Woven Wood Shade in Malay Oak, without a liner. photo via @ourlittleredhome
How Do Woven Wood Shades Work?
There are a range of lift options available. Save money by selecting the standard cord. Continuous cord loops are great for larger window where shades might be heavier. Choose cordless lift for a cleaner (and more child-safe) look. Even better, most woven wood shades can now be made with motorized lifts for the ultimate in lift control. In a room with many windows, you can lift your shades via remote with just the push of a button!
Pictured: Blinds.com Deluxe Woven Wood Shade in Capri Natural. Photo via @chrislovesjulia.
Are Woven Wood Shades Easy To Install?
Woven Wood Shades are some of the easiest shades to install, and only take about 10 minutes per window. Just secure a few brackets to the window frame or wall with included screws, slide in the headrail and secure with wingnuts. Super wide windows may need a second set of hands to help hold the shade in place during install.
If you prefer to have a professional install your shades, we can help with that too! Let a pro measure and install your windows.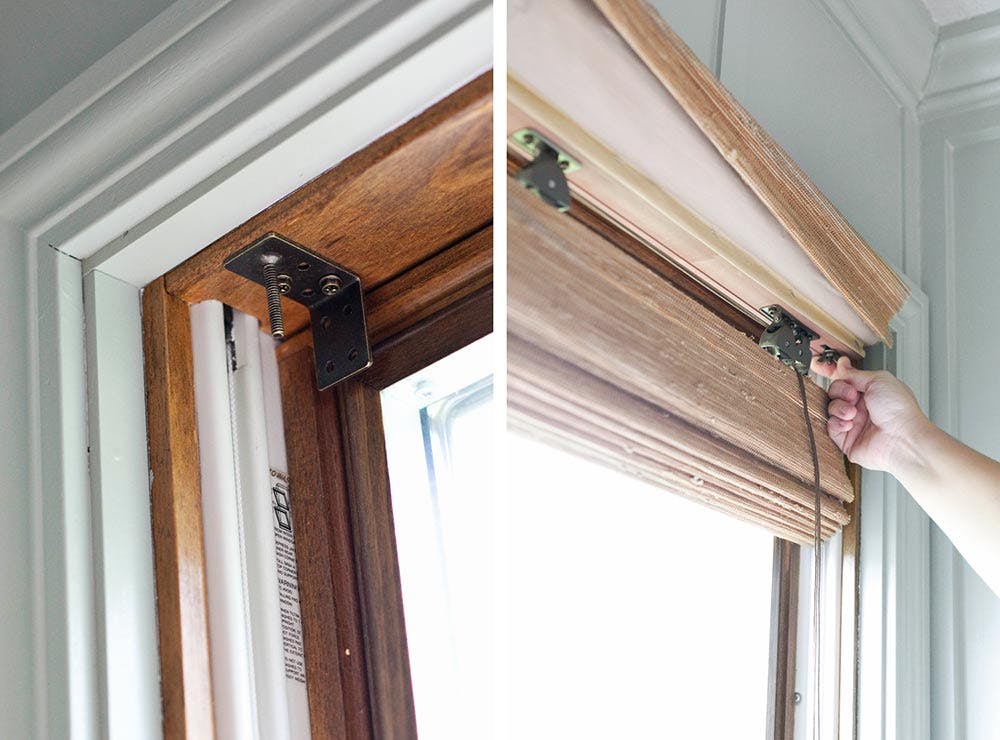 Pictured: Blinds.com Woven Wood Shades in Terra Oak. Photo via @mandimakes.
How Do You Clean Woven Wood Shades?
We recommend removing dust and debris by sweeping across the shade with the brush attachment for a vacuum. To spot treat any stubborn stains, lightly dab with a barely damp microfiber cloth. We do not recommend spraying shades directly with water or cleaner or exposing them to excessive moisture as they could warp.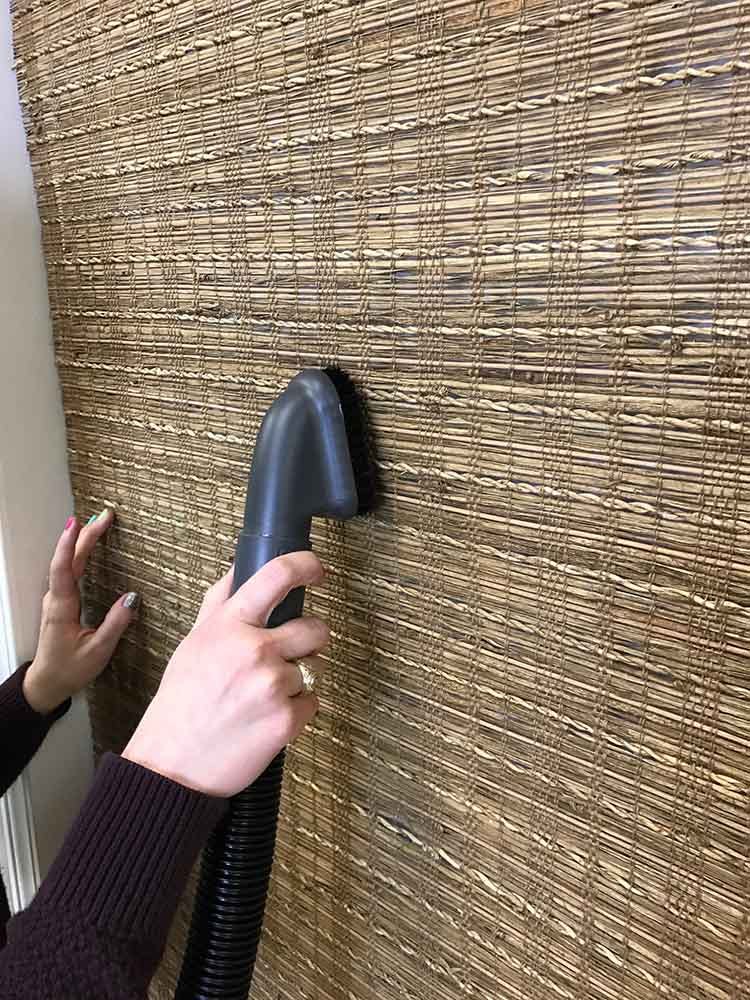 Still Have Questions?
Our Design Center is open 7 days a week so you can speak with a Design Consultant for all your window questions: 844-551-3769.
Don't forget: A pro can help with your measure and install!
Read More: