Hamsters are nocturnal so they sleep through most of the day and party all night. Light control is important for these fluffy babies. If you've got your hamster's cage set up near a window, you might be considering new window treatments to help your hamster get the best sleep possible. But which window treatments will hold up against these furr-ocious, chewing beasts while still giving you light control?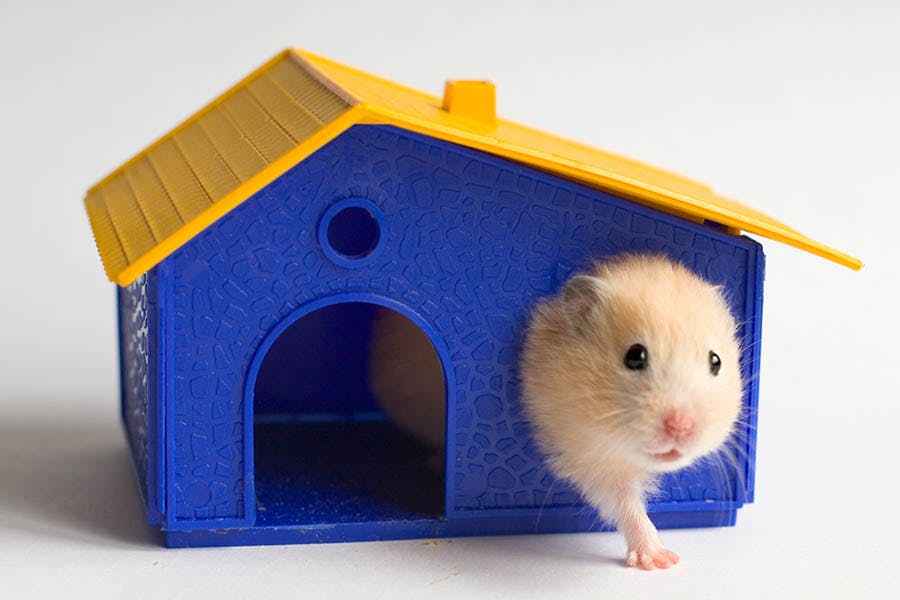 Hey little dude, use the door!
Shutters
Shutters are the ideal choice for hamsters since they are super durable. The thicker slats are too big for little hamster mouths to chew. Plus the louvers can be tilted open and closed for your buddy's desired level of light control.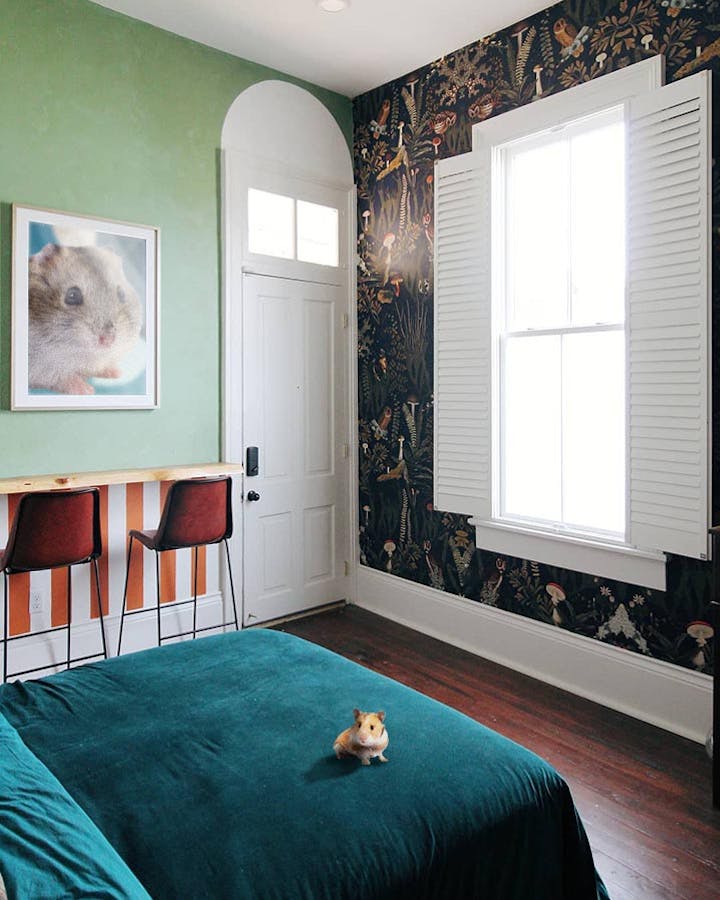 Pictured: Simplicity Wood Shutters in Bright White. Photo via @lizkamarul.
Cellular Shades
Cellular shades are also a great choice since they can be made in light filtering or blackout opacities. We recommend blackout to make sure your hamster gets the best sleep they can during the day.
They're also available with cordless lift, making them safer for pets (and kids). Cordless cellular shades have their cords hidden within the fabric so they aren't immediately chewable. Or try a motorized lift for easy light control without having to leave the hamster hut!
Pictured: Blinds.com Light Filtering Cellular Shades in Stone.
Mini Blinds
Mini blind slats made with aluminum are more gnaw (and dent) resistant than their vinyl counterparts. They are also not very delicious. Perfect for a tiny, toothy friend! Plus, these blinds are super lightweight, so your hamster may even be able to raise them on his own.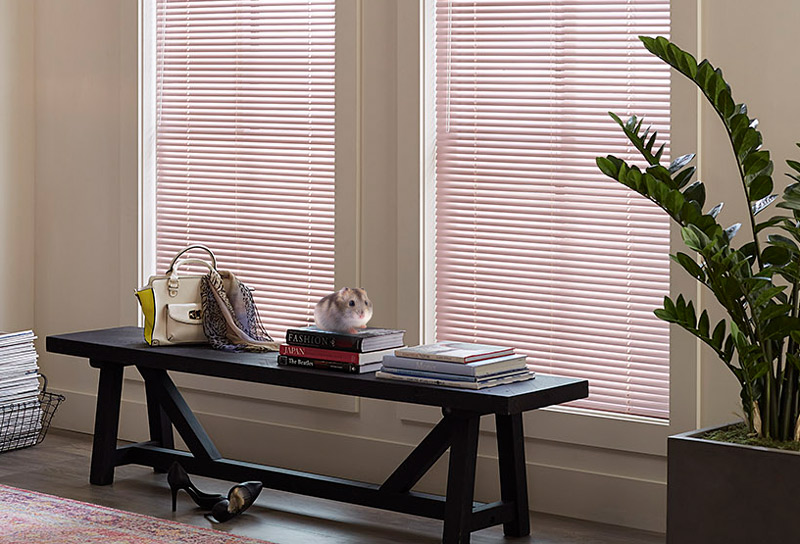 Pictured: Blinds.com 1" Mini Blind in Pale Pink.
What to Avoid
Wood blinds and woven wood shades have an excellent mouthfeel, so hamsters are inclined to chew. Draperies have a lot of fabric ruffles and pleats so it's easier for your hamster to become overwhelmed and get lost amongst the folds.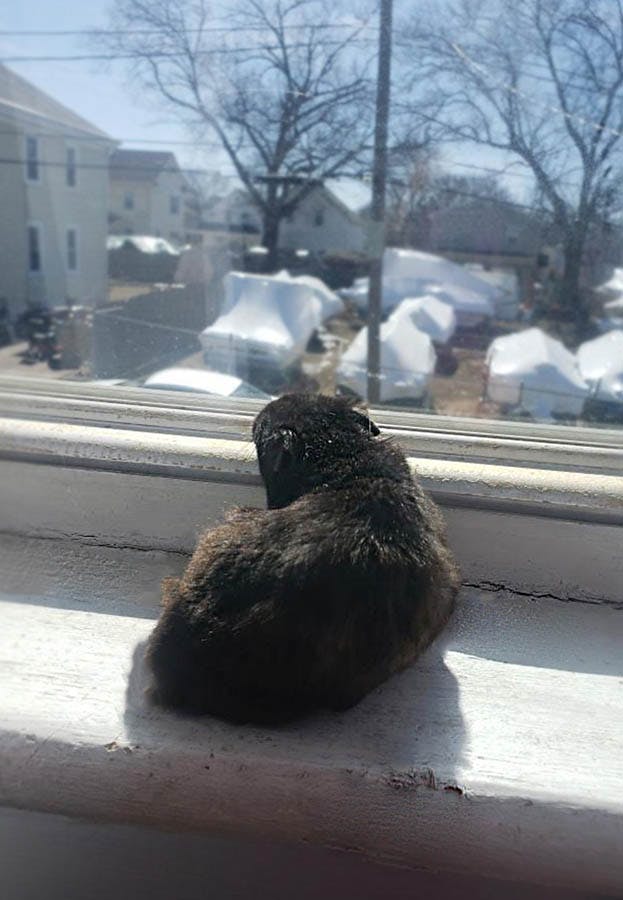 Jamster the hamster basks in the sunlight, but wishes for darkness. Specifically room darkening shades.
April Fool's Day
This April Fool's Day, whether you're shopping for pet-friendly blinds or pranking your friends, Blinds.com is here for you! Be sure to follow us on Instagram or Pinterest for window-inspiration or checkout these blogs for more pet-friendly (and kid-friendly) suggestions.