We window nerds spend more time than most daydreaming about the windows we'd love to dress. Historic 120+ year old windows are at the top of that list.
We're thrilled that we got to be a part of the restoration of a historic landmark, The Bishop's Palace that's practically in the backyard of our Houston, TX headquarters. We can't wait to give you a peek inside this incredible space and tell you how we helped spruce up the windows.
About The Bishop's Palace
The Bishop's Palace is an architectural and historical icon in coastal Galveston, TX. The home was built in 1892 for the Gresham family and was later bought by the Catholic Archdiocese of Houston/Galveston where the Bishop lived.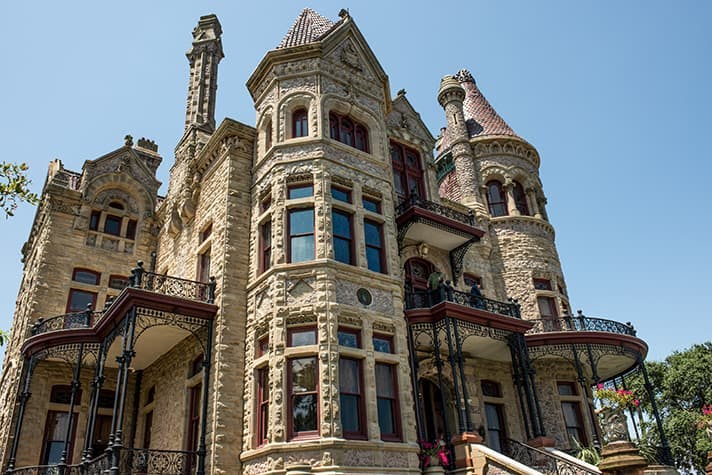 The Galveston Historical Foundation bought the house in July 2012 and began restoring it. In August 2015, with the help of a grant from Save America's Treasures, the house began a million dollar restoration project.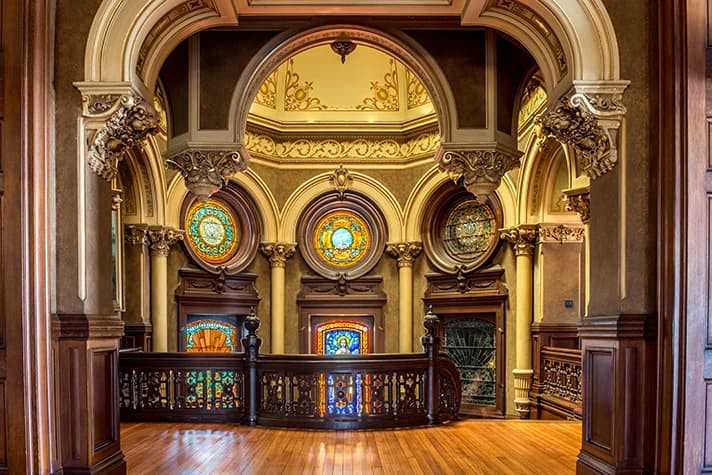 Restoring a Treasure
Because it was built in 1892, you understand why the Bishop's Palace wasn't outfitted with central air and heating. Open windows and breezes kept the house cool for its original residents, but for hundreds of tourists visiting on summer days with temperatures upwards of 110 degrees, the home needed some modern cooling.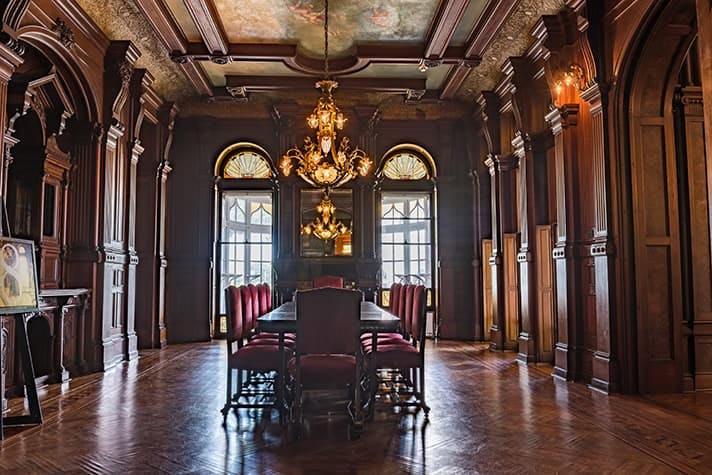 Central air ductwork could not be installed without damaging the home's floor to ceiling mahogany paneling, so the foundation resorted to installing window units in the most visited rooms for the summer. Installing the window units required the removal of the home's original shutter panels which left the windows uncovered. This let in unwanted heat and left the furniture and woodwork vulnerable to sun damage.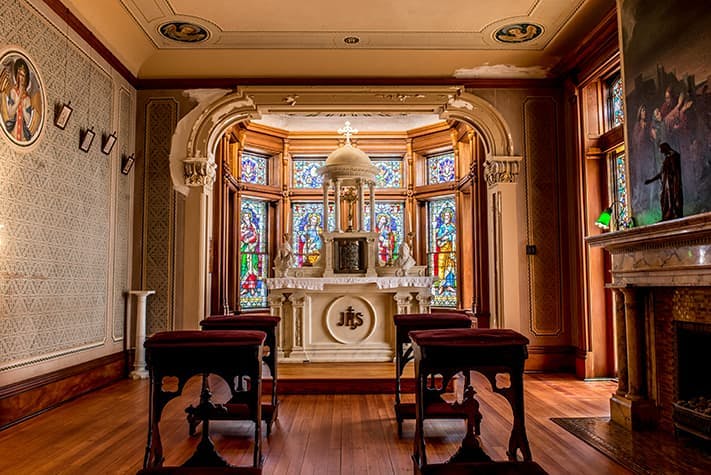 The foundation worked with Blinds.com designer Kelly Duree to find a solution that met their needs and fit with the style of the home. Together they decided on Blinds.com Architectural 2 Inch Wood Blinds in Sienna Coffee Bean.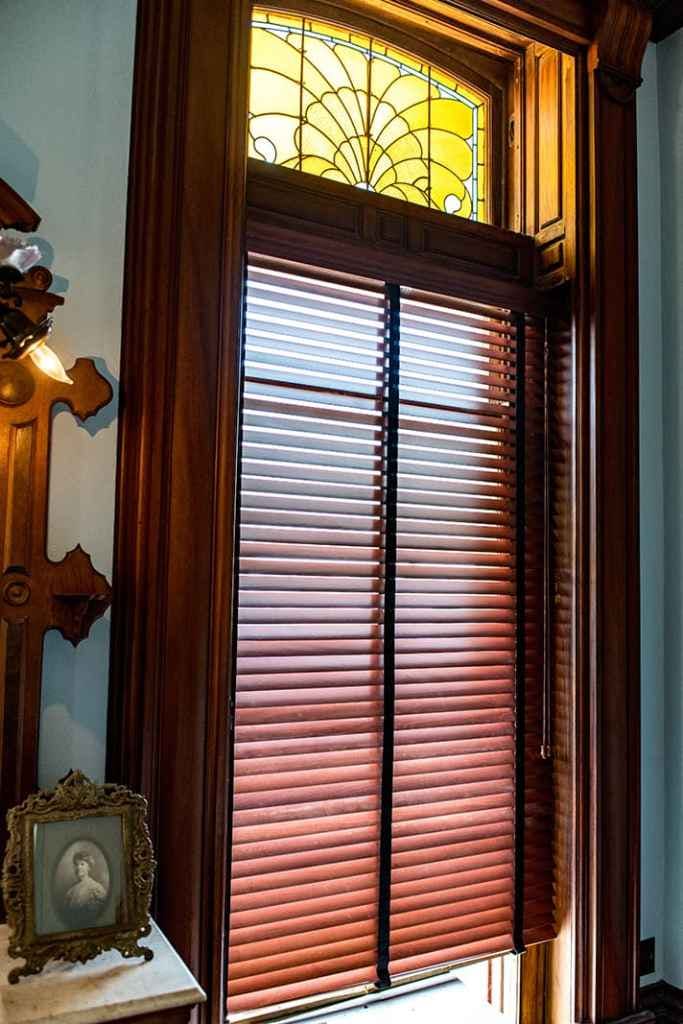 The foundation ordered several color samples from Blinds.com and were able to find a stain that coordinated perfectly with the home's existing woodwork.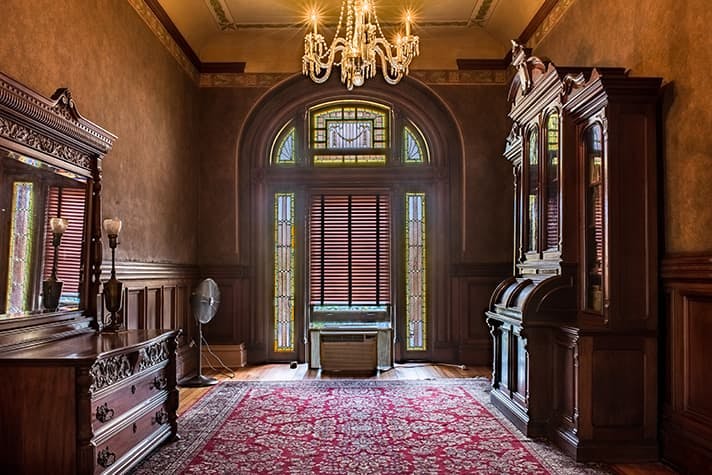 Obsidian cloth tapes added some visual interest and gave the blinds a traditional look authentic to the period.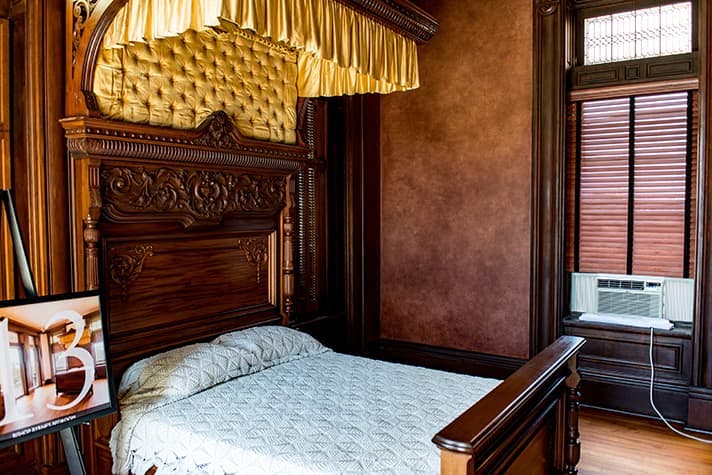 Want to see The Bishop's Palace for yourself?
You can plan your visit on the The Bishop's Palace website. You can also support the restoration by donating to the Galveston Historical Foundation.