If you love warm minimalist decor, then Sarah Kate Branine should be your design muse. Sarah Kate, whose home is the perfect mix of spare and cozy, is restoring a cabin nestled in an Oregon forest.
We love following Sarah Kate's home makeover, because her goal with every project is to create bright, cheerful spaces for her family of 5. She gave her living room and bedroom clean sophistication with Simplicity Wood Shutters and both spaces have been lovingly decorated with pieces that hold special meaning for her family.
White Minimalist Sunroom Makeover
Sarah Kate's latest project is finishing off her bright, beautiful sunroom. The room has 6 large windows and 3 sliding glass doors, so finding coverings was certainly a challenge.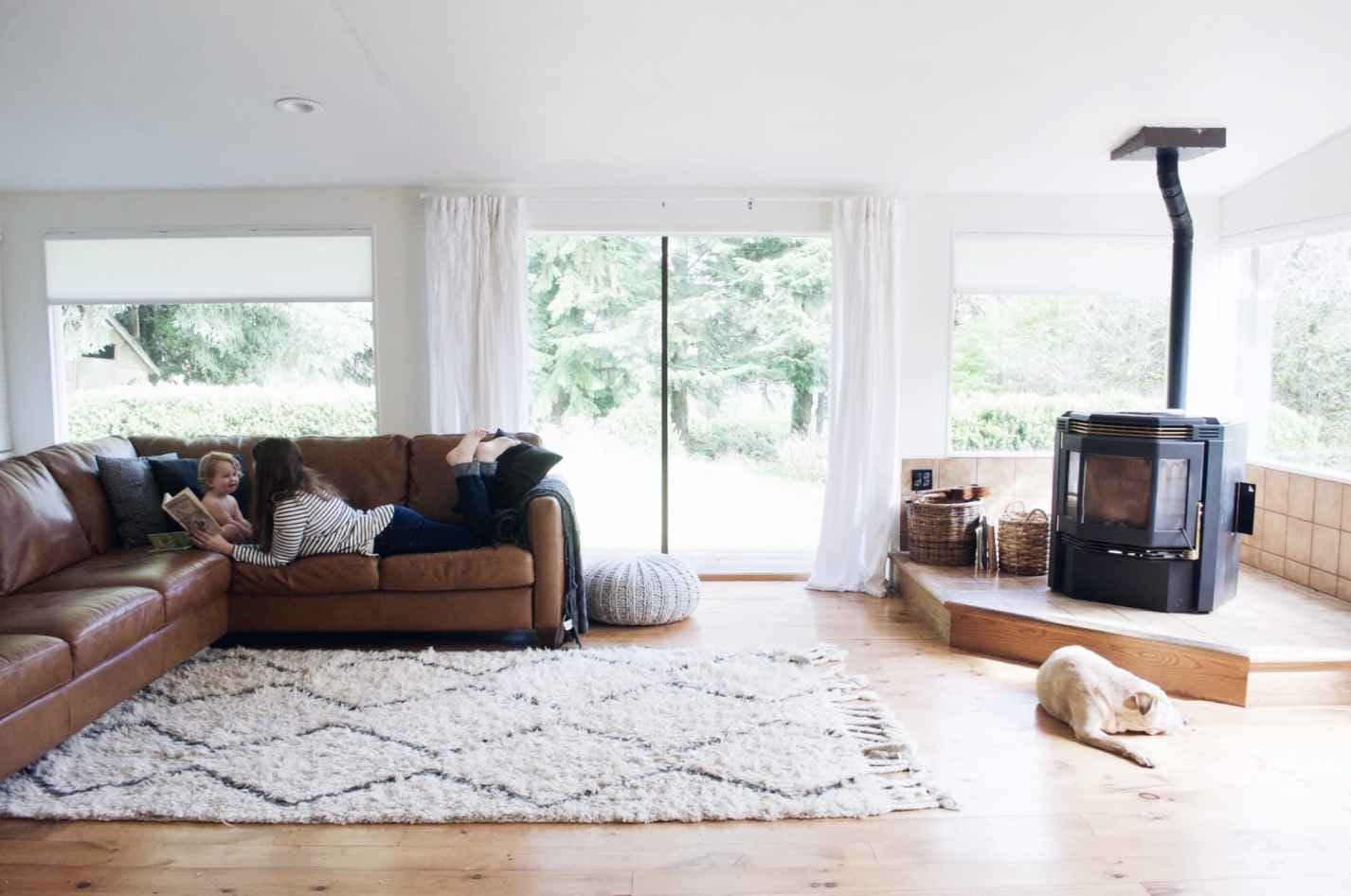 She Says:
When we purchased our home a little over a year ago, we immediately fell in love with what we now call our sunroom, even with its dark demeanor, water-damaged paneling, dingy ceiling tiles, and, don't miss this– red and blue blinds. Somehow, through all of that, it still spoke to us and we knew that by a slow and steady transformation it would become our most loved and used space. And we were right.
You have to bear in mind that four out of six windows in this room measure over five feet wide, not to mention three sets of sliding glass doors.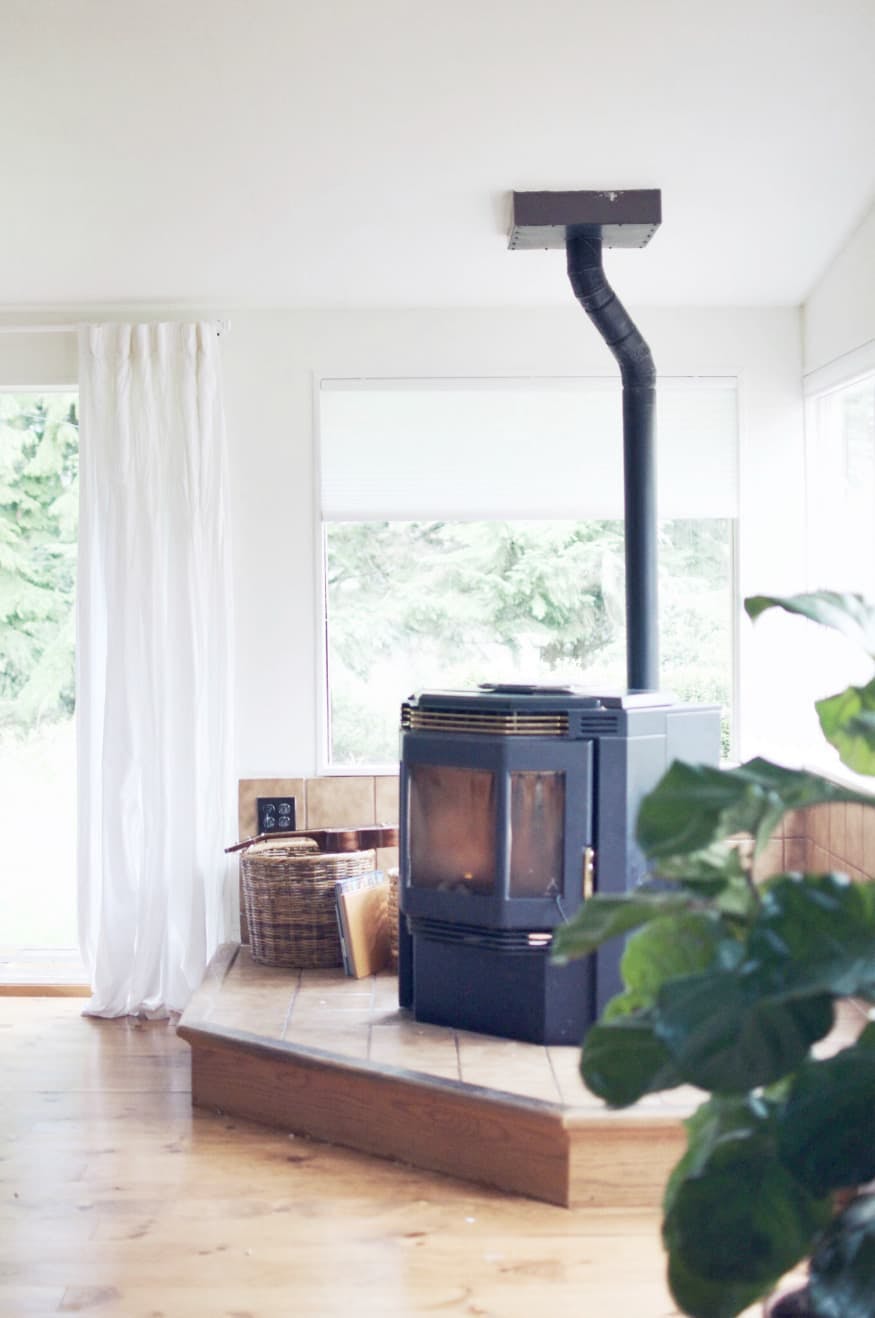 She Says:
This was a nerve-racking decision for me. I desperately wanted to get it right and leaned towards simple white shades but feared the room would lack character. I worried that my Graeme-bear would be sad at the sight of more white! ( I'm still trying to convince him that white is actually a color. In his defense, there's a lot of white!)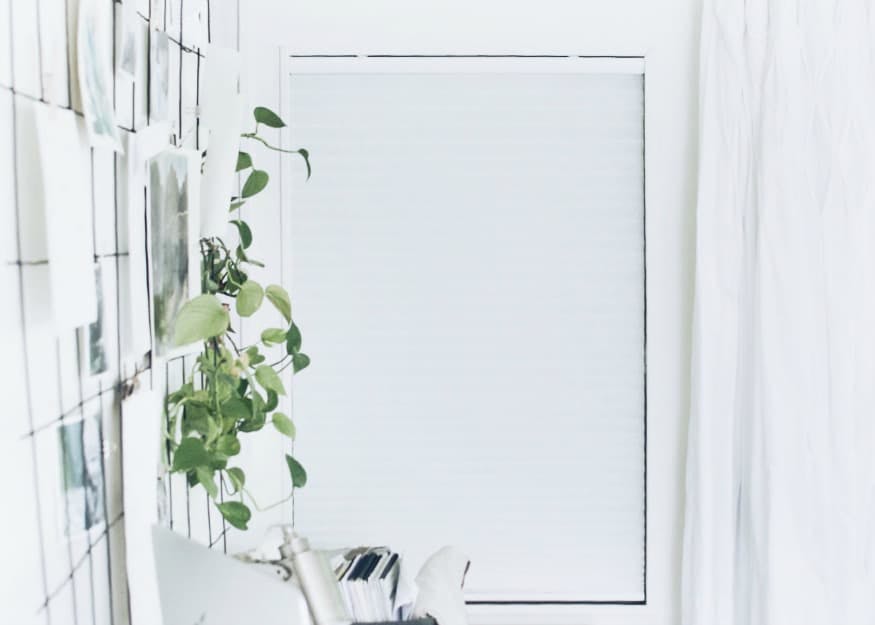 Sarah Kate worked with Blinds.com designer Josh to find a look that fit her aesthetic and the needs of her room. Sleek cellular shades in white, blend in with the room and offer all-too-important insulation and privacy. Because she has 3 little ones running around, Sarah Kate chose a cordless lift which is safer for kids.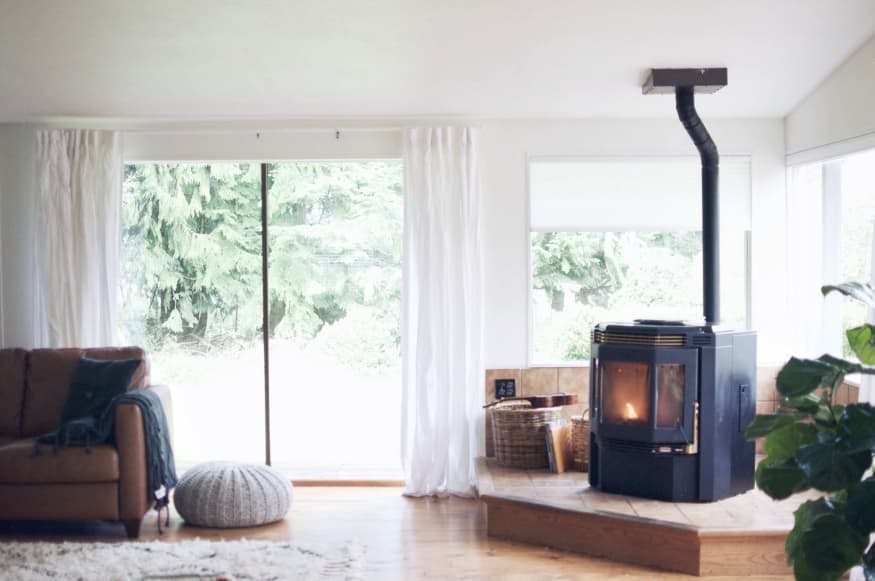 She Says:
I settled on their Premium Light Filtering Cellular Shades in Snow White and when they arrived I knew, thank goodness!, they were the perfect fit for us. After nearly a year of living in our new home, our sunroom renovation was coming to a close. Finally, we could close up this room at night, we could cover the view of the gigantic hot tub directly out the window, we could feel at home in our own space.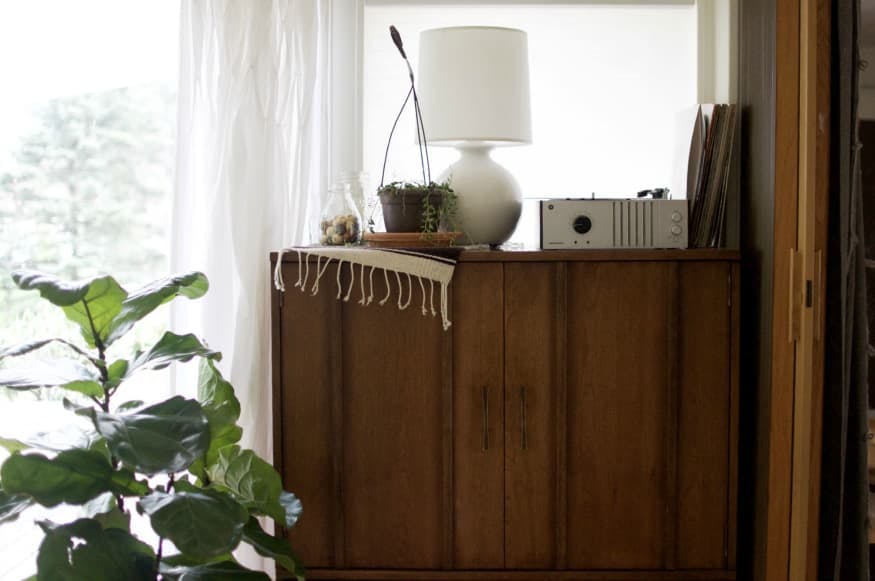 She Says:
It's fair to say that our sunroom is our happy place. Filled with bright light, a large workspace, family photographs and special notes, and a cozy stove, it cheers us up even on the dreariest days. I was chatting back and forth with Blinds.com the other day and I told them –– thank you so much for making our house a home. And I mean it. We are very grateful to have worked with Blinds.com over the last year (see our living room shutters here and our bedroom shutters here). You know what they say–– anything worth having is worth waiting for? This space, this feeling of completeness, it was worth waiting for. It feels so good to call it home.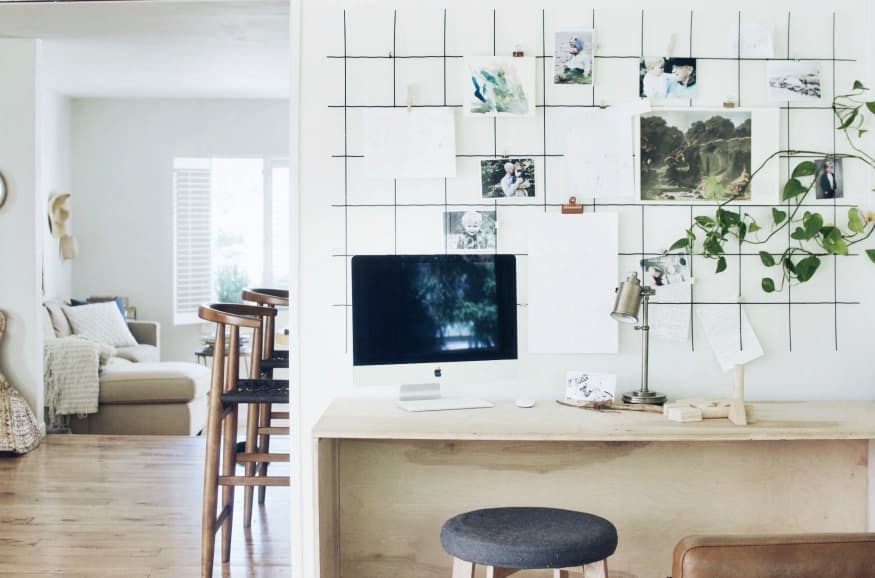 Want More Design Inspiration?
See more of Sarah Kate's gorgeous completed sunroom in her post: A Meaningful Transformation – Our Sunroom, and hear about the beautiful maple desk they made and the genius inspiration board she made out of rebar mesh!
You can also get Sarah Kate's look at Blinds.com with Premium Light Filtering Cellular Shades in Glacier White and Cordless.
Ready to get started with your project? Check out our guide – how to measure for cellular shades.