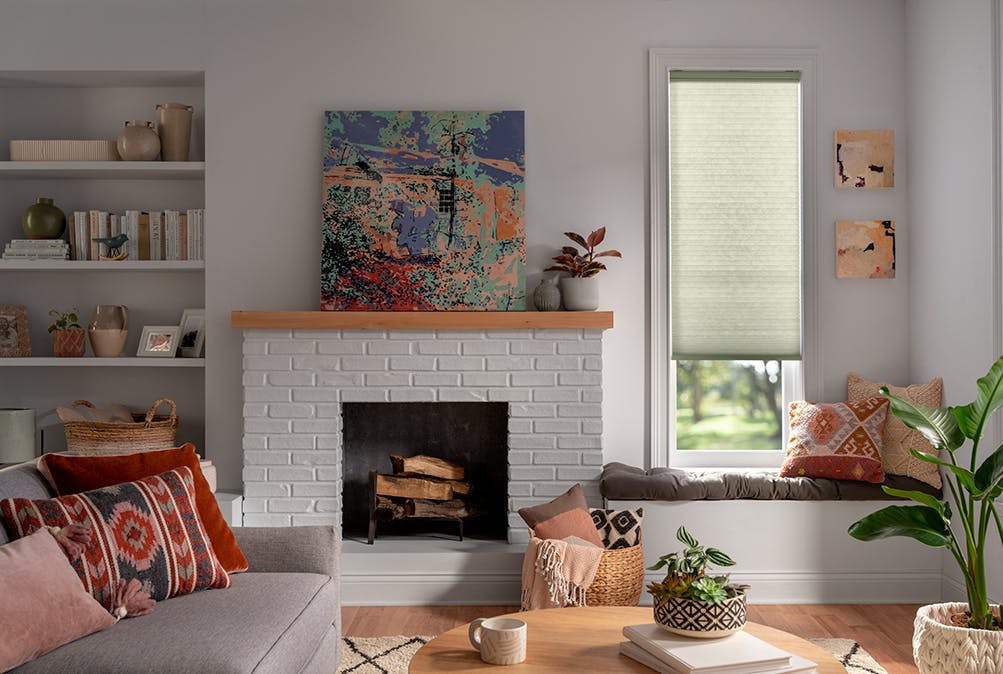 Summer is just around the corner. Why not think ahead about ways to keep your home cooler? Your future self will thank you.
Did you know that windows can be responsible for 10% of heat loss in homes? We've teamed up with our friends at LEVOLOR to answer your questions about insulating windows for summer.
What window treatments keep your home cool in the summer?
We always recommend LEVOLOR Cellular Shades when customers are looking to block heat and save on energy bills. Cellular shades are made from two or more layers of pleated fabric that come together to form air pockets which slow temperature transfer from outdoors by up to 72%*. This means that your home will retain heated or cooled air longer, and your system won't have to run as frequently - saving you money.
* Based on product testing by Architectural Testing Incorporated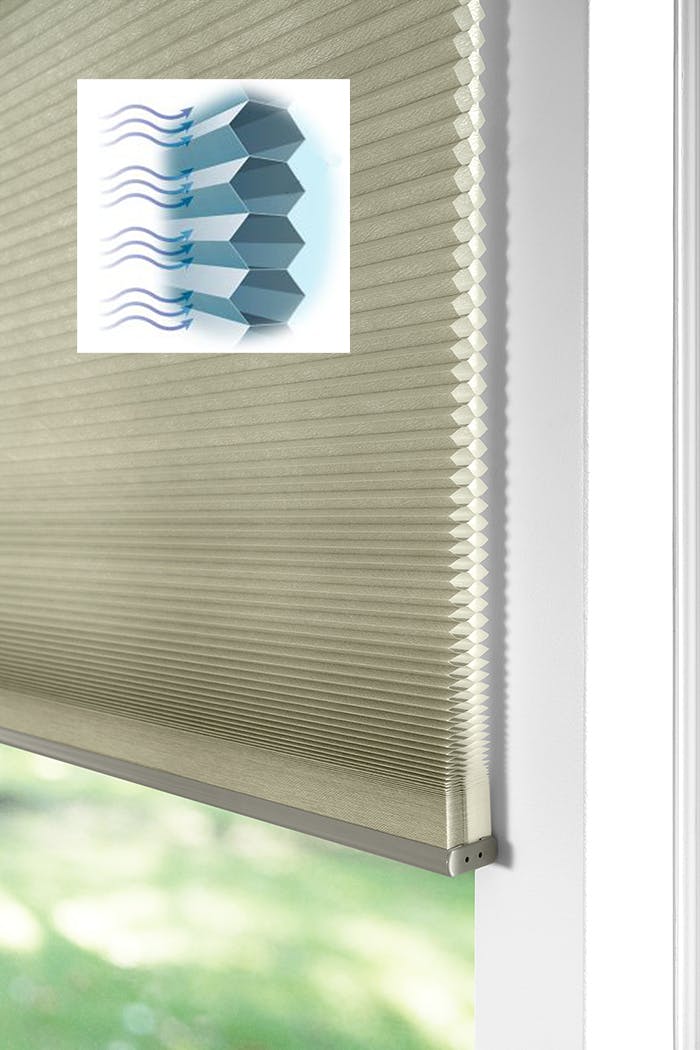 If you want to get as much insulation as you can, we recommend installing cellular shades on all windows in your home. But if that's not possible, installing them on south and west-facing windows, which get the most heat, will still make a big impact.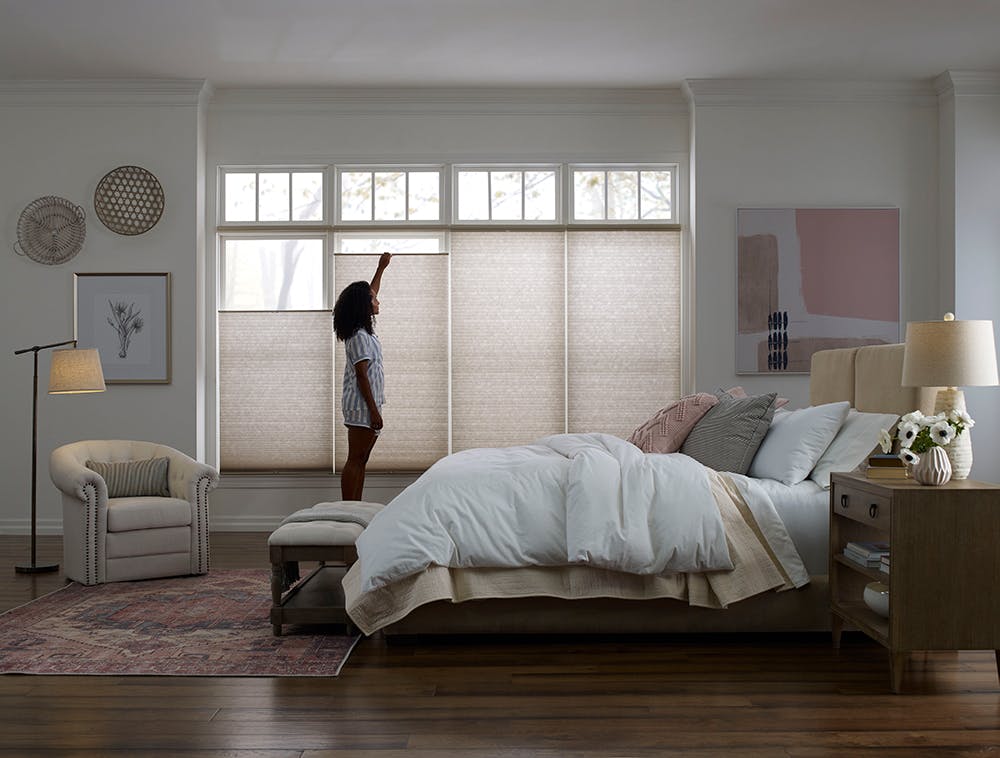 When the weather starts heating up, we recommend closing the shades during the hottest part of the day to stop solar gain. Feel free to open them back up in the evenings and mornings when it's cooler.
What window shades are best for cooling homes without central air conditioning?
Cellular shades can keep your home much cooler, even if you don't have AC. To battle outside temperatures, we recommend closing windows and lowering cellular shades during the hottest part of the day.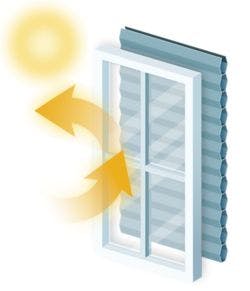 As great as natural light is, if you close windows but leave shades raised, you'll be trapping heat inside and basically turning your home into a greenhouse. If you still want to let some natural light in or have houseplants that need sunshine, consider light filtering cellular shades. If you don't need natural light and want to block as much solar heat as possible, we recommend choosing blackout cellular shades.
At night when temperatures cool off, open shades and windows to let cool air in.
Are blackout shades better at blocking heat?
Yes! If you choose a blackout fabric for your cellular shades, you're getting two layers of protection. The cellular fabric traps air to keep cold in, and the blackout layer blocks solar heat from ever entering your room.
If you need as much heat control as you can get, but don't want to lose natural light, consider LEVOLOR Blackout Cellular Shades with a Day/Night Lift (look for this feature when you're customizing your shades). This option gives you two shades in one - light filtering fabric on top and blackout below, so you can adjust to whatever coverage you need.
P.S. Did you know that blackout shades can be any color, not just black? LEVOLOR Blackout Cellular Shades come in a wide variety of colors (even white!) and are made with a blackout lining inside to block light.
Are double cell shades worth it?
LEVOLOR Cellular Shades are available in both single cell and double cell. A single cell fabric has one layer of honeycomb-shaped openings, while double cell has two. This extra layer adds additional insulation ability to your shades.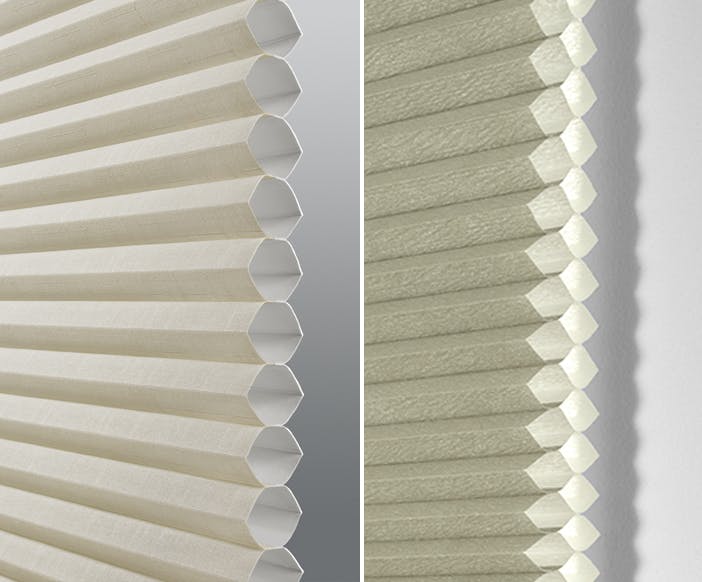 The double cell version of a fabric is usually only a few dollars more, and we absolutely think the added insulation is worth it. Most Blinds.com customers purchase double cell, and single-cell is often reserved for very shallow windows that can only fit a slim shade.
Do cellular shades work in the winter?
Absolutely! The same insulation properties that keep cooled air in during the summer will also keep heated air from escaping through your windows.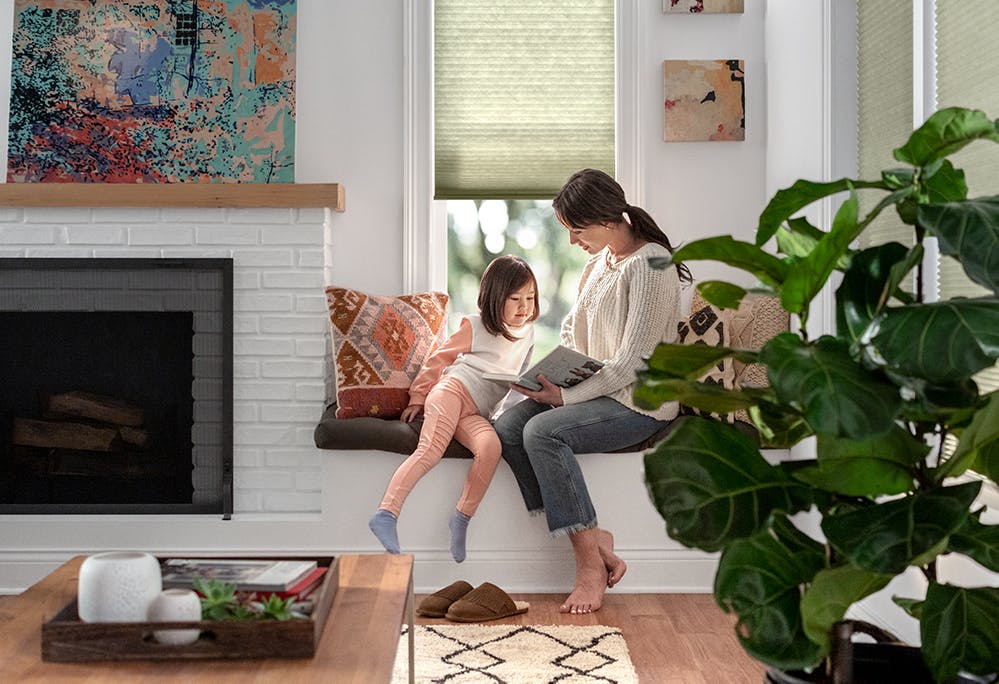 To reduce your home's energy usage in the winter, we recommend opening shades during the sunniest part of the day to let in solar heat, and closing shades after the sun goes down to lock in warmth.
Do motorized cellular shades insulate windows?
LEVOLOR motorization allows you to adjust shades with the touch of a button - whether you use the programmable remote or LEVOLOR app. It may seem strange, but adding motorization can help with energy efficiency.
With the app, you'll be able to set up custom schedules to close shades during the hottest part of the day and open in the evening when the weather is cooler. This way, you won't lose energy if you're away from home or forget to close shades manually.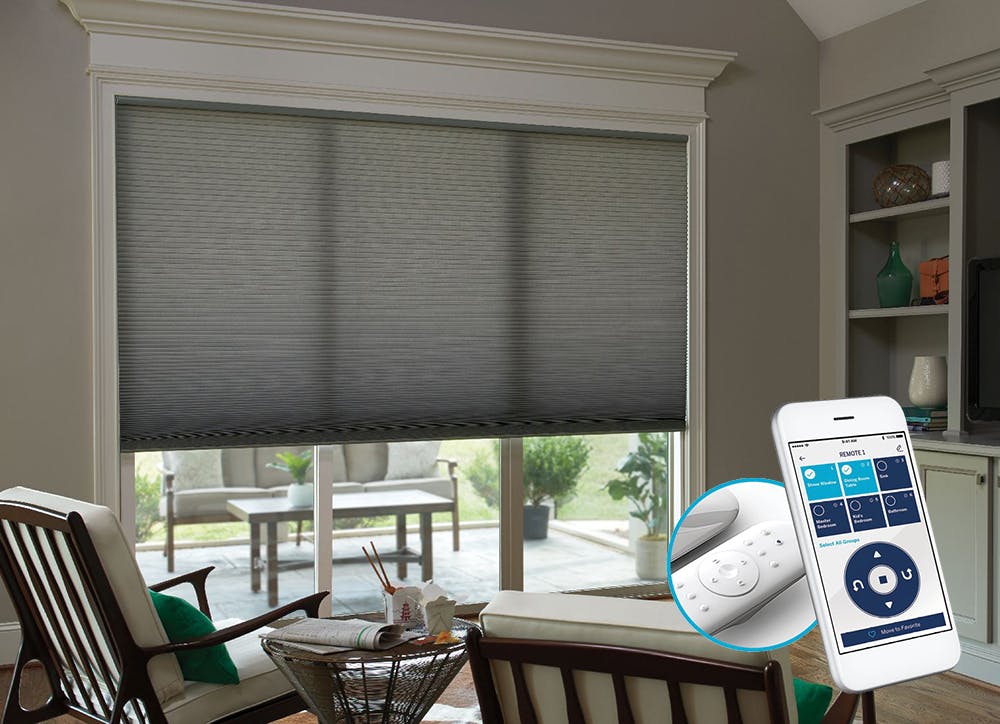 Another way motorization can help with efficiency is by covering high, out-of-reach windows. Insulation really works best when you're able to cover all windows in a room, and motorization will allow you to actually use high windows vs leaving them covered or uncovered all the time.
Ready to Insulate Your Windows?
Head to Blinds.com to shop LEVOLOR Light Filtering Cellular Shades and Blackout Cellular Shades. If you have questions about what shades are right for you, Blinds.com Designers are available at 800-505-1905.