Have you ever staged your home to sell and thought, "Why didn't I redecorate 5 years ago when I could enjoy it?!"
Don't live with regrets. Give your home the updates it deserves now and ditch outdated decor that you've grown accustomed to. We asked home stagers to share easy home upgrades that make your space look up to date. Plus, if you do decide to sell, these changes will give your resale value a big boost!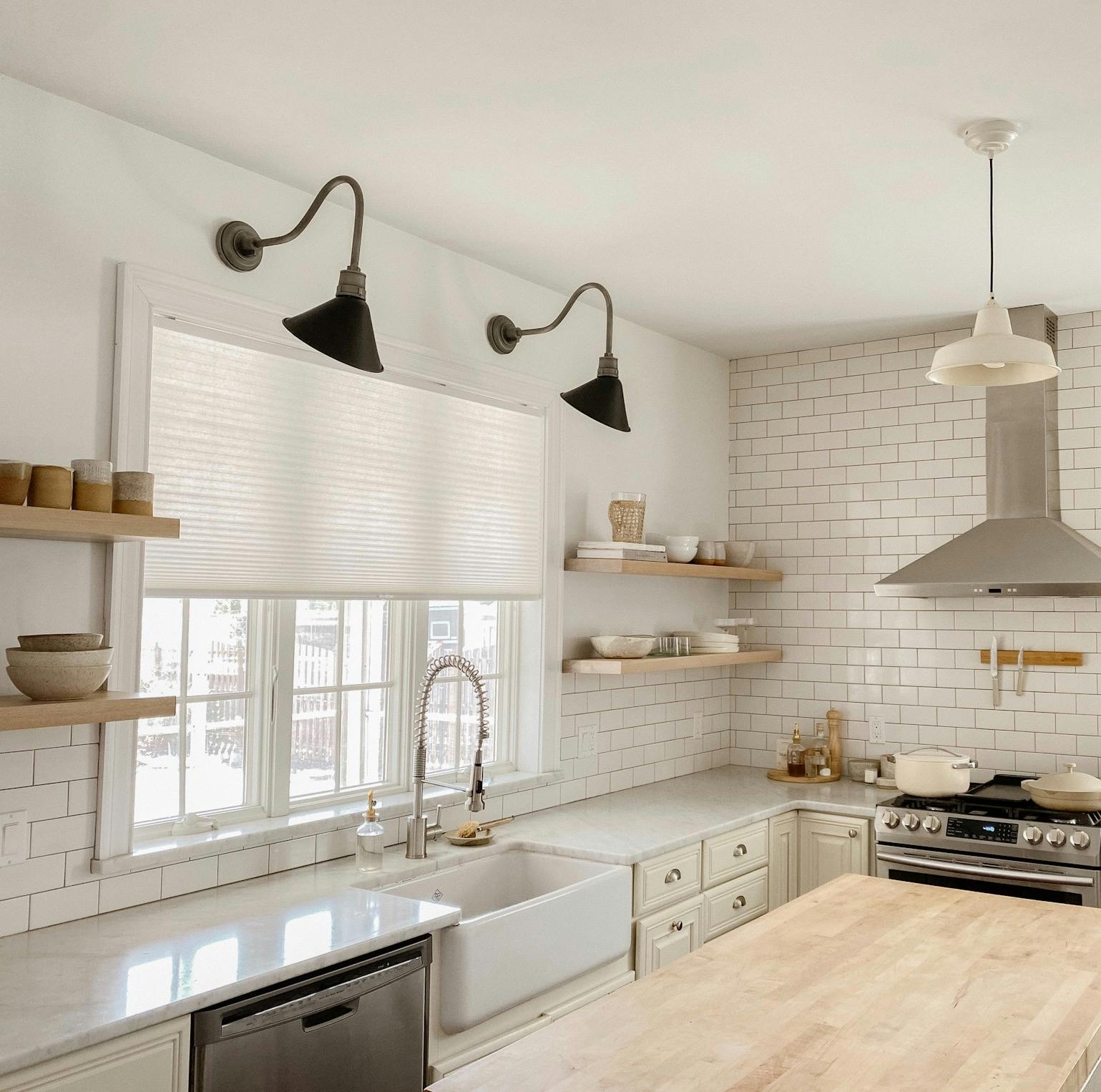 Photo via sylviatribel, featuring SimplyEco Cordless Light Filtering Cellular Shades in White.
6 Eyesores That Make Your Home Look Outdated
1. Once-Trendy Paint Colors
Wall color makes a bold statement, so updating to a more modern option is a quick and inexpensive way to give your home a drastically updated look.
Ditch: Colors that are bold, dark, or bright. 
Upgrade to: Neutrals in cool tones like grey, off white, light blue, or soft mint green.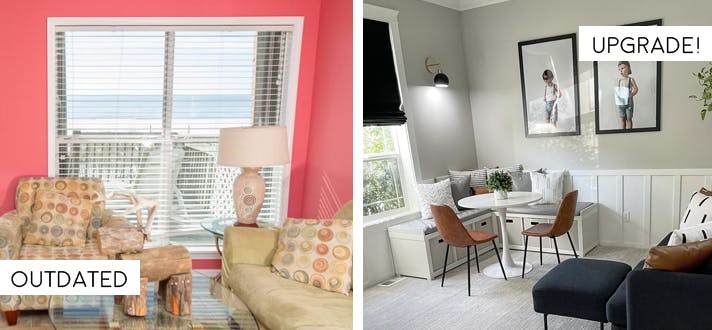 Neutral colors can make small spaces feel larger. They will also add brightness to rooms with little natural light.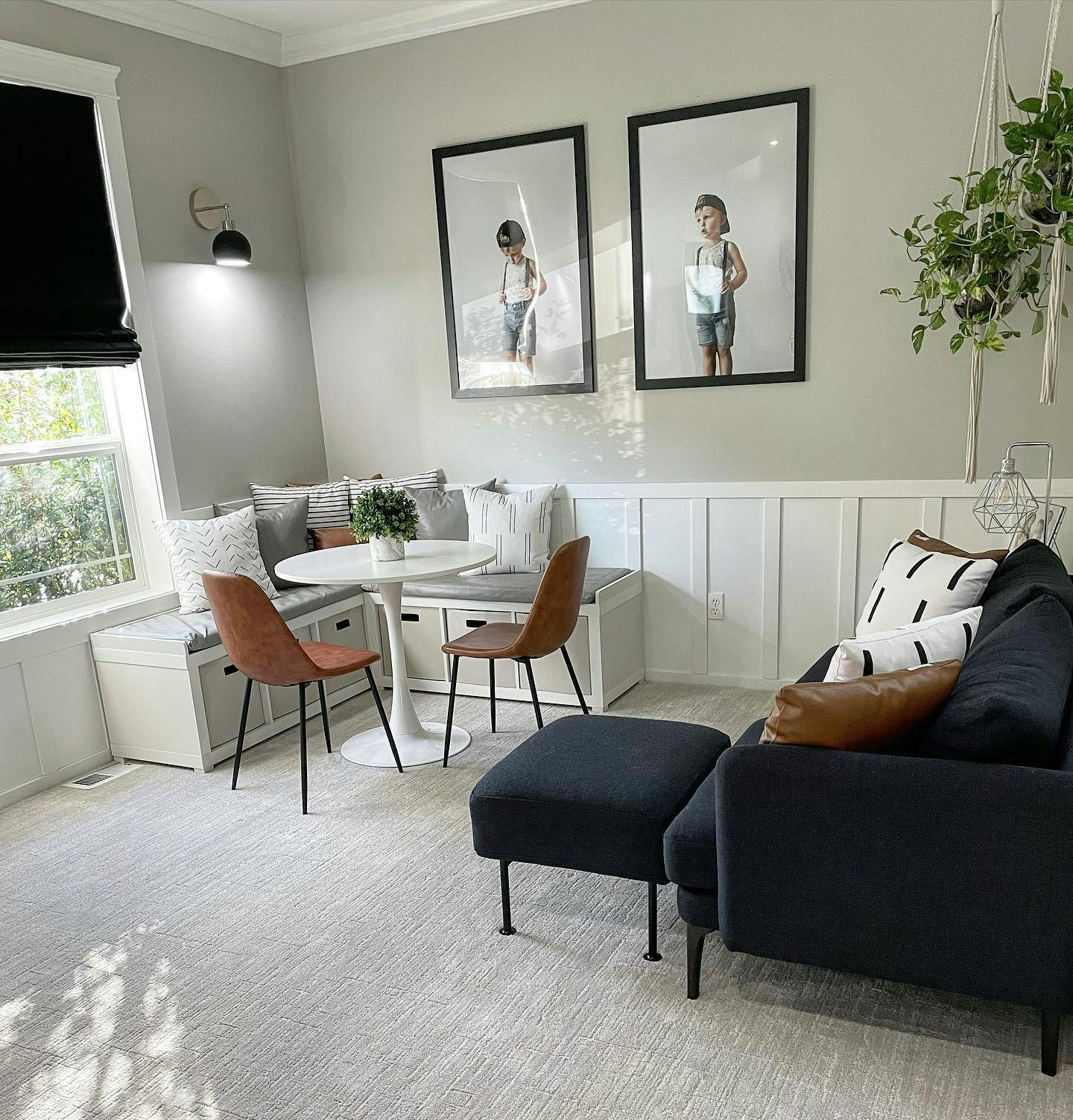 Photo via realtor_barley featuring Premier Roman Shades in Linen Opaque Nightfall
All-white walls bring a sense of peace and will give future buyers a clean slate to imagine their decor style.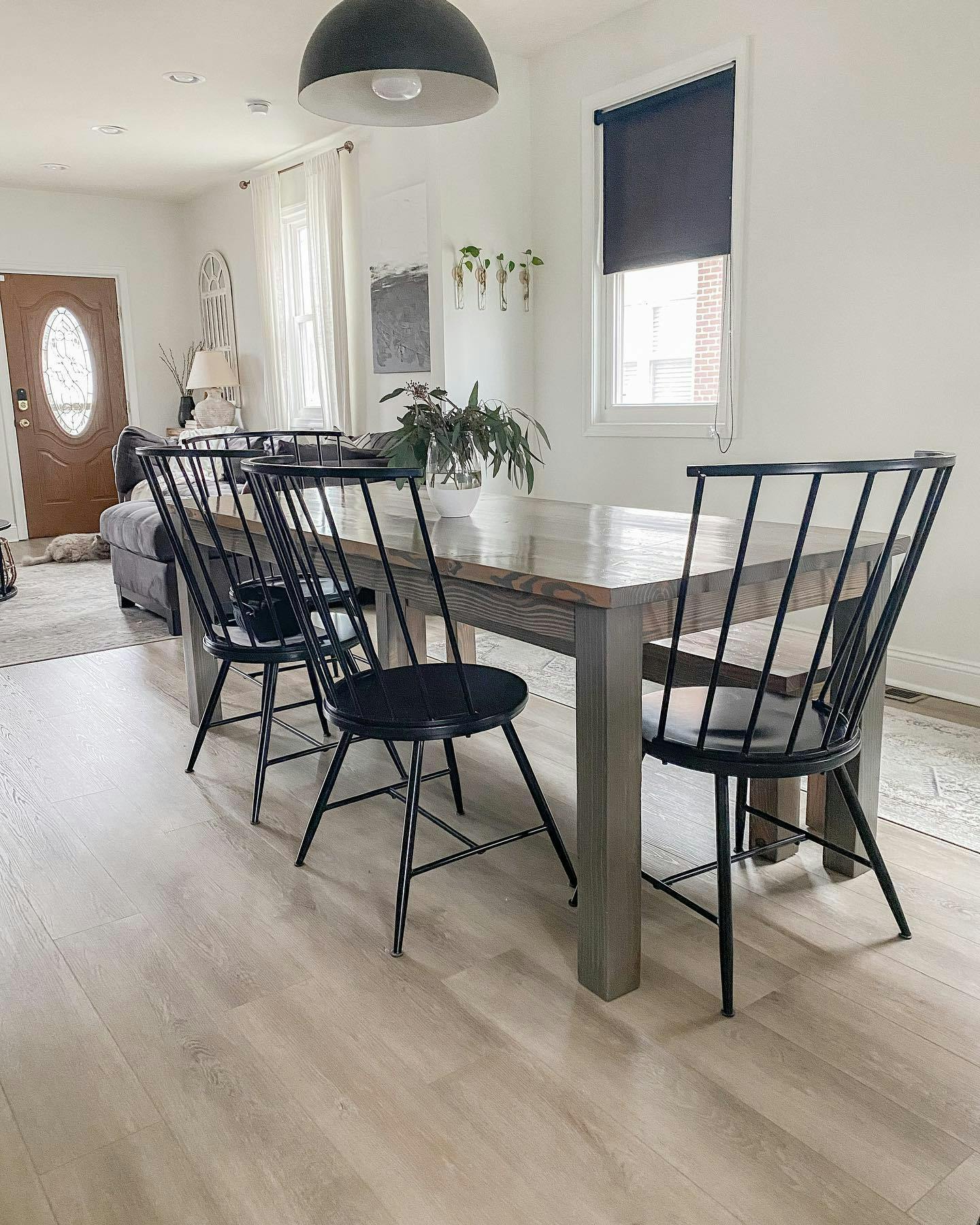 Photo via The Delighted Home, featuring Light Filtering Roller Shades in Manhattan Night.
A warm off-white or ultra-light beige is a favorite of many designers and is pretty universally flattering.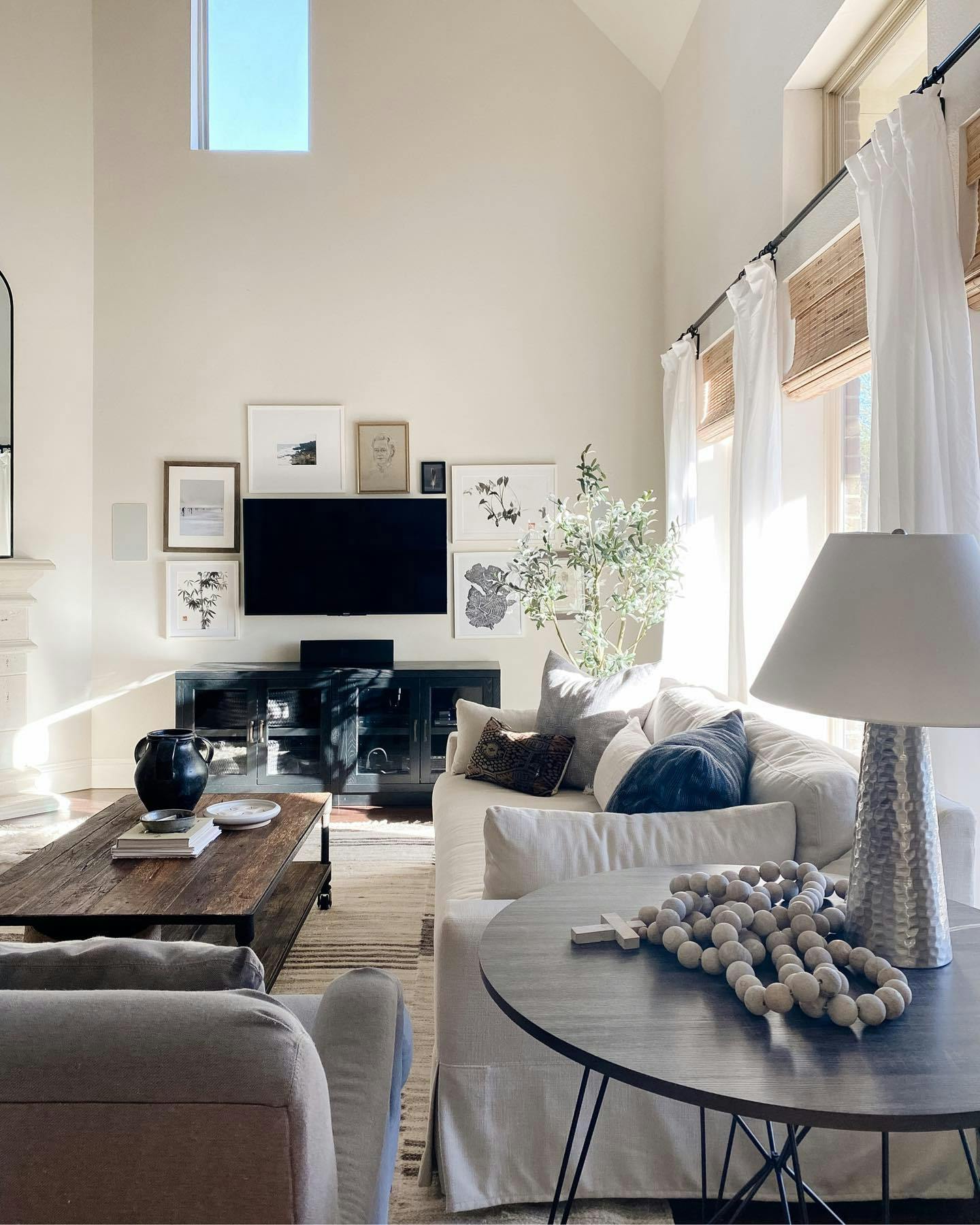 Photo via Crazy Wonderful, featuring Woven Wood Shades in Antigua Natural.
2. Outdated Flooring
Ditch: Linoleum, worn-out carpet, or builder-grade beige tile.
Upgrade to: Vinyl plank, laminate, or solid hardwood flooring. When choosing wood colors, stay away from red or orange undertones. Use tile in white and grey tones for bathrooms.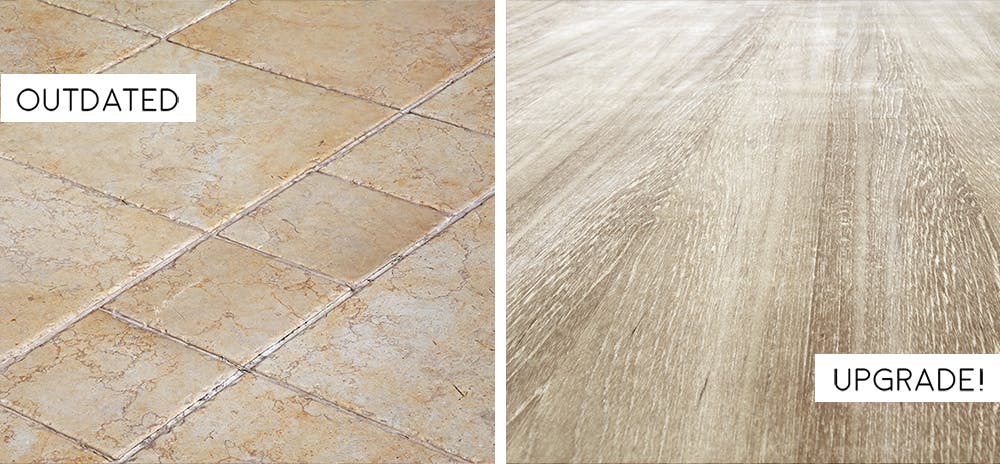 Most homeowners are choosing flooring in lighter wood stains or grey hues vs the ultra dark stains that were popular in the 2000s.
Vinyl plank flooring will give you the look of real wood, but is waterproof, so you can carry it into bathrooms and kitchens for a unified look.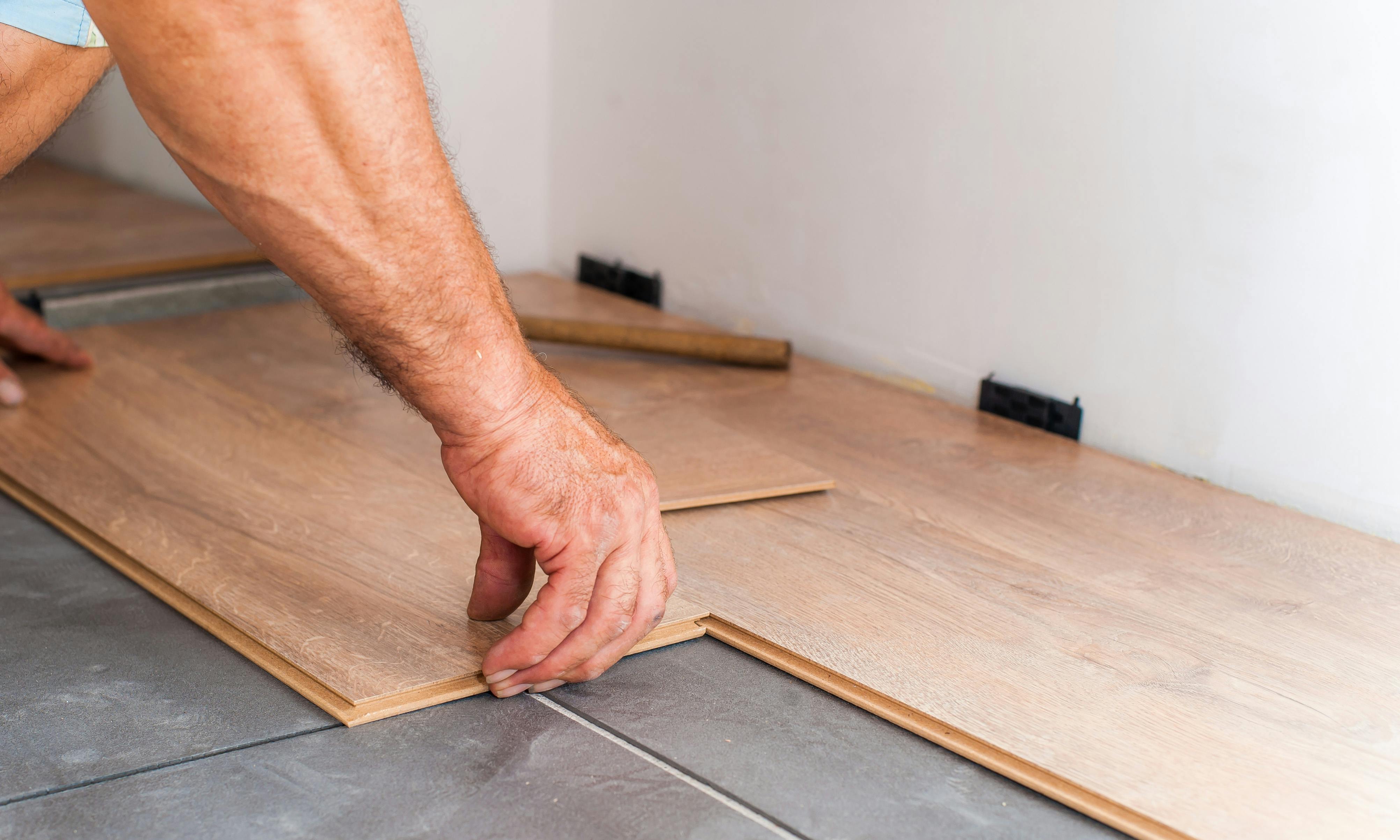 Slate or slate-like ceramic tile will match virtually any style or color palette.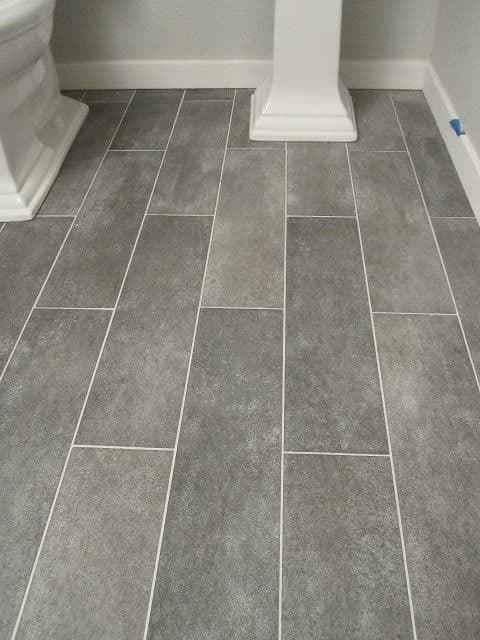 Photo via Freckles Chick.
3. Out-of-Style Fixtures and Hardware
When's the last time you really took a close look at your fixtures and hardware? You might still be living in the 80s.
Ditch: Elaborate wrought iron fixtures, "boob" lights and stubby bathroom faucets with plastic handles.
Upgrade to: Fixtures and lighting with modern silhouettes.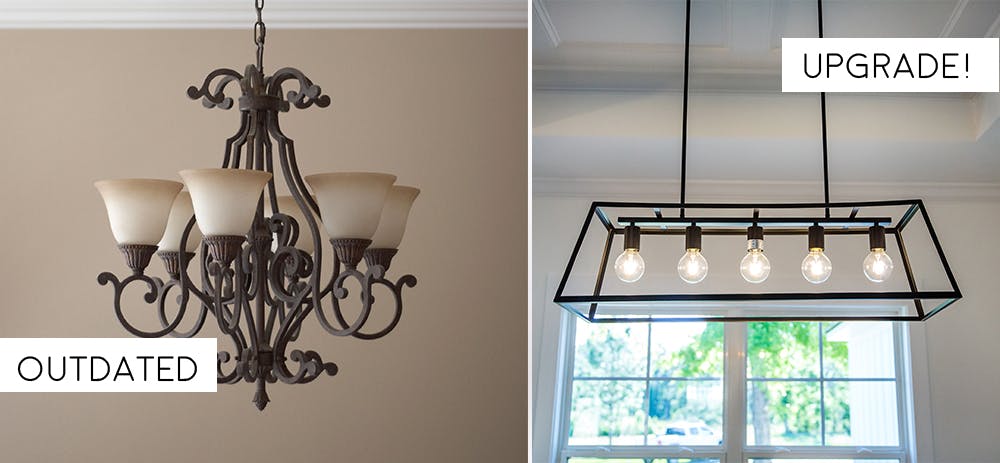 Designers will tell you that nearly every finish is in style right now - from chrome, brushed nickel, and brass to oil-rubbed bronze. However, getting a current look is all about the design and lines of the fixture.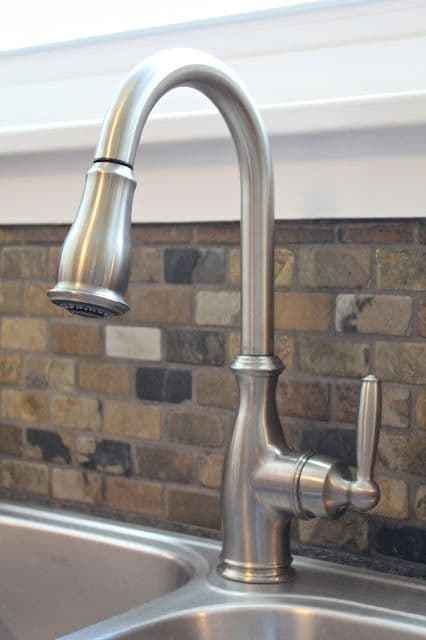 Photo via Remodelaholic.
Oil rubbed bronze will give a bit more contrast and an old-world feel.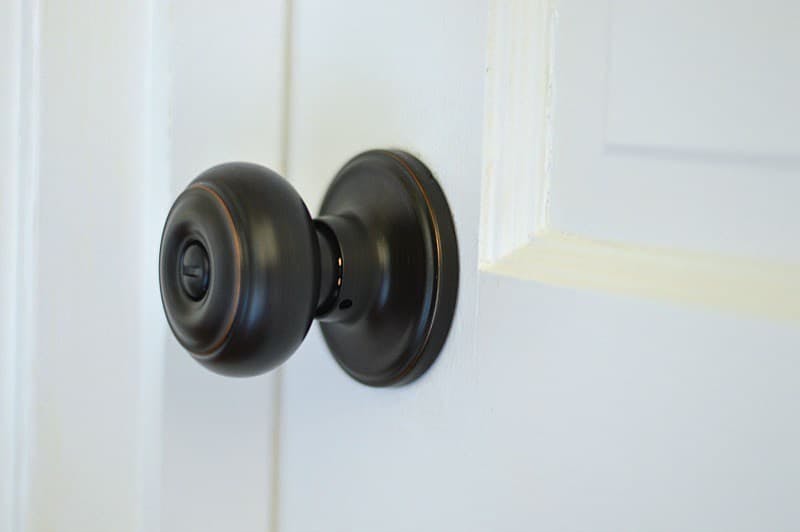 Photo via Wife in Progress.
Pro Tip: The key to an updated look is to bring consistency to all of your fixtures and hardware. Choose a unified finish and match large fixtures like ceiling fans for a less hodge-podge look. Anna and Linda recommend stainless and dark blades for ceiling fans.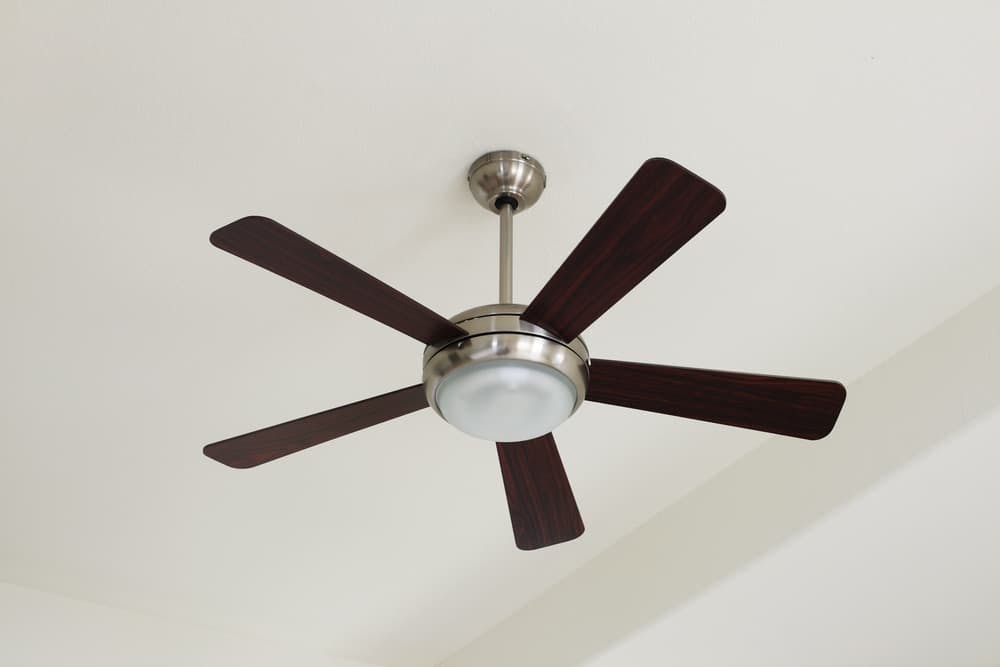 4. Laminate Countertops
Durability and a polished look go a long way in the kitchen. Laminate that's chipped or warped will keep your kitchen a few decades behind.
Ditch: Laminate countertops
Upgrade to Solid Stone. Whether you go with granite, marble or a more low-maintenance manmade stone, you'll make a serious investment in your look and resale value.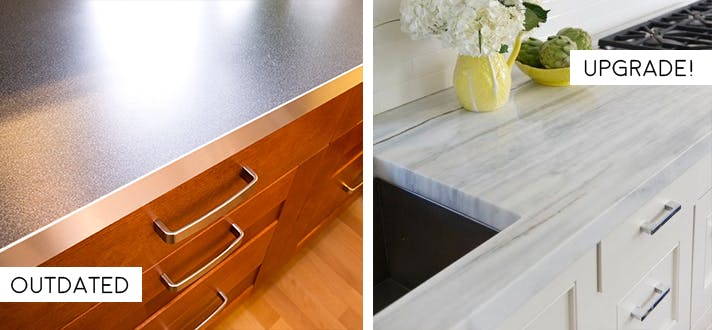 While all-white kitchens aren't as universal as they once were, light countertops are still what many are gravitating towards. Quartz is low maintenance and more affordable if you want a marble look.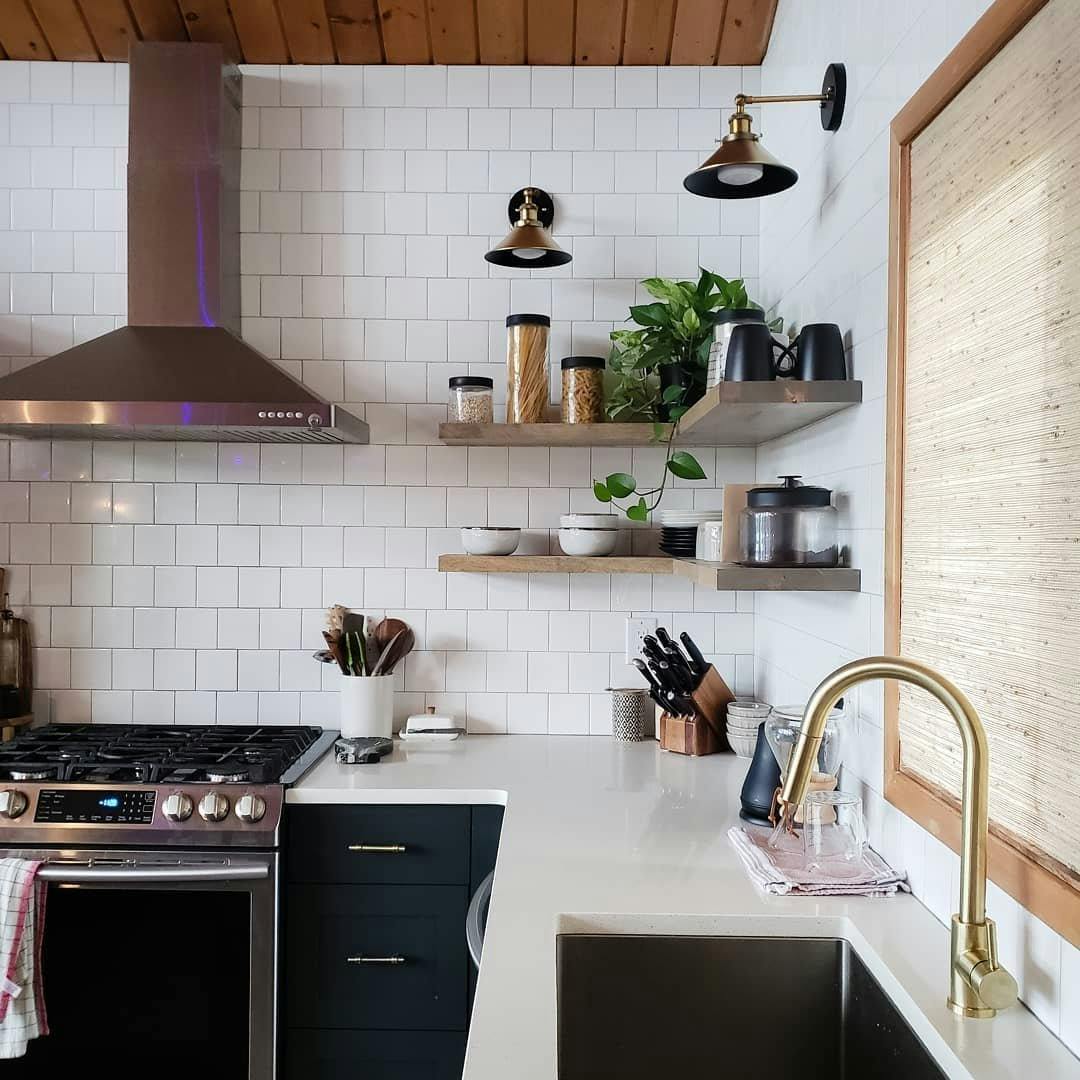 Photo via creating_kaulia, featuring Blinds.com Woven Wood Shades in Rustic Jute.
Butcher block is another stylish, affordable material to consider. However, it can be controversial, so if you're hoping to sell your home soon, stick with a natural or manmade stone.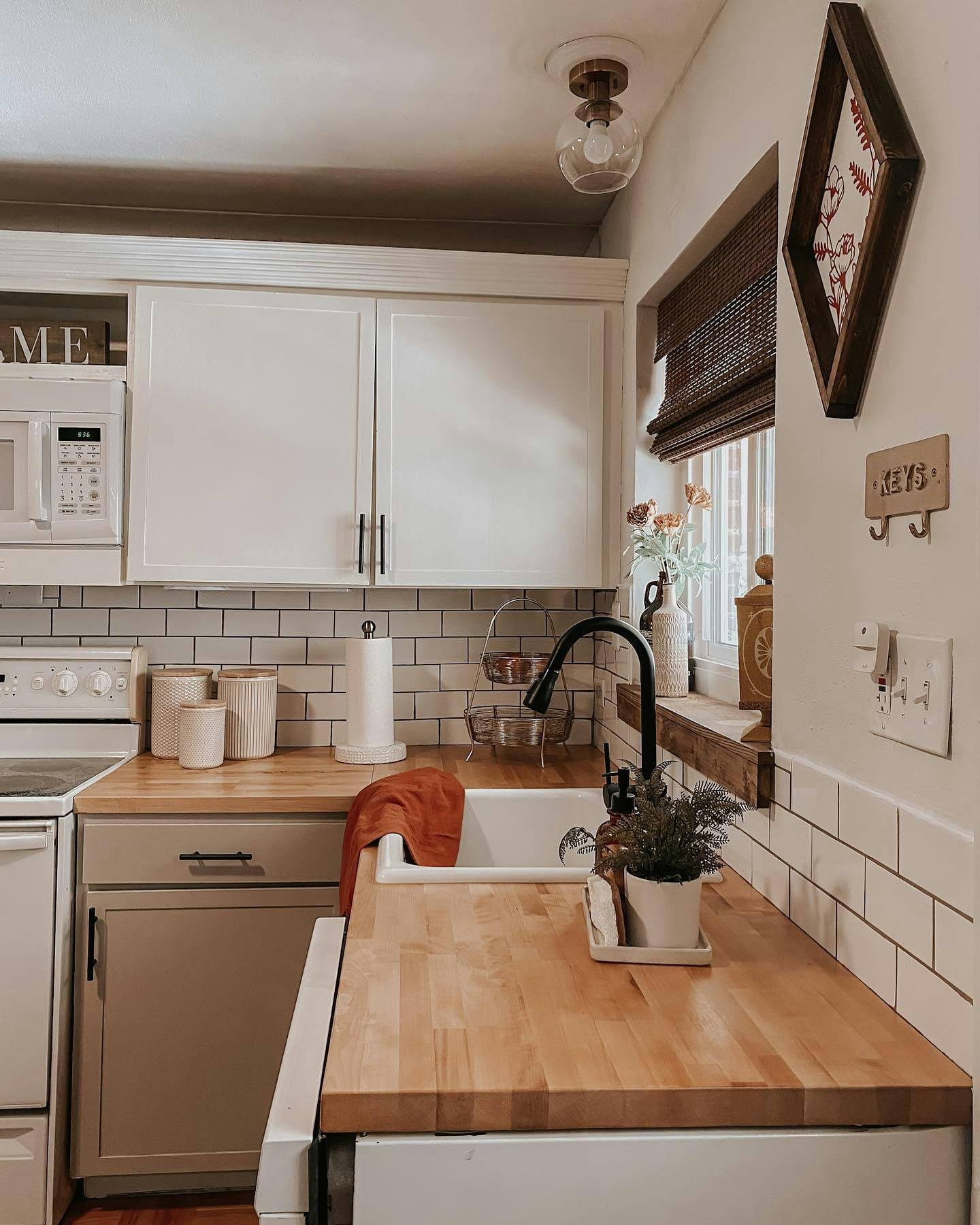 Photo via aesthetically.audra, featuring Blinds.com Woven Wood Shades in Montego Bark.
5. Mismatched Exterior
Does your exterior look straight out of 1979 while the inside is completely updated? Make sure your entire home is has a unified look.
Ditch: Faded and peeling paint. Colors that don't match the interior.
Upgrade to: A neutral exterior, tailored landscaping, and updated light fixtures.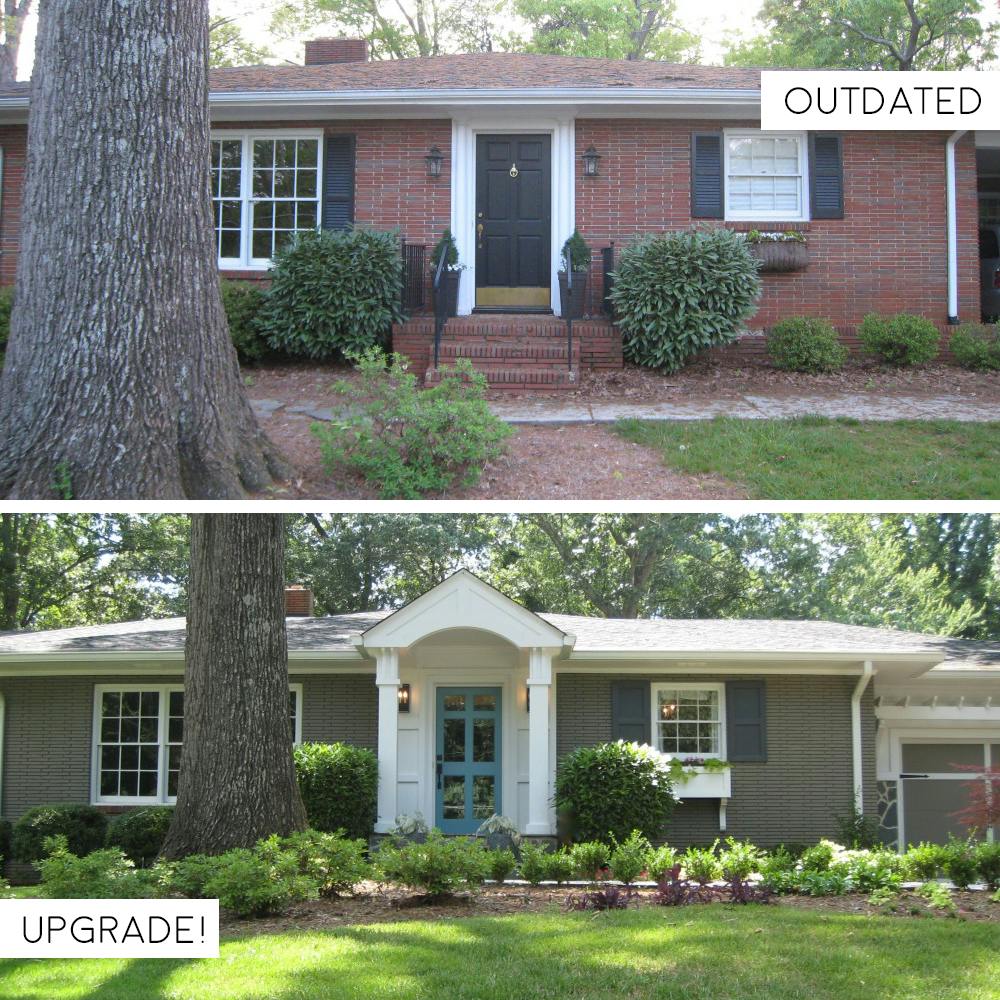 Photos via The Painted House.
Harsh brick finishes can make a space look older than it should. Give your home a clean slate by painting the brick a neutral hue.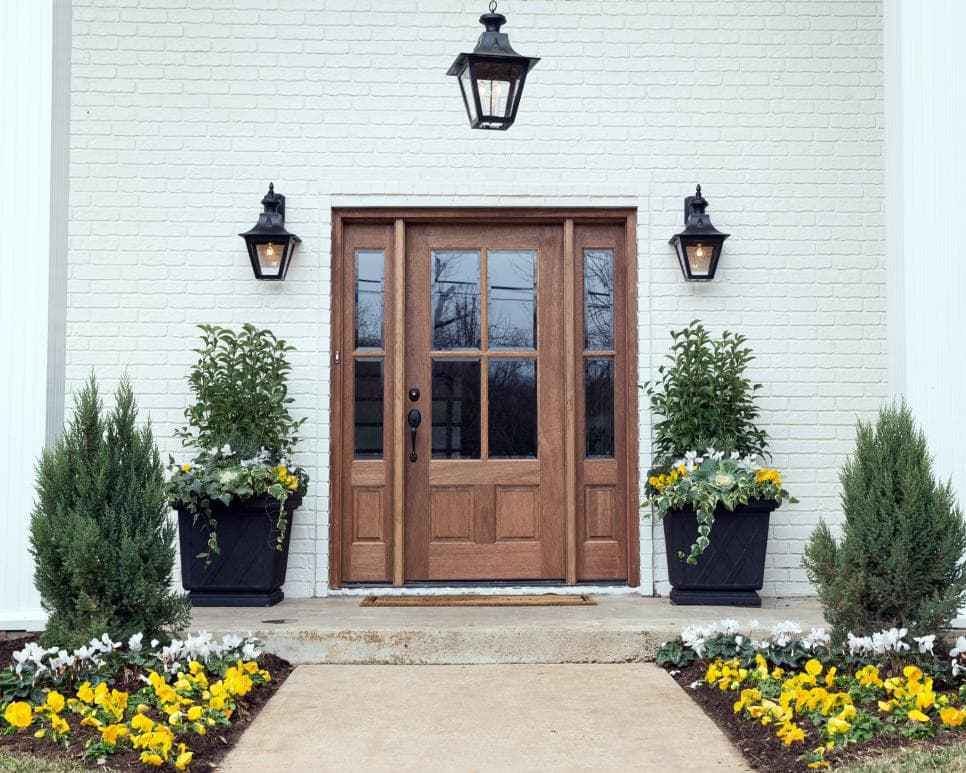 Photo via Nest of Posies.
Window boxes add serious charm and are an inexpensive upgrade.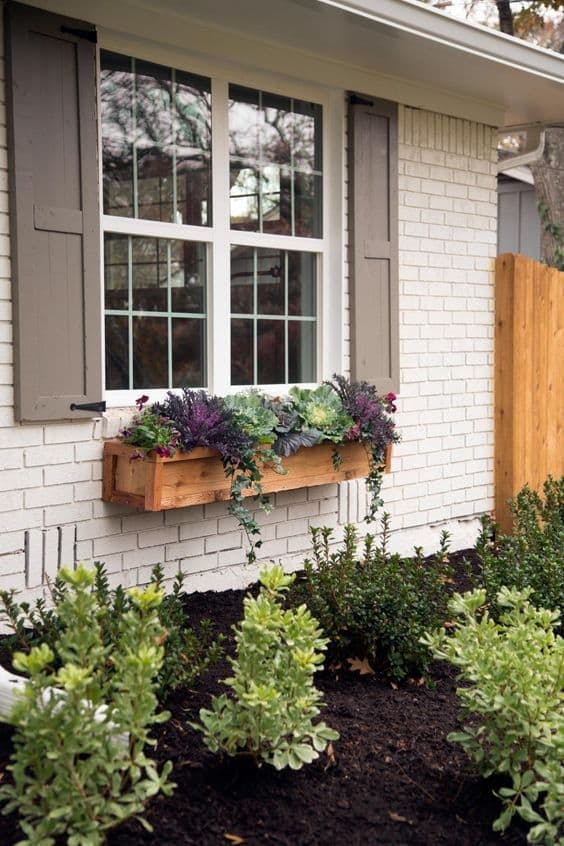 Photo via Nest of Posies.
Elegant lighting gives your front door an inviting feel. Just like inside, ditch any brass fixtures.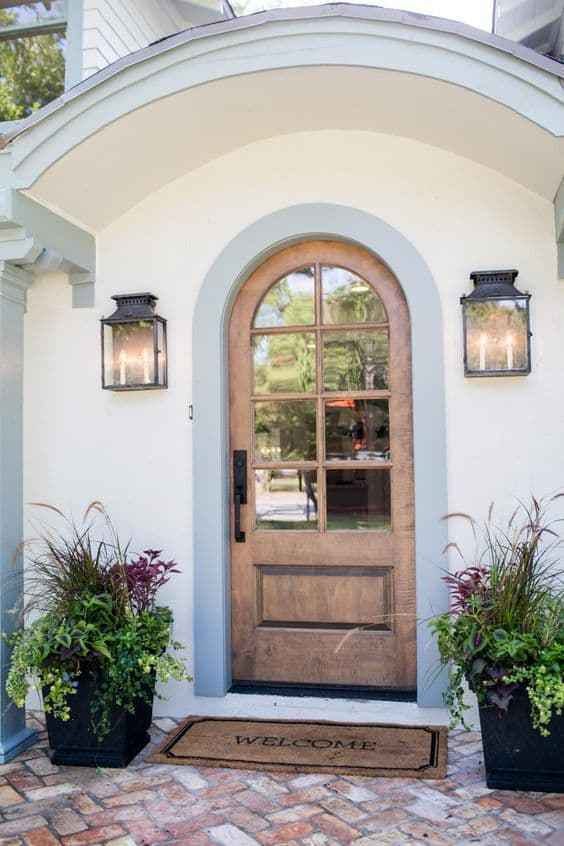 Photo via Nest of Posies.
6. Old-School Window Treatments
The key to selling or beautifying your home is harnessing natural light. Mini blinds can be damaged easily and will create strange shadows in your room.
Ditch: Mini Blinds and anything yellowed or broken.
Upgrade to: Timeless styles like Faux Wood Blinds or Shutters. For a more modern look, try Roller Shades or Sheer Shades.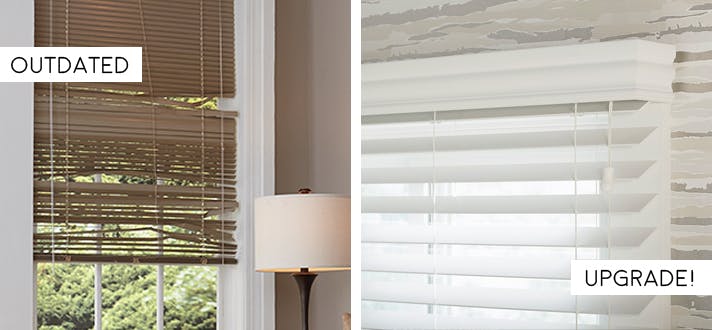 Faux wood blinds are a standard in many homes for a reason. They work with nearly any decor style and will never go out of fashion. Matching faux wood blinds throughout your home will be a big plus to potential buyers.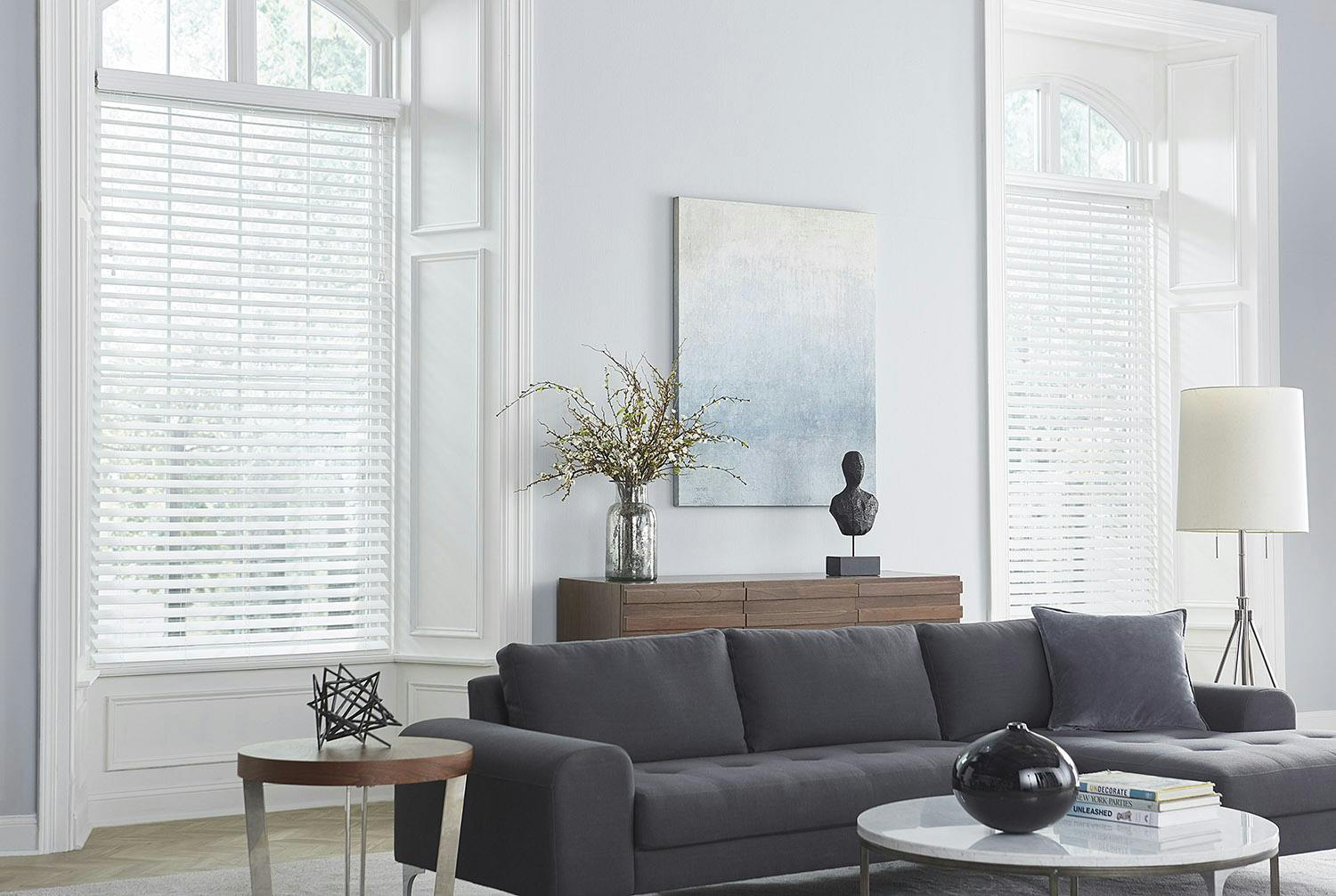 Featuring Blinds.com 2 1/2" Faux Wood Blinds in Embossed White.
If you really want to upgrade your window treatments, look no farther than shutters. These high-end window treatments are like furniture for your windows and are the only treatment that adds to your home resale value.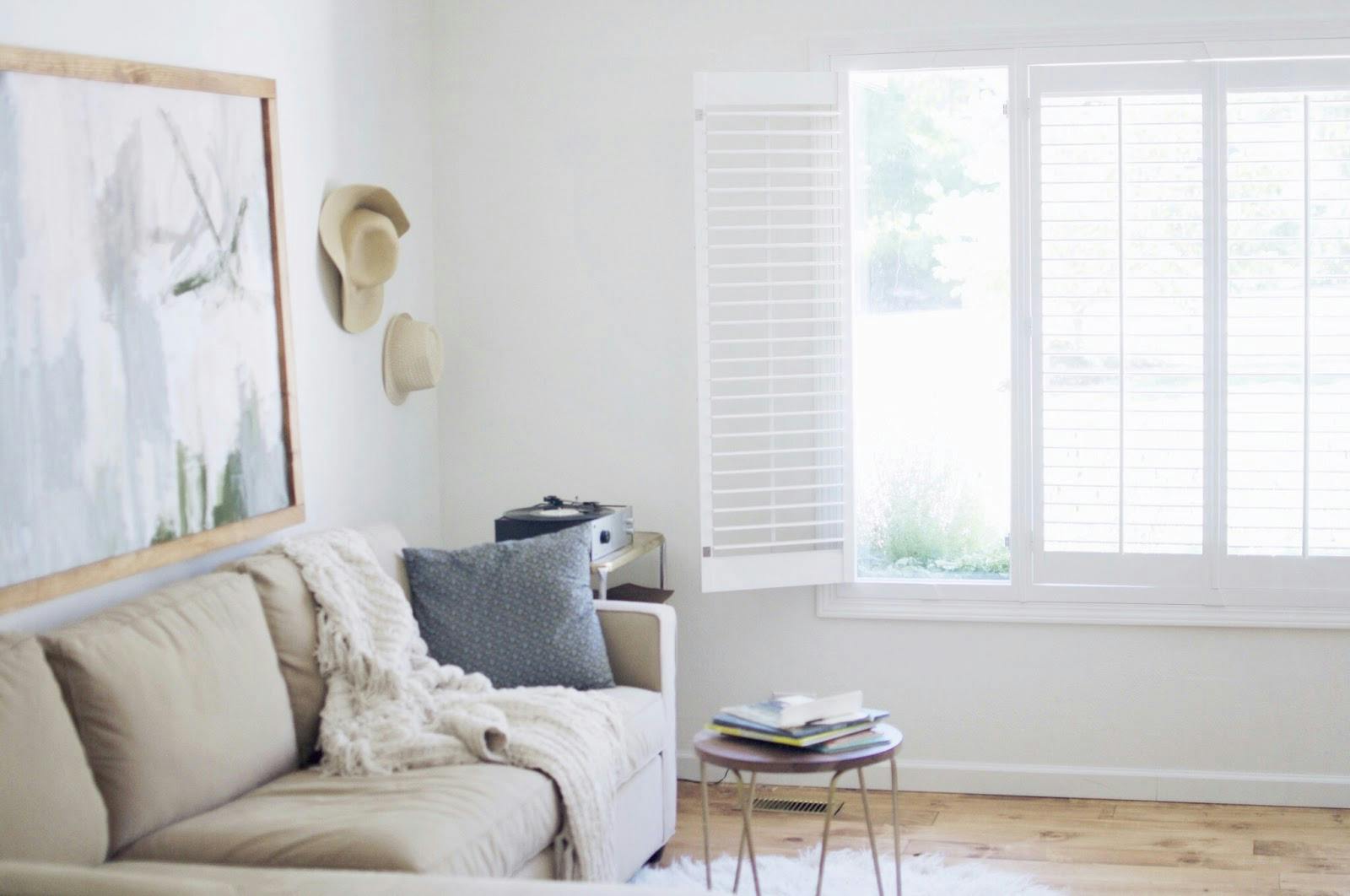 Photo via Sarah Kate Branine, featuring Simplicity Wood Shutters in Off-White.
Fabric roller shades are one of the most affordable window covering options and give windows a clean look. They truly work with all home styles, but are especially suited for modern homes.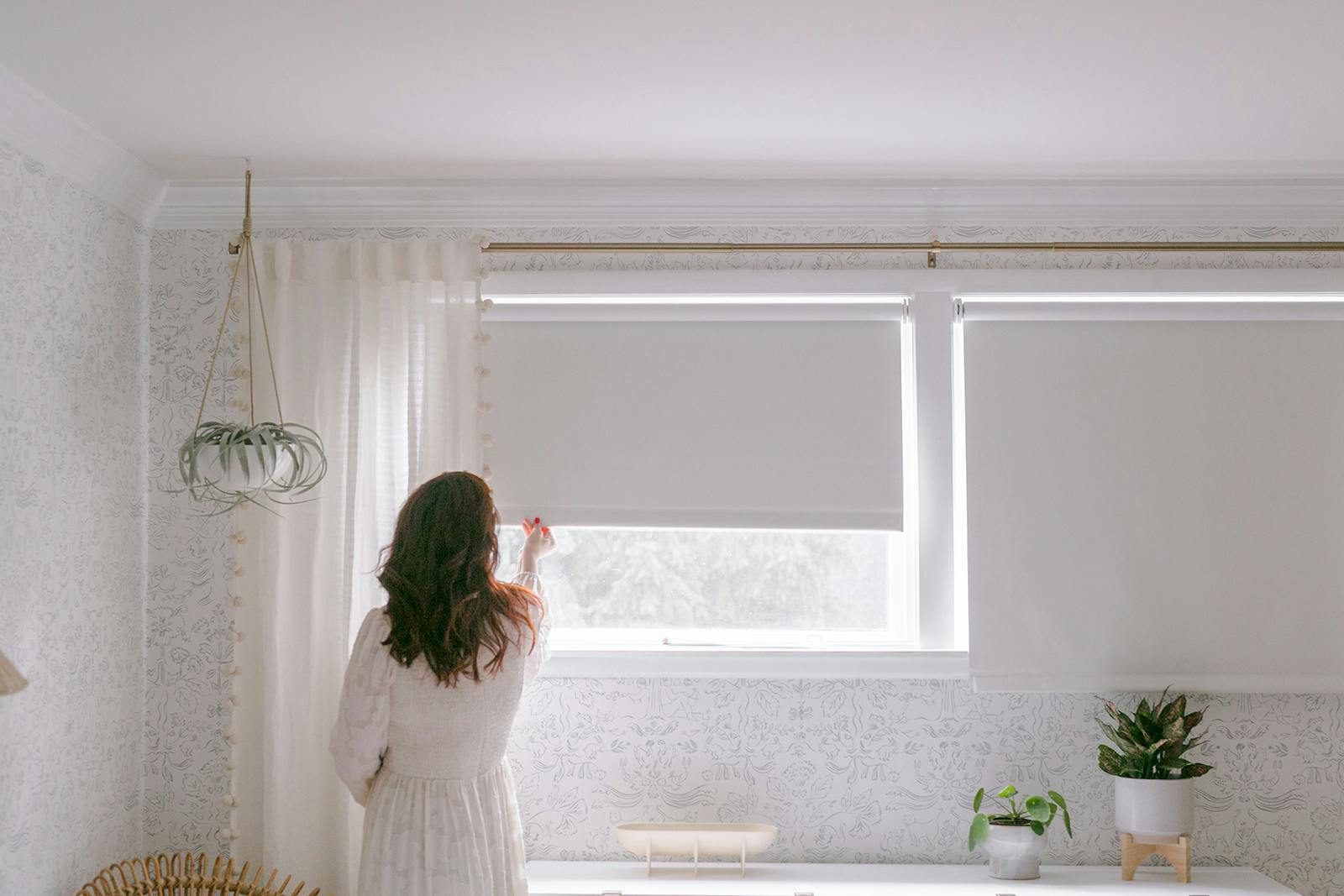 Photo via A Beautiful Mess, featuring Blinds.com Premium Blackout Roller Shades in Ranier Snowfall.
There's nothing like sheer shades to give windows a beautiful glow. Sheer shades have an innovative design with tilt-able fabric slats sandwiched between sheer fabric. They give you the light control of blinds, but can be rolled up for a clear view like shades.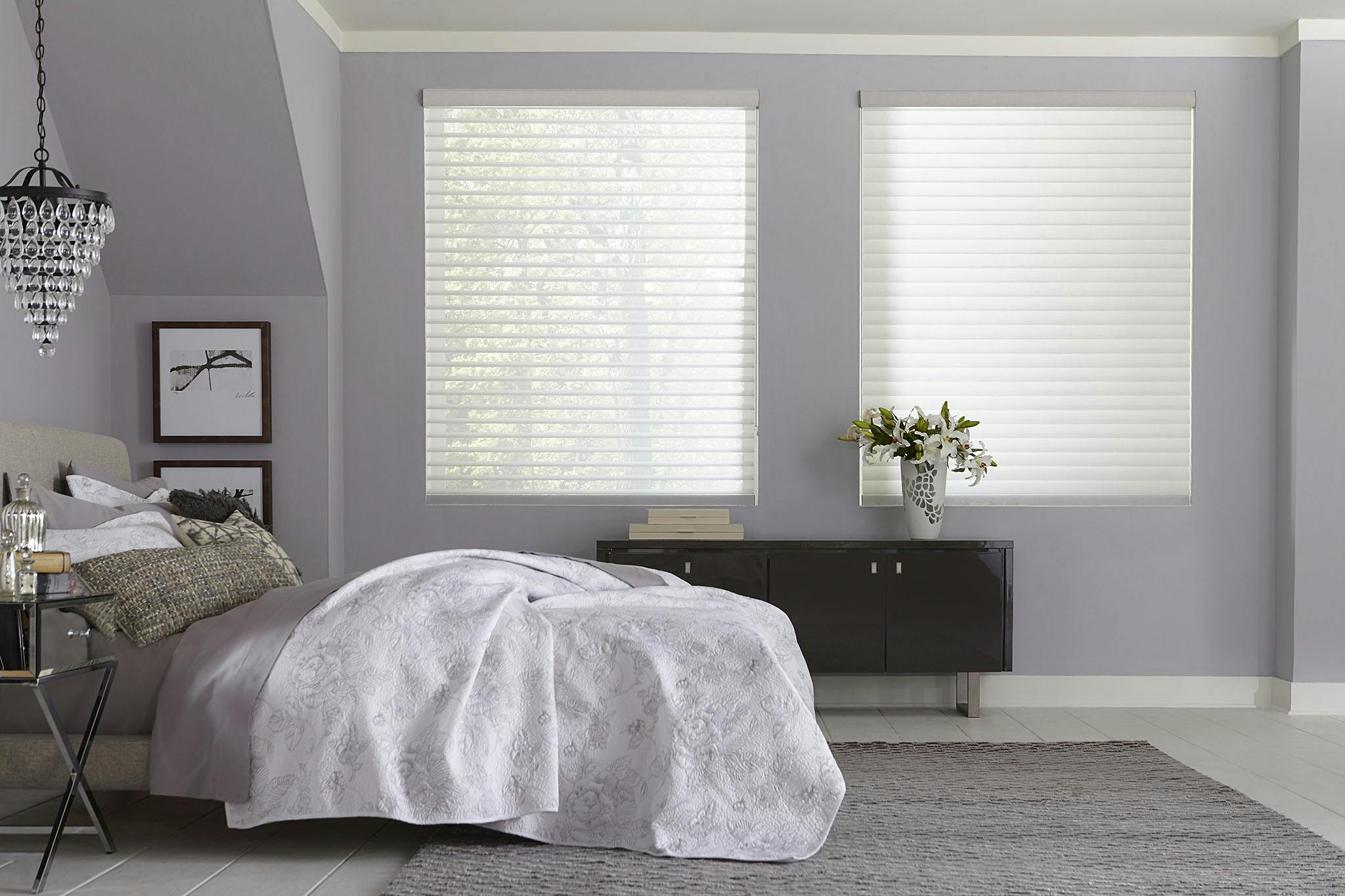 Featuring Blinds.com Light Filtering Sheer Shades in Linen 2.5" Ash.
Want More Tips to Update Your Home?
Check out our post about window treatment mistakes that ruin your curb appeal + our top picks for a more modern look.
If you have questions about choosing the right window treatments for your home, speak to a Blinds.com designer for free at 800-505-1905.