Could your Fabric Vertical Blinds use some extra attention? We're answering your questions on how to properly clean your blinds, so you can maintain their gorgeous appearance.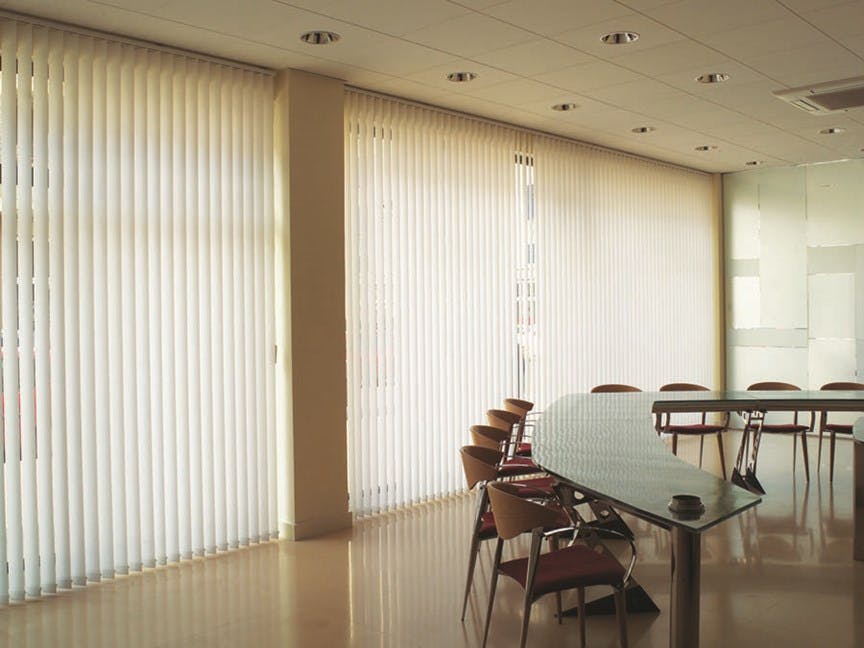 Q:
How do you clean fabric vertical blinds? – Jackie L.
A:
I brush away any dust, dirt and lint with a soft brush. A clean baby's brush works well for me, as they are so soft and will not snag even delicate fabrics. I work from the top down, being careful not to dislodge the panels.
Next, I vacuum blinds at least once per month, using the upholstery brush attachment. Support the blinds with your free hand as you work from the top of the slat down. Lastly, I clean spots by dampening a clean, lint-free towel such as a white linen dish towel with a dime-size dollop of dry cleaner's spot treatment.  I would test a less-visible part of the blinds to make sure the spot remover will not also take out the fabric dye. Blot the stain with the dampened cloth until it has disappeared. The above tips work like a charm! Good Luck!
Have More Questions?
You can find more information about cleaning all types of window treatments at Blinds.com.
Send them to us on Twitter @BlindsDotCom or if you'd like designer help give us a call at 800-505-1905 and speak with a Design Consultant.