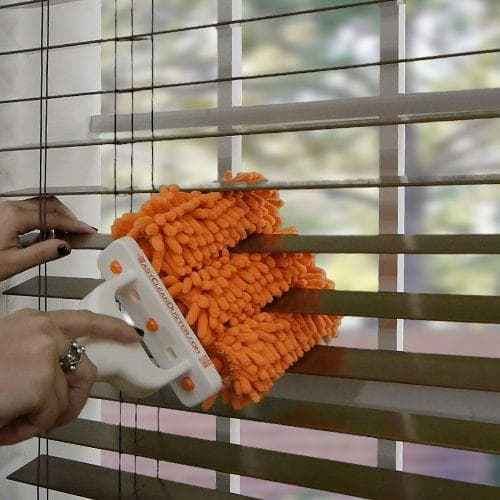 How do you clean faux wood blinds?
- Jackie L.
A: With our Easy Clean Duster! In addition to cleaning several slats at once, it cleans both sides of the slats at the same time. You can use it wet or dry. Also, it's washable so it's going to last.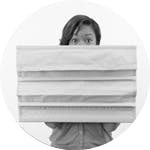 Have More Questions?
You can find more information about cleaning all types of window treatments at Blinds.com.
Send them to us on Twitter @BlindsDotCom or if you'd like designer help directly from an expert, give us a call at 800-505-1905.
Learn even more about Faux Wood Blinds in our post, What are Faux Wood Blinds Made Of?