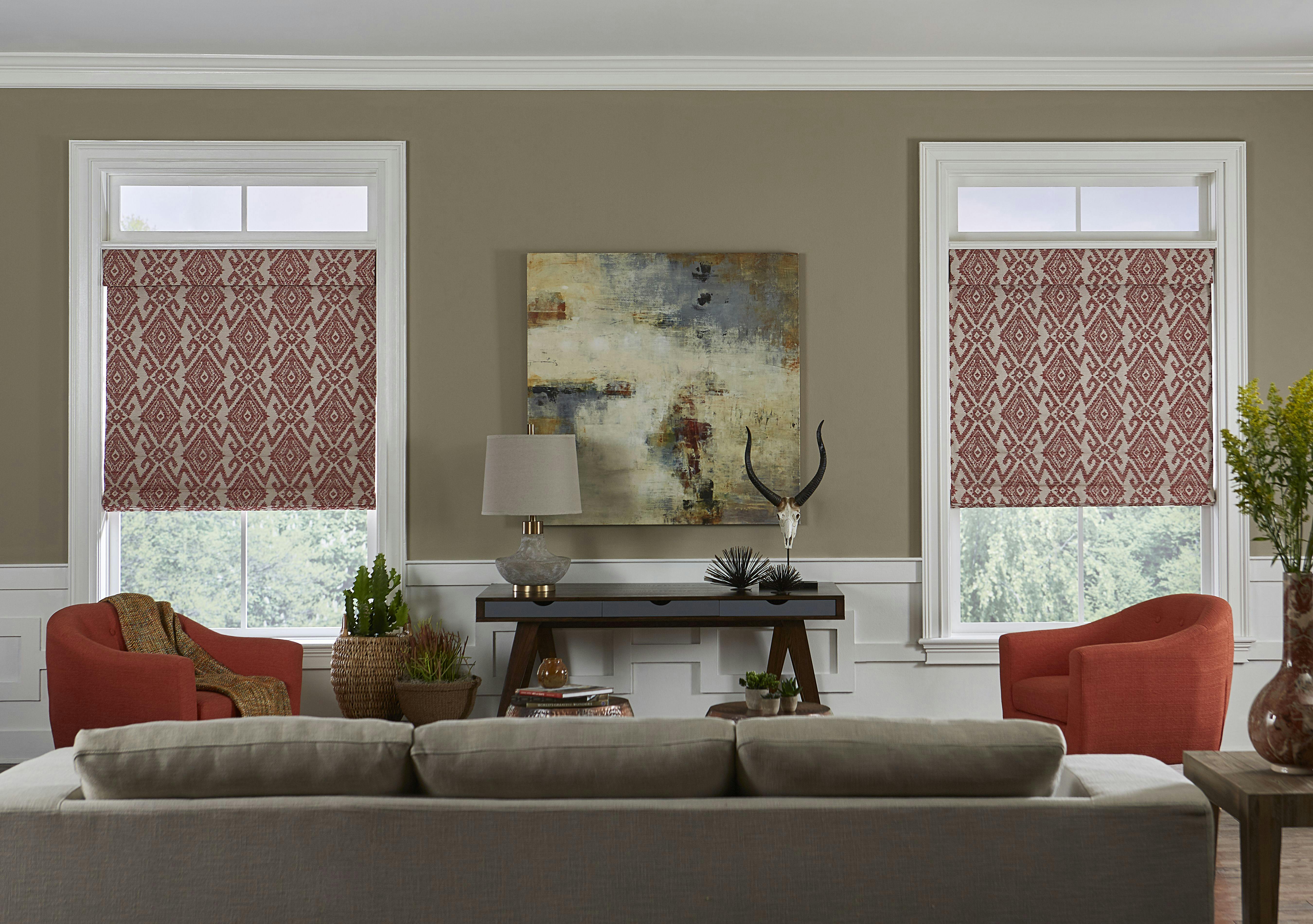 Curtains might be one of the most traditional window coverings, but they aren't for everyone. Some people want to skip curtains because they're difficult to keep clean, while others just don't like the look of heavy fabric. If you're part of the "no-curtains club," you might be wondering how to block the sun and get more privacy. Check out this guide to find new and exciting ways of covering any kind of window.
The Best Classic Window Blinds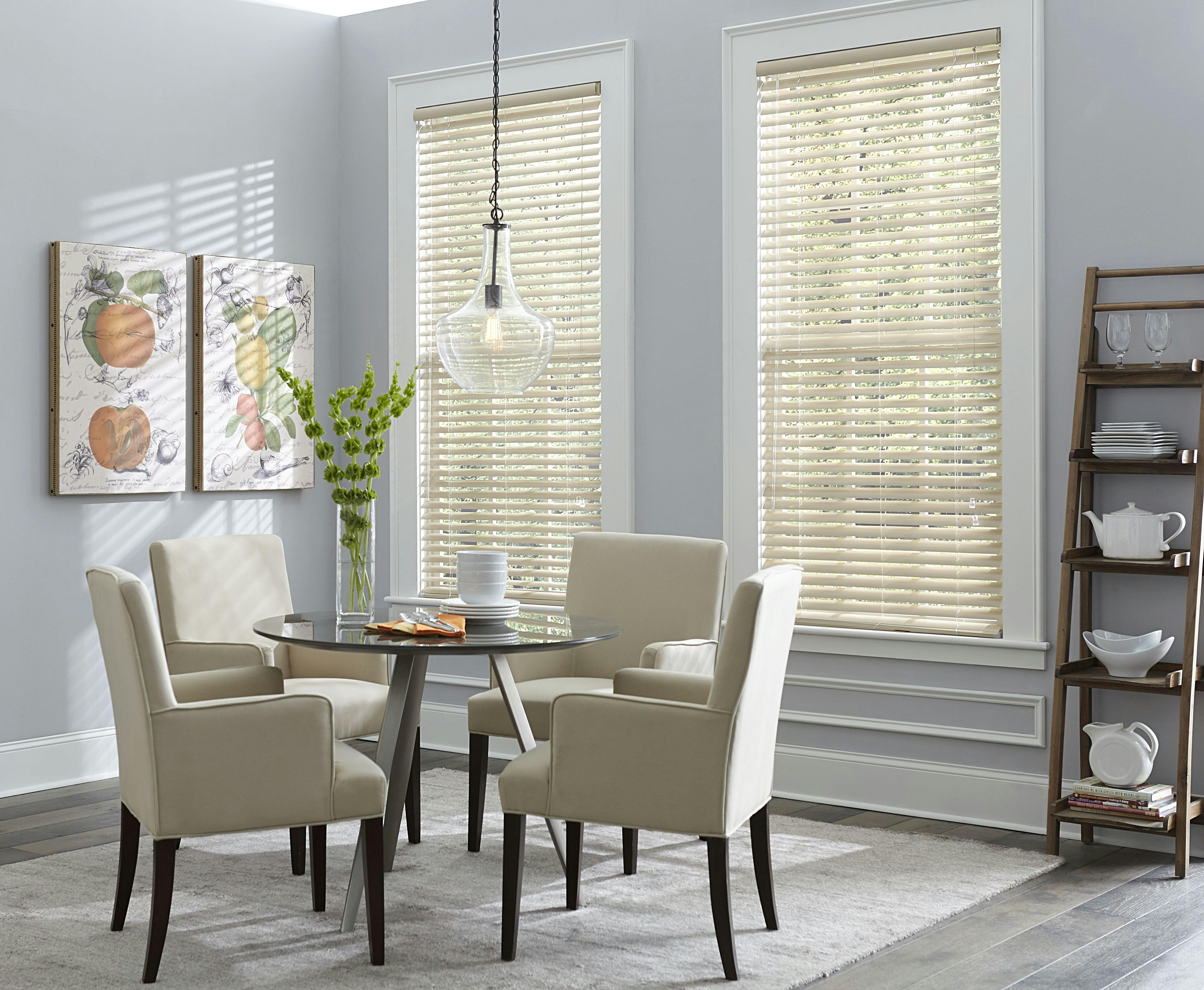 Of course, no list of tips for how to cover a window would be complete without mentioning blinds. Blinds are a classic window covering option for a reason. They're affordable, lightweight, and neutral enough to complement all décor styles. The adjustable slats make it easy for homeowners to get natural light and privacy. Blinds come in many materials, ranging from aluminum to natural wood, so it's easy to find a look to love.
We recommend classic mini blinds, wood blinds, and faux wood blinds for most homes.
Creative Furniture Arrangements
If you're not too concerned about having a full view to the outside, consider pulling a piece of furniture over the window. This works particularly well with broad, flat pieces of furniture that can cover the window up to around head height. For example, in the bedroom, try putting a tall, upholstered headboard in front of the window. This helps provide privacy, but it still leaves the top of the window uncovered for extra light. In other rooms, things like television stands, china cupboards, or storage cabinets can all help block windows a little.
Decorative Plants
Setting plants in front of a window can cover the window while still looking peaceful and natural. There are all sorts of ways to incorporate plants as window coverings. Some people plant tall shrubs outside their windows while others set pots of houseplants along the interior sill. One can even hang planters or trailing vines over a curtain rod along the top of the window. Most plants do not provide complete coverage, but they do a nice job of blocking a little sunlight.
Wood Shutters for Privacy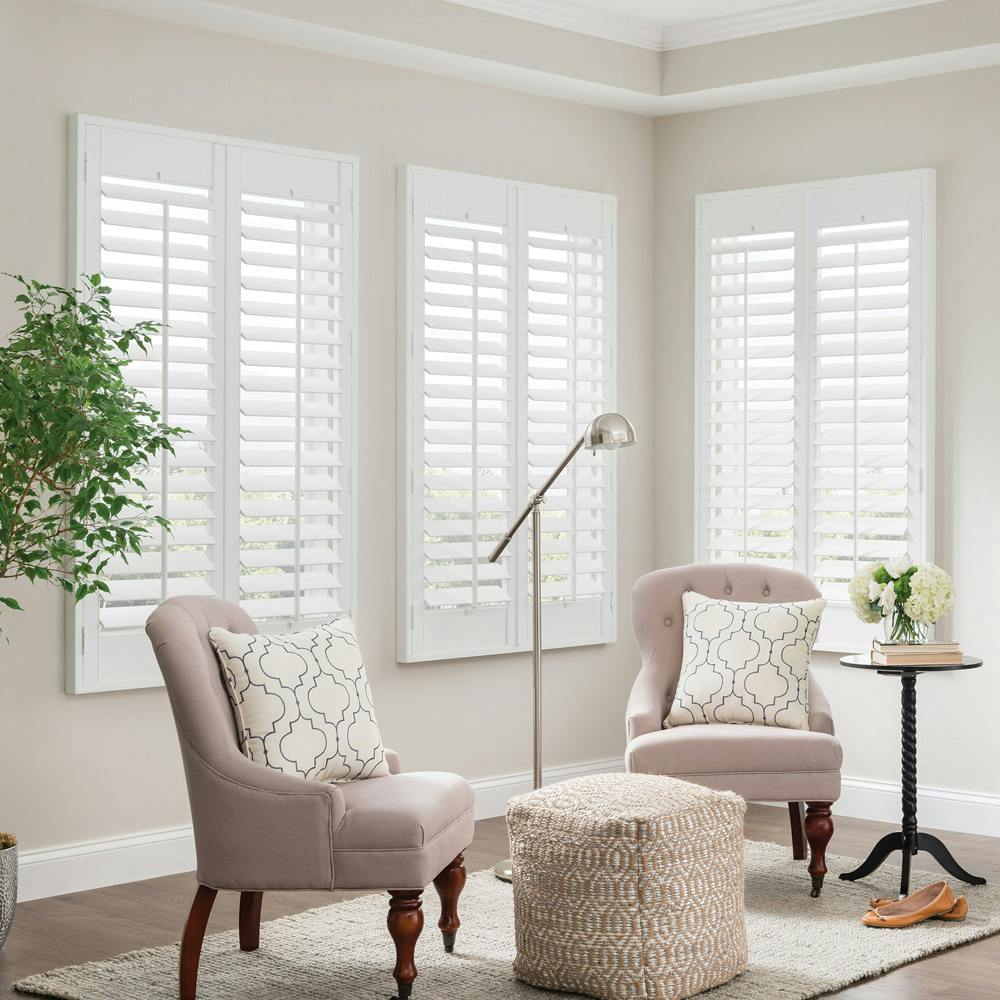 Wood shutters and faux wood shutters are custom-fitted window coverings that provides a uniquely appealing look. Not only are they a timeless, traditional classic, they also increase the value of your home since they are permanently fixed to the window frame. Many people who choose wood or faux wood shutters for their home view them as an investment, since they cost more upfront compared The end result is a durable, elegant-looking style of covering. Most shutter styles have adjustable slats, so you can close them for privacy or lift them to let in fresh air and light.
The Best Window Shades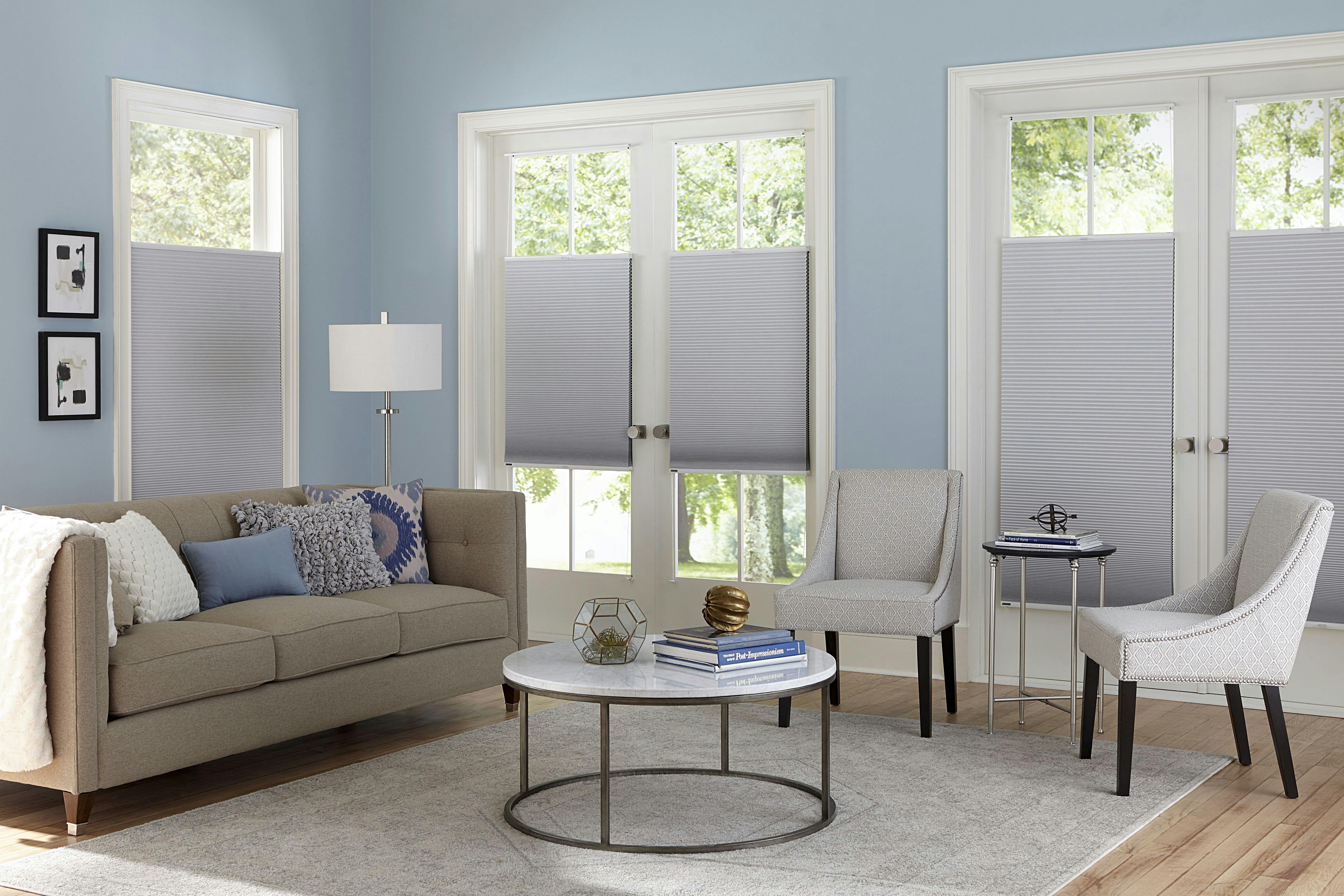 Window shades are a curtain alternative that still lets in beautiful colors and patterns in front of windows. Some styles, like Roman shades, bunch up in elegant folds when the shades get raised. Other styles, like roller shades or cellular shades, collapse into a small package when the window gets uncovered. Shades come in many styles, so they provide some of the most unique looks. Another benefit of shades is that they often have blackout capabilities. For light sleepers, being able to block the sun's rays is very helpful.
Cellular shades, Roman shades, and roller shades are popular shade options for any home.
Decorative Objects on the Window Sill
In some homes, full window coverage isn't needed. If a homeowner just needs the lower half of the window covered, an easy solution is just putting some home décor on the sill. Colorful bottles, vases of flowers, or other slim, tall objects work well. For extra coverage, leaning large pieces of art can be a great idea. Just make sure to use a proper base so objects don't fall off the sill. This technique for how to decorate windows ensures some light gets through the top of the window. Ultimately, there are a lot of great window treatment options that do not include curtains. Each window covering style comes with its own unique perks, so experiment and find the right solutions for your home!