Farmhouse Style is an interior design trend that exploded in the home decor space in 2015. Known for its rustic charm, farmhouse design has evolved over the years into modern farmhouse and vintage farmhouse styles.
Kaycie of Grey Birch Designs is a Utah-based interior designer, DIYer and modern farmhouse enthusiast. She's on a constant quest to make her family home feel unique and welcoming with seasonal decor and custom projects like built-in bunk beds and reclaimed wood wall treatments.
For quite some time, Kaycie's had been wanting to replace the standard blinds throughout her bottom floor with something that better fit her style. Kaycie worked with Blinds.com Designer Danielle to talk through options for her living room, sunroom and dining room.
Kaycie Says:
"I've never worked with a window covering store that gives you a personal designer. Danielle understood my vision right away!"
Woven Wood Shades Add a Textural Touch in the Sunroom
For the sunroom they landed on Designer Woven Wood Shades in San Lucas Lichen, a soft grey-brown. They add just enough texture and contrast, and give her a clearer view into the backyard than the brown wood blinds she had previously.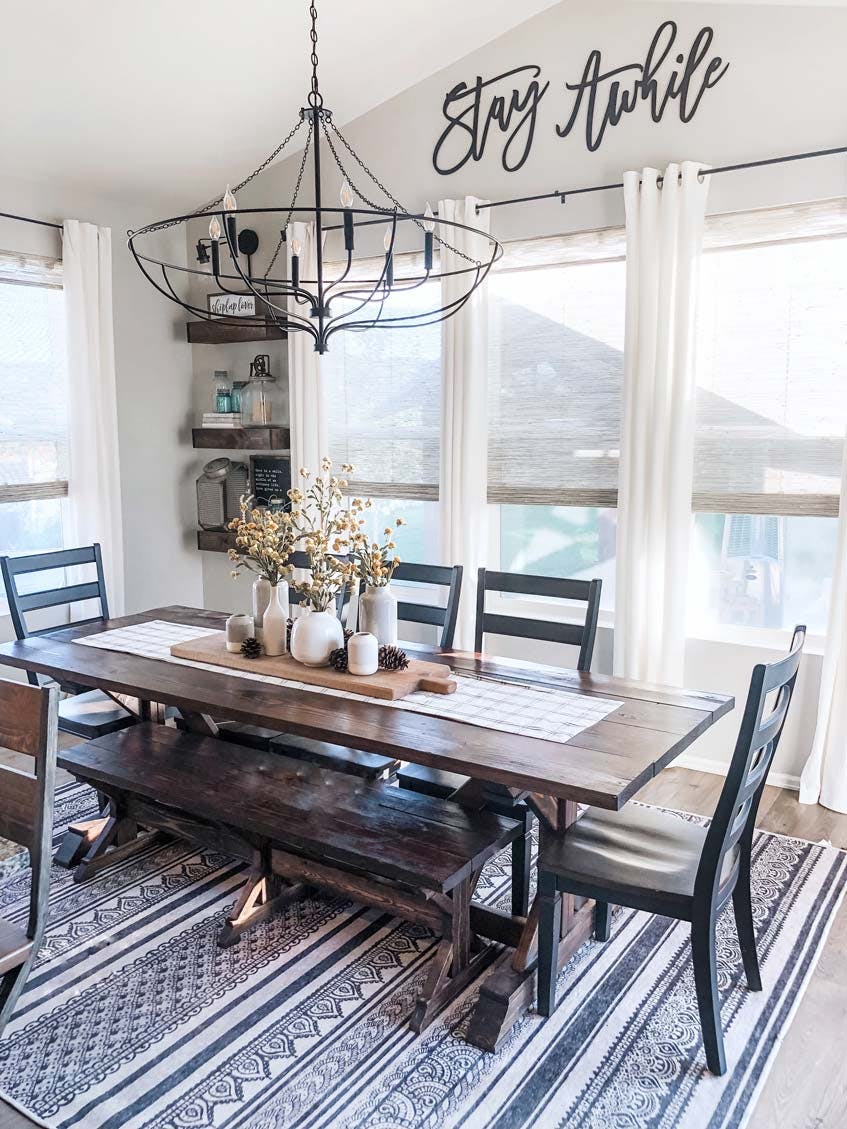 Kaycie Says:
"I chose the cordless Designer Woven Wood Shades in the San Lucas Lichen color and they are stunning! These windows are right off our backyard, which is already pretty private, so I didn't need to have these shade lined. Now I am thoroughly enjoying an unobstructed view of our backyard and tons of natural light in our sunroom and kitchen!!"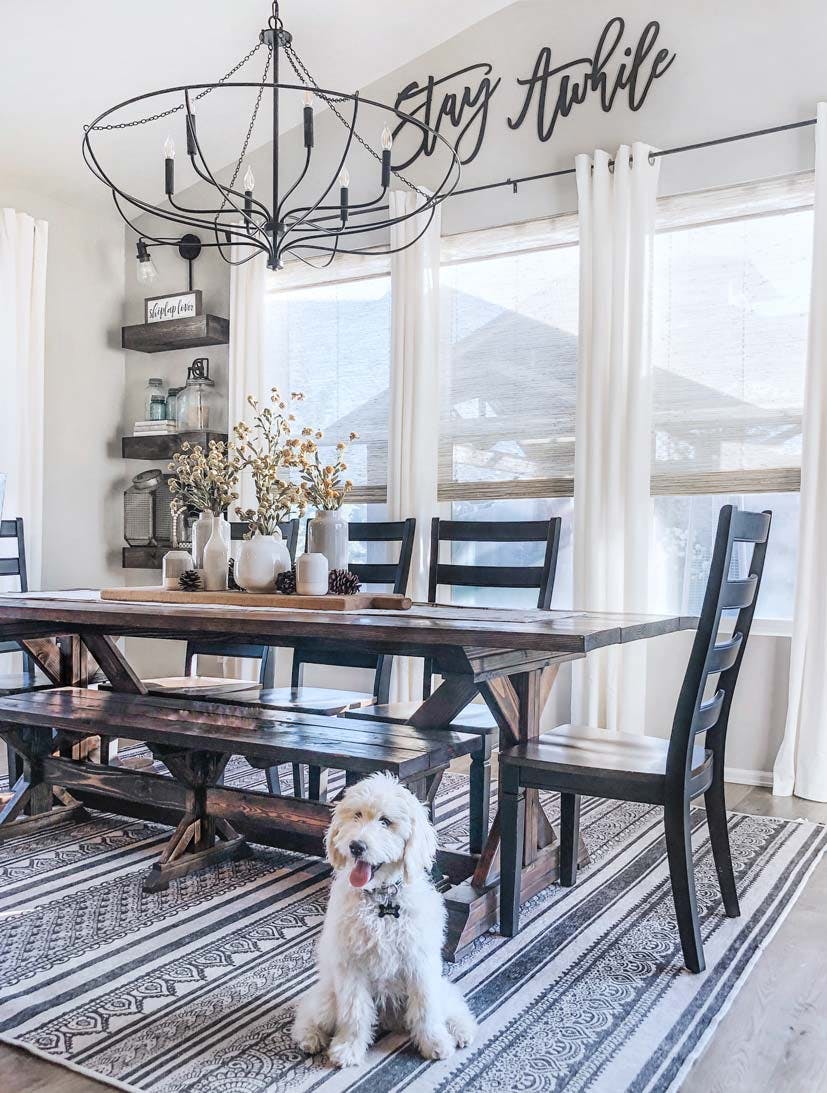 Kaycie loved the convenience of having a Blinds.com professional measure her windows and install the shades when they arrived.
Kaycie Says:
"When I got my windows measured he showed up right on time and it just took a few minutes. I love that it didn't take up my whole day! Once my order arrived, I just went online to schedule a time for him to install them. It was so quick, and he was only at my house for 30 minutes!"
Want to leave your measuring and installation to the pros? Schedule your measuring appointment today to get started!
Classic Shutters Dress Up Living Room and Dining Room Windows
In the living room, Kaycie wanted a classic look that fit with her farmhouse style and a bit more privacy. Simplicity Wood Shutters in Bright White were just the ticket.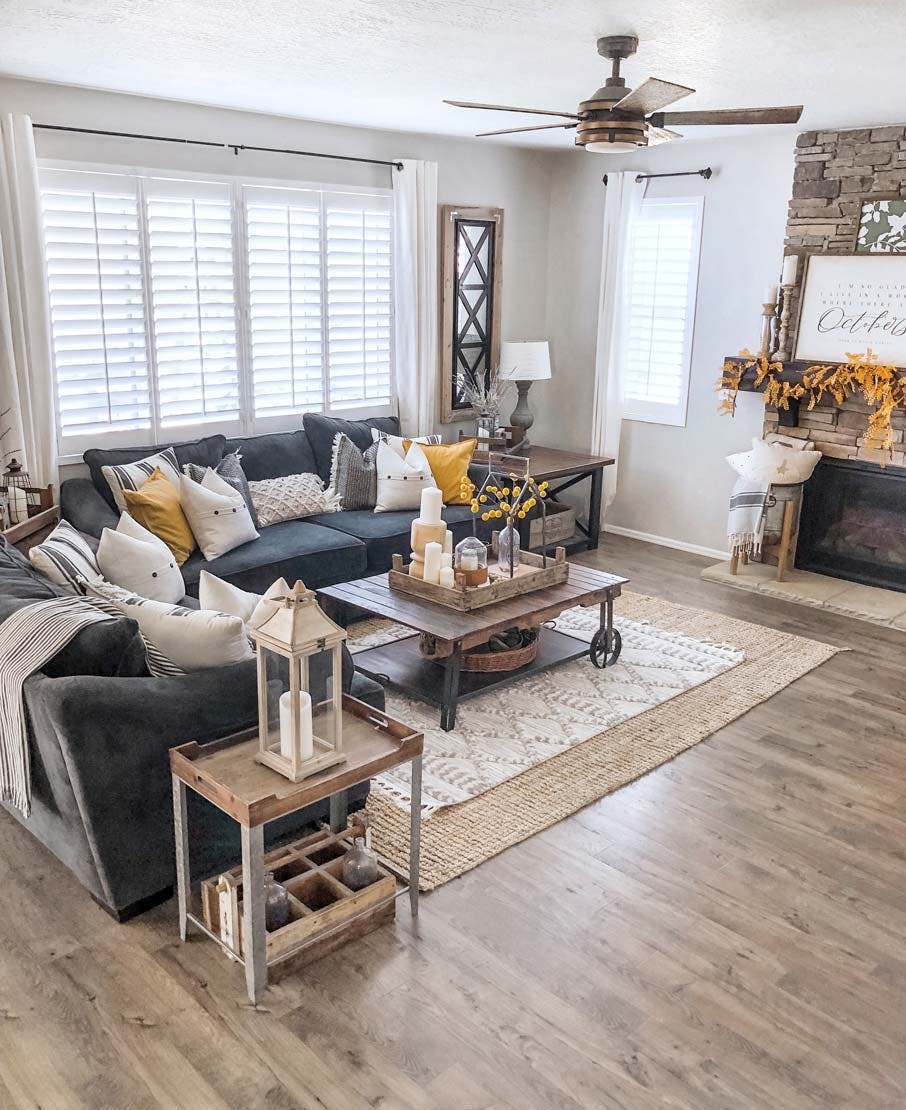 Kaycie Says:
"Is there anything better than the clean classic look of shutters!?! I am absolutely in love with these beautiful Simplicity Wood Shutters from Blinds.com"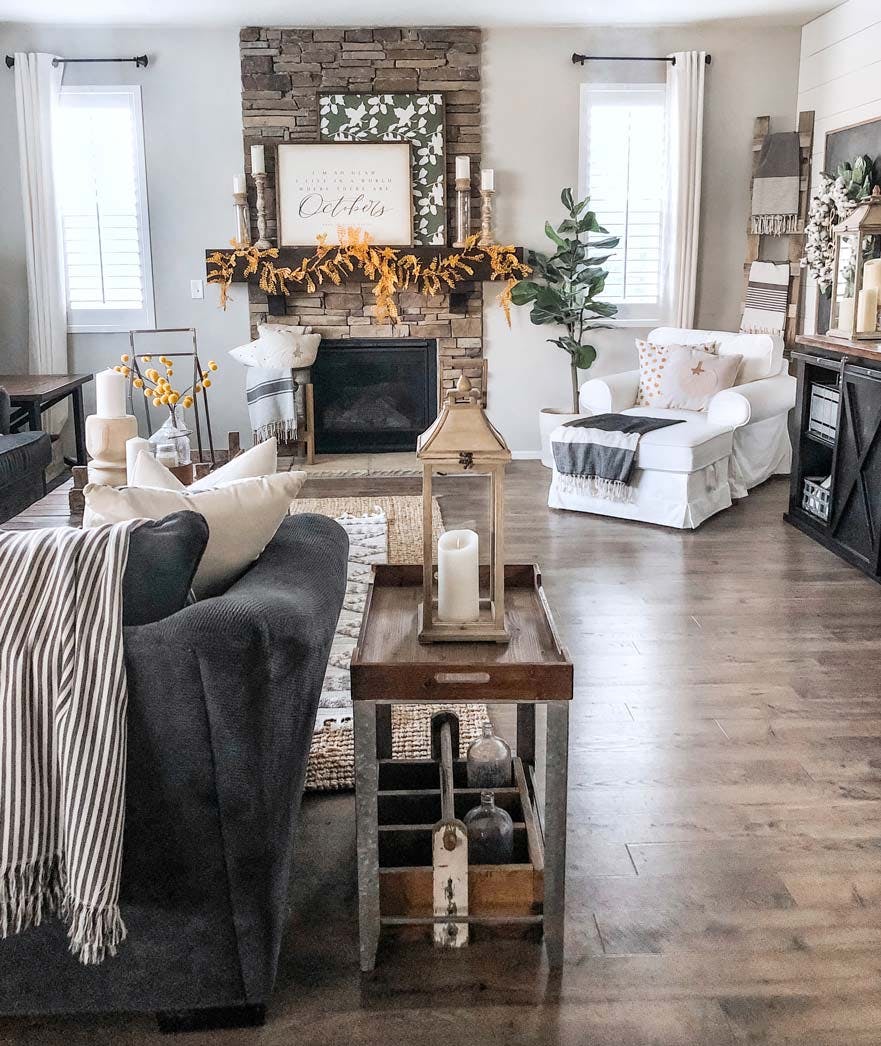 The formal dining room got dressed up with Simplicity Wood Shutters in Bright White as well. The white shutters bounce light to brighten this space, and coordinate perfectly with the traditional look of her wainscotting.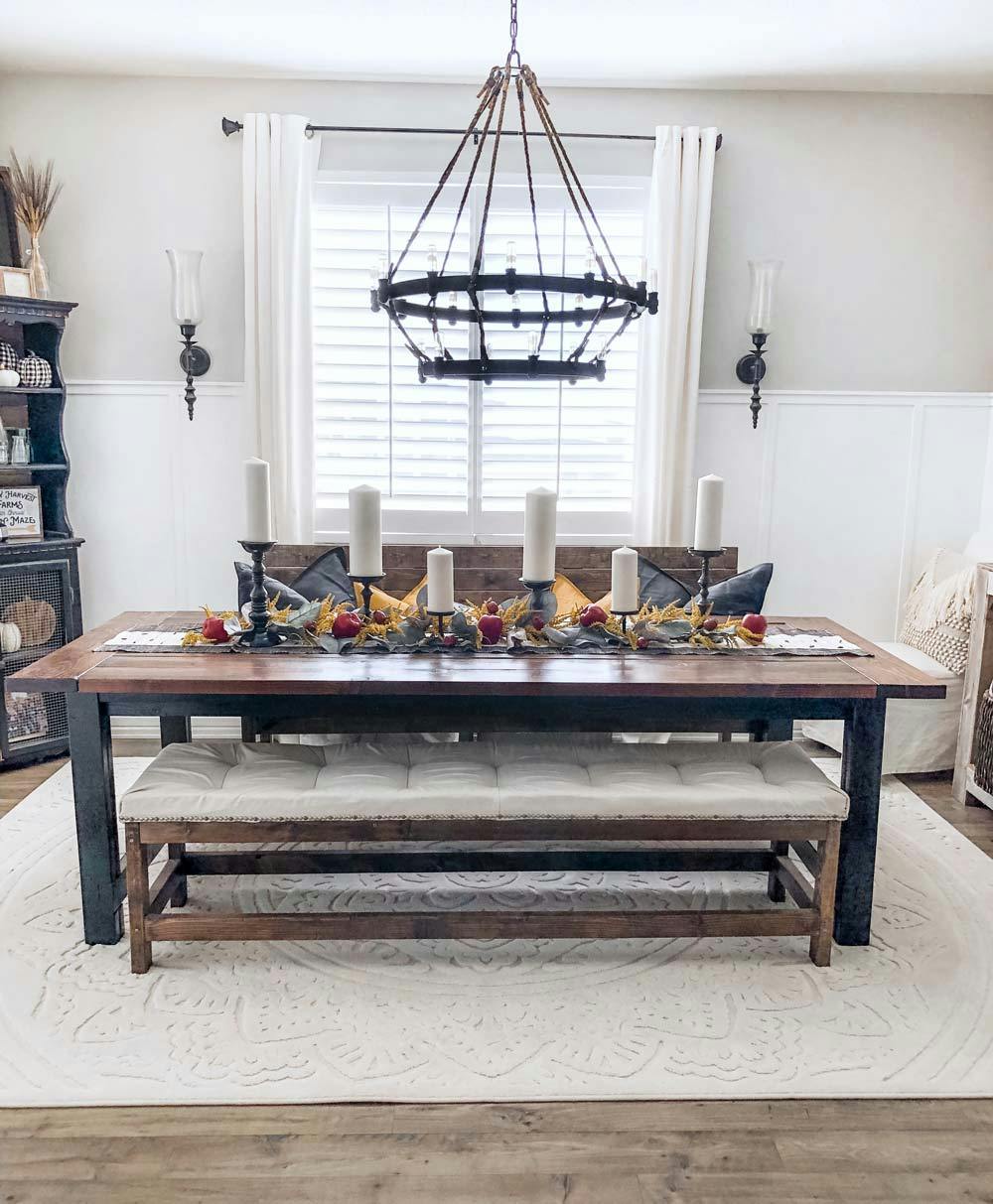 Kaycie Says:
"I'm so excited about this update and absolutely love how much brighter and bigger this space feels now all because of these gorgeous shutters!"
Get The Look:
Designer Woven Wood Shades in San Lucas Lichen
Simplicity Wood Shutters in Bright White
Need help finding the perfect look for your space? Get a free design consultation with the Blinds.com team at 800-505-1905.